All In Together (Outdoors)
All In Together (Outdoors)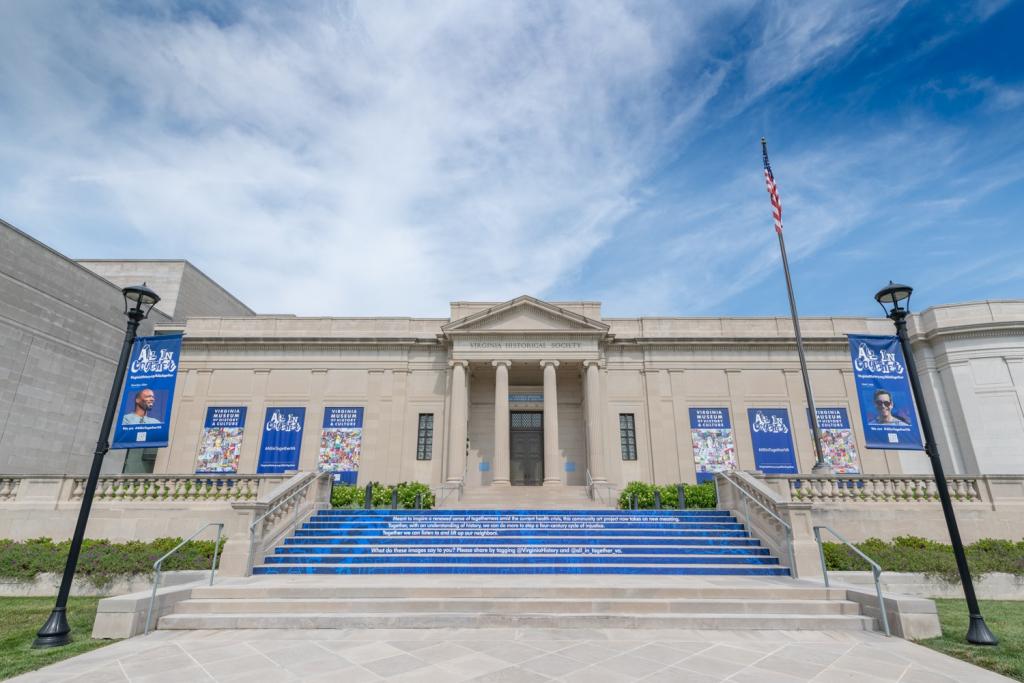 The VMHC is excited to partner with Virginia artists Hamilton Glass and Matt Lively on a collaborative project, All In Together. This project provides an important opportunity for self-expression and symbolizes togetherness during a time when we must be physically distant for the good of the community.  
All In Together features ongoing and multiple murals around Richmond that showcase the creativity and resilience of Virginians. Each mural was created from coloring sheets submitted by individuals and assembled by the artists to form a larger mural. The VMHC is displaying several of these murals as a special outdoor exhibition, starting in mid-June 2020.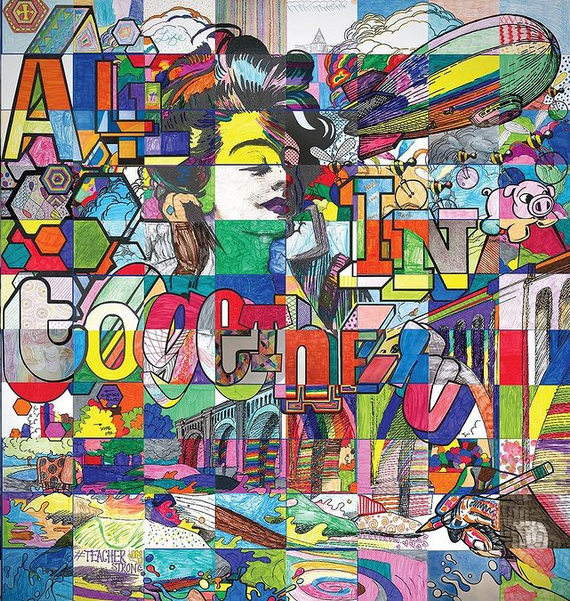 How To Participate
Download and fill in a coloring page from the All In Together website. Add color, additional lines or sketches, paint, collage, or other techniques to your page that represent your individual expression. 

Upload your completed page by following these instructions.

Share this project with your friends and family so they can contribute too.
The deadline to participate in the VMHC murals has passed, but you can still download the coloring pages and submit them for inclusion in other area murals. Visit the All In Together website for more details. 
Community Partnerships for All In Together: Bellwood Elementary School, Broad Rock Elementary School, Communities in Schools of Chesterfield, Community Foundation for a greater Richmond, Elk Hill, George W Carver Elementary School, New Kent High School, Orchard House School, Richmond Urban Ministries Institute, Sacred Heart Center, Salvation Army Boys & Girls Club, St. Joseph's Villa, VCU Pediatric Inpatient Unit, Virginia Home for Boys and Girls, Virginia Museum of History & Culture, Virginia Treatment Center for Children, YMCA of Greater Richmond, and YWCA Richmond.