The Ashe '68 Virtual Reality Experience
The Ashe '68 Virtual Reality Experience
Topics
Black History
Civil Rights
Science & Technology
Sports & Leisure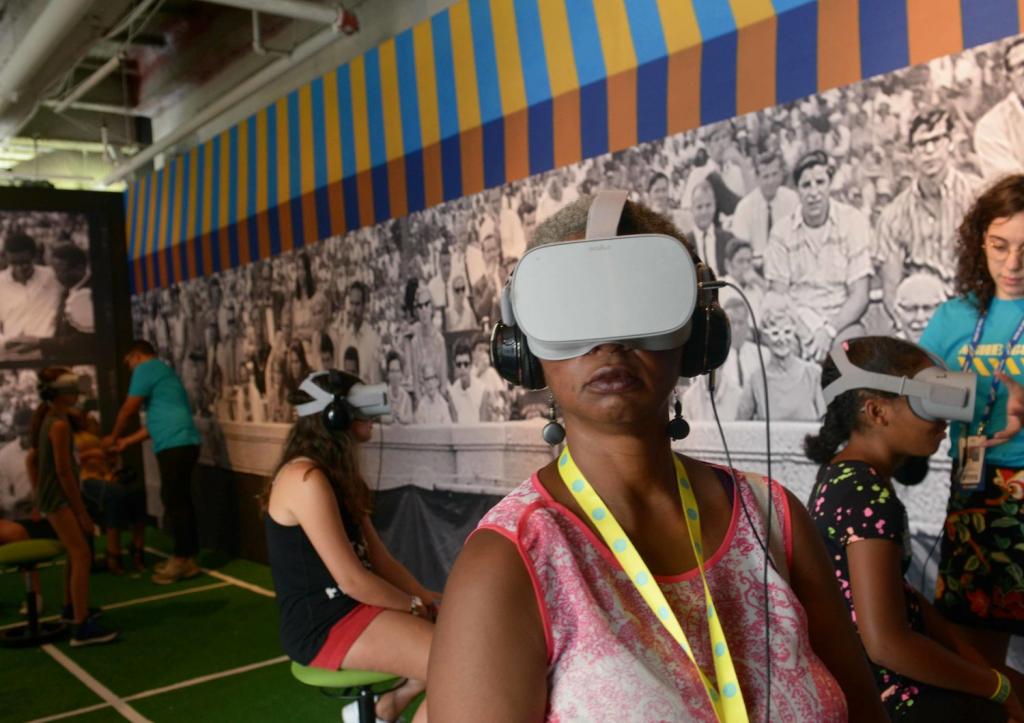 As a part of the Determined exhibition, Ashe '68 presents an eight-minute VR experience that takes viewers into the moments before Arthur Ashe's historic win at the 1968 US Open. Combining archival material, animation, and 360° video recreations, Ashe '68 enables viewers to witness such moments as Ashe's historic pre-match press conference, walk down the halls of the West Side Tennis Club, and winning match point. Learn more about Ashe '68.
Included with museum suggested admission.
The Ashe '68 Virtual Reality Experience is presented by the International Tennis Hall of Fame and was produced by Rex Miller and Beth Hubbard. Its visit to the VMHC is generously supported by local residents. Learn more here.
Thank you to the following donors for their support:
Sally & O.H. Parrish
Alice Tilghman
Richard Tilghman
Susan & Bill Barnes
Beth & Kevin Beale
Marguerite & Bryan Bostic
Brockenbrough Family Fund
Mary & Fred Bruner
Nancy & Tom Chewning
Anne & Irving Driscoll
Becky & Lou Einwick
The Fatherree Foundation
Leigh & Drew Gallalee
Shima & Joe Grover
Betty Baugh Harrison & Tom Vozenilek
Alan Hutson, Jr.
The Martin Agency
Mama J's Kitchen
Chrissie & Eric Perkins
Richmond Tennis Association
Bird & Matt Schon
Serving Up Change
Peggy & Henry Valentine
Taffy & Greg Williams
Susan Winiecki
Lindsay & Coley Wortham
Richmond Magazine