The search results below contain listings from our website. To search our library and museum collections catalogs, please visit the Collections page.
Article Set - Intro
An American Turning Point: The Civil War in Virginia
Image
An American Turning Point: The Civil War in Virginia is divided into two parts that pose a series of questions. Waging War examines how the conflict was fought and Surviving War measures the impact of the war on civilian life.
Article Set - Intro
Civil Rights Movement in Virginia
Image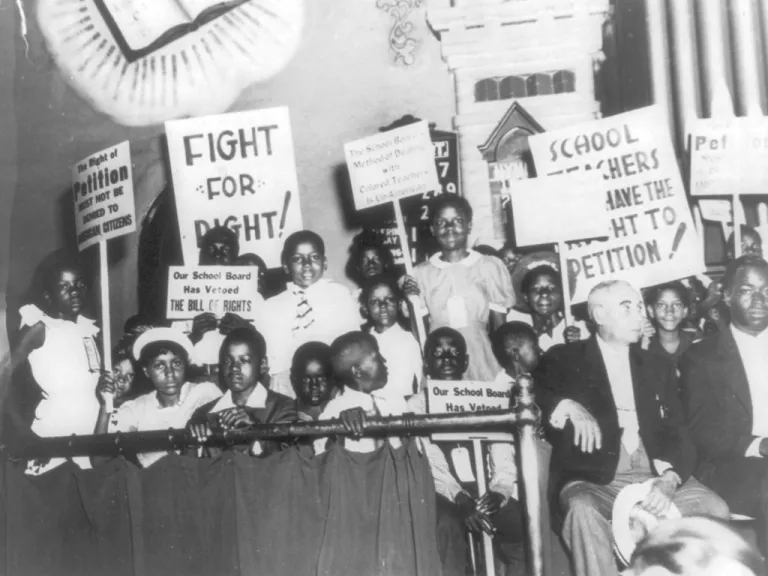 The civil rights movement of the 1950s, 1960s, and 1970s was one phase in the longer black freedom struggle that began when the first Africans arrived in Virginia in 1619 and continues today.
Article Set - Intro
Early Images of Virginia Indians: The William W. Cole Collection
Image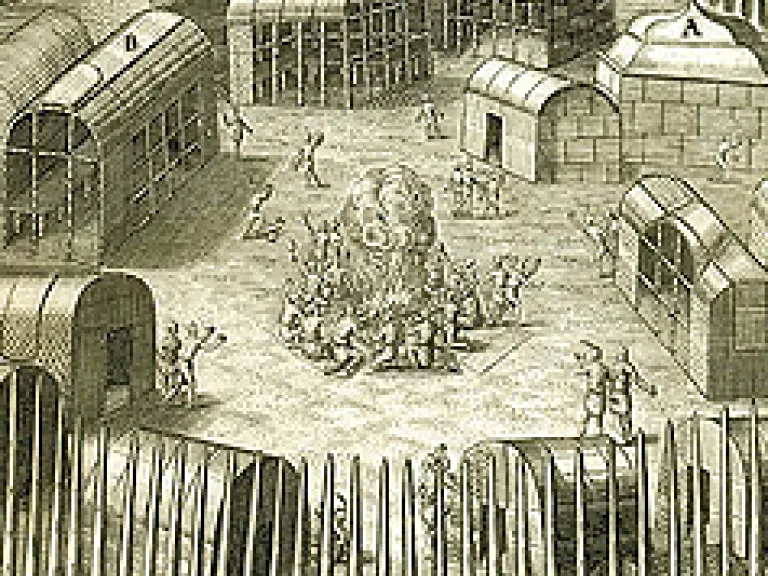 Explore engravings and illustration of early Virginia Indians.
Article Set - Intro
General Orders No. 61
Image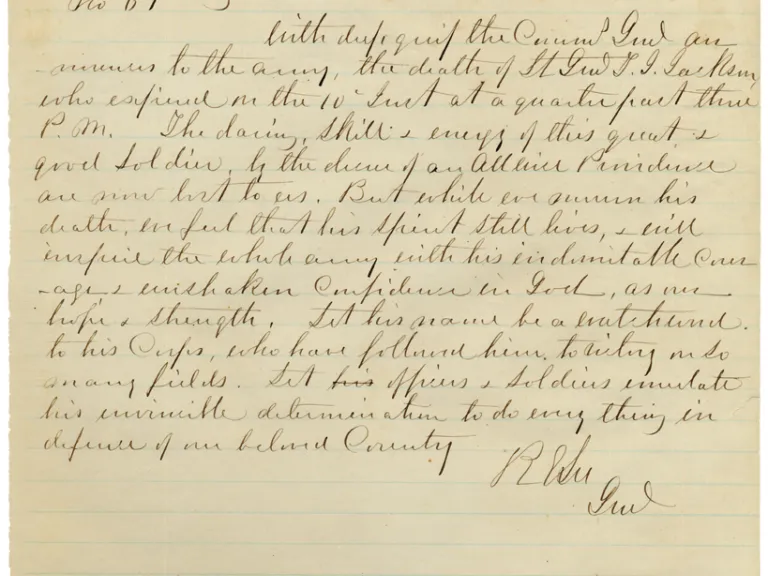 On May 2, 1863, during the battle of Chancellorsville, friendly fire struck Lt. Gen. Thomas J. "Stonewall" Jackson while he and others rode amid the chaos of the still-forming Confederate lines. Thus began the series of events that led eventually to Robert E. Lee composing General Orders No. 61, which announced to his army the death of Jackson.
Article Set - Intro
Getting the Message Out: Presidential Campaign Memorabilia from the Collection of Allen A. Frey
Image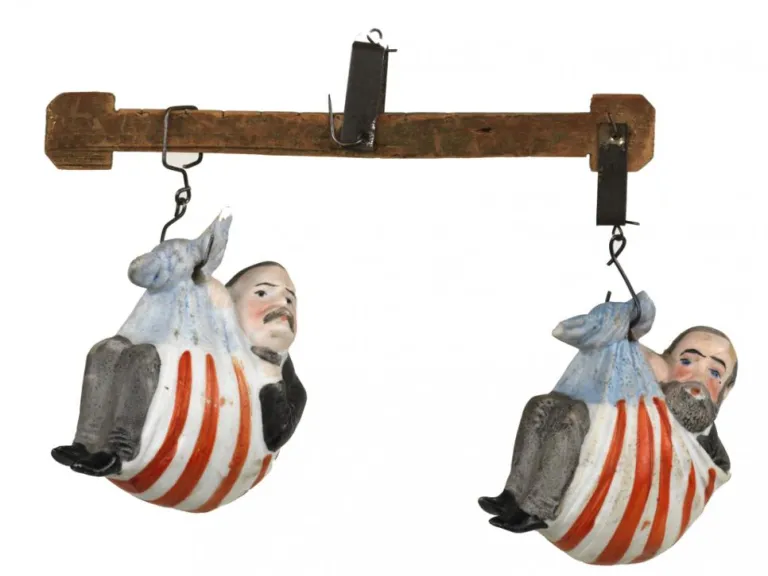 Buttons and banners, ribbons and posters, coffee mugs and whiskey flasks, match books and mouse pads. For nearly 200 years, presidential candidates and their supporters have used almost every means available to attract votes.
Article Set - Intro
Lee and Grant
Image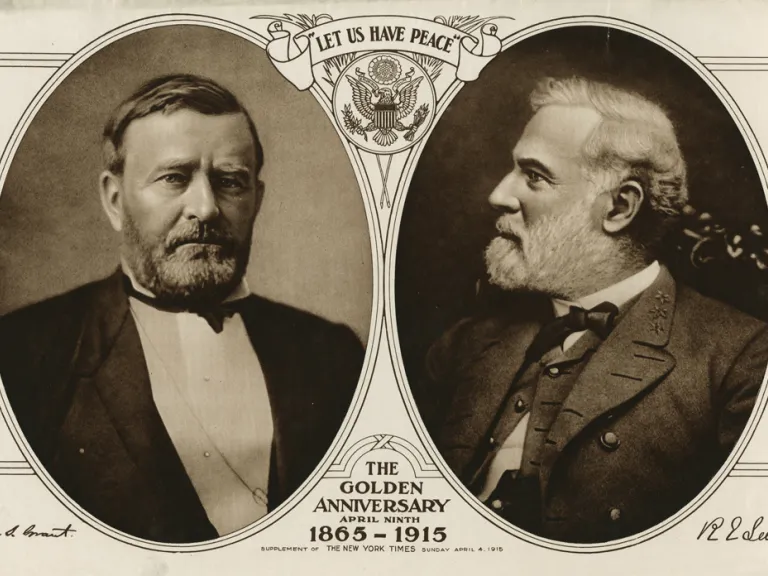 By the end of the Civil War, most Americans considered either Robert E. Lee or Ulysses S. Grant to be a hero. The time has come for a reassessment of these two men, on whom fell the greatest responsibility for the survival or disintegration of the United States.
Article Set - Intro
The Portent: John Brown's Raid in American Memory
Image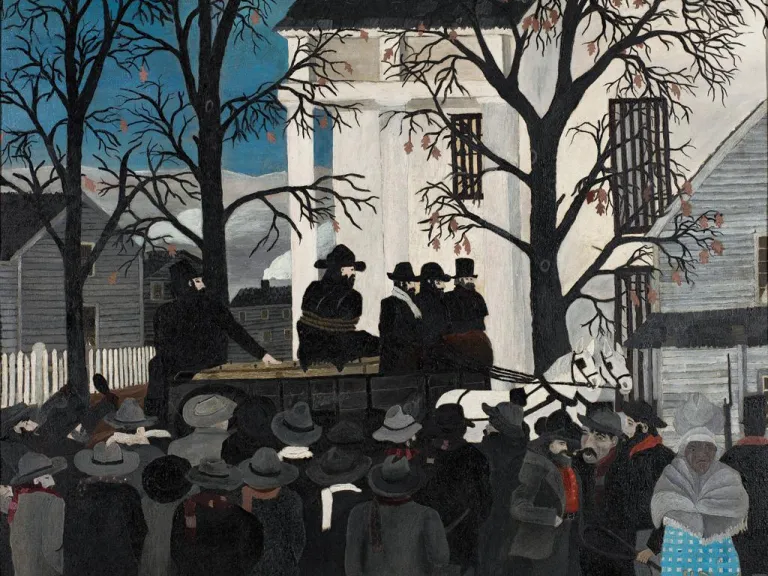 John Brown remains one of the most controversial figures in our history. To destroy the institution of slavery, he firmly believed there was only one possible course of action. He saw what he thought was the ultimate wrong and tried in the only way he could imagine to right it. Which John Brown should we remember? The crusader for abolition or the bloodthirsty terrorist? Is it possible to list him among the great pantheon of American heroes, or do we still recoil from the image of his attack on an American military installation, an action that can be described by no term other than treason?
Article Set - Intro
Virginia House
Image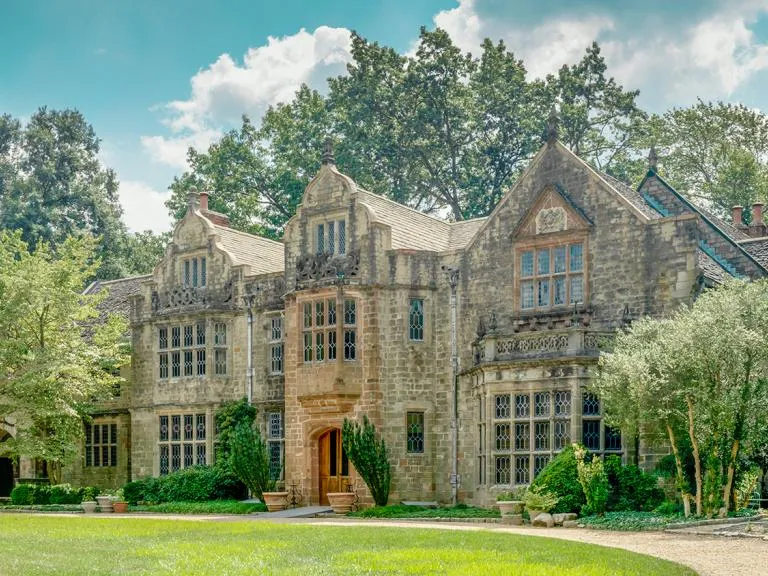 Formerly an English manor house, Virginia House was relocated to Richmond in 1925.
Article Set - Intro
Virginia's Colonial Dynasties
Image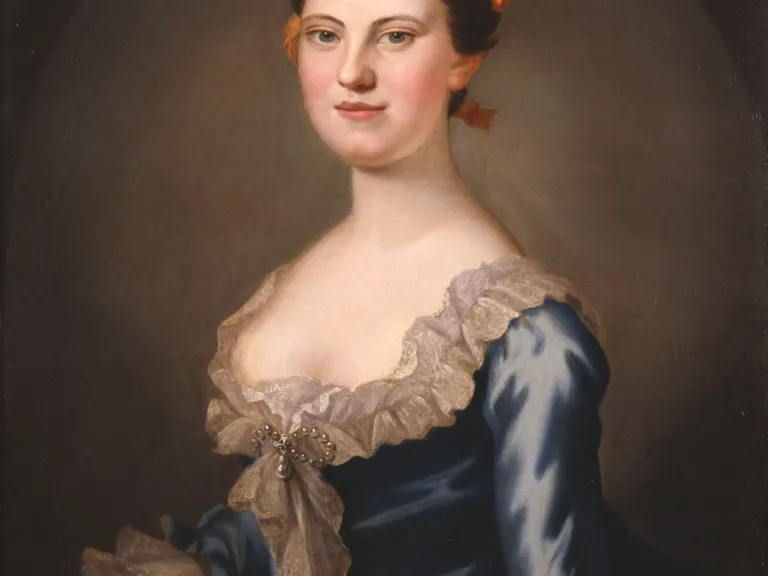 In the colonial period, portraiture proved to be a particularly useful tool in establishing and preserving family status. This exhibit presents twenty-four portraits from the Virginia Historical Society's collection. Early Virginia portraits reveal much about the families that commissioned them, as well as how these Virginians valued how they were perceived by others.