The search results below contain listings from our website. To search our library and museum collections catalogs, please visit the Collections page.
Article
A House Built of Virginia Stone
Image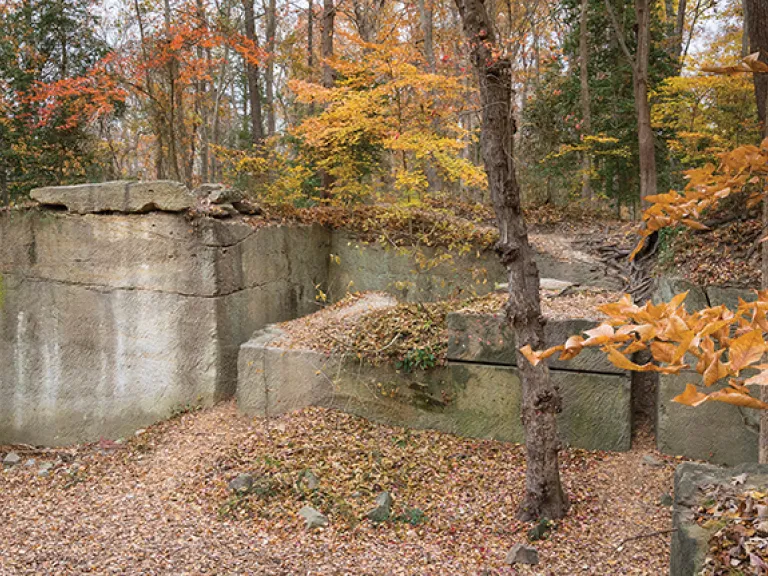 Image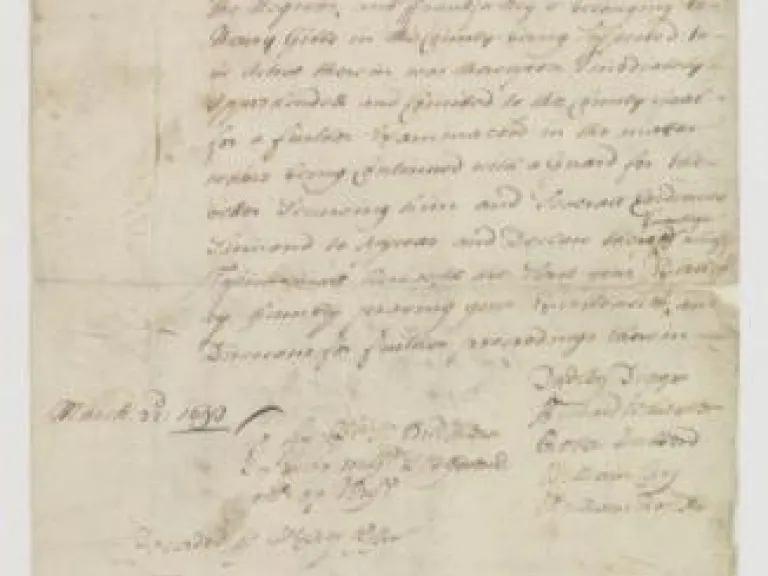 This affidavit, dated March 22, 1693, is from Warwick County (now Newport News), Virginia and concerns the imprisonment...
Article
Arthur Ashe Jr.'s Family Tree: Tracing the Blackwell Family to 1735
Image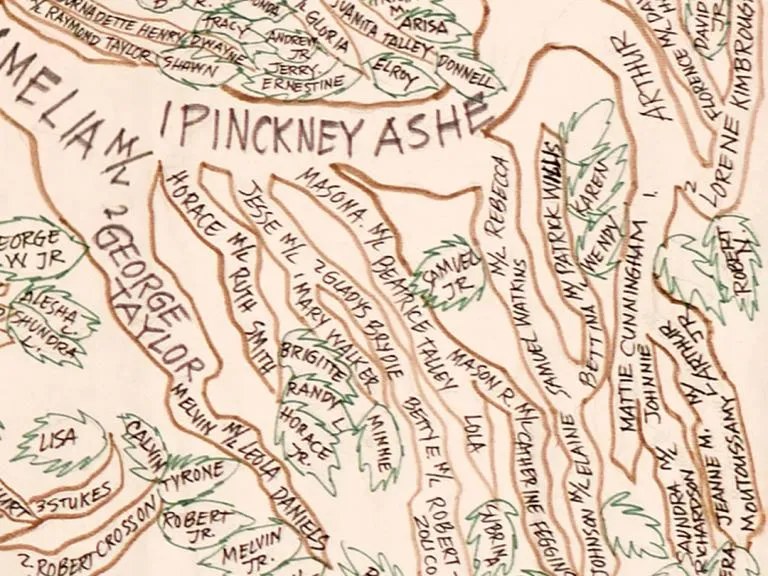 See a rare family tree, drawn by hand on canvas, tracing Arthur Ashe, Jr.'s family.
Image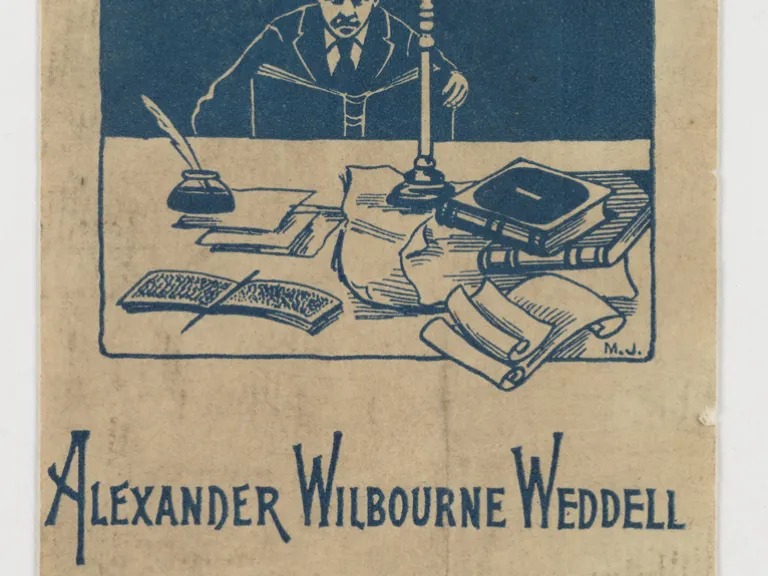 The use of bookplates is almost as old as printing itself. They were used to record ownership and to reassure the owner...
Image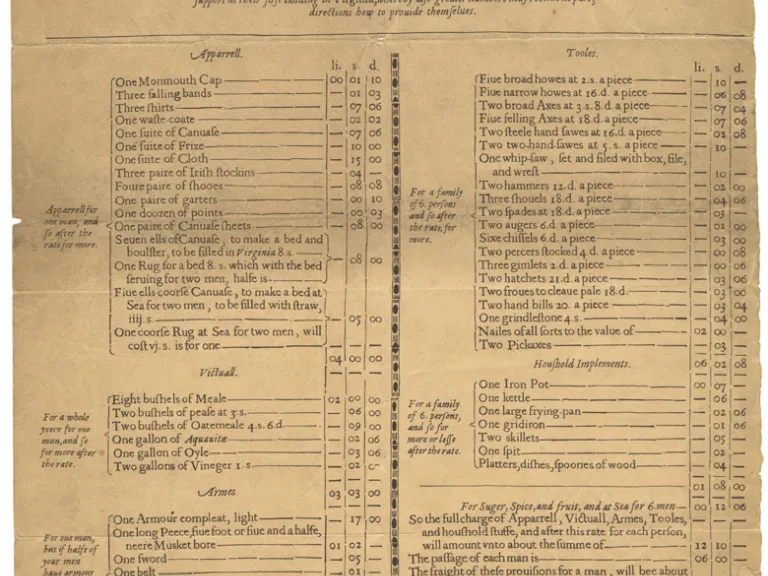 Broadsides, or broadsheets, are items printed on one side of a sheet of paper and generally posted or distributed as...
Article
Fore-edge Painting
Image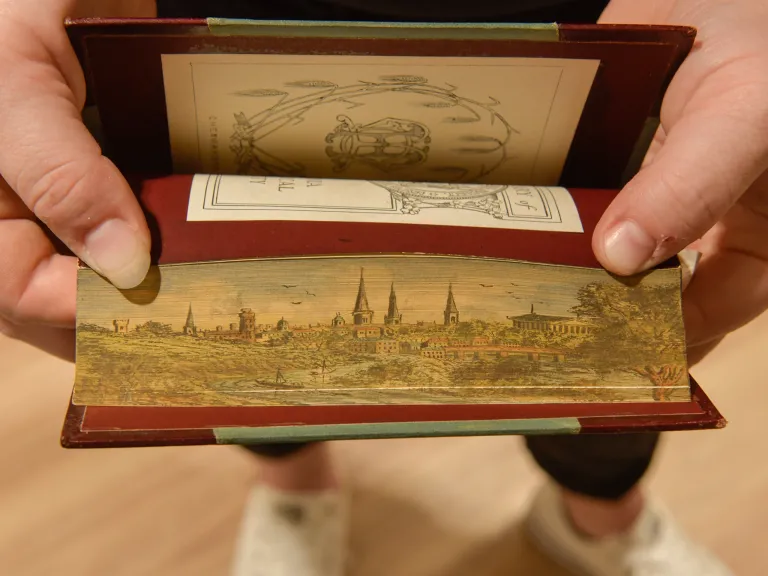 Rarely are books prized as objects of art; often the content of the text, or the plates accompanying the text, are...
Article
Let Us Commence: Graduating At A Distance
Image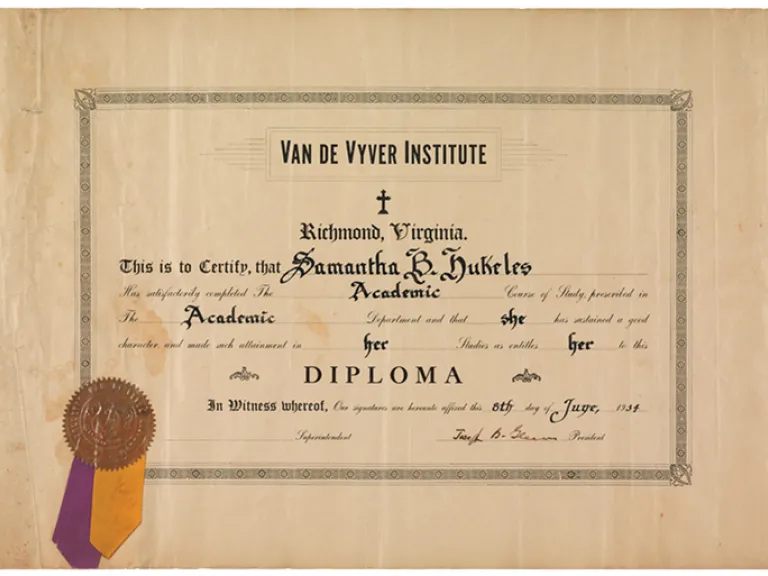 Learn about the history of commencement ceremonies and traditions in Virginia.
Article
Life Portrait of Pocahontas
Image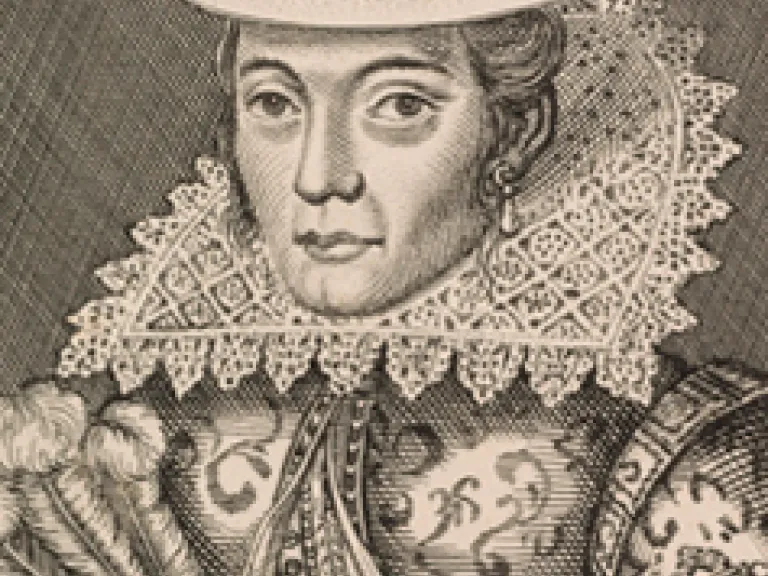 The only life portrait of Pocahontas (1595–1617) and the only credible image of her, was engraved by Simon Van de Passe...
Image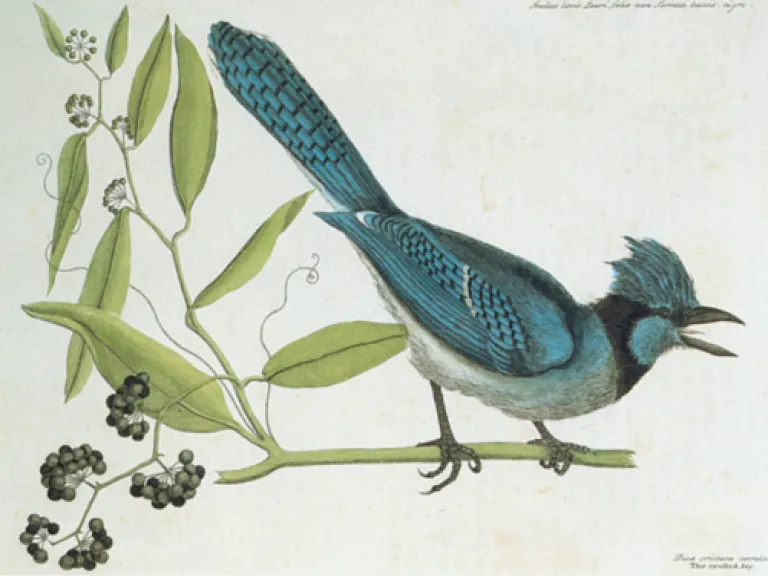 The first accounts of the strange flora and fauna of the New World created a great demand among European scientists for...
Article
Murals Inspired by the Story of Virginia
Image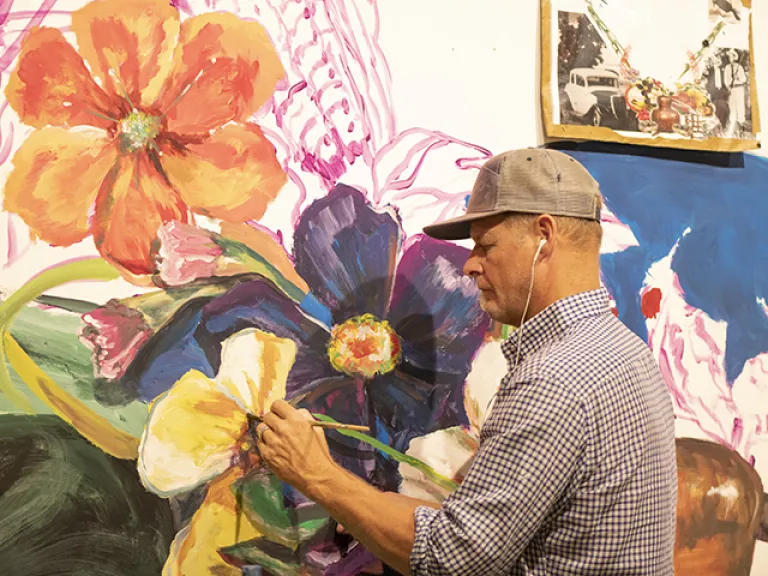 Richmond is now home to more than 100 outdoor murals, and this popular form of artwork reflects the city's modernity and...
Image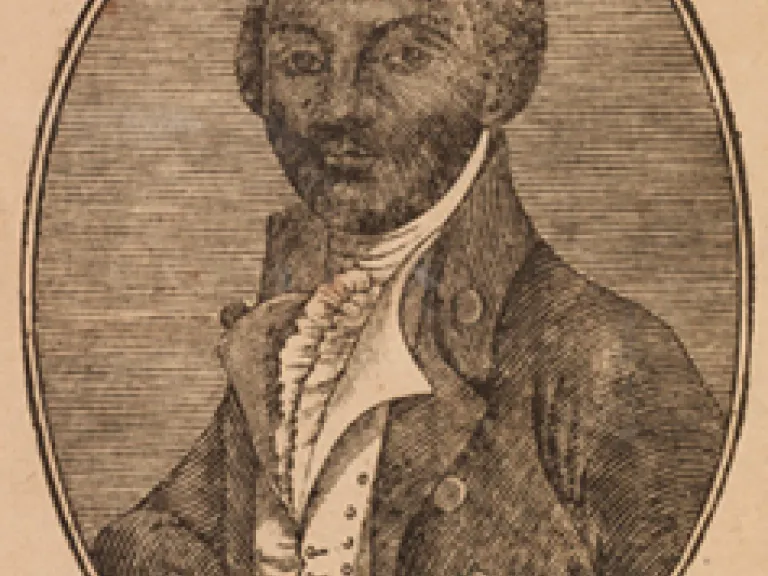 Learn about Olaudah Equiano.
Image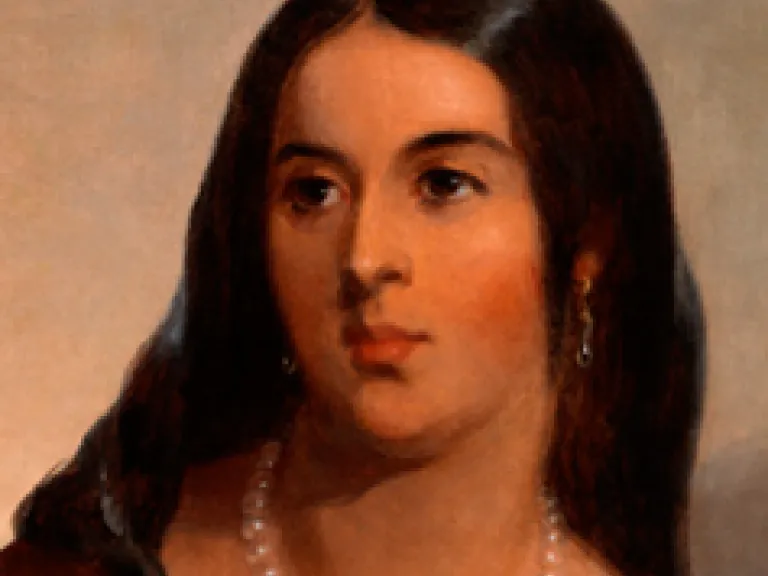 Learn about the life of Pocahontas.
Article
The Brook Hill Collection
Image
Article
The College of William and Mary
Image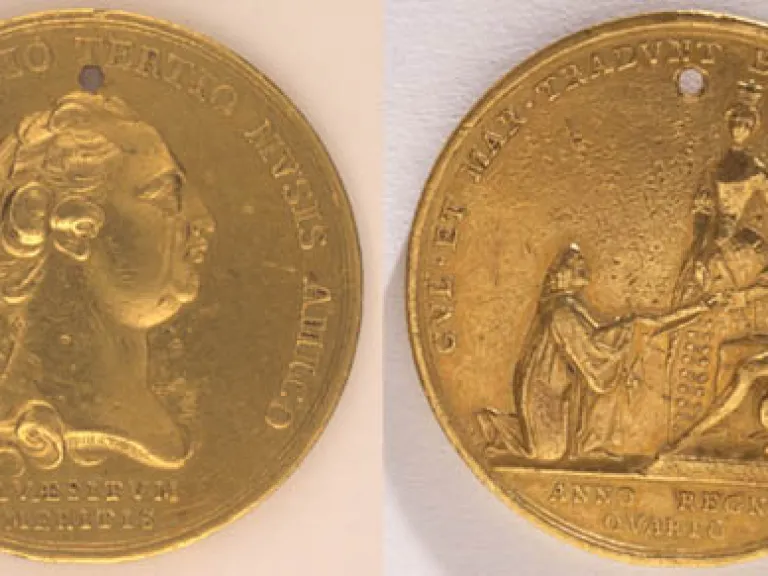 The College of William and Mary was founded before Williamsburg was even a town? The town developed around the college...
Article
The History of Virginia's Natural Bridge: "So Beautiful an Arch"
Image