The search results below contain listings from our website. To search our library and museum collections catalogs, please visit the Collections page.
Article
A Life Rediscovered: The Story of Emily Winfree
Image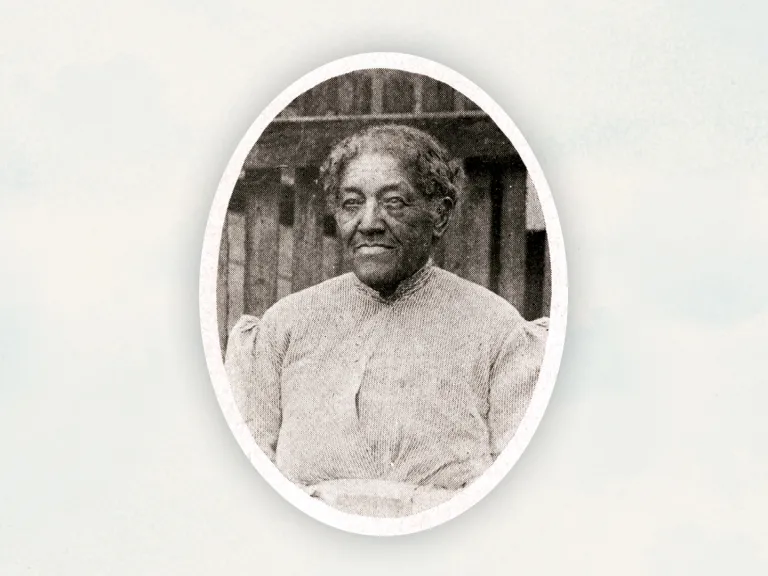 Emily Winfree, an African American woman who lived through slavery, the Civil War, Reconstruction, and Jim Crow, never...
Article
Abolitionist Pitcher
Image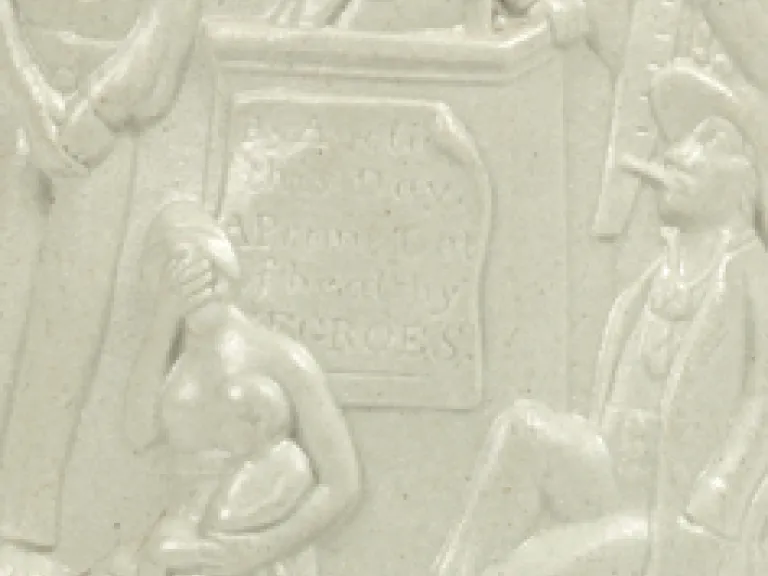 Learn about how this pitcher based on Uncle Tom's Cabin was used as propoganda in the mid-1800s.
Article
Arthur Ashe Jr.'s Family Tree: Tracing the Blackwell Family to 1735
Image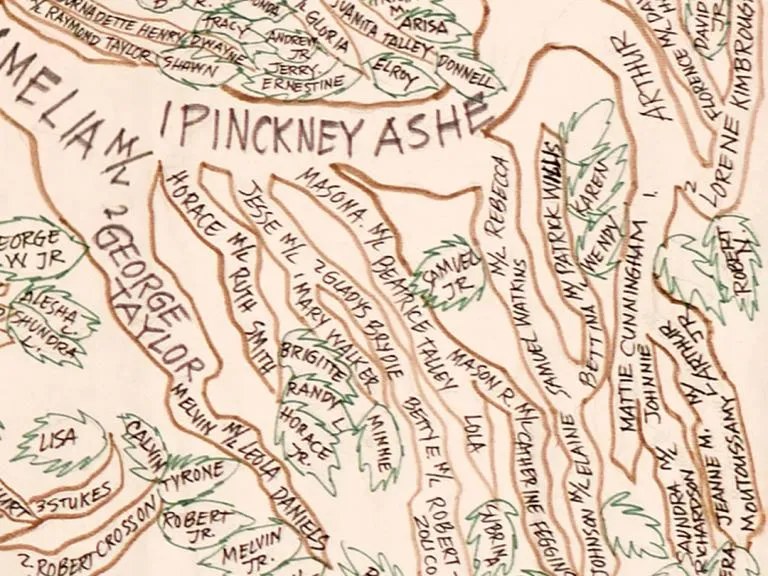 See a rare family tree, drawn by hand on canvas, tracing Arthur Ashe, Jr.'s family.
Article
Booker T. Washington
Image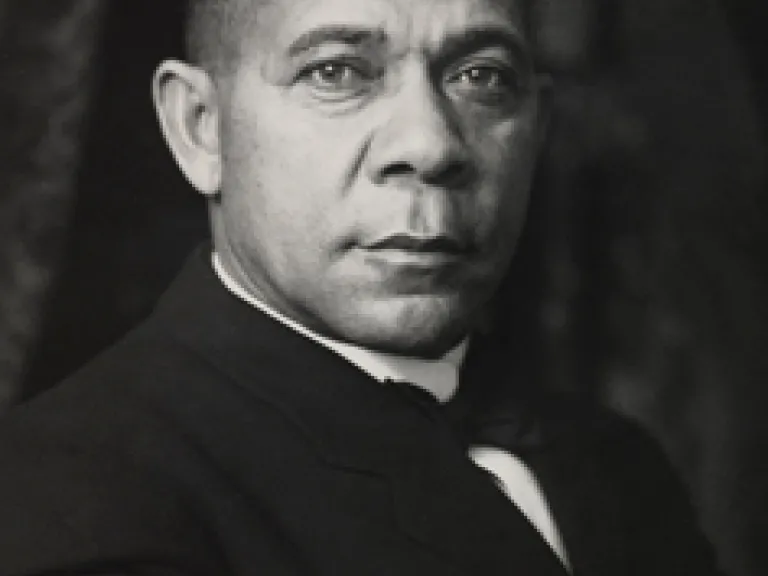 Booker T. Washington (1856–1915) was born enslaved on April 5, 1856, in Franklin County, Virginia. After emancipation...
Article
Clarise Sears Ramsey
Image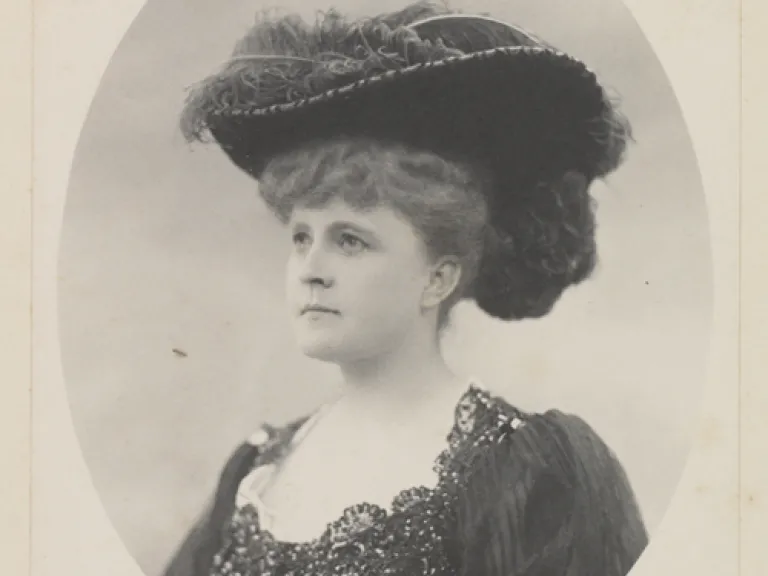 Charlotte Clarise Sears Risley Harrold Ramsey (1867–1922), whose parents were Joseph Henry Risley and Mary Elizabeth...
Image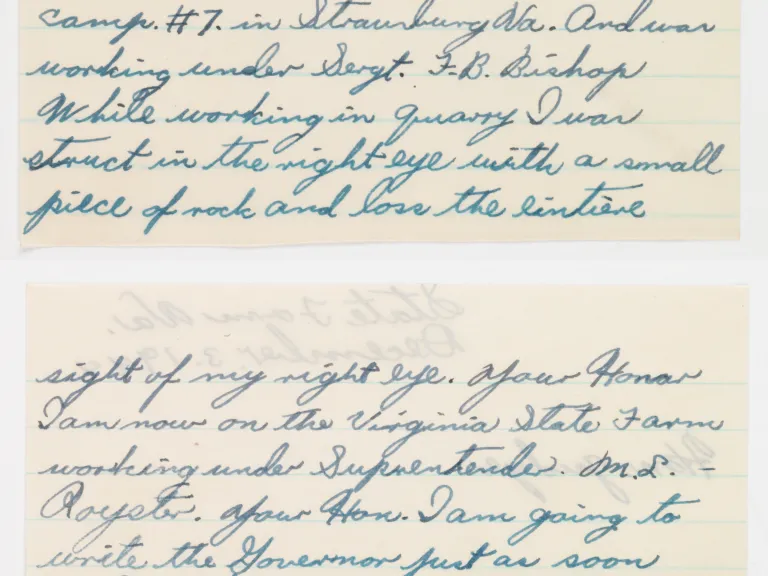 For much of the twentieth century, convicts worked on Virginia's roads. This practice grew out of the convict lease...
Image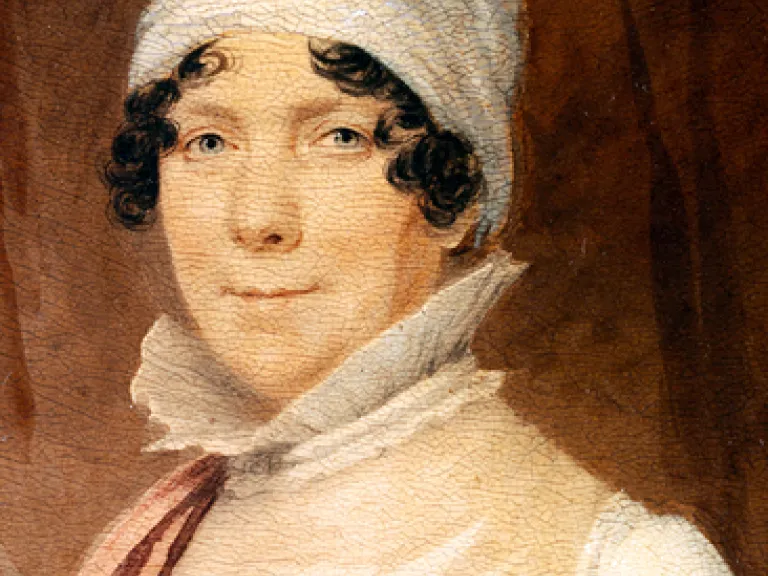 Dolley (Payne) Todd Madison (1768–1849) lived through three wars, knew eleven presidents, and was a gracious and...
Image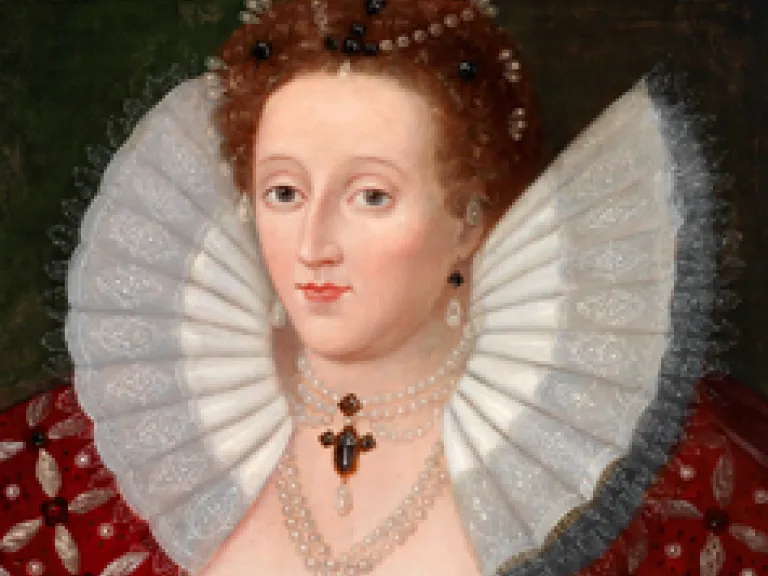 Elizabeth I (1533–1603), queen of England, never married and was known as the virgin queen. The first English attempts...
Article
Elizabeth Keckley
Image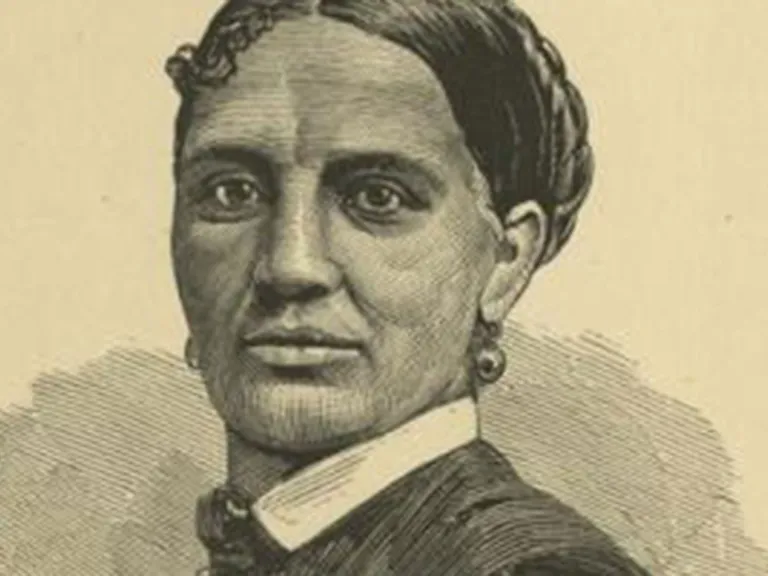 Born a slave in Dinwiddie County, Elizabeth Hobbs Keckley (1818–1907) purchased her freedom in 1855 and supported...
Article
Freedmen's Schools
Image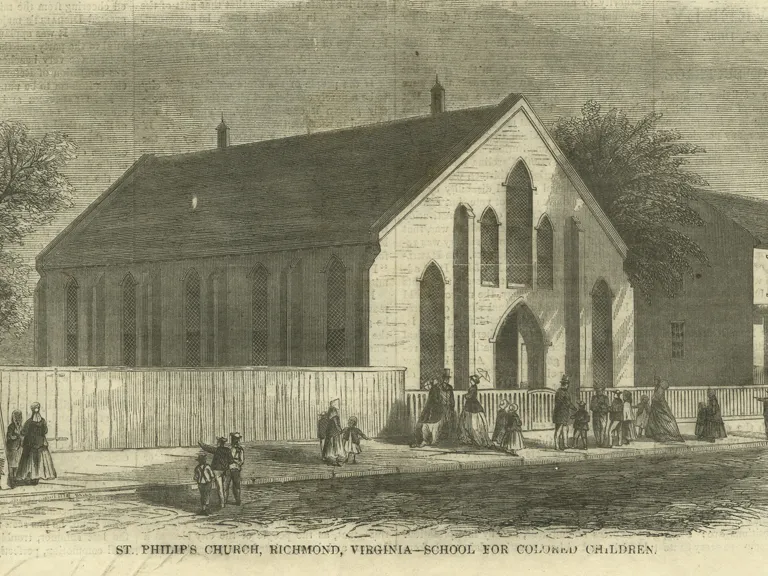 In the antebellum South, African Americans were generally prevented from receiving education. After Appomattox...
Article
Life Portrait of Pocahontas
Image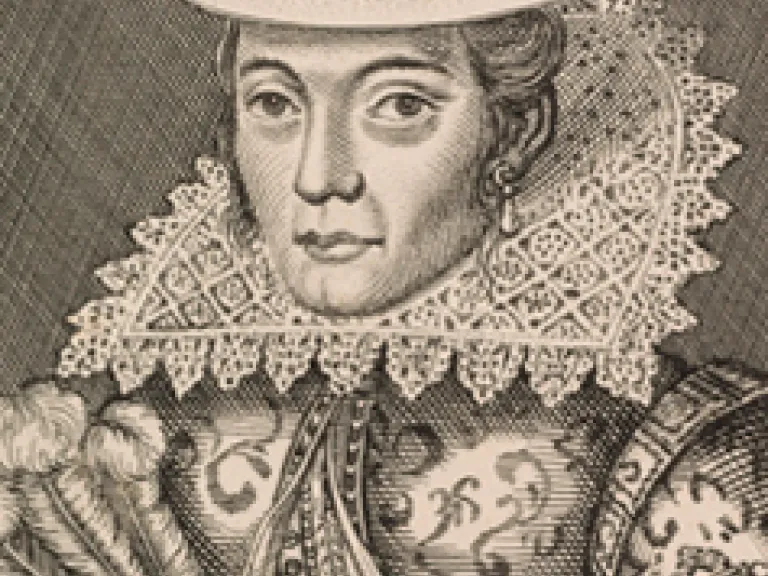 The only life portrait of Pocahontas (1595–1617) and the only credible image of her, was engraved by Simon Van de Passe...
Article
Murals Inspired by the Story of Virginia
Image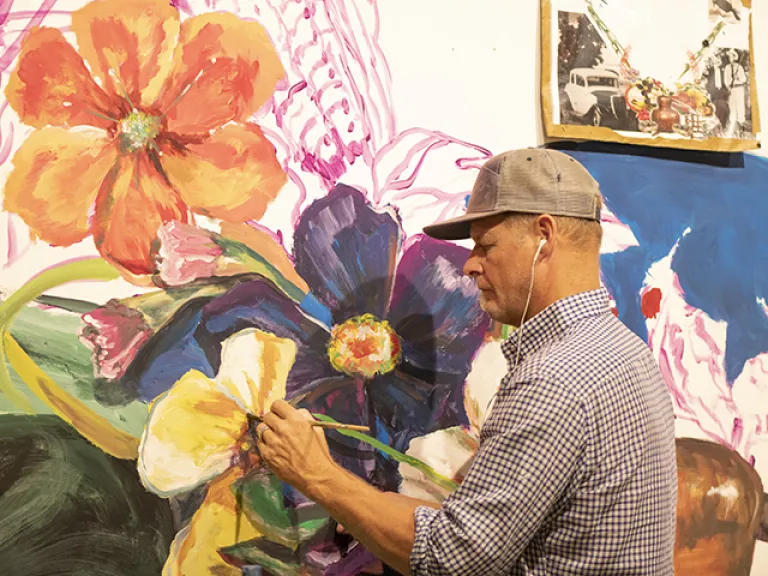 Richmond is now home to more than 100 outdoor murals, and this popular form of artwork reflects the city's modernity and...
Article
Pocahontas Remembered… An Ocean Away
Image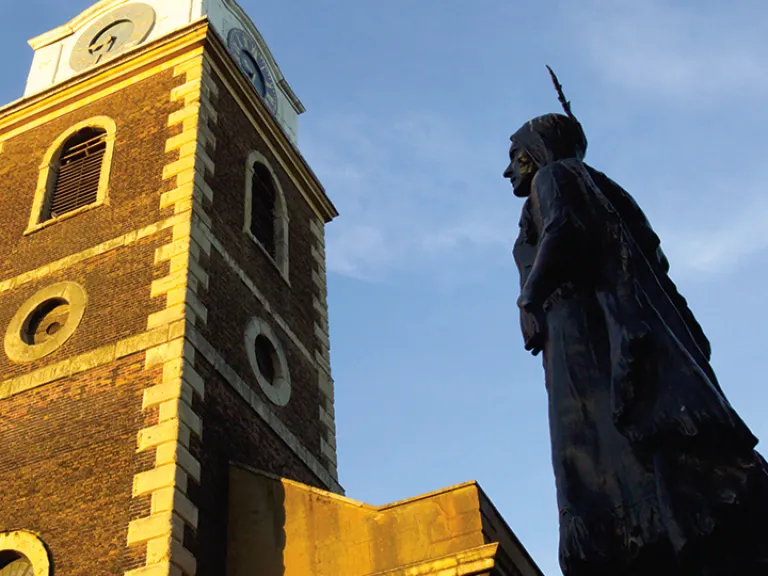 Though it was certainly the longest journey of her life, and she was already exposed to English ways, nothing could have...
Article
The Abduction of Pocahontas
Image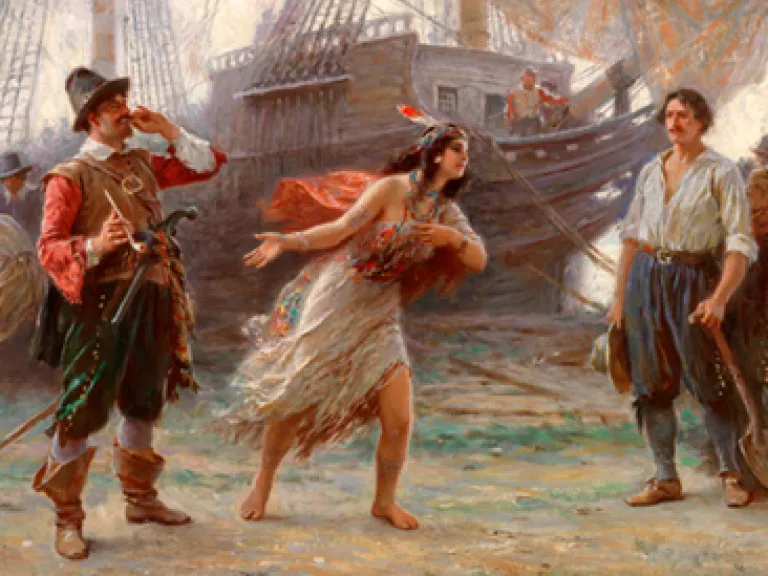 Learn about the abduction of Pocahontas in 1613.
Article
The Resurrection of Henry "Box" Brown
Image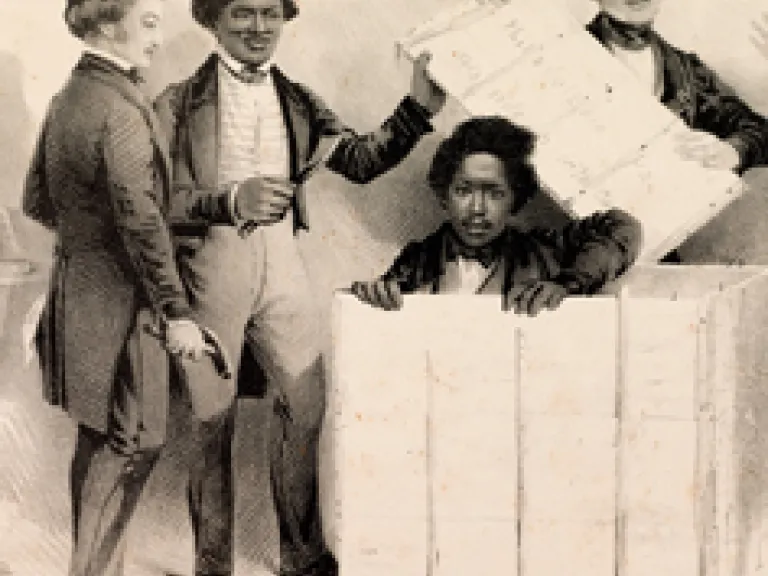 Learn about Henry "Box" Brown and one of the most memorable escapes from enslavement.
Article
Thomas Sully's Portrait of Pocahontas
Image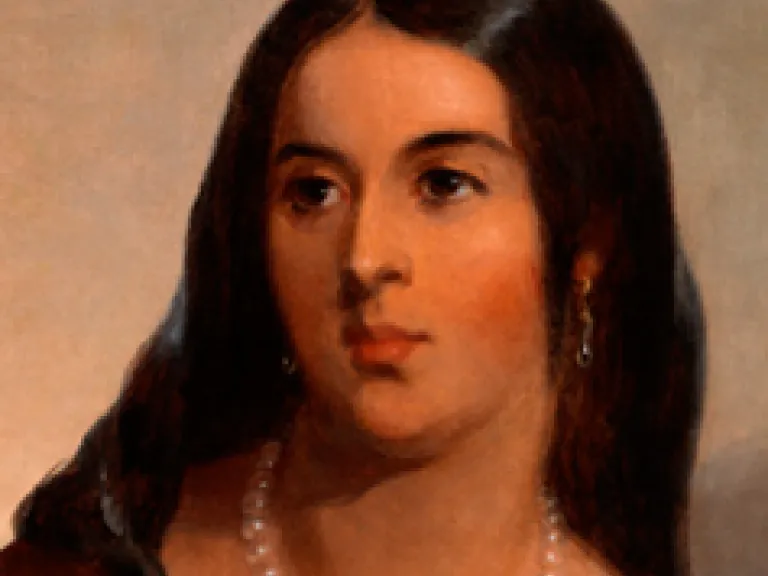 Learn about the life of Pocahontas.
Image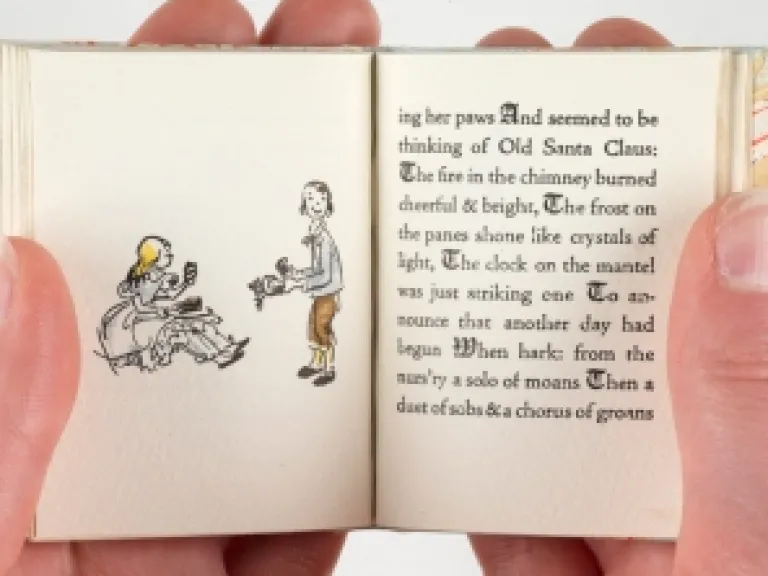 Defined as no more than three inches in height or width, miniature books were first produced with convenience in mind...