The search results below contain listings from our website. To search our library and museum collections catalogs, please visit the Collections page.
Article
"That part of America, now called Virginia"
Image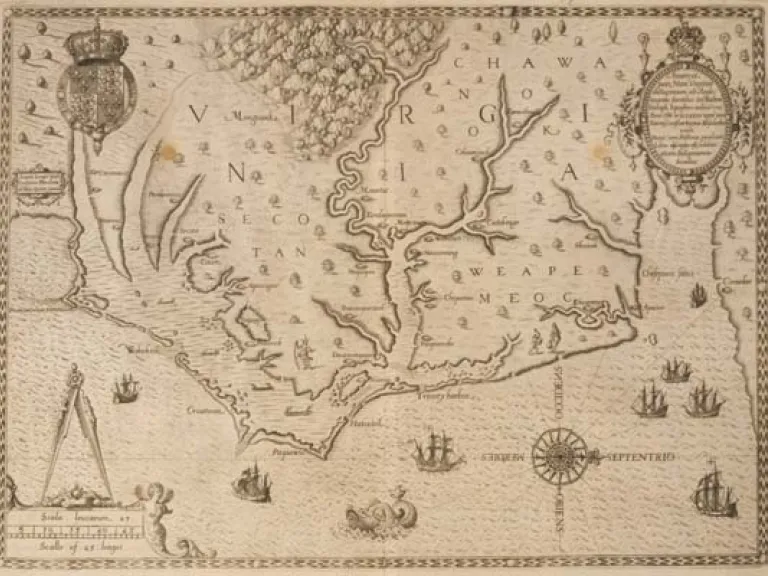 In 1590, John White published the first separate map of "Virginia" and the first printed record of Sir Walter Raleigh's...
Article
A House Built of Virginia Stone
Image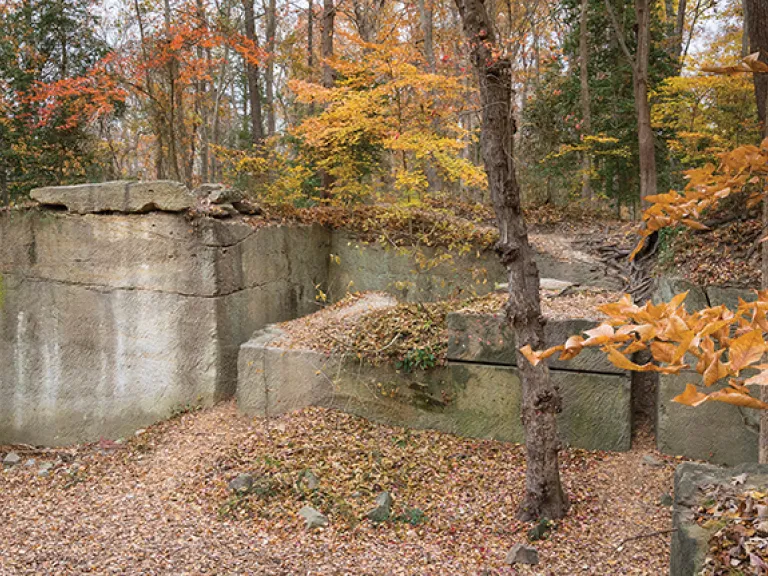 Approximately forty miles south of Washington, D.C., the Aquia sandstone quarry on Government Island sits quietly in the...
Image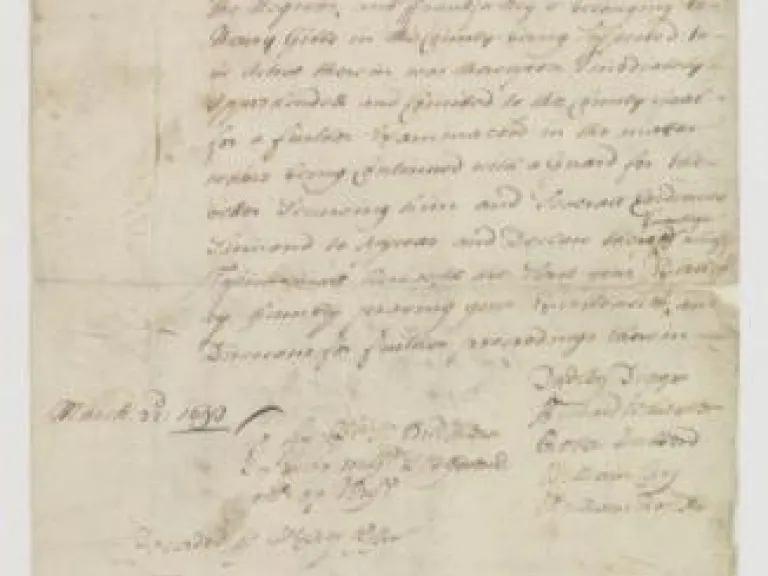 This affidavit informs the governor that Frank, a man of African descent enslaved by Henry Gibbs, has been jailed on...
Article
Arthur Ashe Jr.'s Family Tree: Tracing the Blackwell Family to 1735
Image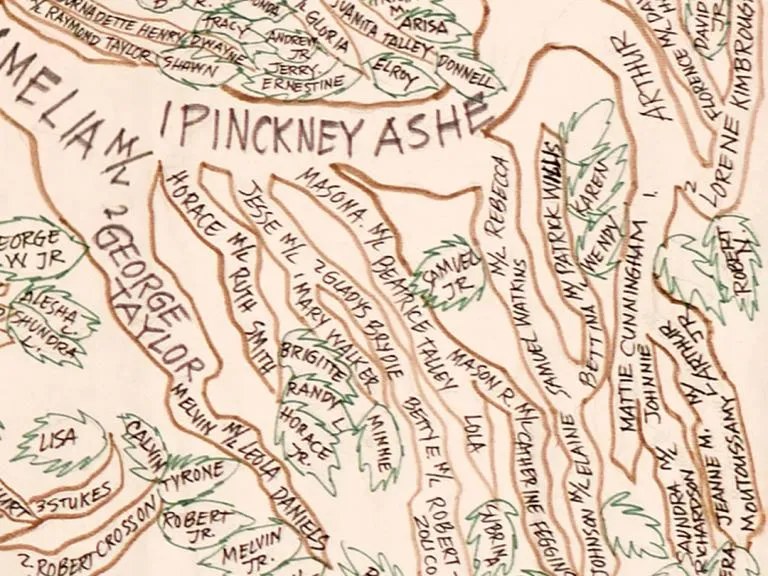 See a rare family tree, drawn by hand on canvas, tracing Arthur Ashe, Jr.'s family.
Article
Bacon's Rebellion in Virginia in the years 1675 & 1676
Image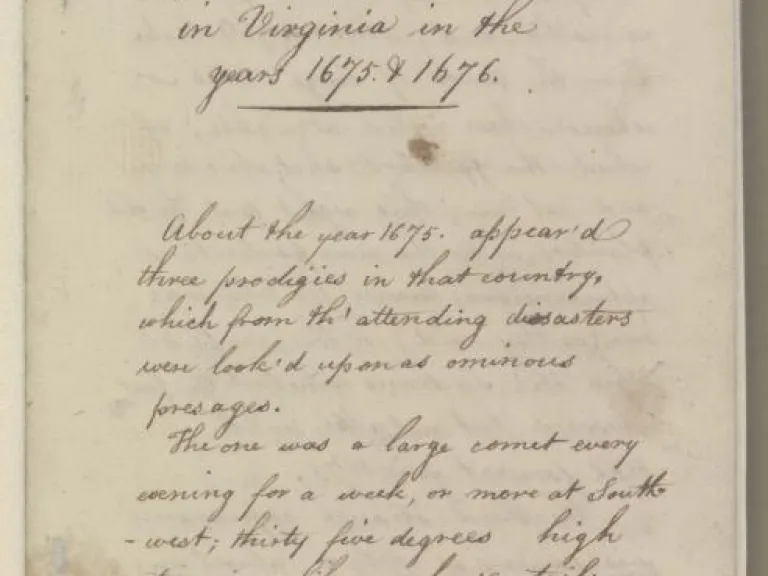 Bacon's Rebellion in Virginia was the first popular uprising in the American colonies. It was long viewed as an early...
Image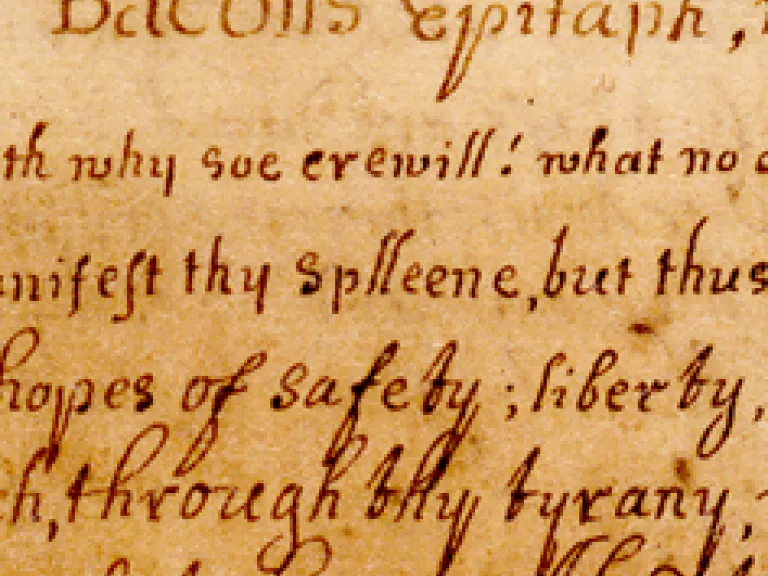 Learn about the first American poem.
Article
Birthday Songs for George Washington
Image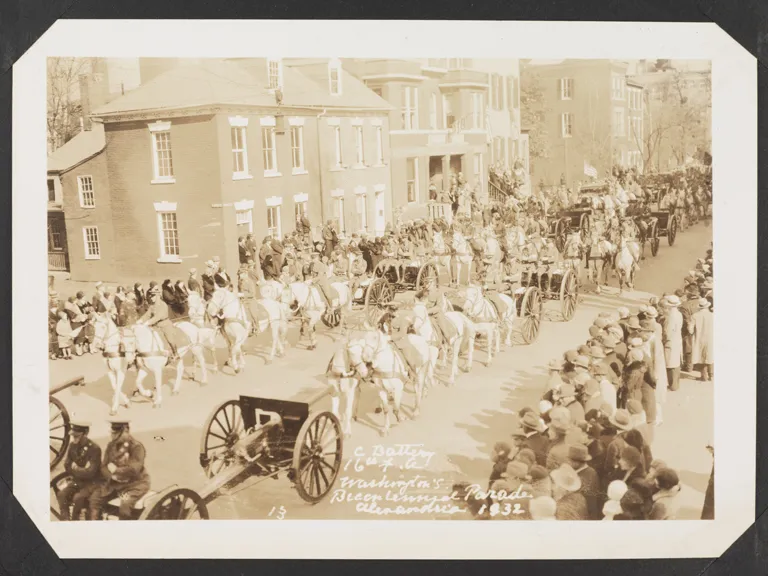 Though you might not expect it, 1932 was a big year for George Washington. It marked the 200th anniversary of Washington...
Image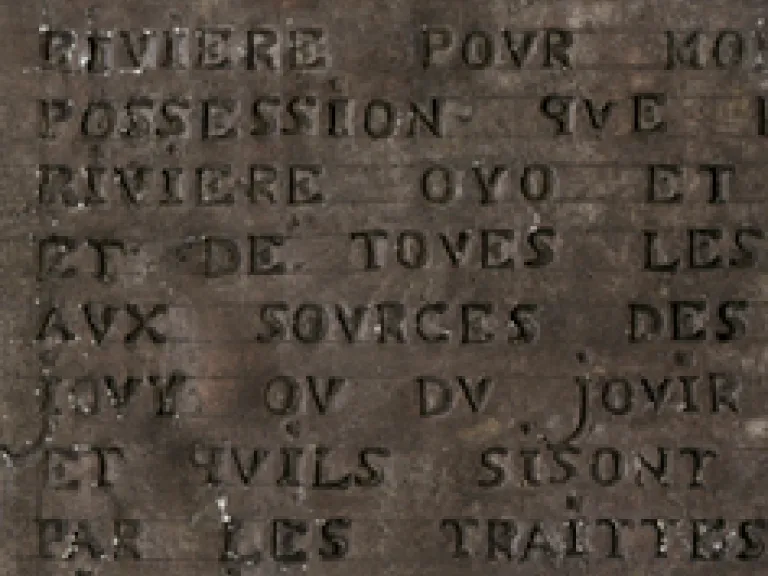 One of the most important artifacts to survive from Virginia's colonial period, this lead plaque was placed at the...
Image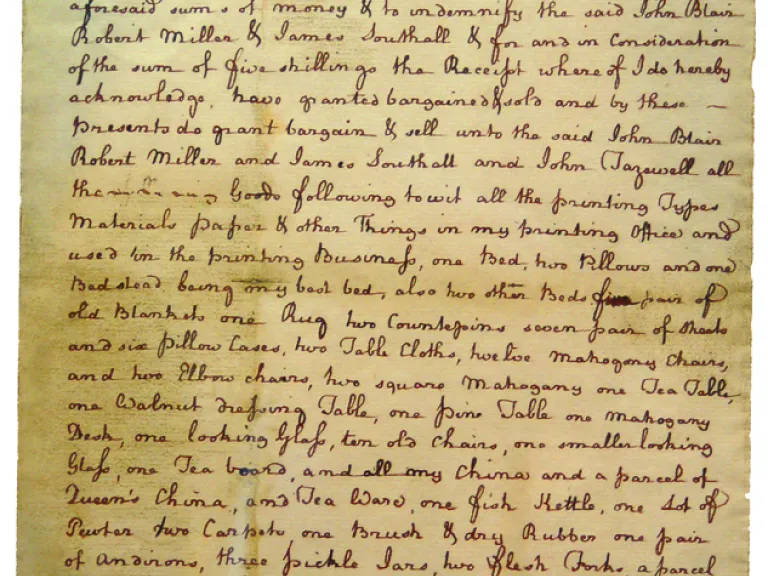 Clementina Rind was Virginia's first female printer and newspaper publisher, publishing important official documents for...
Article
Founding Frenemies: Hamilton and The Virginians
Image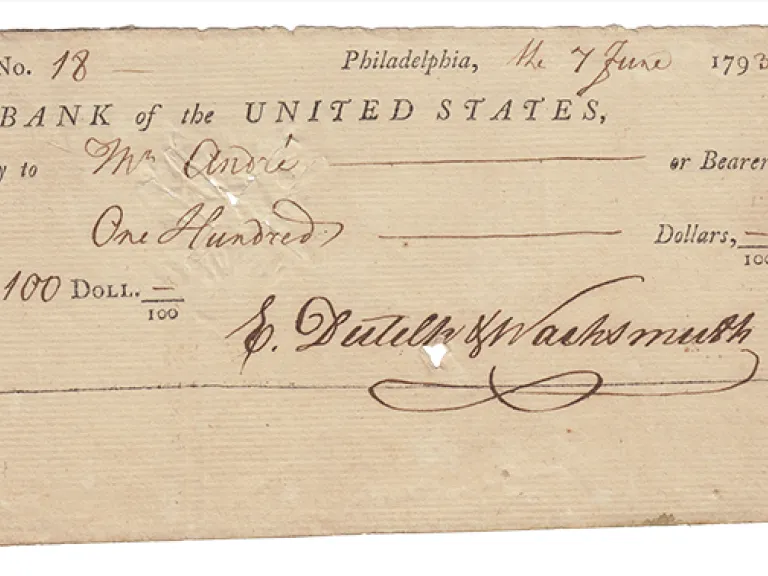 This exhibition examined how critically important relationships between Alexander Hamilton and three Virginians shaped...
Image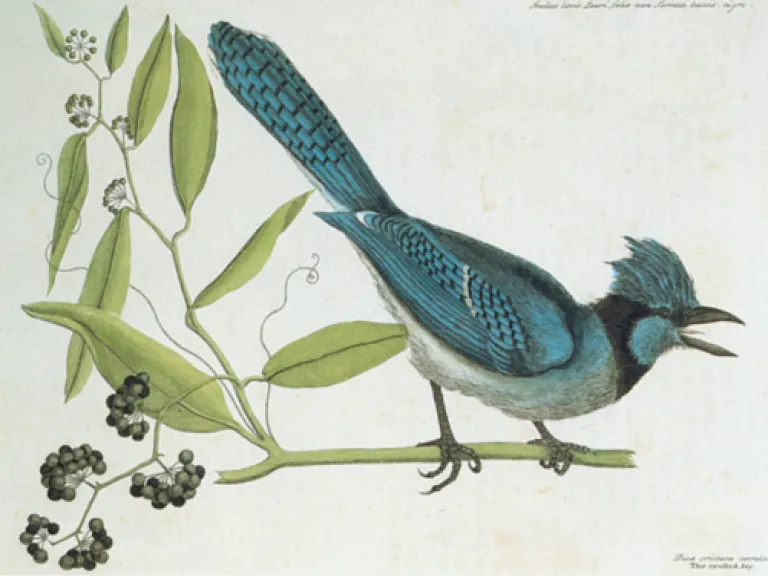 The first accounts of the strange flora and fauna of the New World created a great demand among European scientists for...
Article
Martha (Dandridge) Custis Washington
Image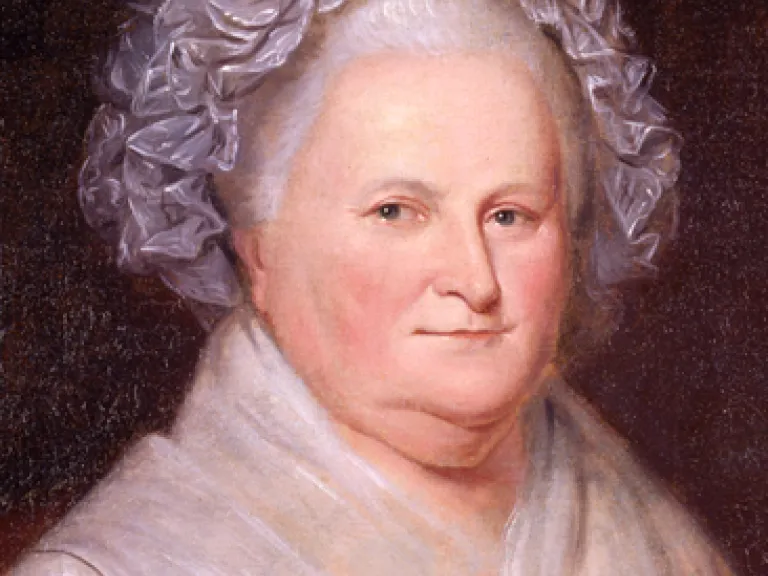 This portrait of Martha Washington (1731–1802) is the work of Charles Willson Peale, who also painted the sitter several...
Article
Murals Inspired by the Story of Virginia
Image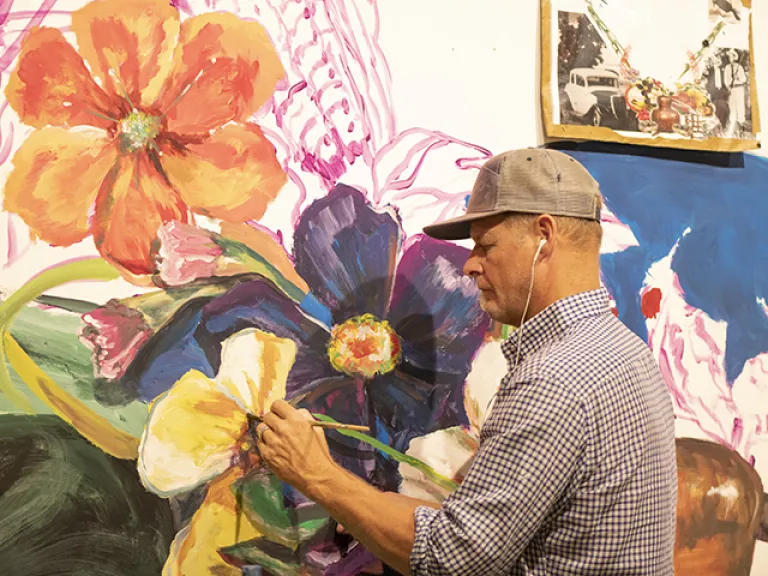 Richmond is now home to more than 100 outdoor murals, and this popular form of artwork reflects the city's modernity and...
Image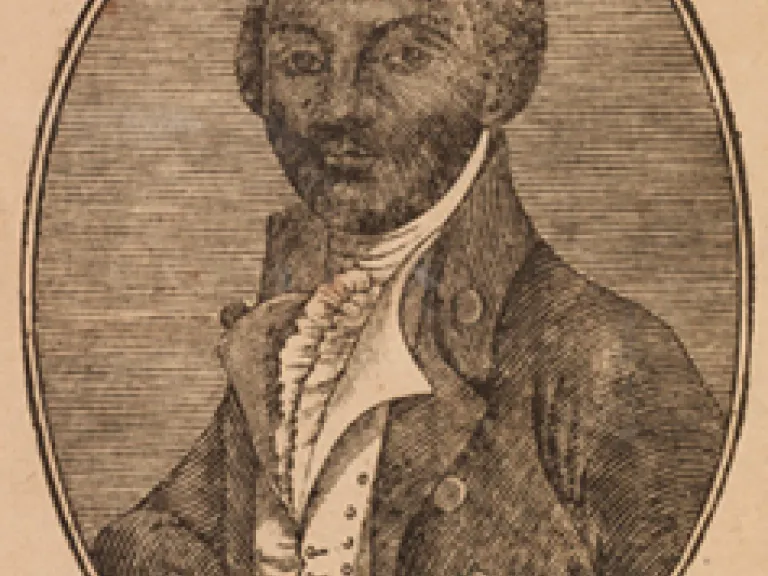 Snatched from his Ibo village in Nigeria at the age of eleven, Equiano (c. 1745-1797) was transported to Barbados...
Article
Oysters in Virginia
Image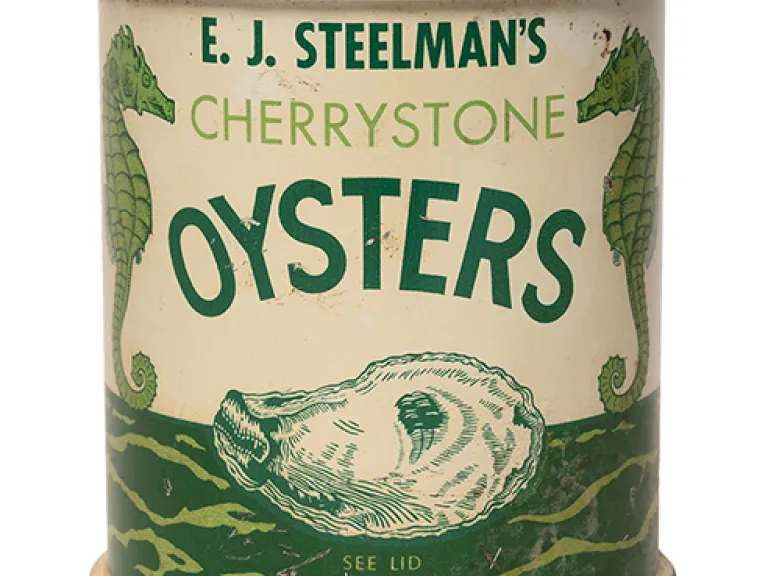 Learn about the history of oyster in Virginia's food culture, tourism, and economy.
Article
Patrick Henry Arguing the Parsons' Cause
Image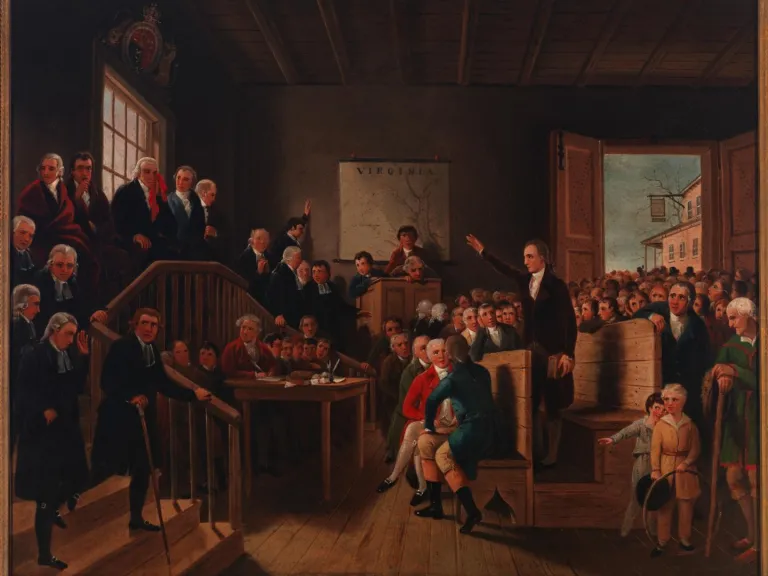 The Parsons' Cause was a legal conflict rooted in the volatility of the tobacco-based economy and the state-sponsored...
Article
The History of Virginia's Natural Bridge: "So Beautiful an Arch"
Image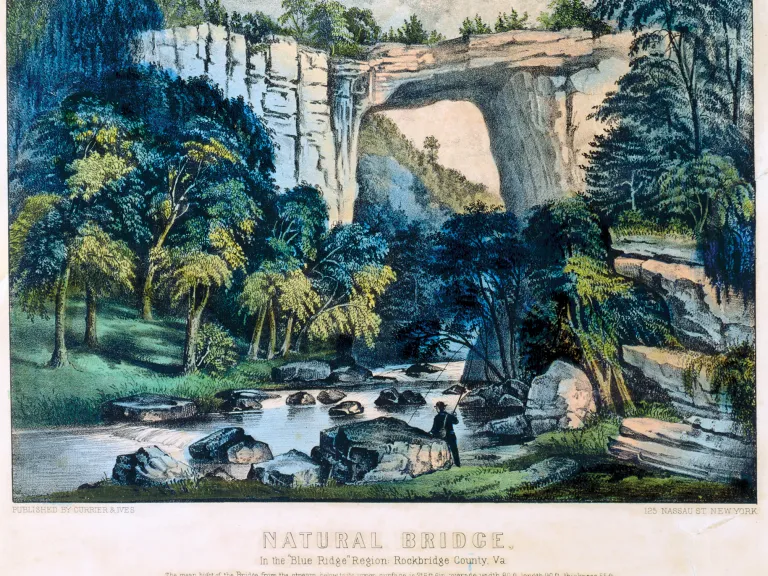 In the late eighteenth century, when Thomas Jefferson "discovered" Natural Bridge and purchased it from the King of...
Article
Washington's Mentor: Governor Dinwiddie's Correspondence, 1751-58
Image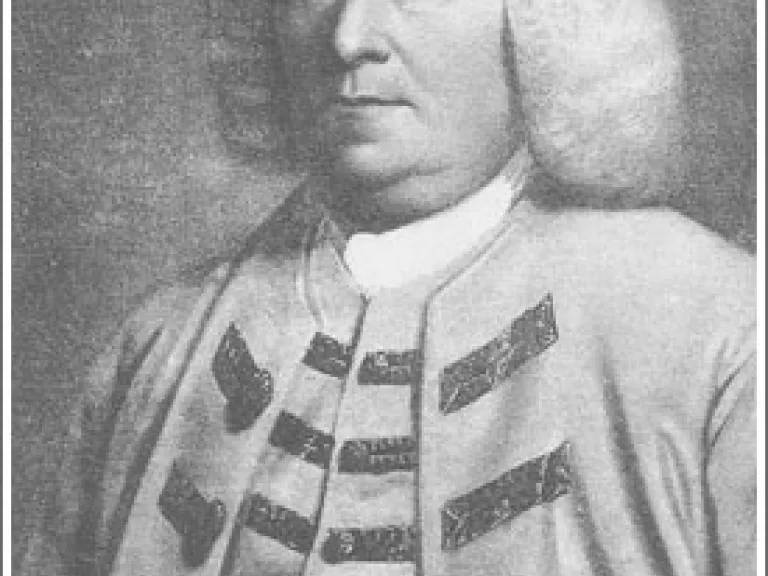 Robert Dinwiddie's name is little known today, but this Scottish merchant-turned-government official played a key role...