The search results below contain listings from our website. To search our library and museum collections catalogs, please visit the Collections page.
Article
A House Built of Virginia Stone
Image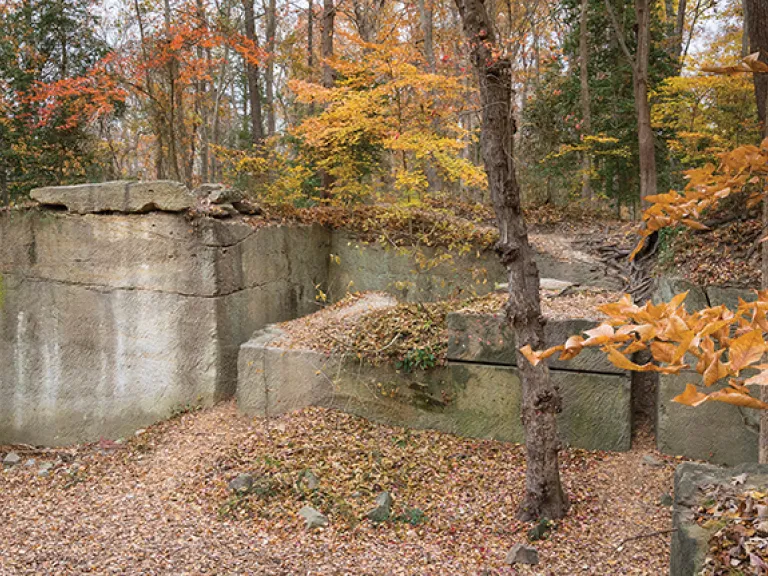 Approximately forty miles south of Washington, D.C., the Aquia sandstone quarry on Government Island sits quietly in the...
Image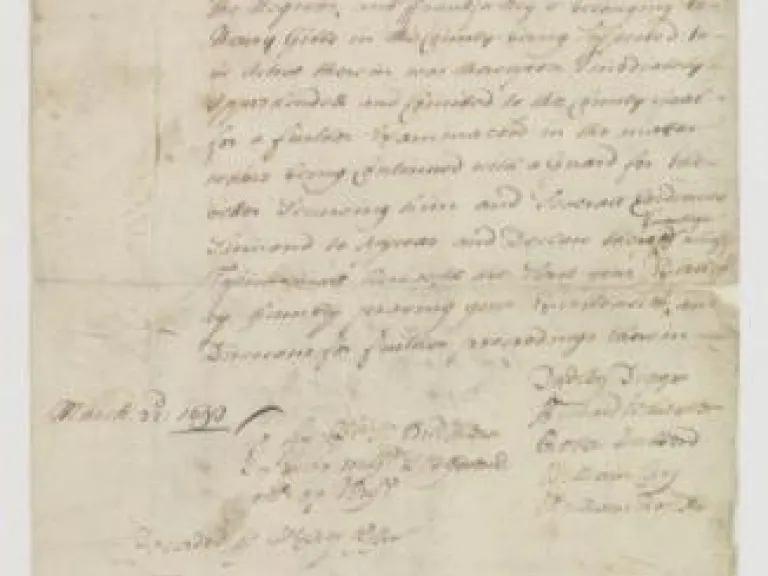 This affidavit informs the governor that Frank, a man of African descent enslaved by Henry Gibbs, has been jailed on...
Article
Arthur Ashe Jr.'s Family Tree: Tracing the Blackwell Family to 1735
Image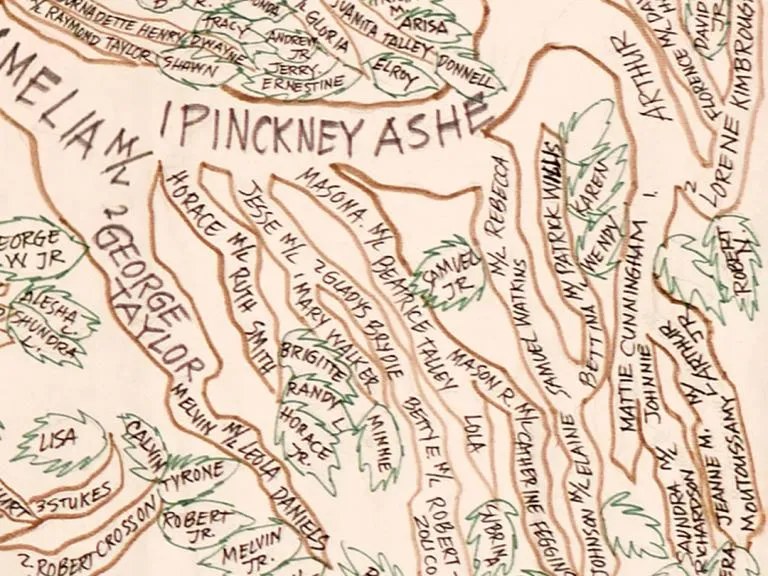 See a rare family tree, drawn by hand on canvas, tracing Arthur Ashe, Jr.'s family.
Image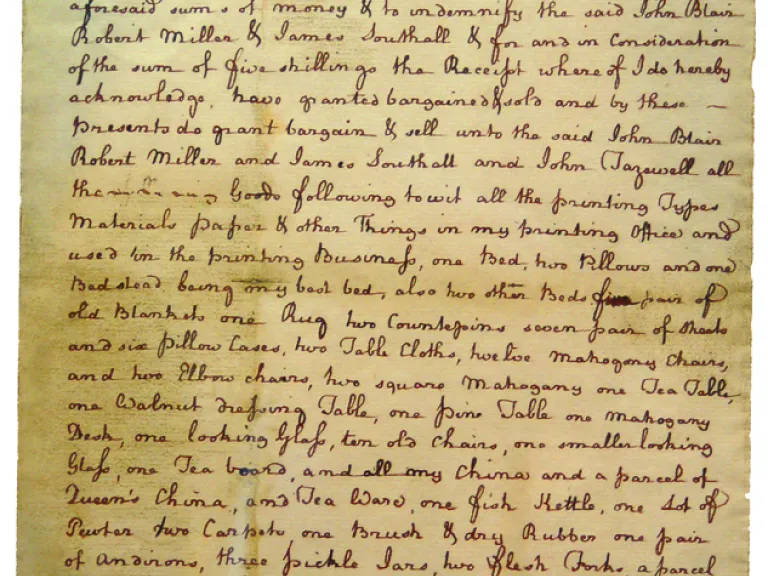 Clementina Rind was Virginia's first female printer and newspaper publisher, publishing important official documents for...
Article
Colonial Cookbooks
Image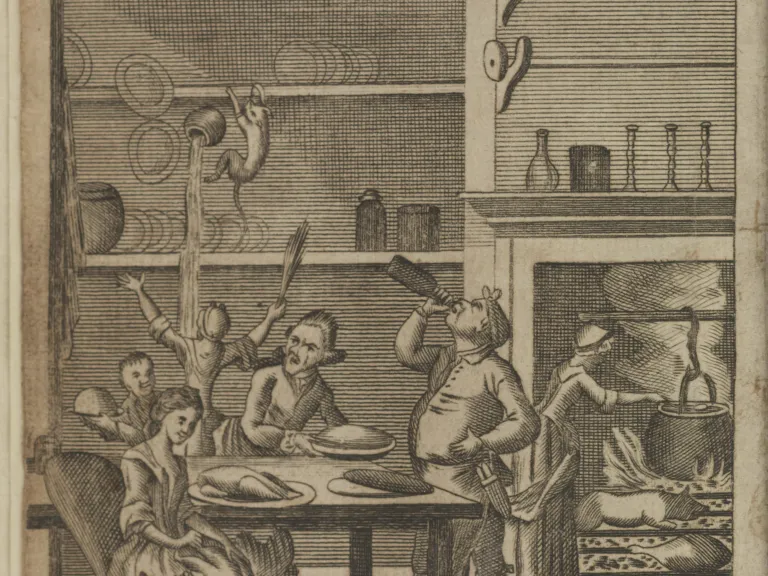 Food and dining were integral to social life in the eighteenth century, particularly among the upper class. The gentry...
Article
Grace Sherwood: The "Witch of Pungo"
Image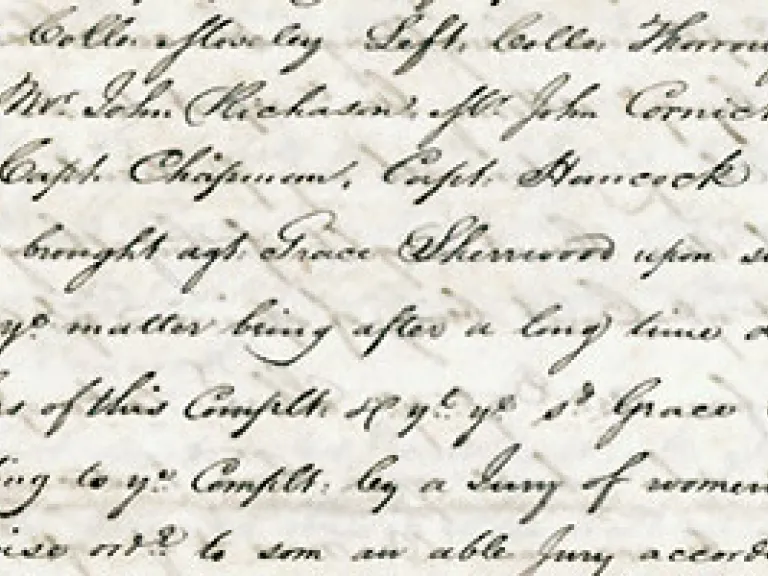 On July 10, 1706, a forty-six-year-old Princess Anne County woman named Grace Sherwood faced an unusual legal procedure...
Article
Let Us Commence: Graduating At A Distance
Image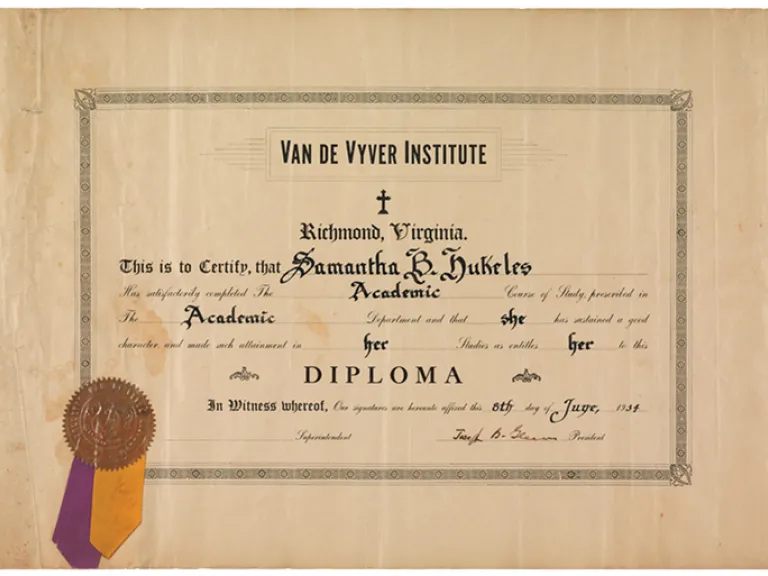 Learn about the history of commencement ceremonies and traditions in Virginia.
Article
Martha (Dandridge) Custis Washington
Image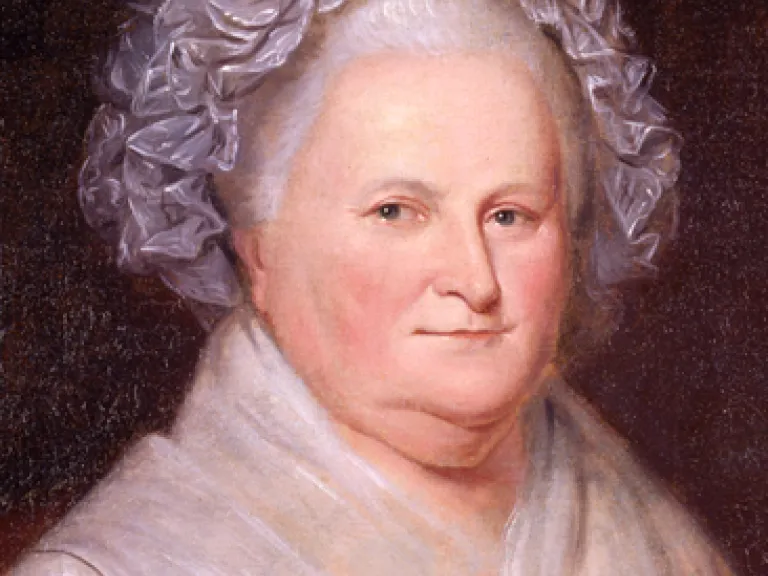 This portrait of Martha Washington (1731–1802) is the work of Charles Willson Peale, who also painted the sitter several...
Article
Murals Inspired by the Story of Virginia
Image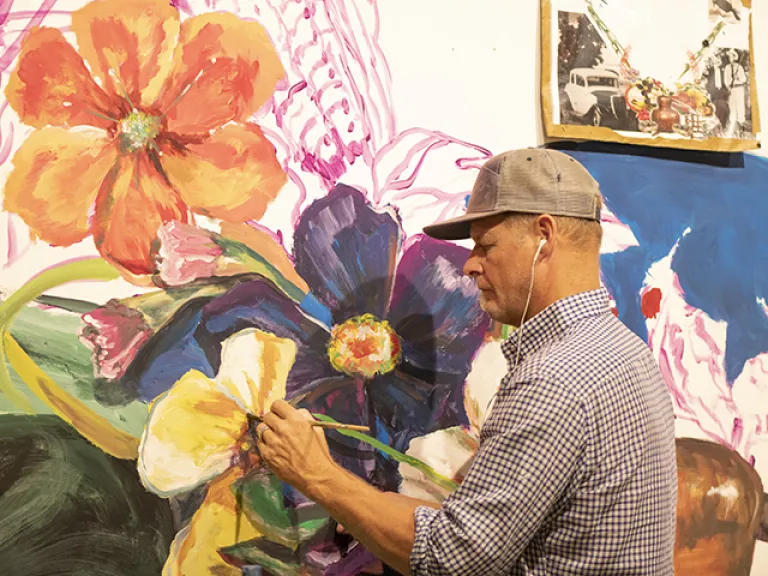 Richmond is now home to more than 100 outdoor murals, and this popular form of artwork reflects the city's modernity and...
Image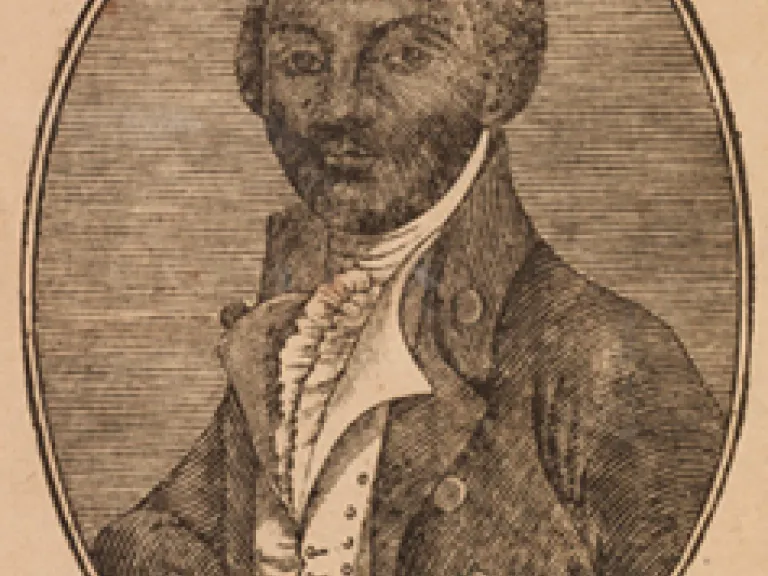 Snatched from his Ibo village in Nigeria at the age of eleven, Equiano (c. 1745-1797) was transported to Barbados...
Article
The College of William and Mary
Image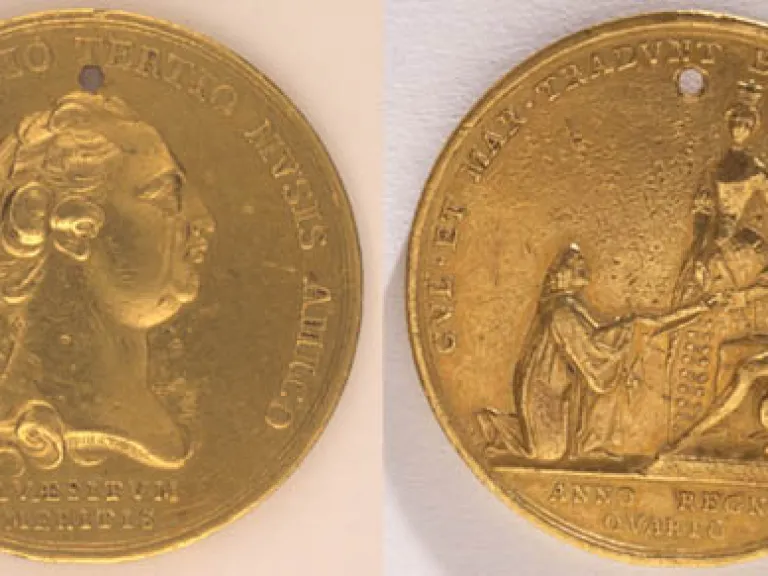 The town developed around the college in the early eighteenth century once the General Assembly moved the seat of the...