The search results below contain listings from our website. To search our library and museum collections catalogs, please visit the Collections page.
Article
A Beardless Boy of Seventeen Years
Image
Even before Aristophanes wrote of Lysistrata's plan to end the Peloponnesian War (431–404 BCE) by convincing the women...
Article
A Life Rediscovered: The Story of Emily Winfree
Image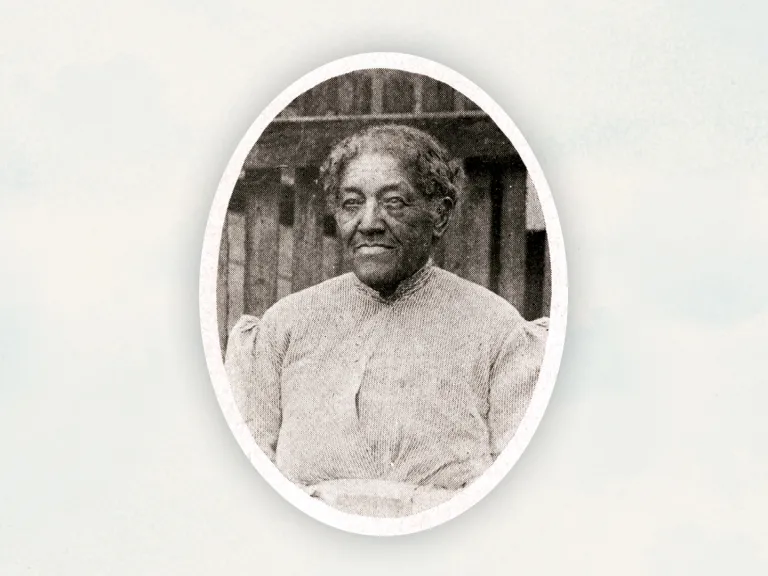 Emily Winfree, an African American woman who lived through slavery, the Civil War, Reconstruction, and Jim Crow, never...
Article
Abolitionist Pitcher
Image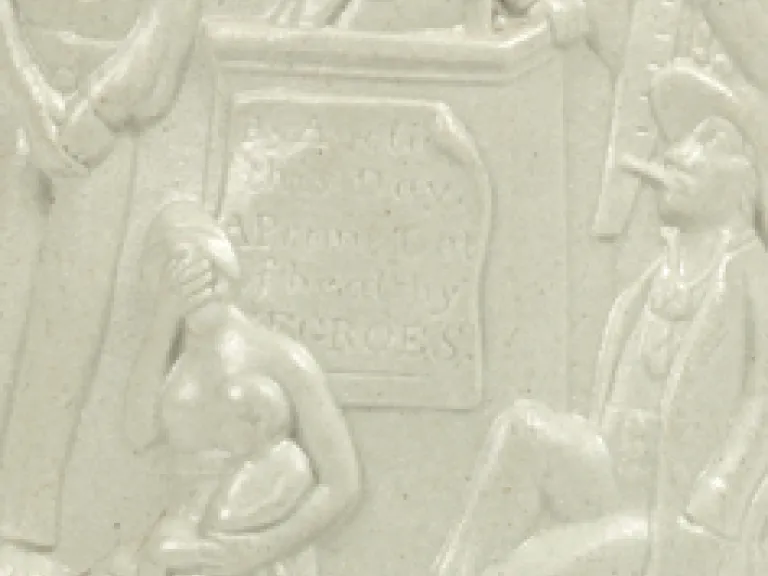 Learn about how this pitcher based on Uncle Tom's Cabin was used as propoganda in the mid-1800s.
Article
Advice and Etiquette Books
Image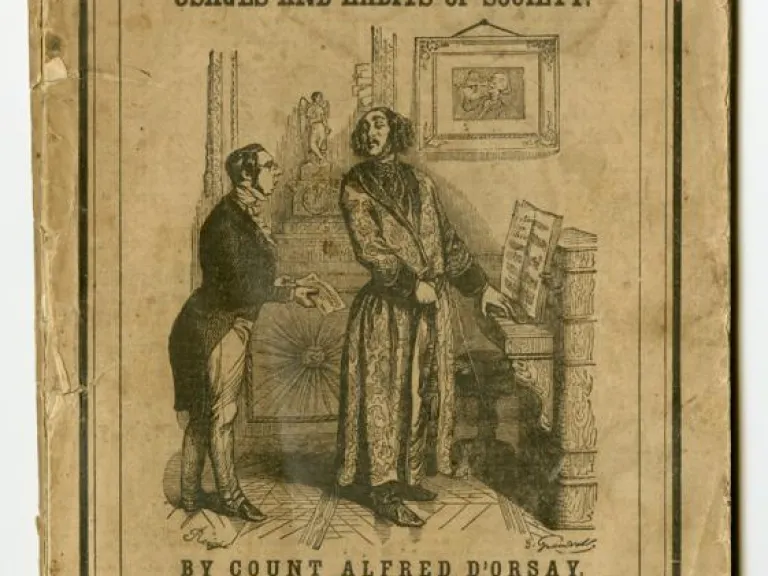 Studying etiquette books offers researchers a glimpse of how people interacted and how they adapted to their changing...
Article
Arthur Ashe Jr.'s Family Tree: Tracing the Blackwell Family to 1735
Image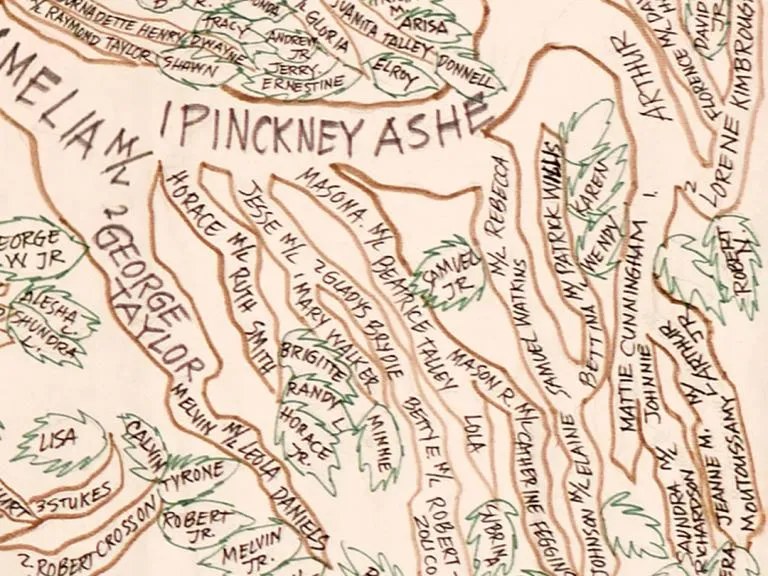 See a rare family tree, drawn by hand on canvas, tracing Arthur Ashe, Jr.'s family.
Article
Booker T. Washington
Image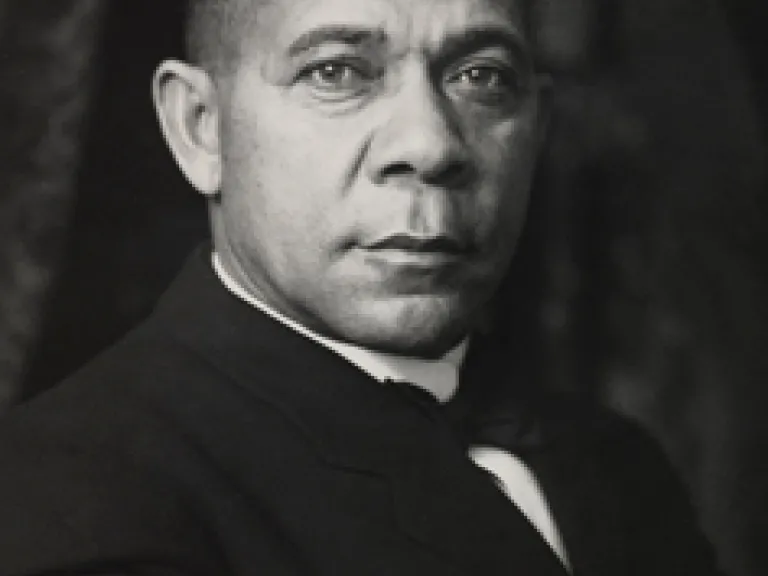 Booker T. Washington (1856–1915) was born enslaved on April 5, 1856, in Franklin County, Virginia. After emancipation...
Article
Children's Manuscripts
Image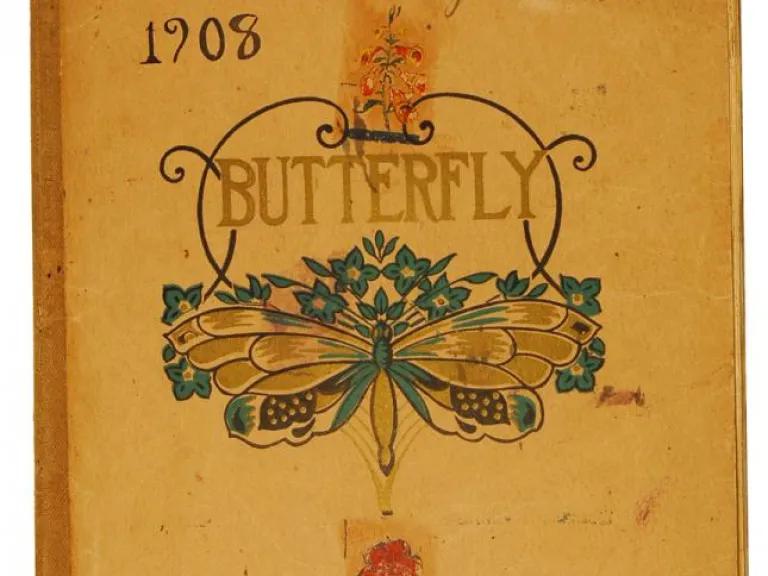 Prominent Virginians are well represented in the many manuscripts housed at the VMHC. However, documents by individuals...
Article
Clarise Sears Ramsey
Image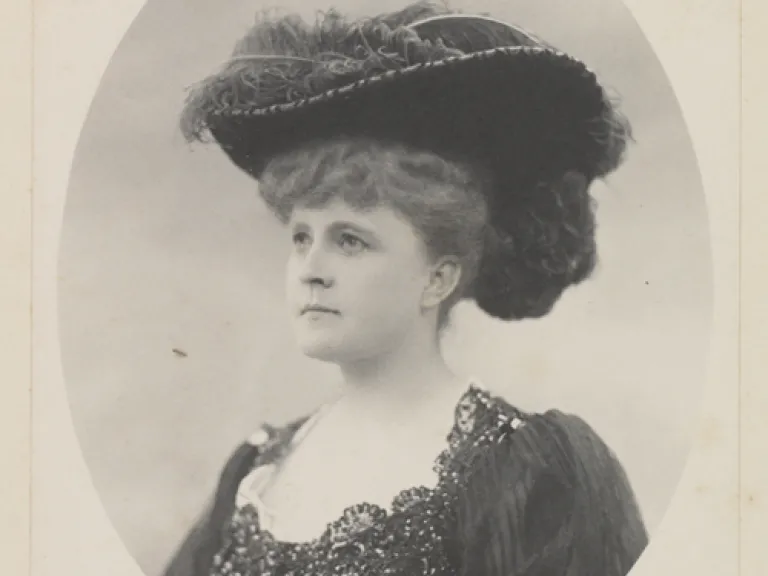 Charlotte Clarise Sears Risley Harrold Ramsey (1867–1922), whose parents were Joseph Henry Risley and Mary Elizabeth...
Image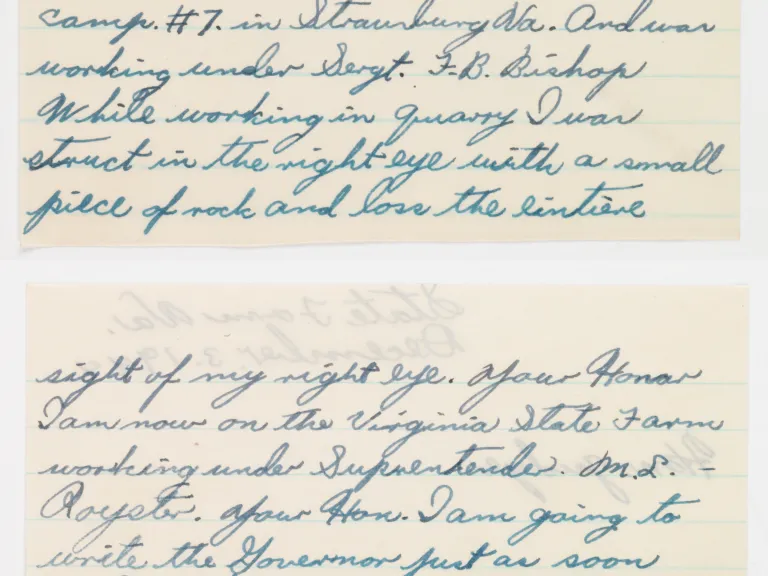 For much of the twentieth century, convicts worked on Virginia's roads. This practice grew out of the convict lease...
Article
Diary of William Gwathmey, 1859
Image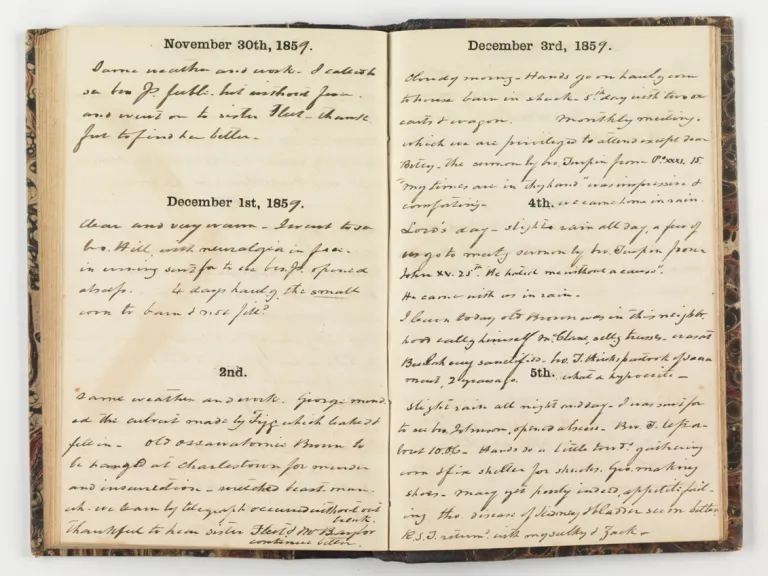 On October 16, 1859, John Brown led eighteen followers in a raid on the federal arsenal and armory at Harpers Ferry...
Article
Elizabeth Keckley
Image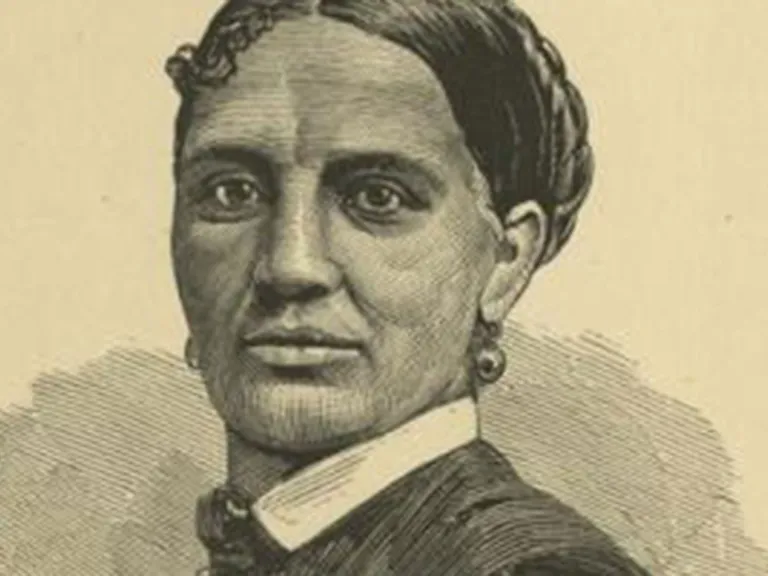 Born a slave in Dinwiddie County, Elizabeth Hobbs Keckley (1818–1907) purchased her freedom in 1855 and supported...
Article
Freedmen's Schools
Image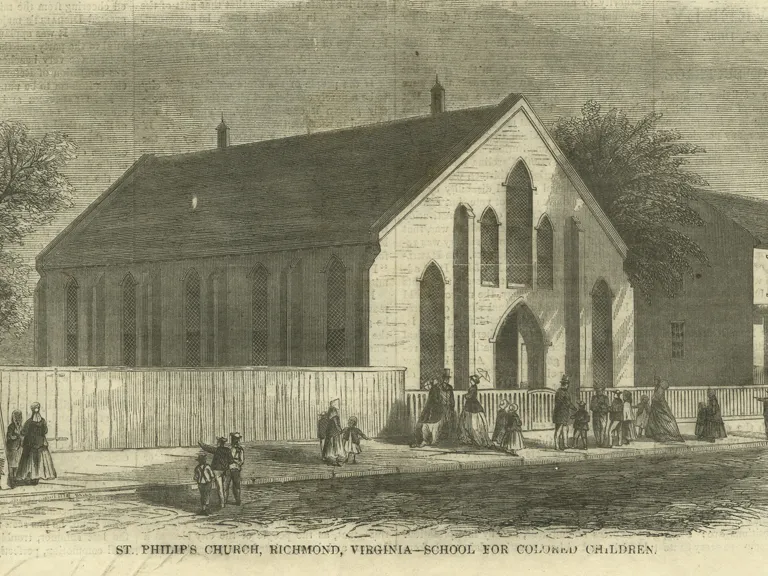 In the antebellum South, African Americans were generally prevented from receiving education. After Appomattox...
Image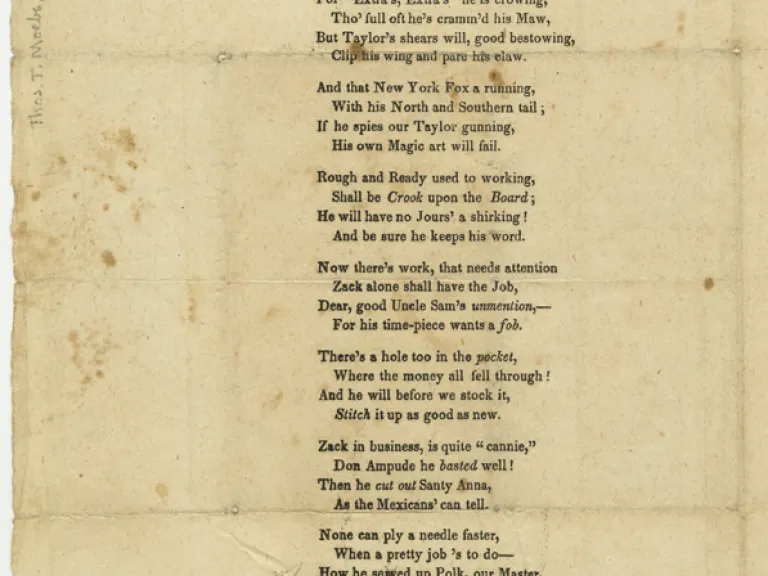 The VMHC has several glee club items in its collection. The earliest item, an 1848 broadside entitled "Rally Whigs"...
Image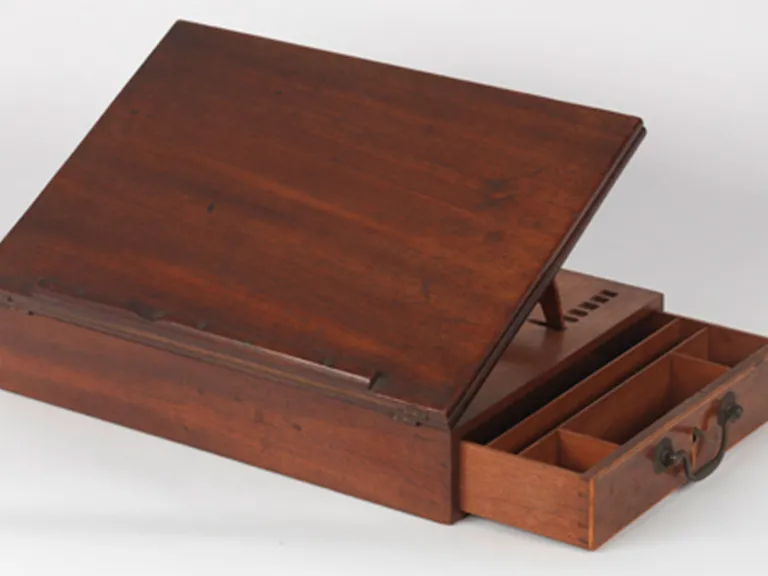 There are many reproductions of the desk on which Thomas Jefferson wrote the Declaration of Independence. Some have even...
Article
Murals Inspired by the Story of Virginia
Image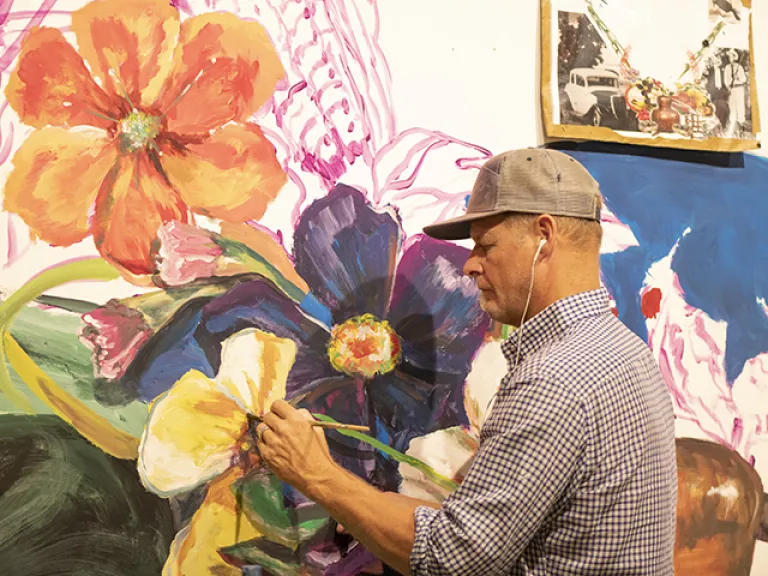 Richmond is now home to more than 100 outdoor murals, and this popular form of artwork reflects the city's modernity and...
Image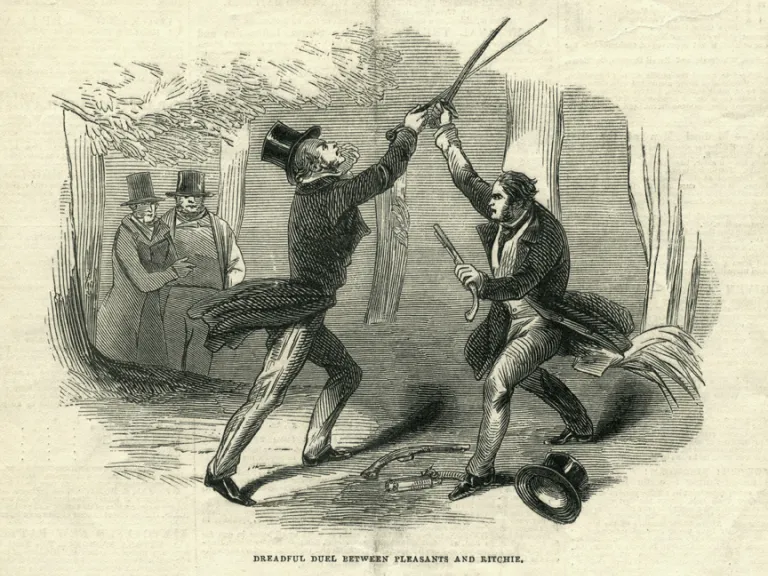 In the United States and elsewhere, traditional and patriarchal conceptions of honor prescribed that men could respond...
Image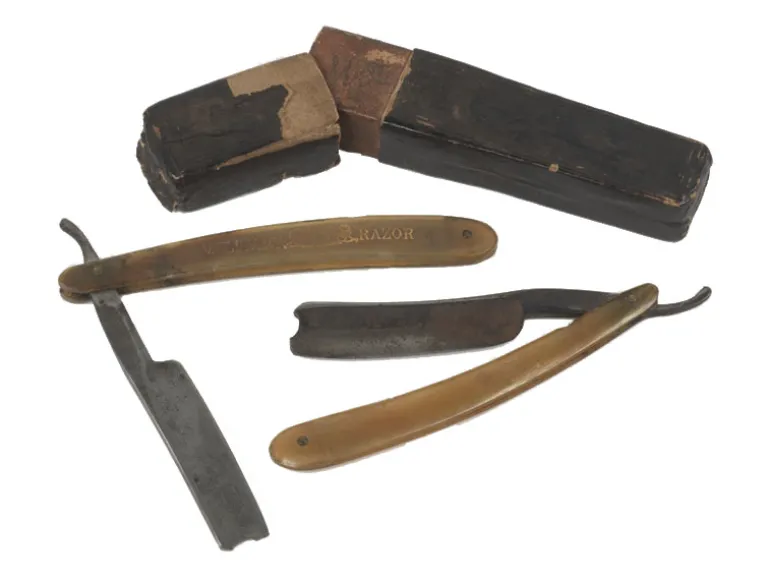 Before the invention of the disposable double-edged safety razor in 1895, a straight razor was the easiest, most...
Article
The Brook Hill Collection
Image
In 2018, the VMHC was gifted an extraordinary collection of books, documents, and art associated with the Stewart and...
Article
The Resurrection of Henry "Box" Brown
Image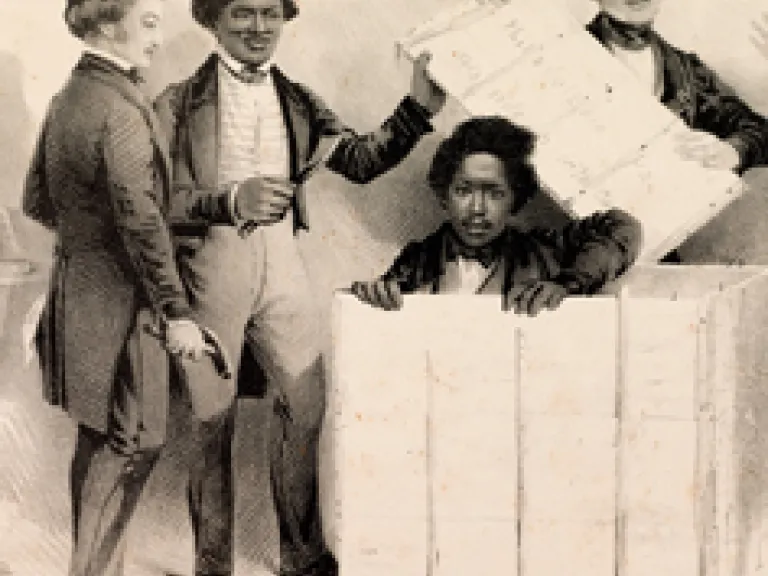 Learn about Henry "Box" Brown and one of the most memorable escapes from enslavement.
Image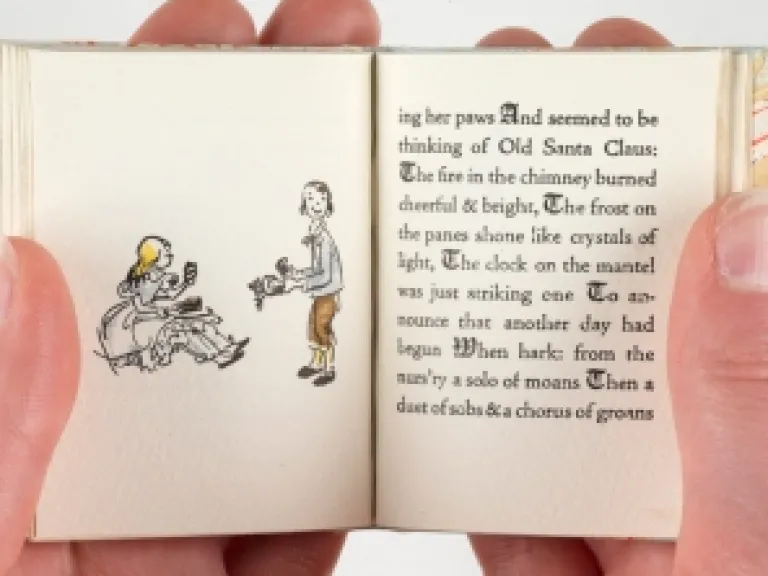 Defined as no more than three inches in height or width, miniature books were first produced with convenience in mind...