The search results below contain listings from our website. To search our library and museum collections catalogs, please visit the Collections page.
Article
A Life Rediscovered: The Story of Emily Winfree
Image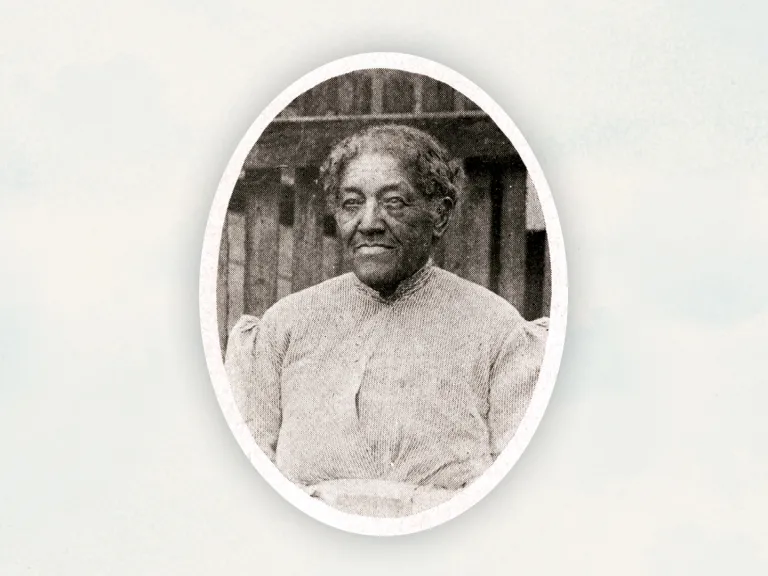 Emily Winfree, an African American woman who lived through slavery, the Civil War, Reconstruction, and Jim Crow, never...
Article
A Post-WWII Mother's Day Card
Image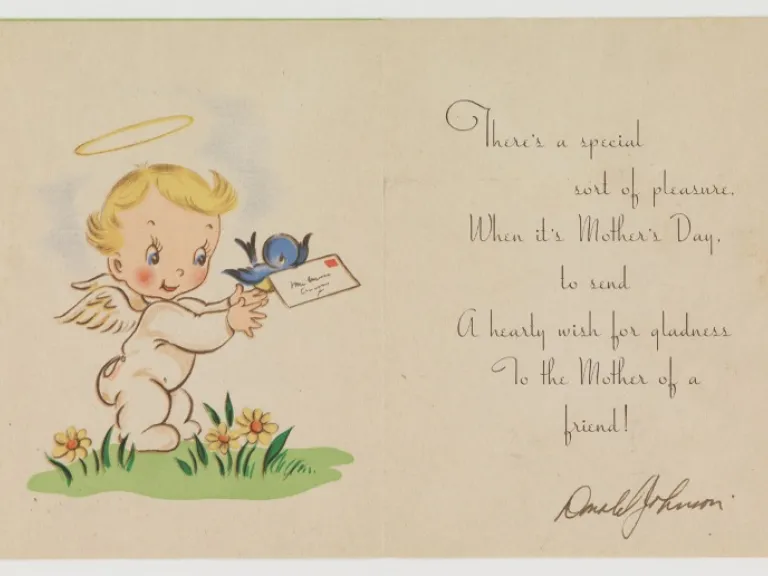 On June 25, 1944, from an Army Air Force base in Cerignola, Italy, 2d Lt. Harold Leazer penned a letter to his mother in...
Article
Arthur Ashe Jr.'s Family Tree: Tracing the Blackwell Family to 1735
Image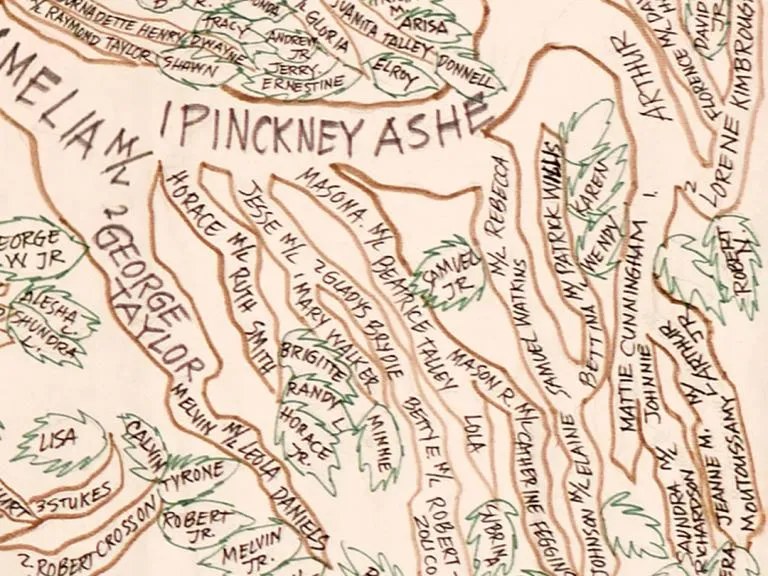 See a rare family tree, drawn by hand on canvas, tracing Arthur Ashe, Jr.'s family.
Article
Brochure, Remember May 17th
Image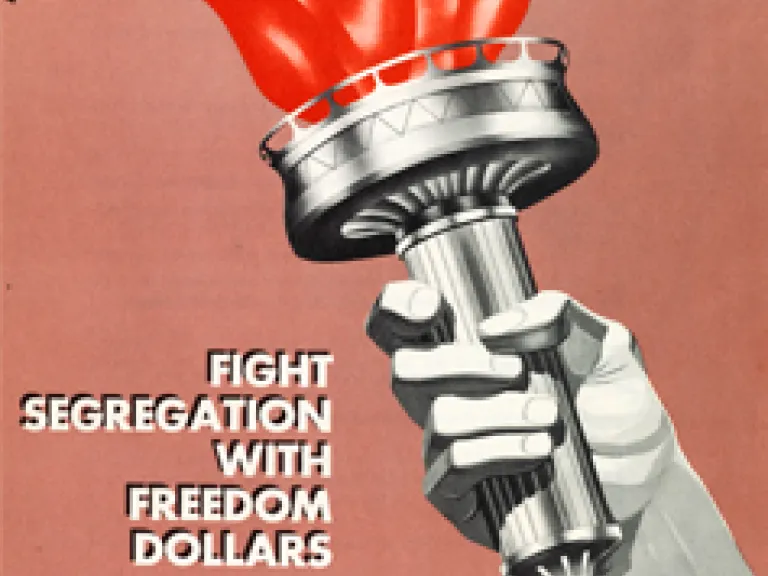 Learn the importance of May 17th in history.
Article
Carving Out Space in the Military: WAVES
Image
World War II opened new opportunities for women in the military and on the home front, though it was not the first war...
Article
Changing the Commonwealth with Crayons
Image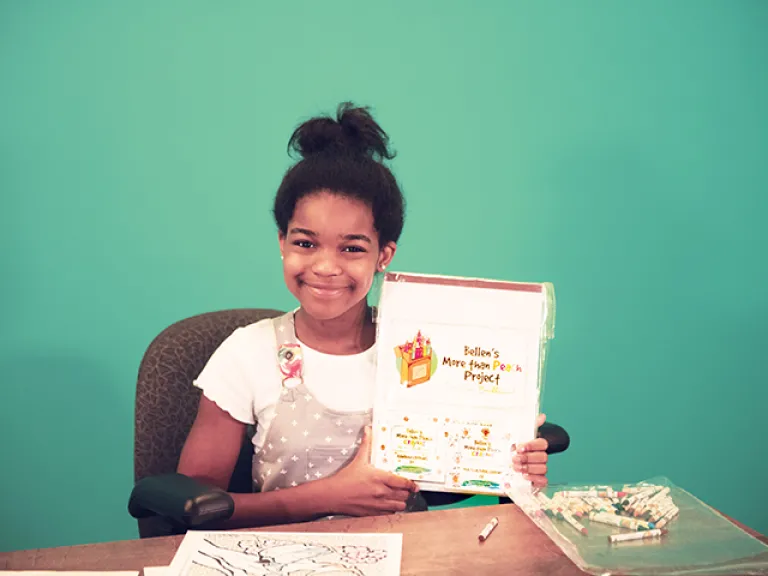 When she was in the third grade, a classmate asked her to pass the "skin-colored" crayon—a familiar request heard at her...
Article
Christmas in the Trenches
Image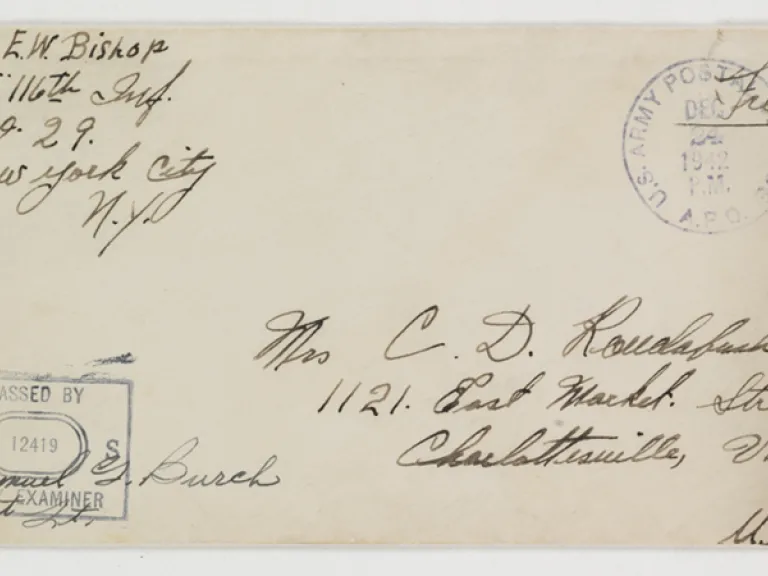 Read excerpts from soldiers' letters home about their Christmas meals while stationed away from home.
Article
Clemenceau Givings Scrapbook (c. 1944)
Image
In 1943, Clemenceau "Clem" Givings became the first Richmonder to earn his wings as a Tuskegee Airman, the popular name...
Image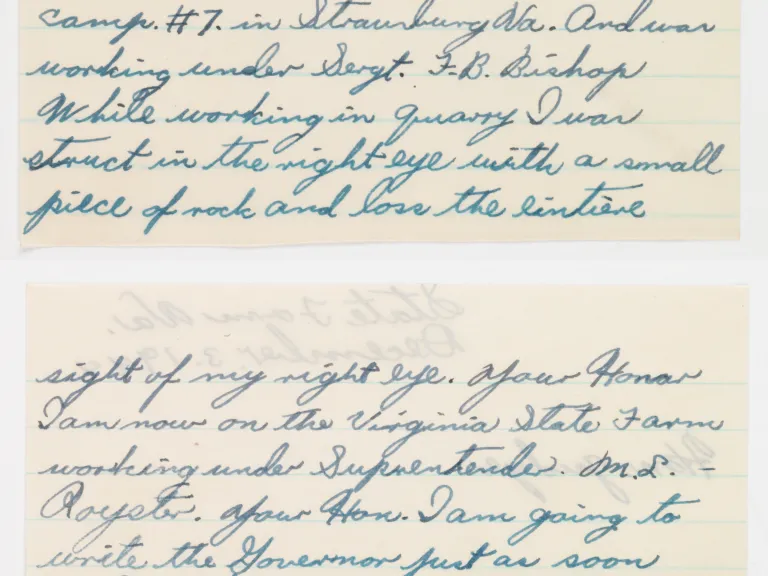 For much of the twentieth century, convicts worked on Virginia's roads. This practice grew out of the convict lease...
Article
Duke Ellington at the Mosque
Image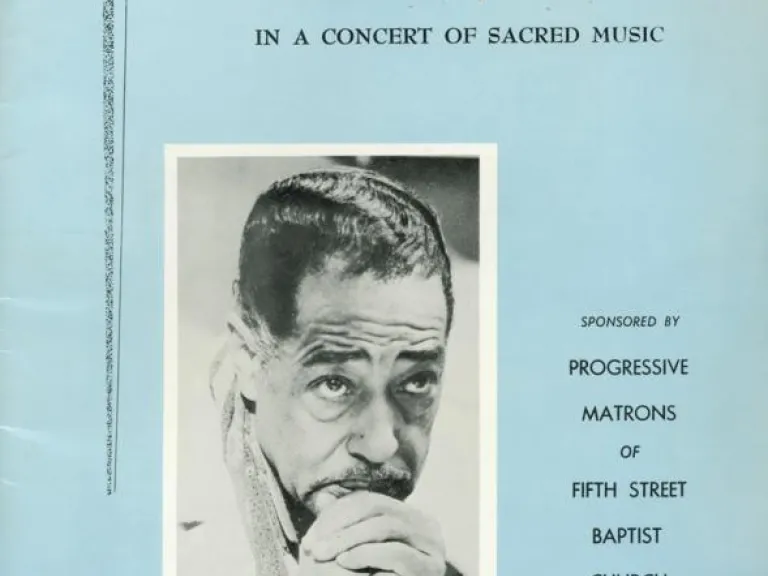 Late in his career, jazz great Edward Kennedy "Duke" Ellington (1899–1974) composed three "Sacred Concerts," longer...
Article
Education in Virginia
Image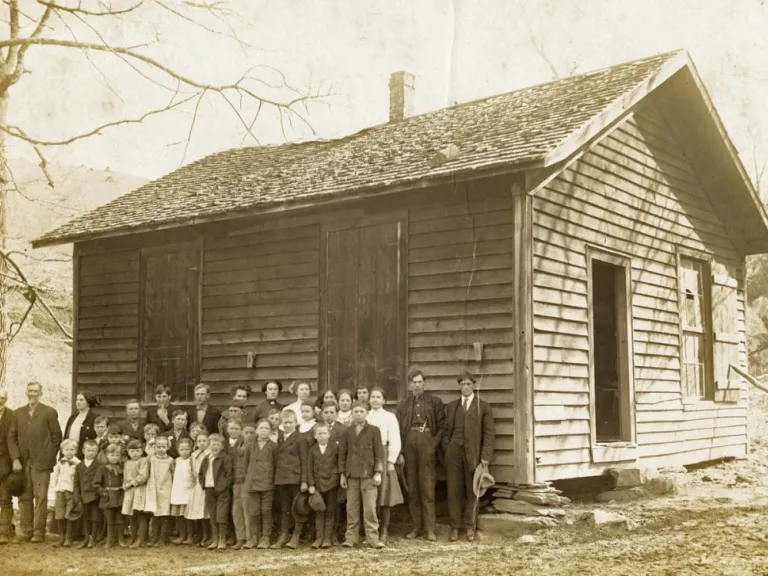 The Virginia Constitution of 1869, passed during Reconstruction, established a statewide system of free public schools...
Article
Ella Fitzgerald's False Eyelashes
Image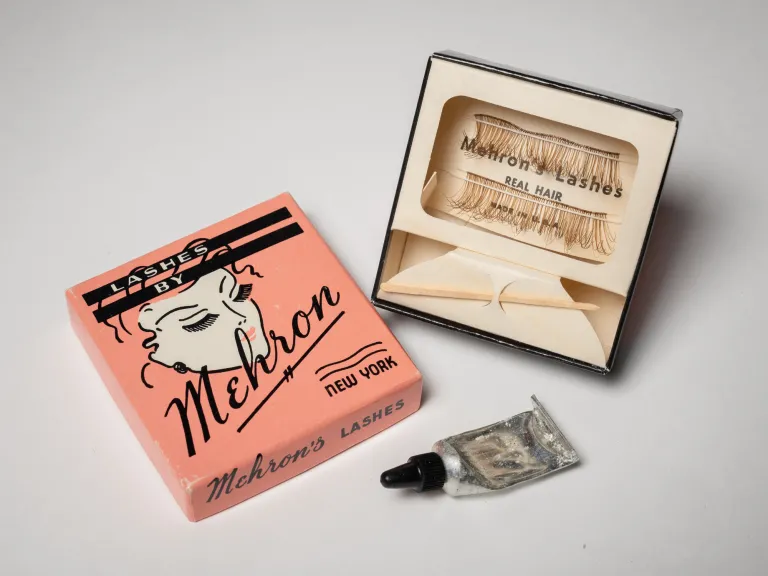 Legendary singer and Virginia native Ella Fitzgerald, dubbed "The First Lady of Song," exhilarated audiences with her...
Article
Episcopal Society for Cultural and Racial Unity poster
Image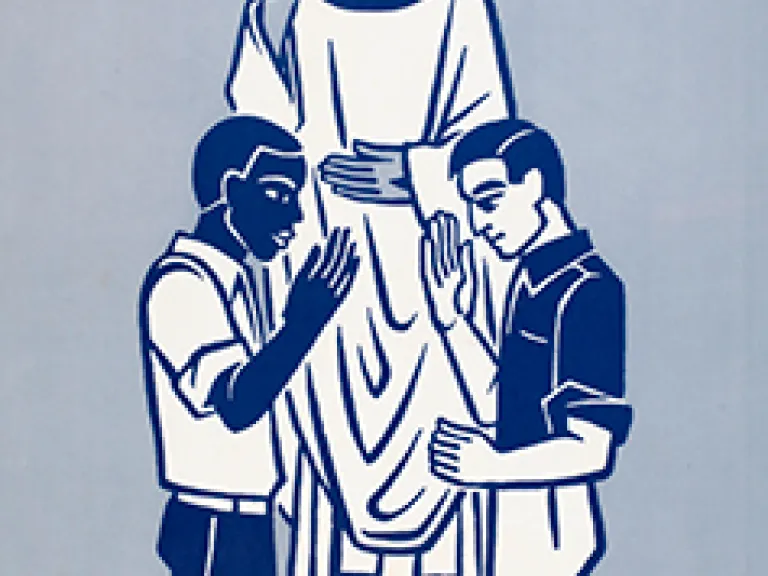 The Episcopal Society for Cultural and Racial Unity promoted understanding among groups during the tensions of the civil...
Article
Equal Suffrage League of Virginia
Image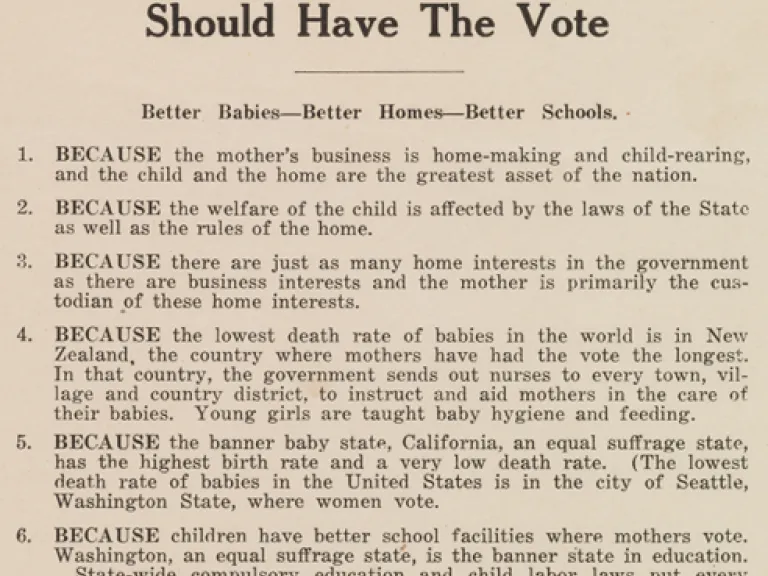 Learn about how the Equal Suffrage League of Virginia helped women gain the right to vote.
Image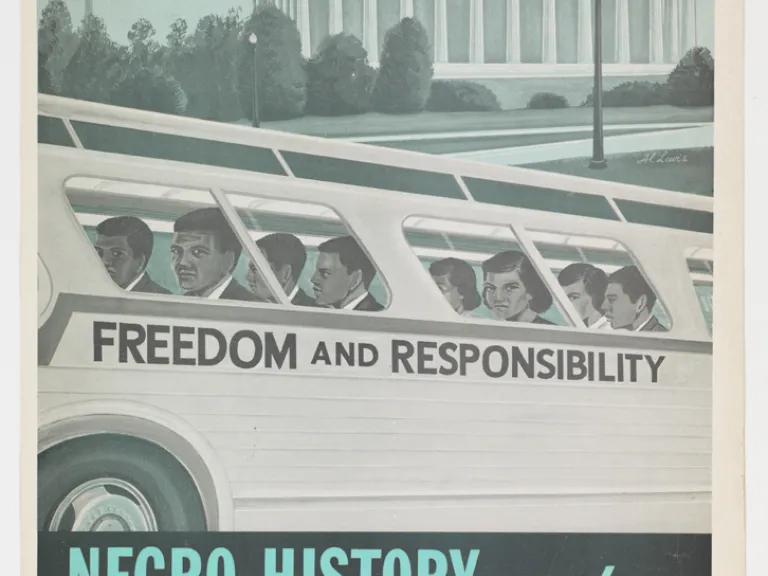 In 1961, a small group of white and black volunteers rode public buses into the South to demonstrate that interstate...
Image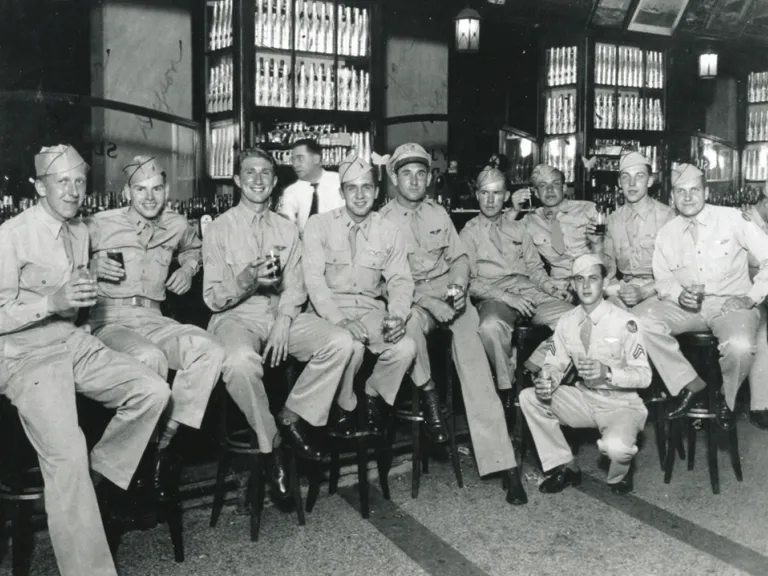 On June 26, 1944, 2d Lt. Harold Leazer took the controls of his B-24 Liberator as it lifted off from its base in...
Article
Jacob L. "JL" Morewitz
Image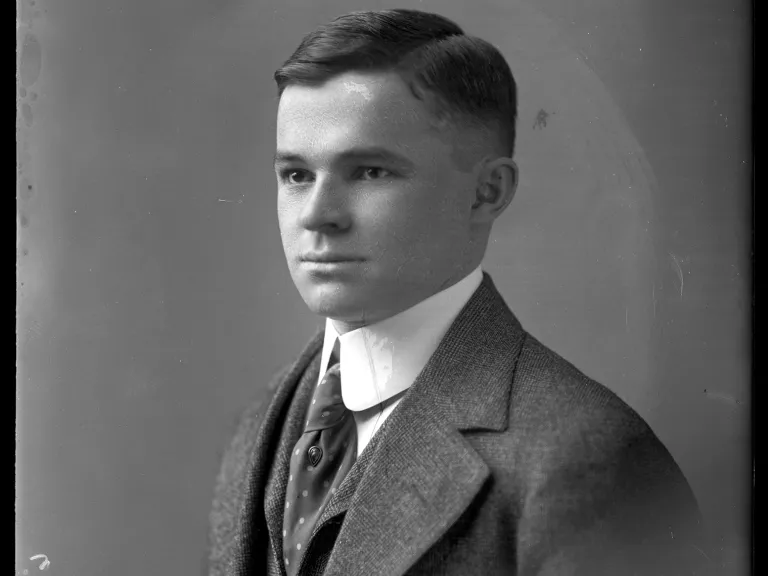 Jacob L. "JL" Morewitz was born in Baltimore, Maryland, in 1896 but raised in Norfolk, Virginia. In 1916, at the age of...
Article
James Jones Archive (1870s-1960s)
Image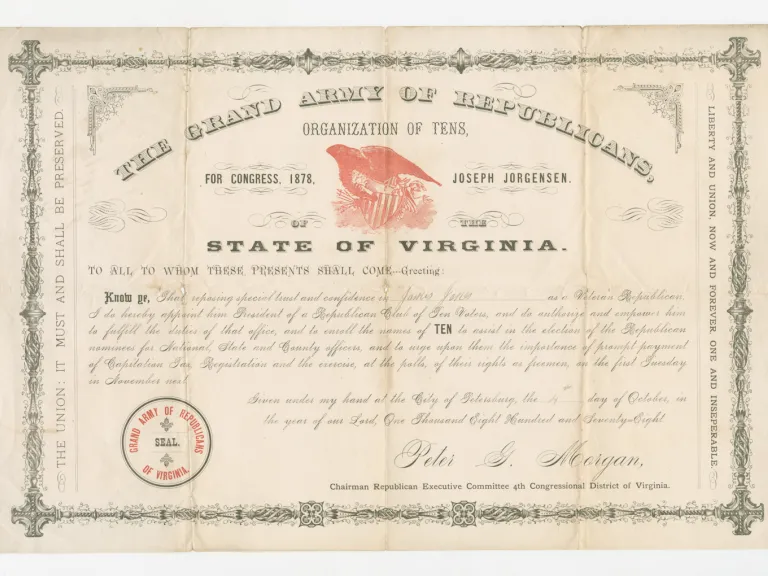 With a coat of faded red paint and a crude hand-forged hasp to secure its lid, the simple pine chest – once used to...
Article
Jim Crow to Civil Rights in Virginia
Image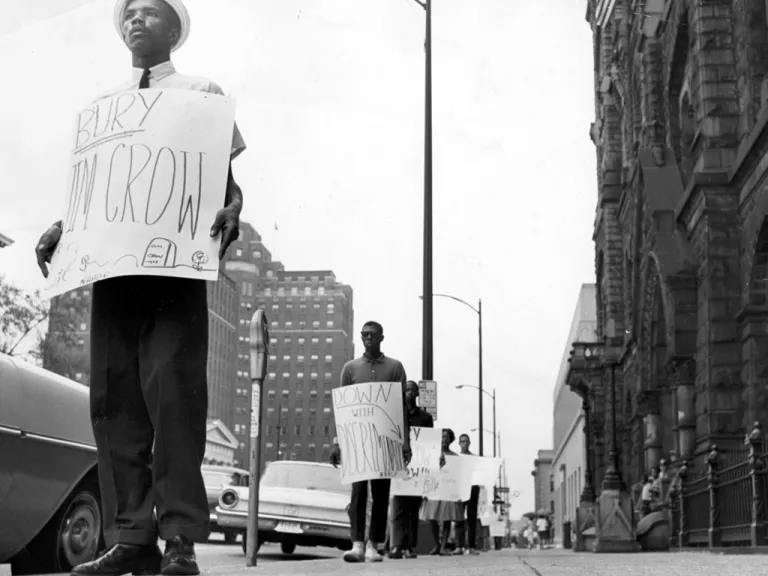 Following the Civil War, black Virginians struggled to assert their independence and make freedom meaningful. In the...
Article
Joy to the World: The Christmas Story by Visionary Painter Linda Bruton
Image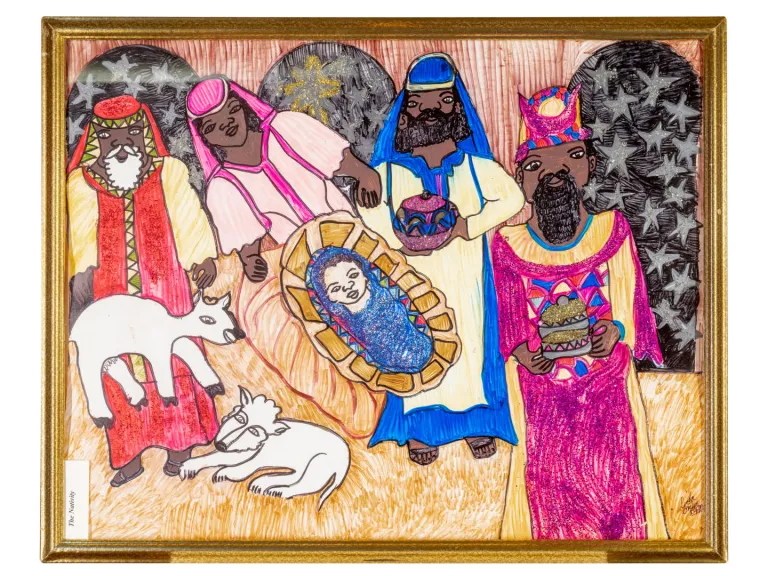 The depiction of events prior to, during, and following the birth of Christ has been a favorite topic among Western...