The search results below contain listings from our website. To search our library and museum collections catalogs, please visit the Collections page.
Article
Bacon's Rebellion in Virginia in the years 1675 & 1676
Image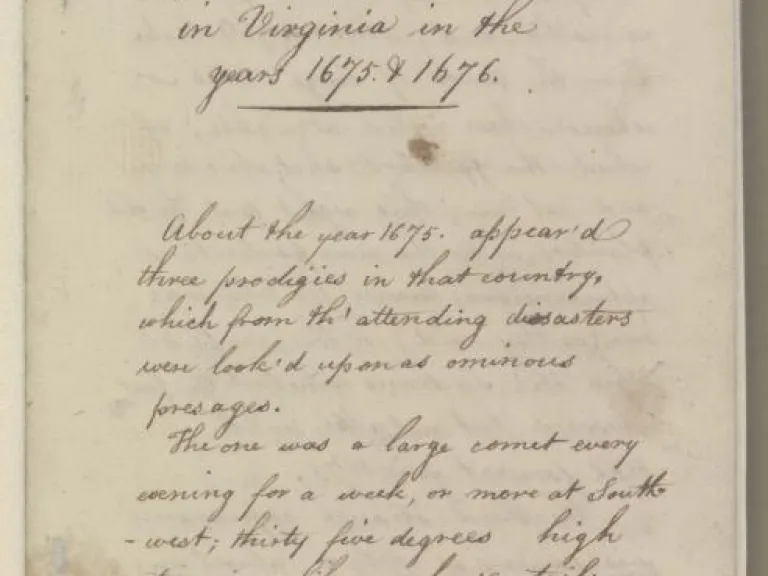 Bacon's Rebellion in Virginia was the first popular uprising in the American colonies. It was long viewed as an early...
Article
Captain John Smith
Image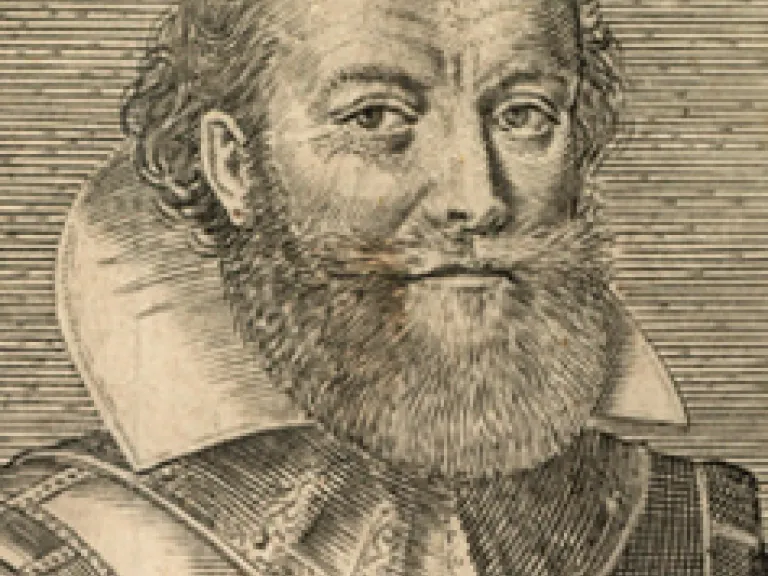 John Smith (baptized 1580 –1631), an English soldier, author, and adventurer, played a crucial role in establishing the...
Image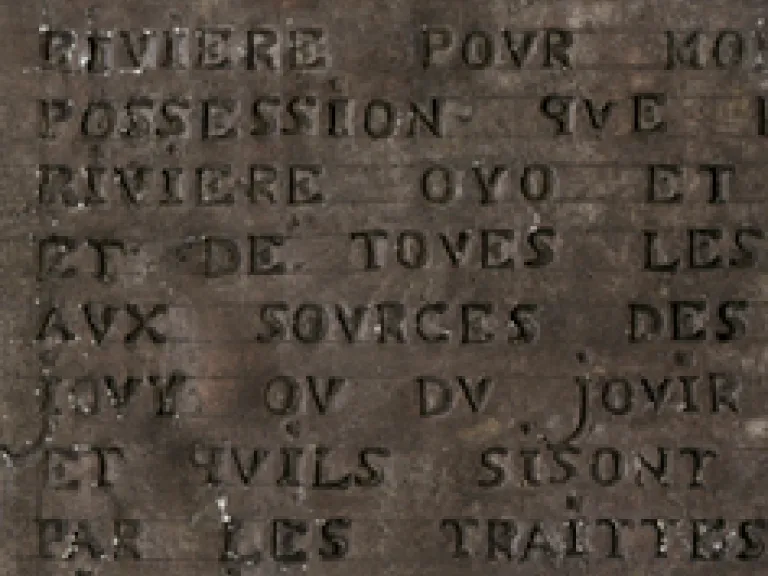 One of the most important artifacts to survive from Virginia's colonial period, this lead plaque was placed at the...
Article
Connecticut sculpture
Image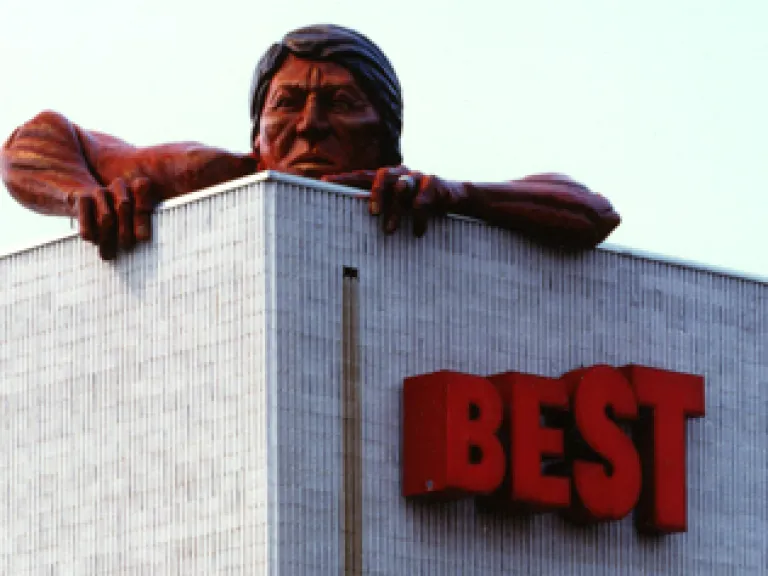 Records of the Best Products Company provide interesting insights into the history of this iconic sculpture.
Image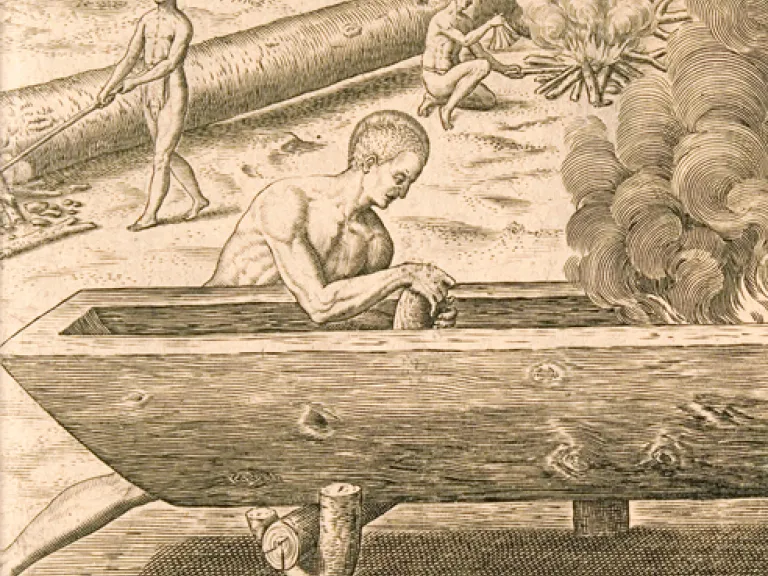 The dugout canoe was an Indian concept but one so well suited to the Virginia rivers that Europeans and Africans also...
Article
Indian Tribes of North America
Image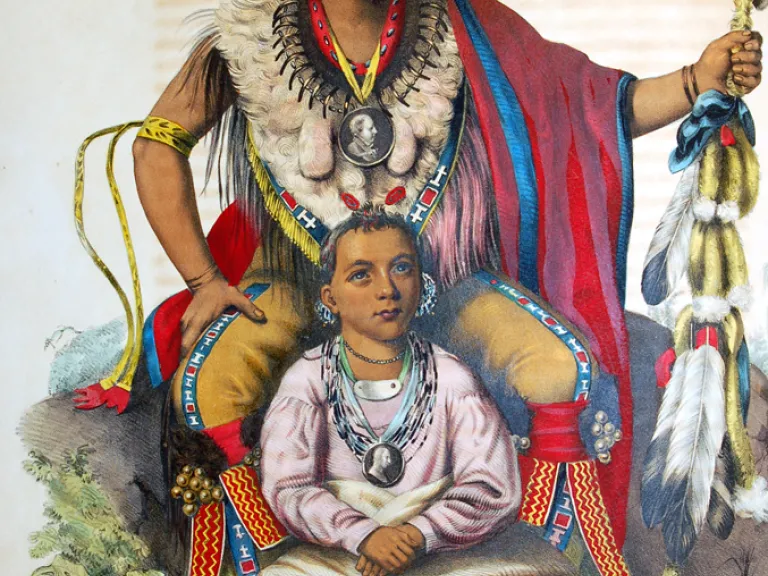 In the museum's rare book collection, a remarkable compilation of images exists in History of the Indian Tribes of North...
Article
Life Portrait of Pocahontas
Image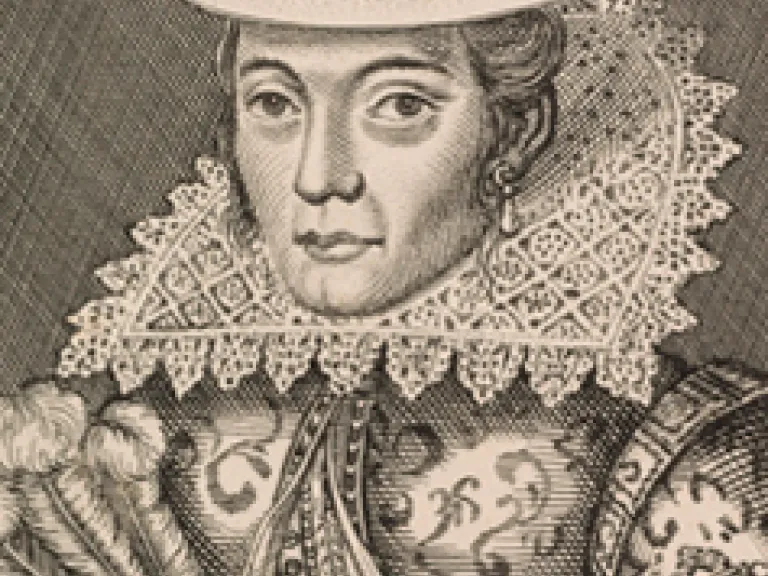 The only life portrait of Pocahontas (1595–1617) and the only credible image of her, was engraved by Simon Van de Passe...
Article
Murals Inspired by the Story of Virginia
Image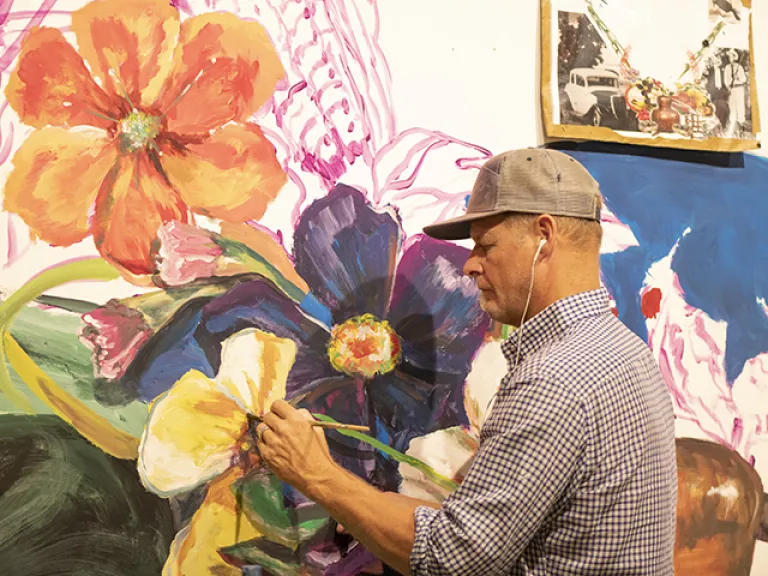 Richmond is now home to more than 100 outdoor murals, and this popular form of artwork reflects the city's modernity and...
Article
Oysters in Virginia
Image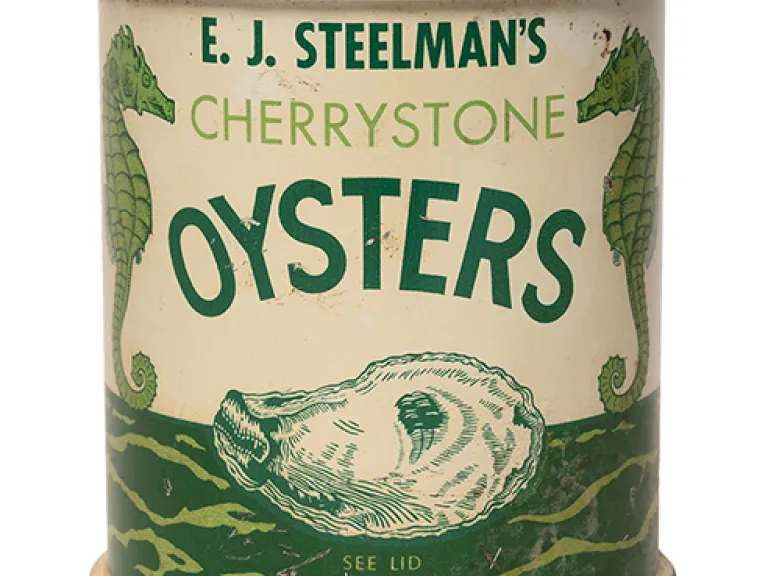 Learn about the history of oyster in Virginia's food culture, tourism, and economy.
Article
Pocahontas Remembered… An Ocean Away
Image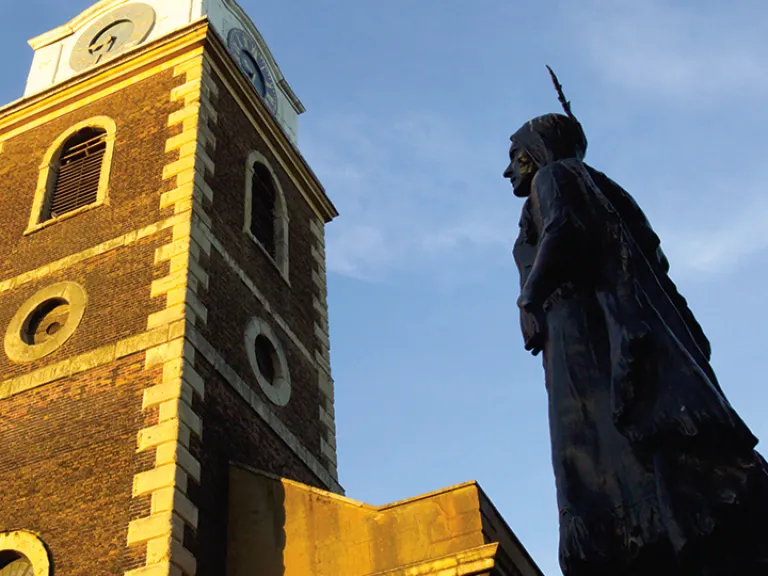 Though it was certainly the longest journey of her life, and she was already exposed to English ways, nothing could have...
Article
The Abduction of Pocahontas
Image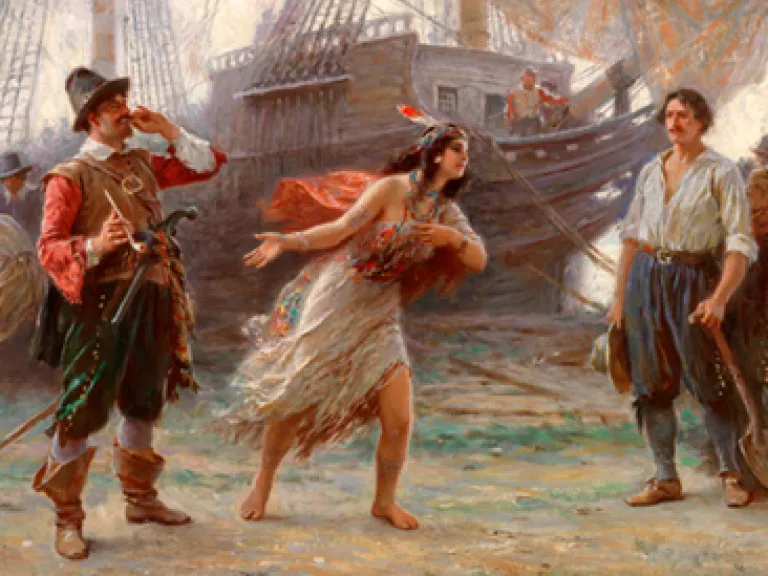 Learn about the abduction of Pocahontas in 1613.
Article
Thomas Sully's Portrait of Pocahontas
Image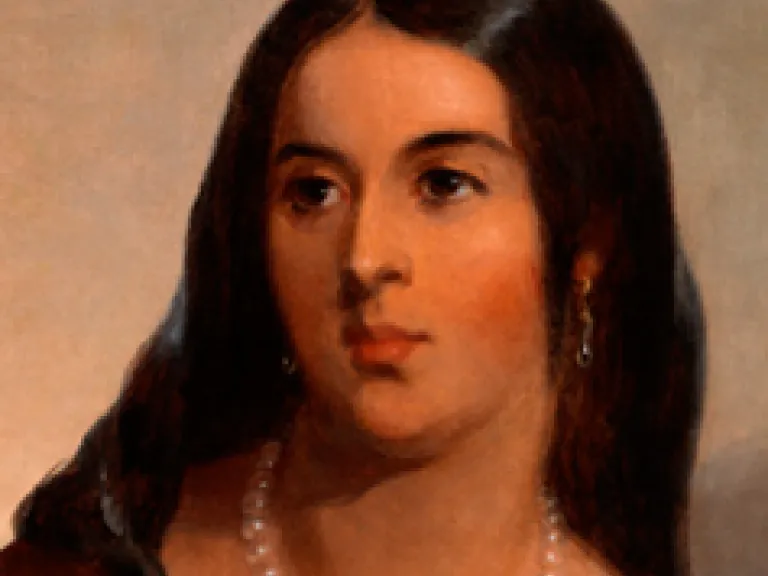 Learn about the life of Pocahontas.