The search results below contain listings from our website. To search our library and museum collections catalogs, please visit the Collections page.
Article
A House Built of Virginia Stone
Image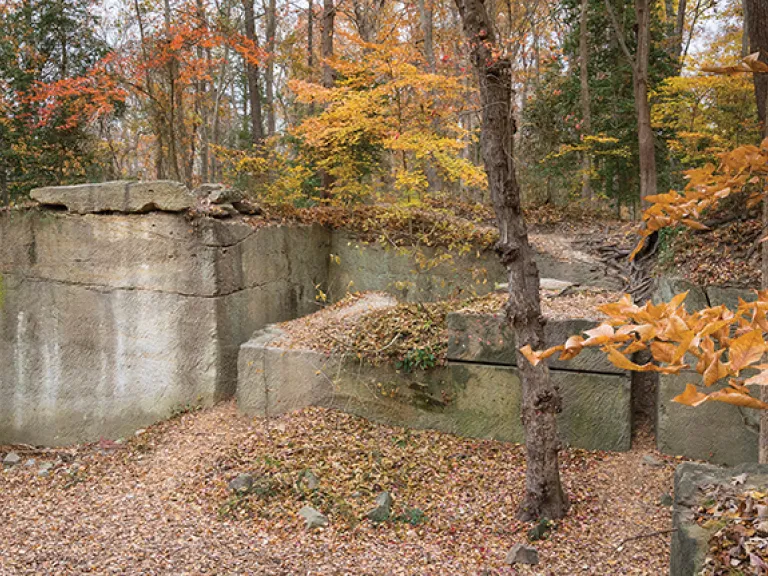 Article
Audubon's Viviparous Quadrapeds
Image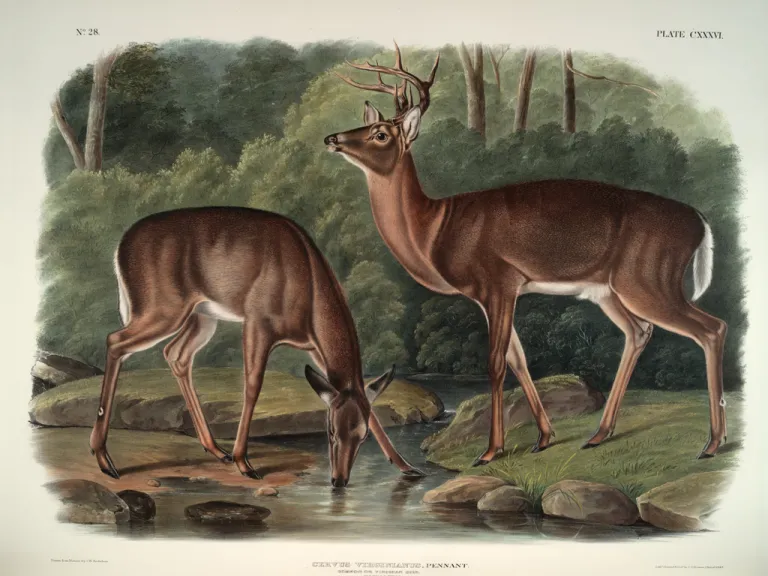 Following the success of his Birds of America, John James Audubon began to gather material for an equally ambitious...
Article
Birthday Songs for George Washington
Image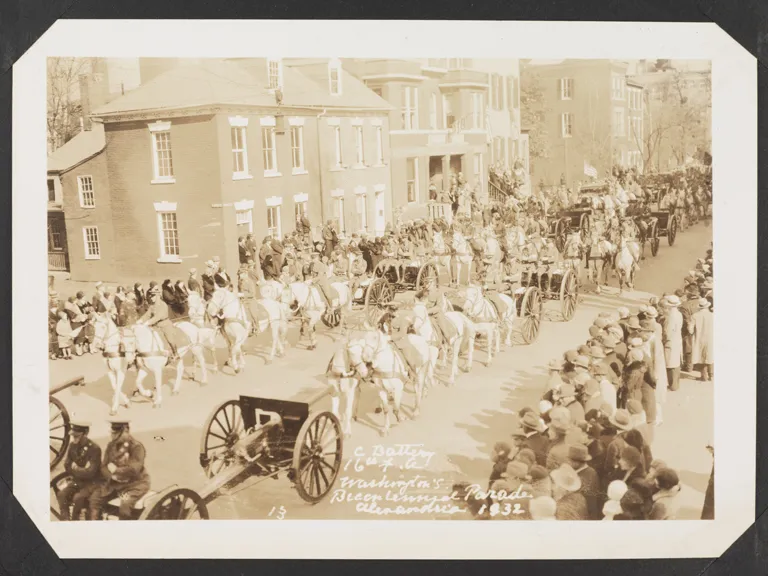 Though you might not expect it, 1932 was a big year for George Washington. It marked the 200th anniversary of Washington...
Image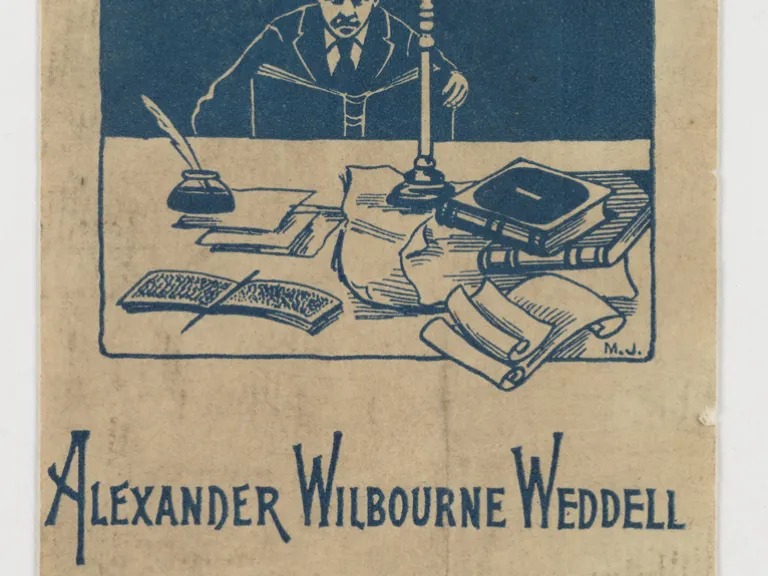 The use of bookplates is almost as old as printing itself. They were used to record ownership and to reassure the owner...
Broadsides, or broadsheets, are items printed on one side of a sheet of paper and generally posted or distributed as...
Article
Changing the Commonwealth with Crayons
Image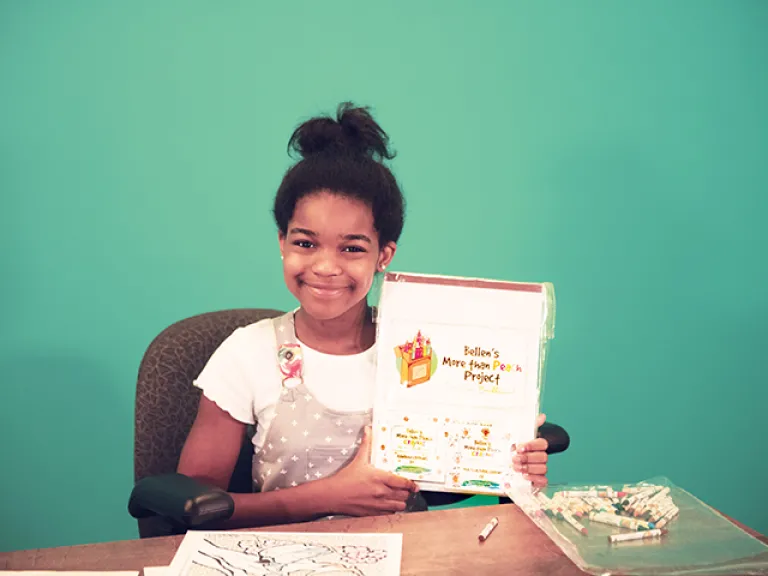 When she was in the third grade, a classmate asked her to pass the "skin-colored" crayon—a familiar request heard at her...
Image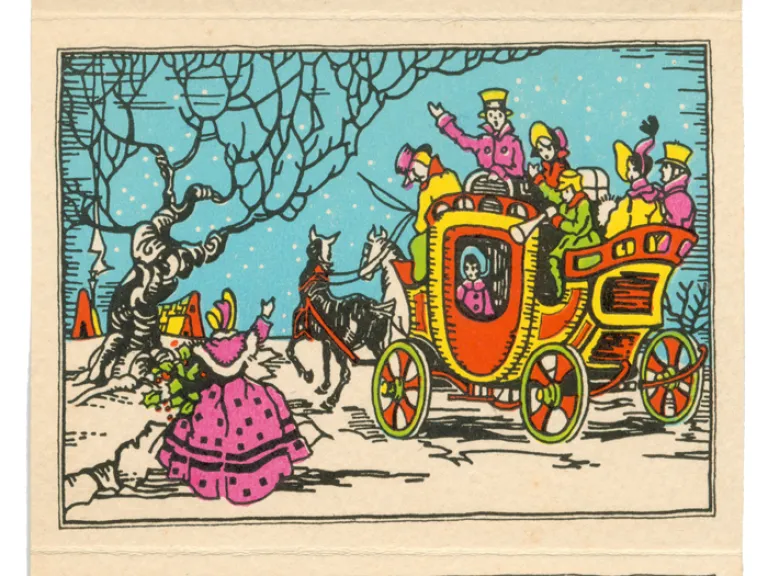 Christmas cards are ephemeral, and this essence is the very reason they can be of interest to researchers. Scholars...
Image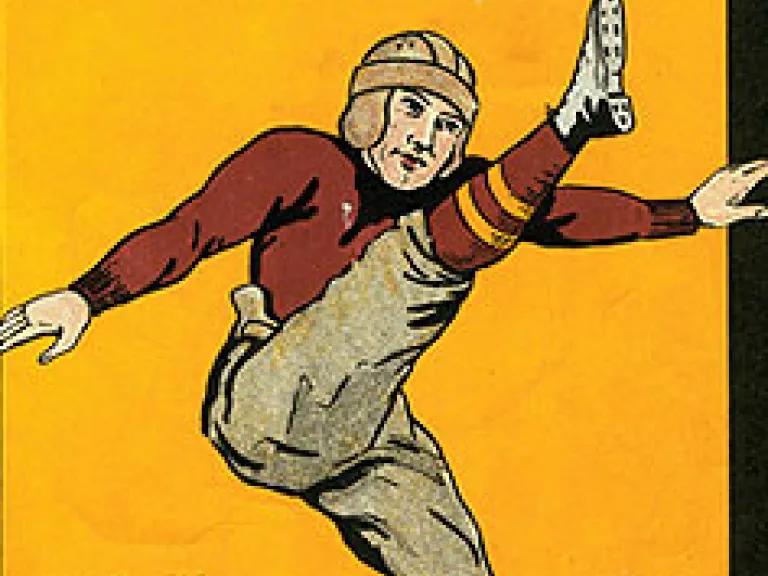 Learn more about Virginians' long-standing love affair with football.
Article
Confederate Love Poems
Image
The most prominent Civil War poetry is poetry of the battlefield.
Article
Connecticut sculpture
Image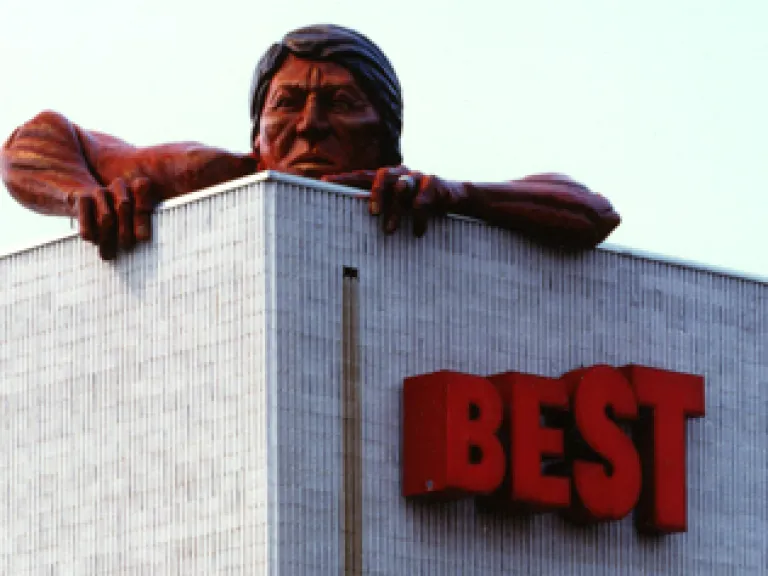 Records of the Best Products Company provide interesting insights into the history of this iconic sculpture.
Article
Flooded with Watercolors
Image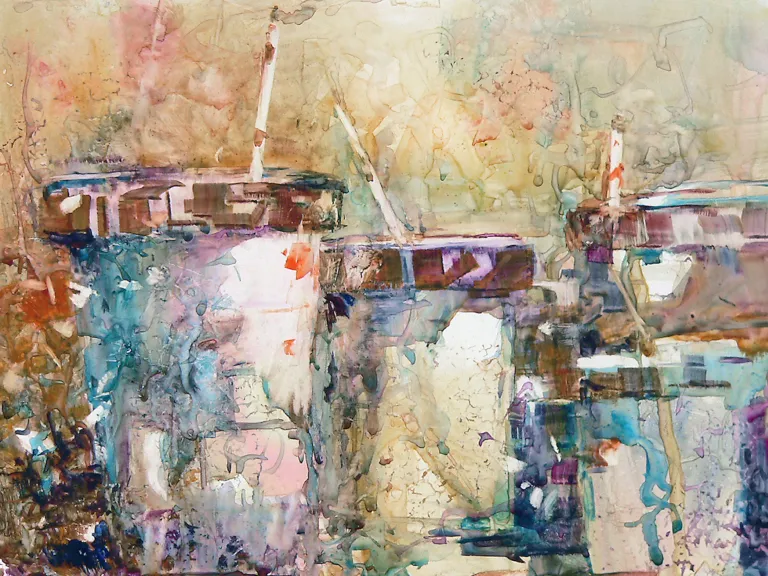 You can find many fine examples of watercolor paintings rendered on paper, manuscripts, maps, and miniatures in the...
Article
For the Love of Beauty: The Collections of Lora and Claiborne Robins
Image
Explore nineteenth-century Hudson River School landscape paintings and colonial furniture collected by philanthropists...
Article
Fore-edge Painting
Image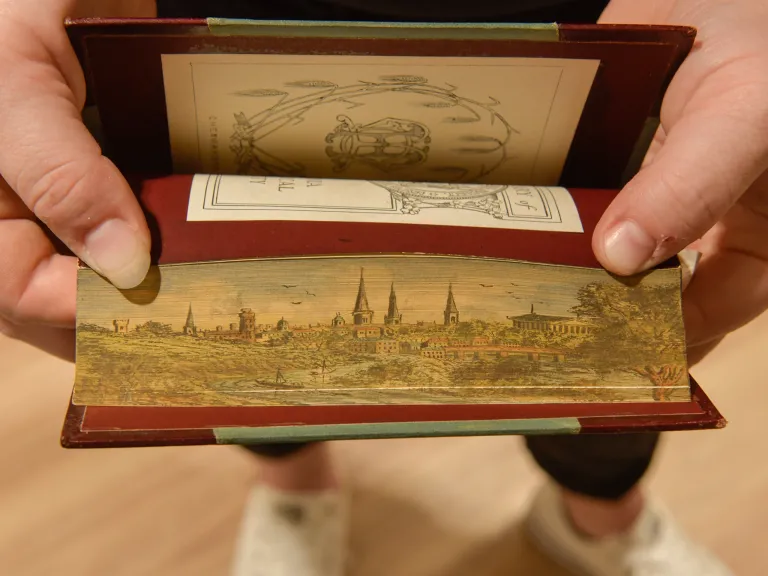 Rarely are books prized as objects of art; often the content of the text, or the plates accompanying the text, are...
Image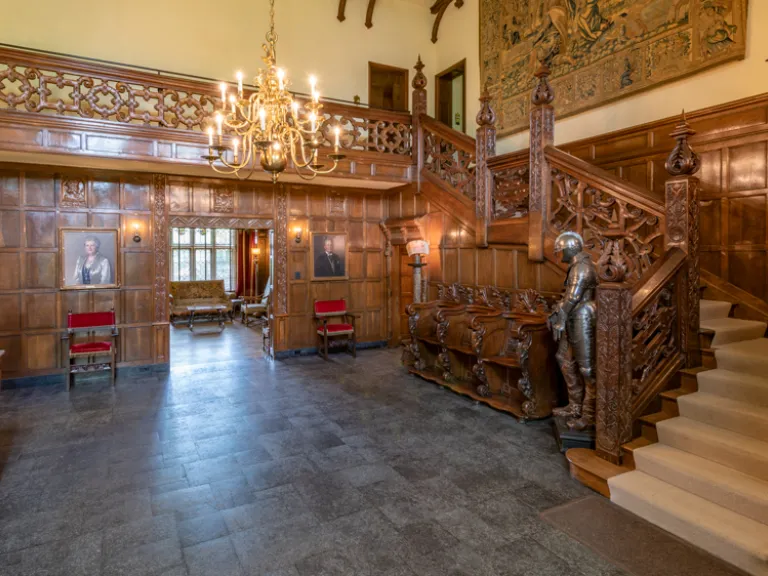 Learn more about Great Hall, Sulgrave Bedroom, Withdrawing Room, Dining Room, and Library at the historic Tudor-style...
Article
Indian Tribes of North America
Image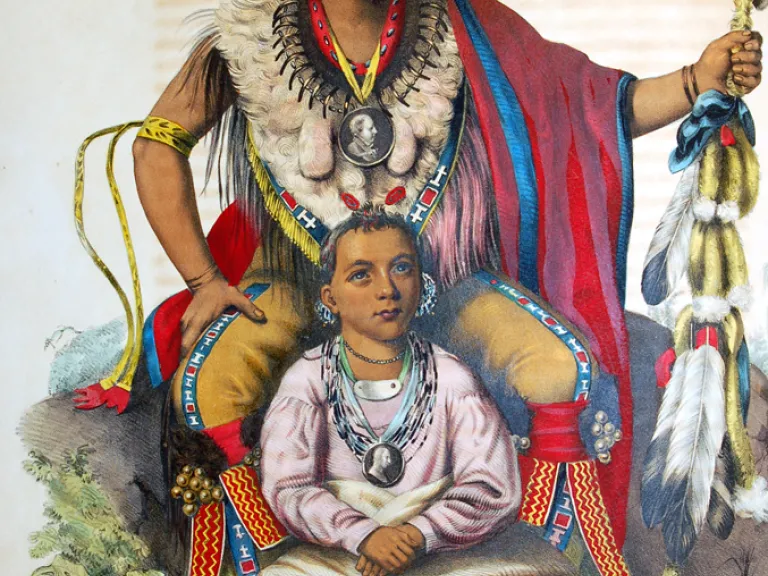 In the museum's rare book collection, a remarkable compilation of images exists in History of the Indian Tribes of North...
Article
John Carter of Mars
Image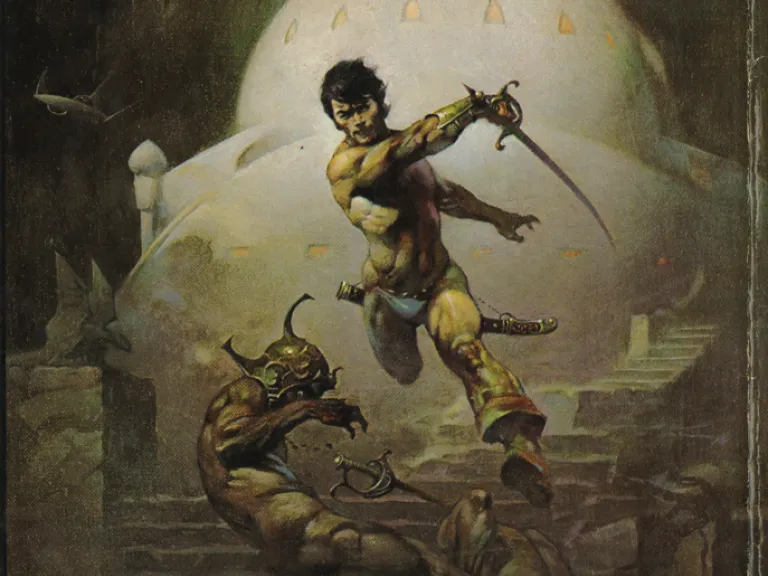 Edgar Rice Burroughs (1875–1950), best known as the creator of the Tarzan books, also wrote a popular science fiction...
Article
Joy to the World: The Christmas Story by Visionary Painter Linda Bruton
Image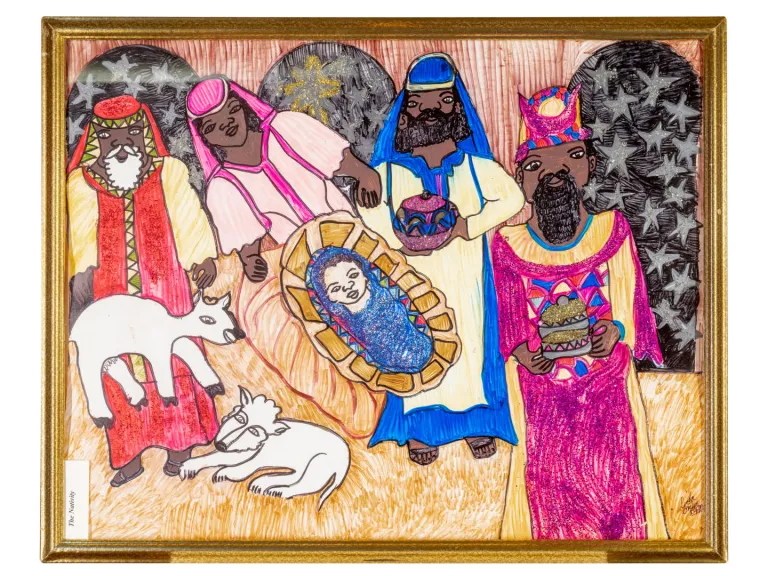 The depiction of events prior to, during, and following the birth of Christ has been a favorite topic among Western...
Image
Correspondence between individuals plays an important role in our understanding not only of how people communicated in...
Image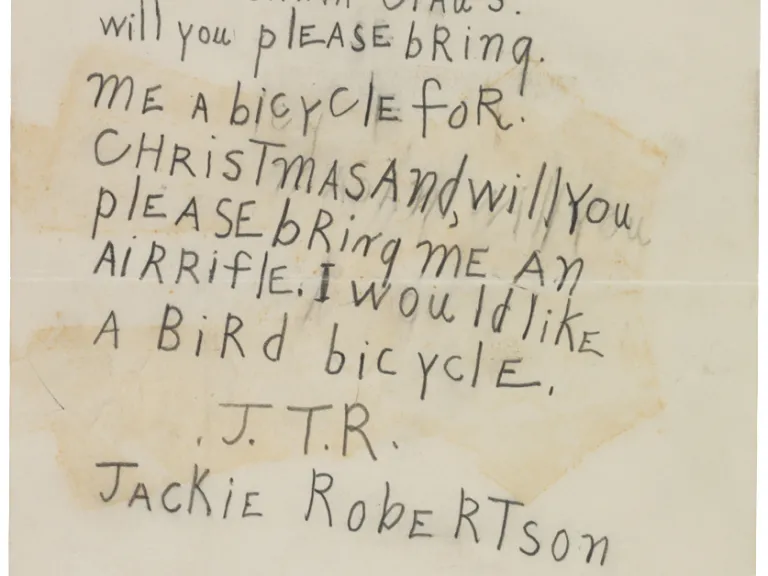 Take a closer look at letters to Santa in the VMHC's collections.
Article
Life Portrait of Pocahontas
Image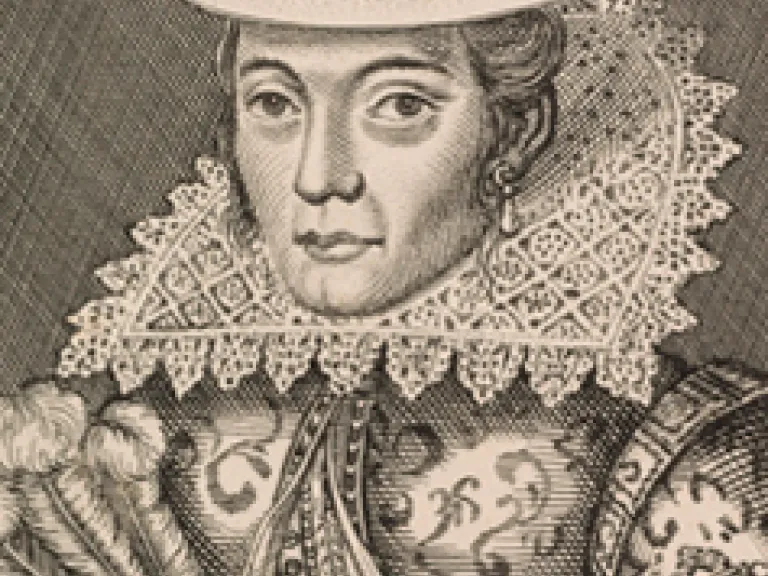 The only life portrait of Pocahontas (1595–1617) and the only credible image of her, was engraved by Simon Van de Passe...