The search results below contain listings from our website. To search our library and museum collections catalogs, please visit the Collections page.
Article
A Beardless Boy of Seventeen Years
Image
Even before Aristophanes wrote of Lysistrata's plan to end the Peloponnesian War (431–404 BCE) by convincing the women...
Article
A Post-WWII Mother's Day Card
Image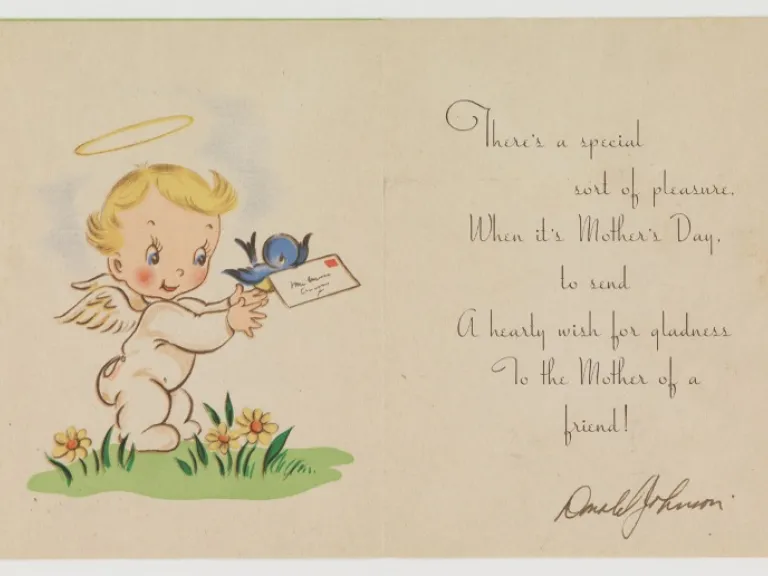 On June 25, 1944, from an Army Air Force base in Cerignola, Italy, 2d Lt. Harold Leazer penned a letter to his mother in...
Article
A Spoon That Got Around...
Image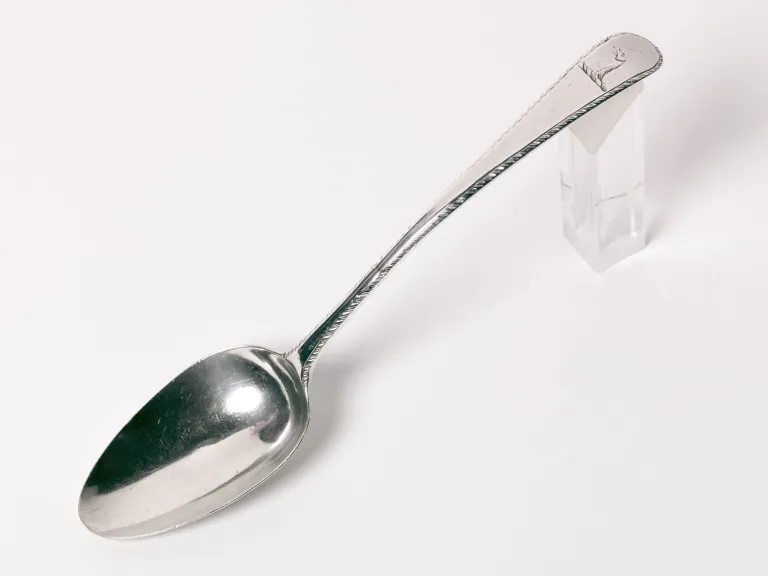 This silver serving spoon, labeled as "A Spoon That Got Around," was on view in The Story of Virginia exhibition in the...
Article
Advice and Etiquette Books
Image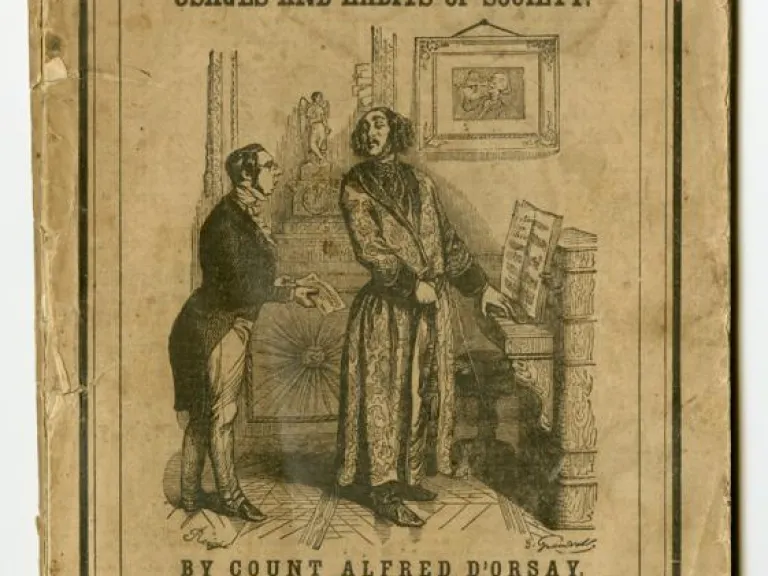 Studying etiquette books offers researchers a glimpse of how people interacted and how they adapted to their changing...
Article
Alexander & Virginia Weddell: A Love Story
Image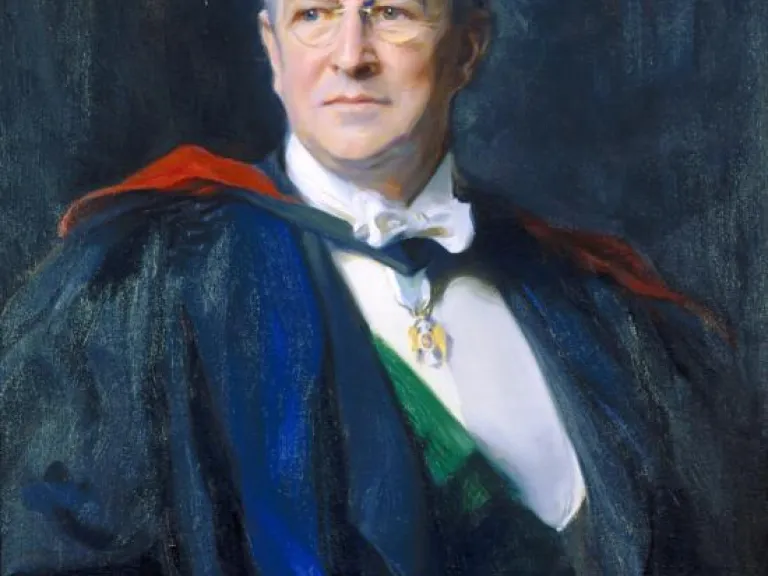 Many years ago, a love story was ignited between the future residents of Virginia House, Alexander and Virginia Weddell.
Article
Birthday Songs for George Washington
Image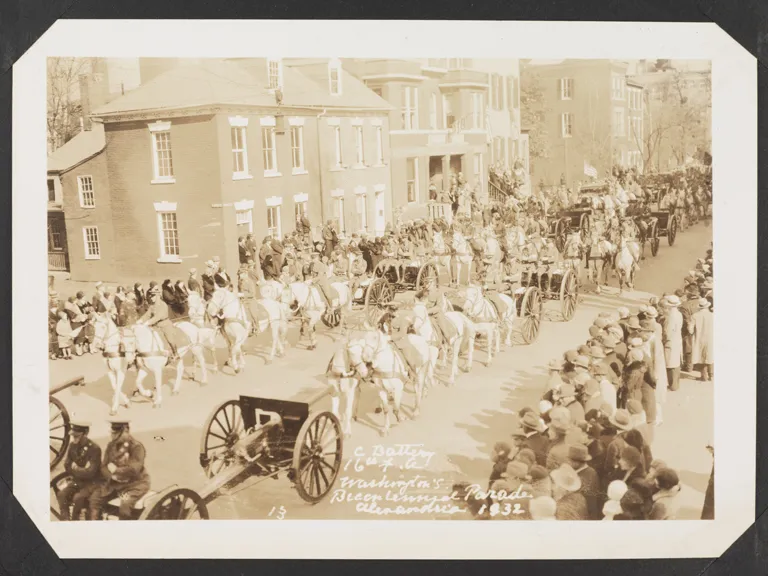 Though you might not expect it, 1932 was a big year for George Washington. It marked the 200th anniversary of Washington...
Article
Children's Manuscripts
Image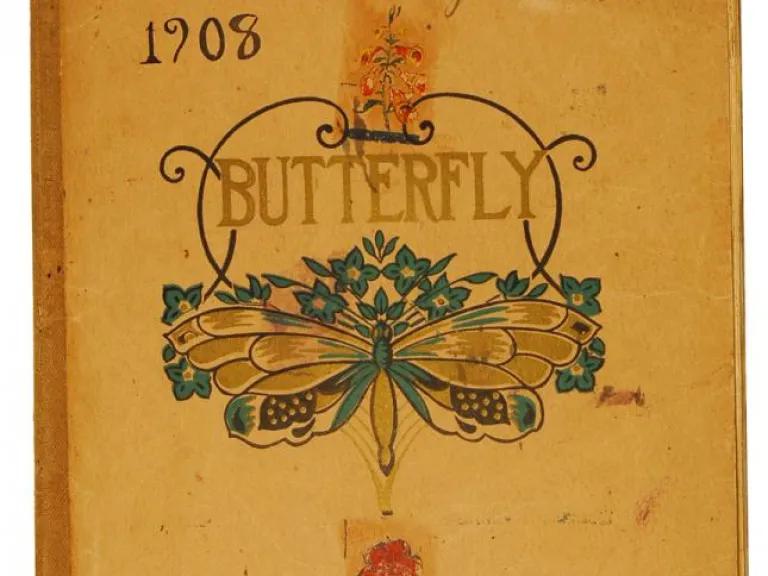 Prominent Virginians are well represented in the many manuscripts housed at the VMHC. However, documents by individuals...
Article
Clarise Sears Ramsey
Image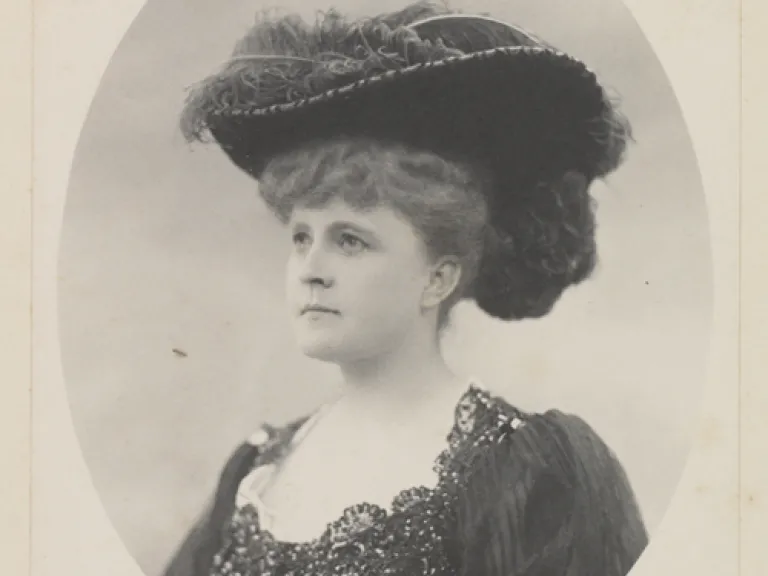 Charlotte Clarise Sears Risley Harrold Ramsey (1867–1922), whose parents were Joseph Henry Risley and Mary Elizabeth...
Article
Colonial Cookbooks
Image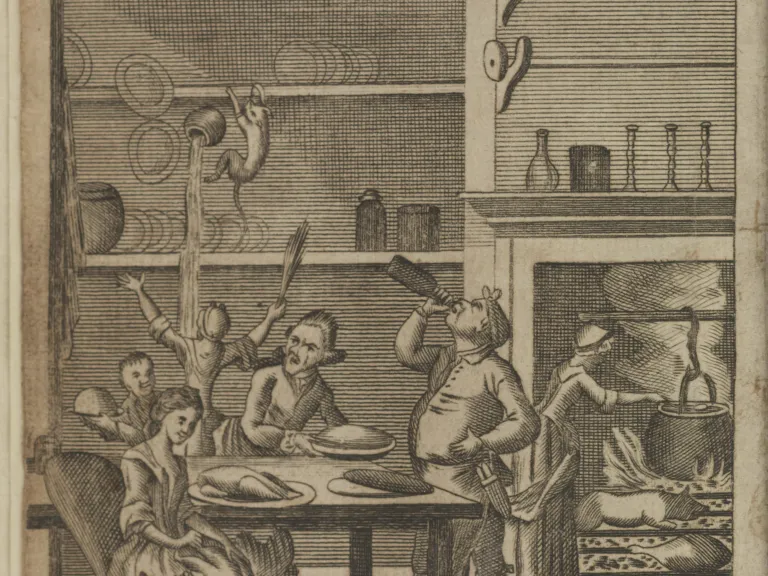 Food and dining were integral to social life in the eighteenth century, particularly among the upper class. The gentry...
Image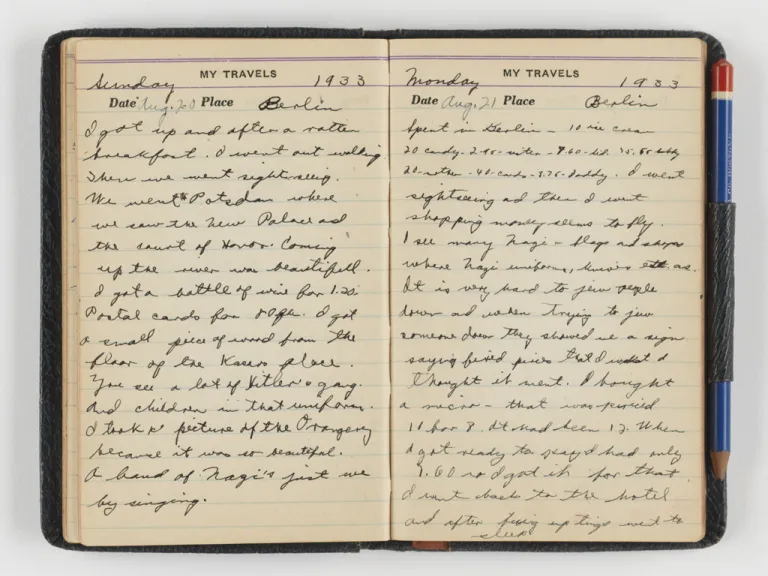 Do you remember the first time you swam in the ocean? What about the first movie you watched? Moments like those and...
Article
Diary of William Gwathmey, 1859
Image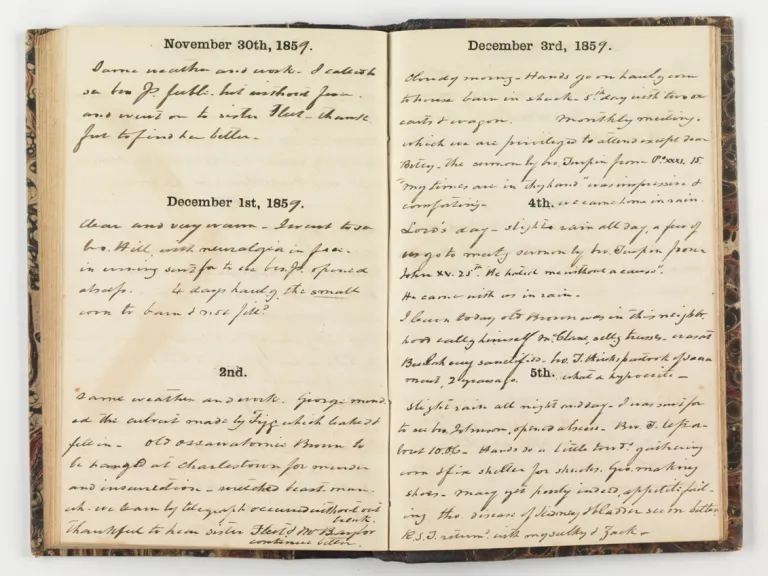 On October 16, 1859, John Brown led eighteen followers in a raid on the federal arsenal and armory at Harpers Ferry...
Article
Ellen Glasgow's Broken Heart
Image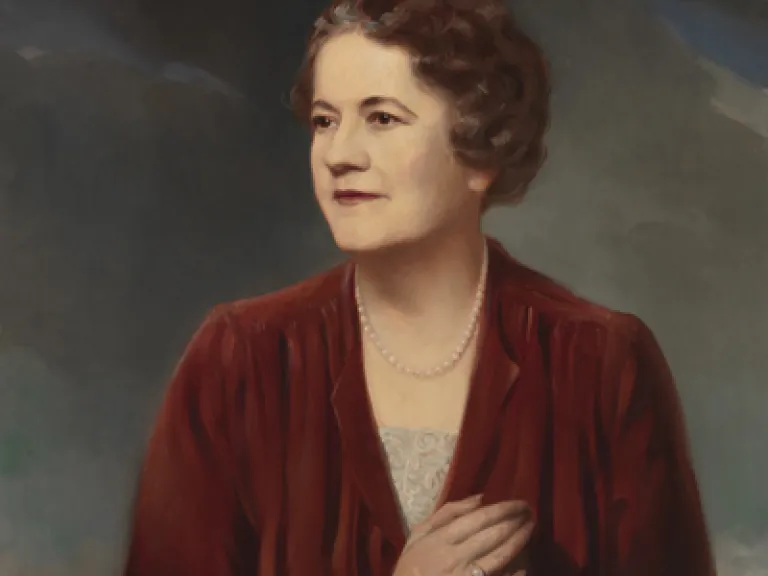 Valentine's Day cards and the celebrations around the holiday began to escalate during the early twentieth century.
Article
Fore-edge Painting
Image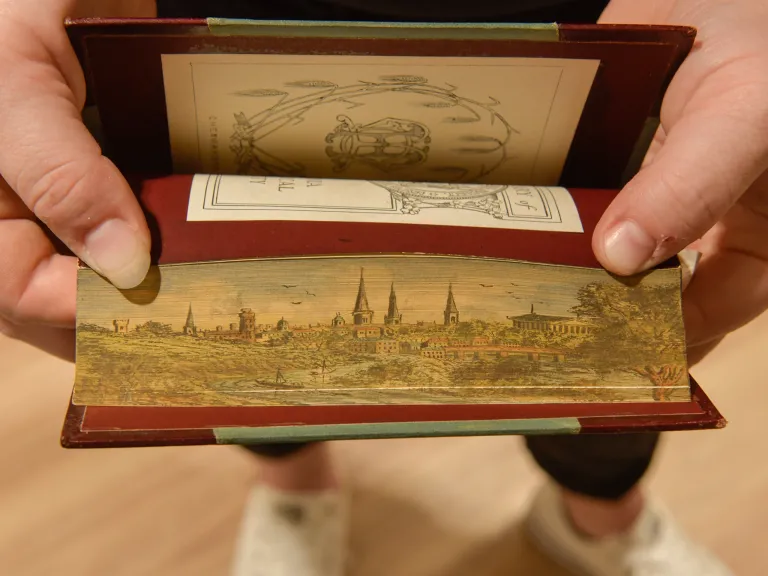 Rarely are books prized as objects of art; often the content of the text, or the plates accompanying the text, are...
Image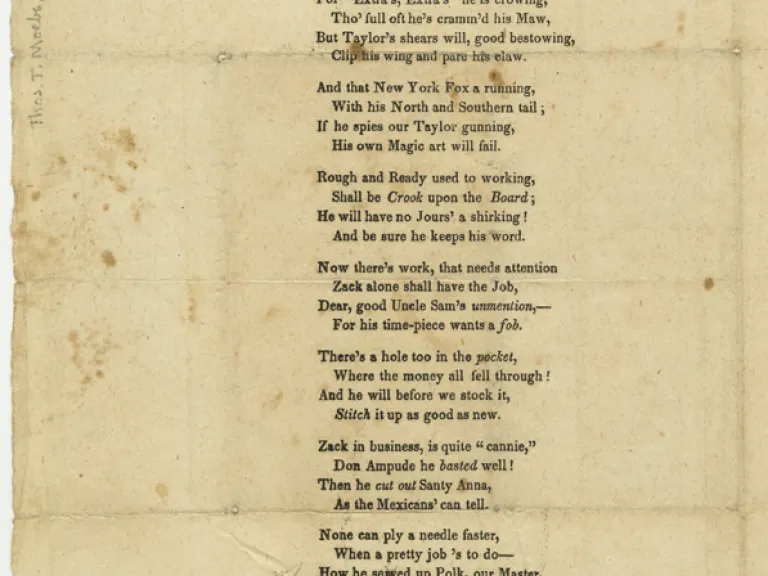 The VMHC has several glee club items in its collection. The earliest item, an 1848 broadside entitled "Rally Whigs"...
Image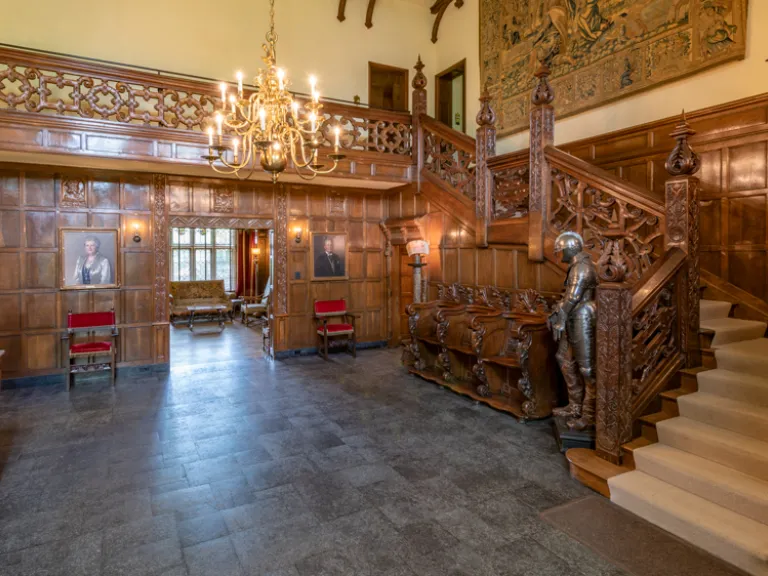 Learn more about Great Hall, Sulgrave Bedroom, Withdrawing Room, Dining Room, and Library at the historic Tudor-style...
Article
James Jones Archive (1870s-1960s)
Image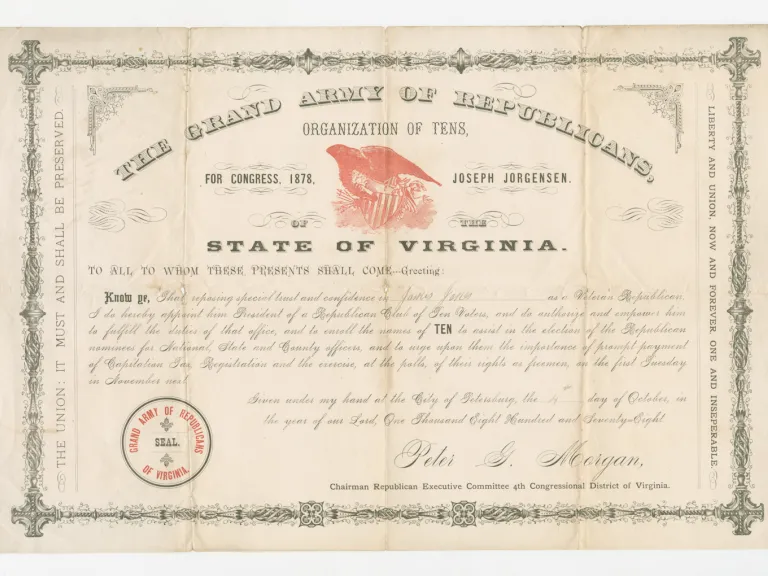 With a coat of faded red paint and a crude hand-forged hasp to secure its lid, the simple pine chest – once used to...
Image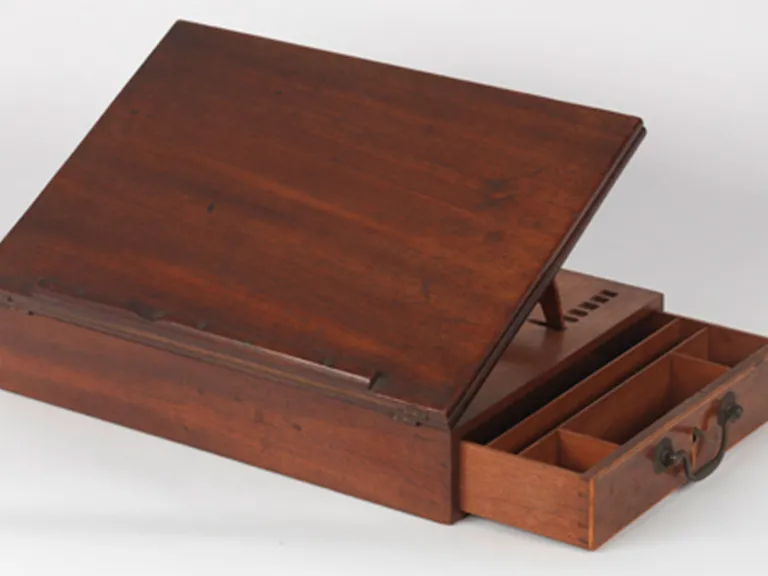 There are many reproductions of the desk on which Thomas Jefferson wrote the Declaration of Independence. Some have even...
Image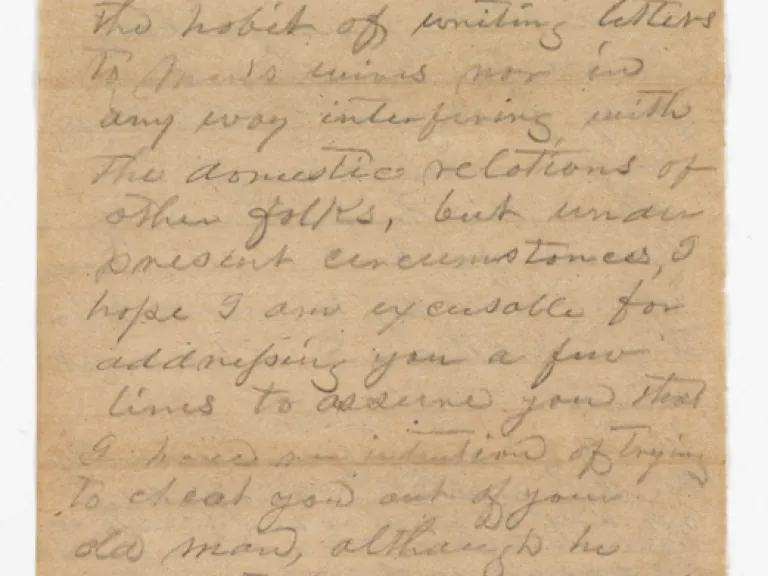 Though it has torn many asunder, war has also brought people together.
Article
Murals Inspired by the Story of Virginia
Image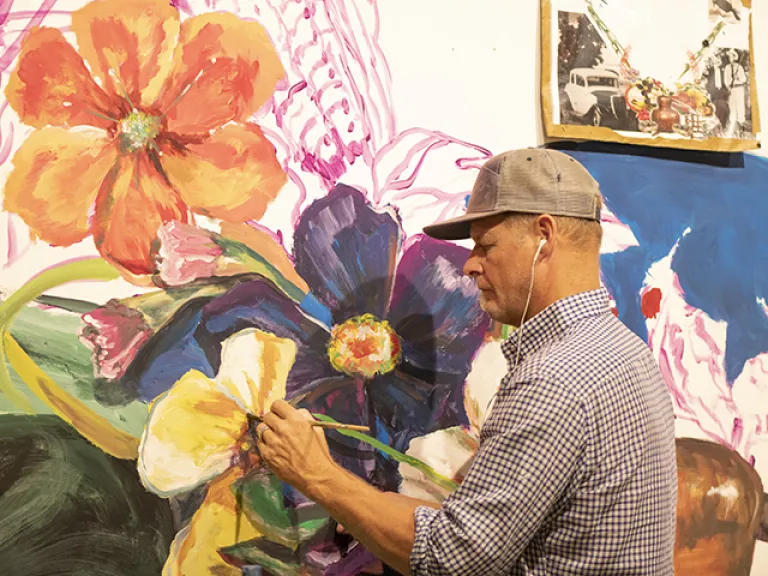 Richmond is now home to more than 100 outdoor murals, and this popular form of artwork reflects the city's modernity and...
Image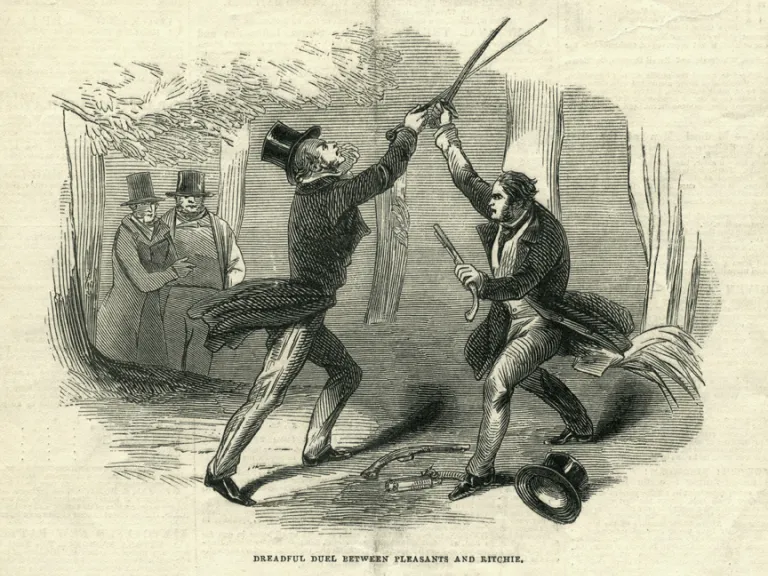 In the United States and elsewhere, traditional and patriarchal conceptions of honor prescribed that men could respond...