The search results below contain listings from our website. To search our library and museum collections catalogs, please visit the Collections page.
Article
A Beardless Boy of Seventeen Years
Image
Even before Aristophanes wrote of Lysistrata's plan to end the Peloponnesian War (431–404 BCE) by convincing the women...
Article
A Post-WWII Mother's Day Card
Image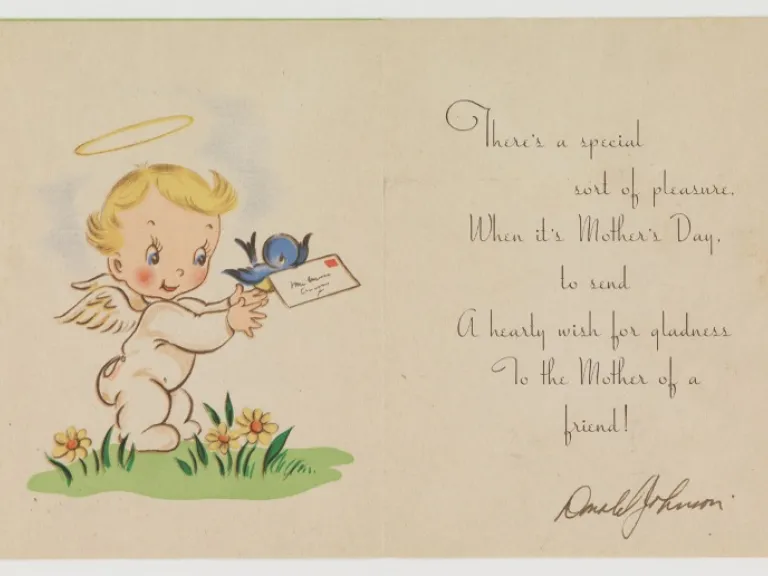 On June 25, 1944, from an Army Air Force base in Cerignola, Italy, 2d Lt. Harold Leazer penned a letter to his mother in...
Article
Arming the Commonwealth
Image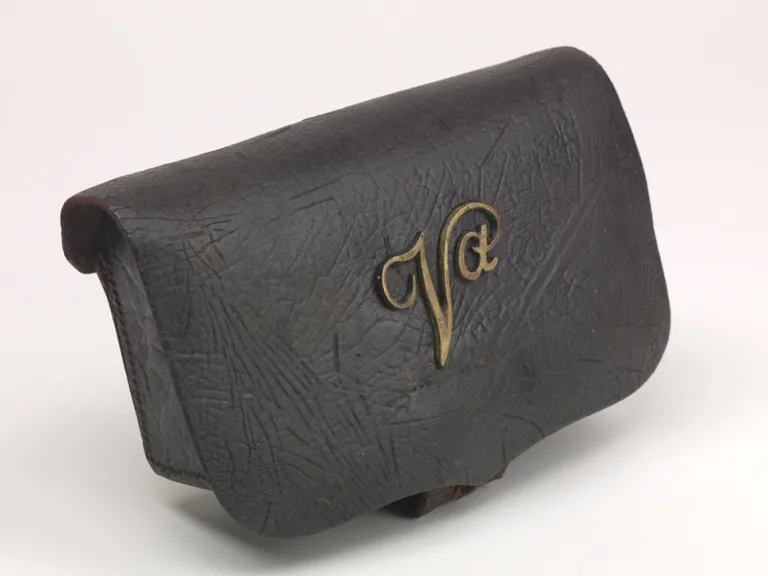 From providing protection from enemy combatants to finding dinner for a family, weapons have played a significant role...
Article
Camp Greble: A Union encampment near Norfolk, Virginia
Image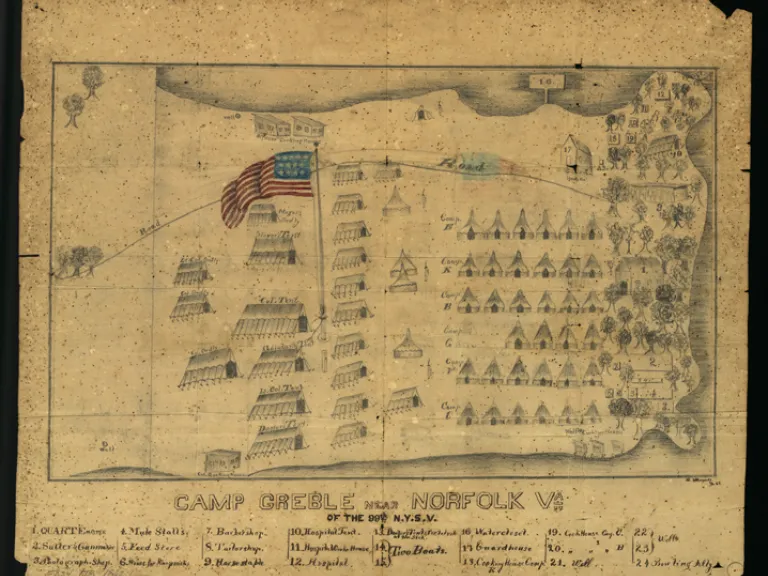 This poignant, detailed plan was drafted in February 1862 by Private Frank Maynicke of the 99th New York State...
Article
Carving Out Space in the Military: WAVES
Image
World War II opened new opportunities for women in the military and on the home front, though it was not the first war...
Image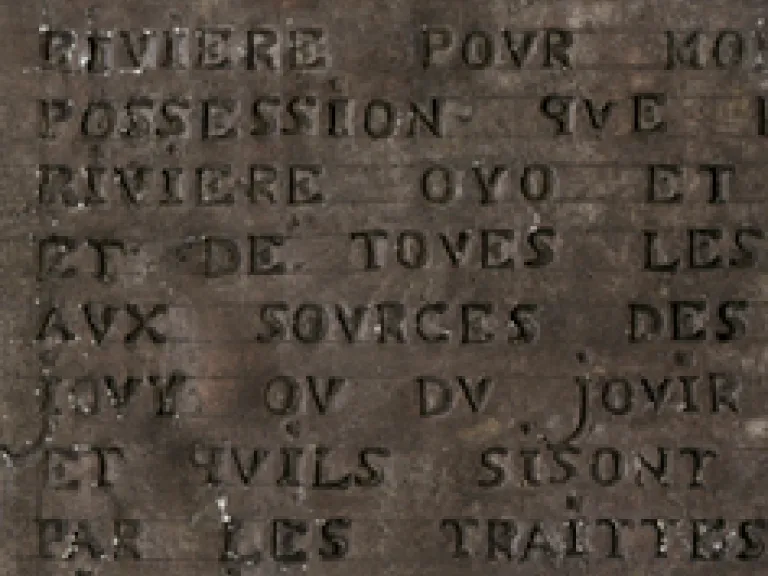 One of the most important artifacts to survive from Virginia's colonial period, this lead plaque was placed at the...
Article
Christmas in the Trenches
Image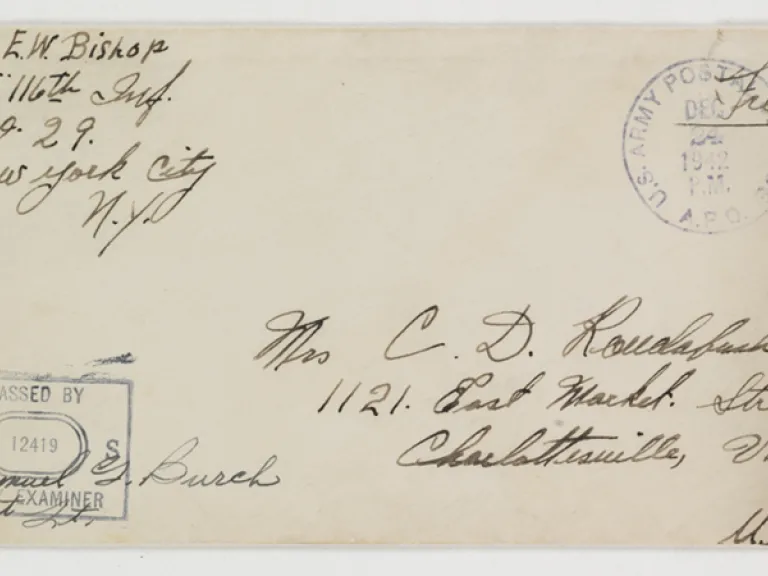 Read excerpts from soldiers' letters home about their Christmas meals while stationed away from home.
Article
Clemenceau Givings Scrapbook (c. 1944)
Image
In 1943, Clemenceau "Clem" Givings became the first Richmonder to earn his wings as a Tuskegee Airman, the popular name...
Article
Diary of William Gwathmey, 1859
Image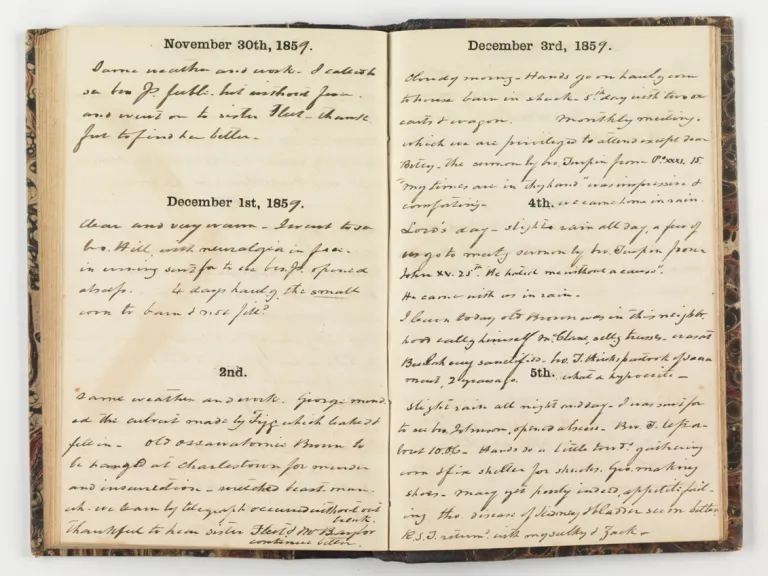 On October 16, 1859, John Brown led eighteen followers in a raid on the federal arsenal and armory at Harpers Ferry...
Article
Founding Frenemies: Hamilton and The Virginians
Image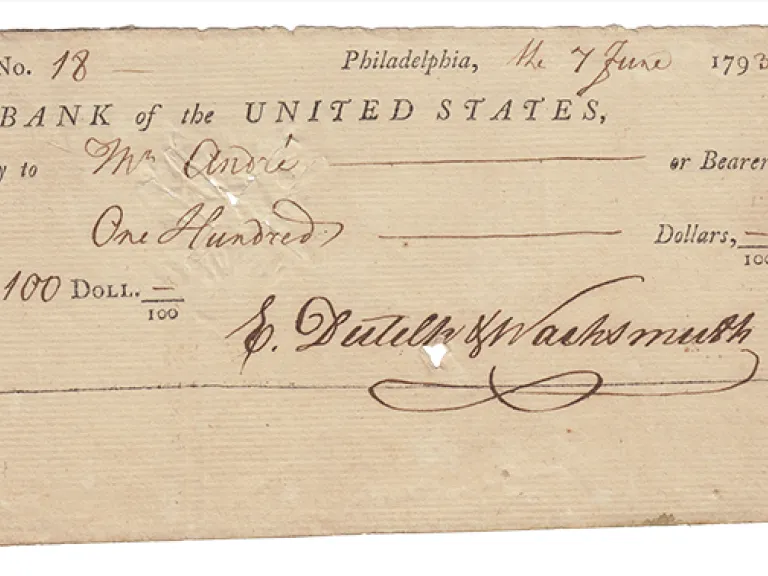 This exhibition examined how critically important relationships between Alexander Hamilton and three Virginians shaped...
Article
George Washington
Image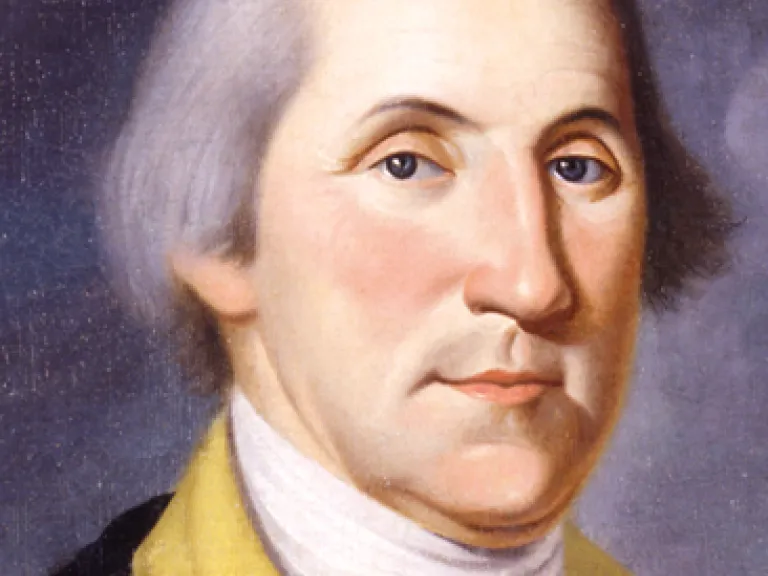 This depiction of George Washington (1732–1799) as commander of the Continental army was painted in the 1790s by Charles...
Image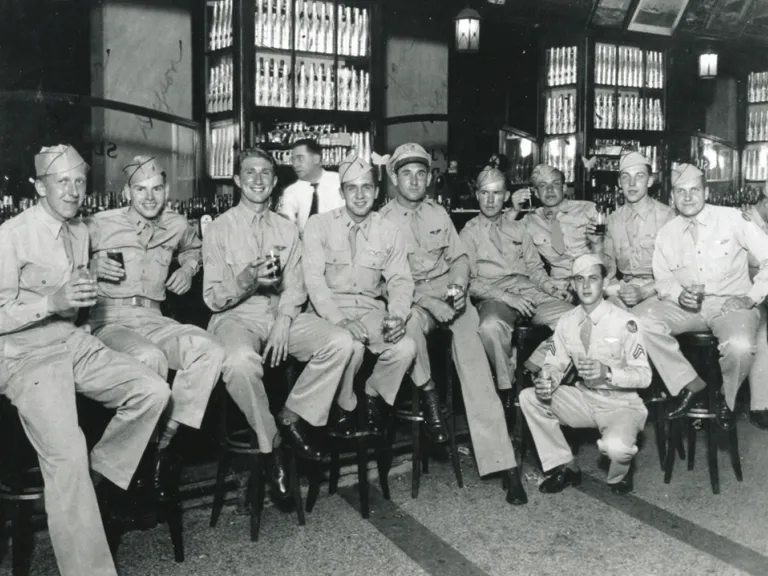 On June 26, 1944, 2d Lt. Harold Leazer took the controls of his B-24 Liberator as it lifted off from its base in...
Article
How Did Civilians Suffer?
Image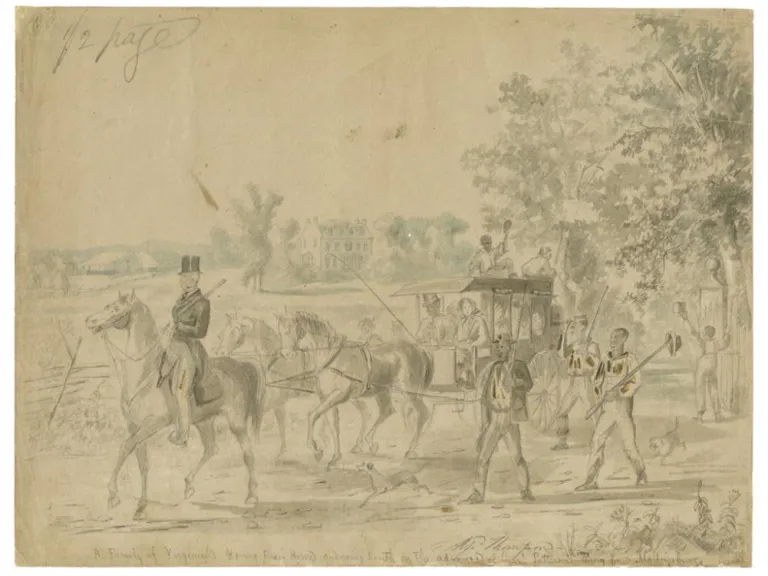 White women and children were left to fend for themselves, and many became widows and orphans when one in five...
Article
Jacob L. "JL" Morewitz
Image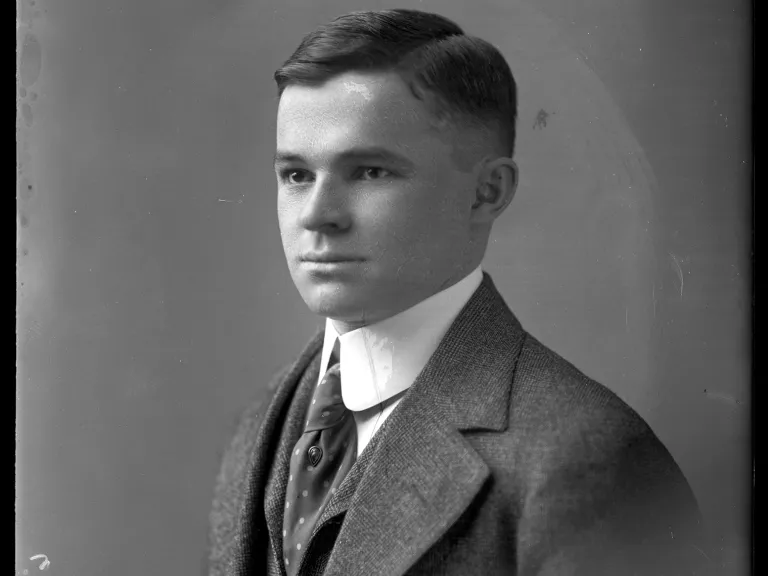 Jacob L. "JL" Morewitz was born in Baltimore, Maryland, in 1896 but raised in Norfolk, Virginia. In 1916, at the age of...
Image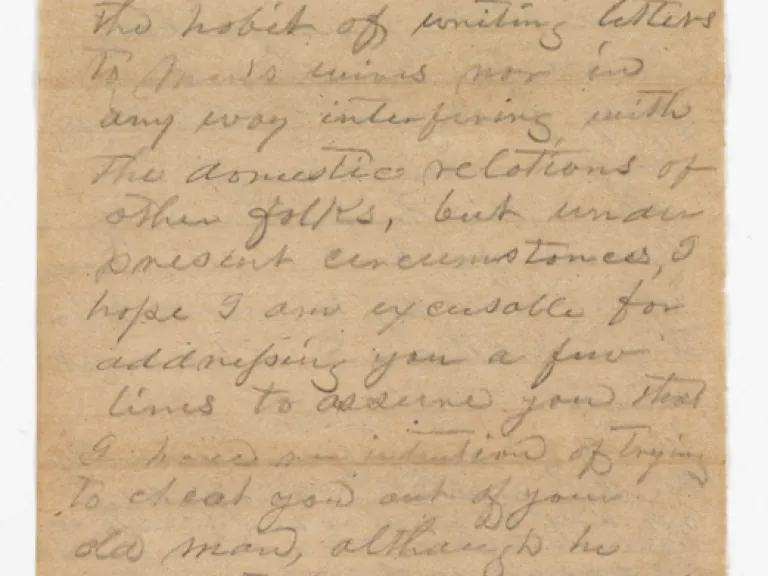 Though it has torn many asunder, war has also brought people together.
Article
Men of Color To Arms?
Image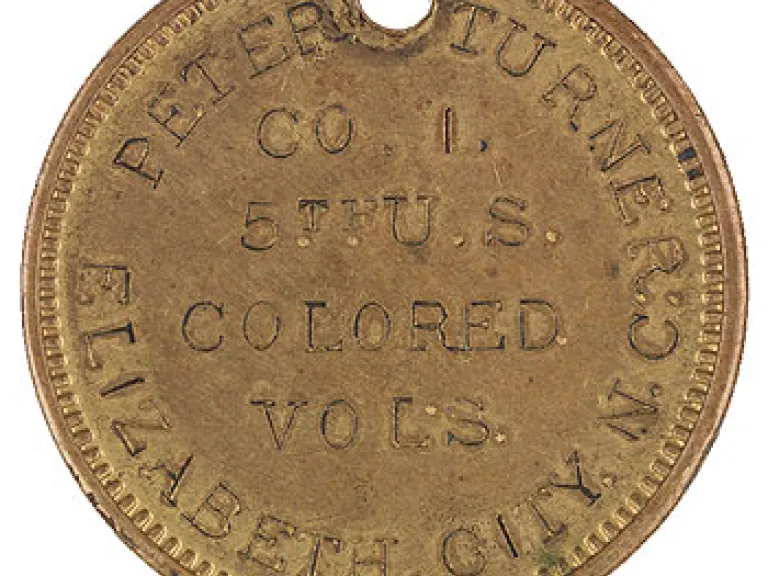 When the war began, many black Americans—North and South—volunteered to serve as soldiers. United by a belief in black...
Article
Mexican-American War: 175 Years Later
Image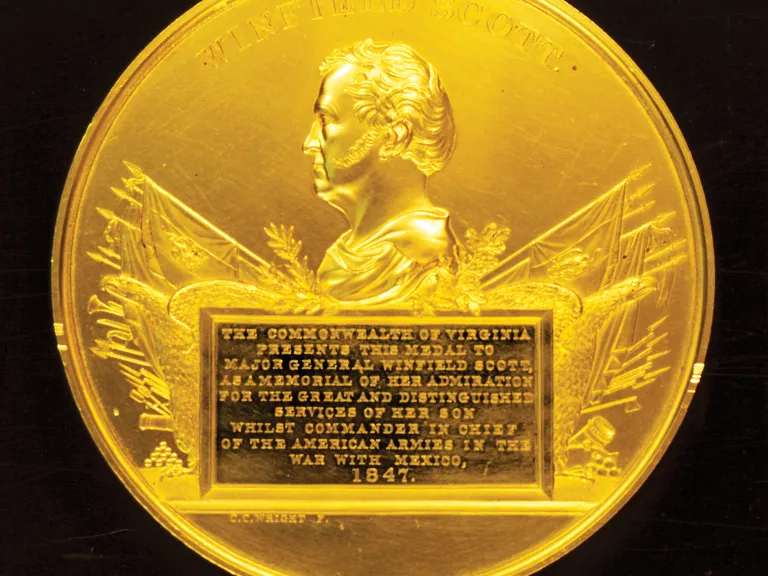 Of the five Americans who were most involved in the War with Mexico, four were Virginians. They were politicians and...
Article
Mosher's Memoir: WWI from a Virginia Soldier's Point of View
Image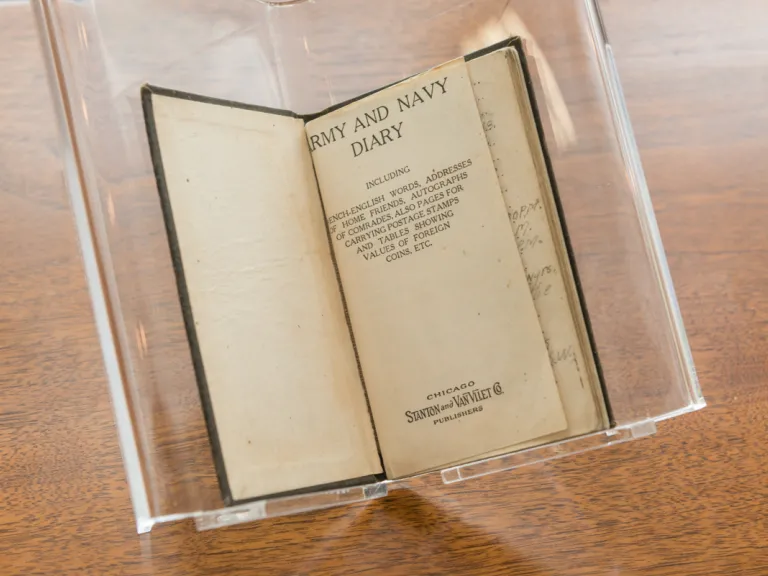 Take an inside look at the experiences of Hugh E. Mosher of Roanoke, Virginia as he writes about his life as a soldier...
Article
Murals Inspired by the Story of Virginia
Image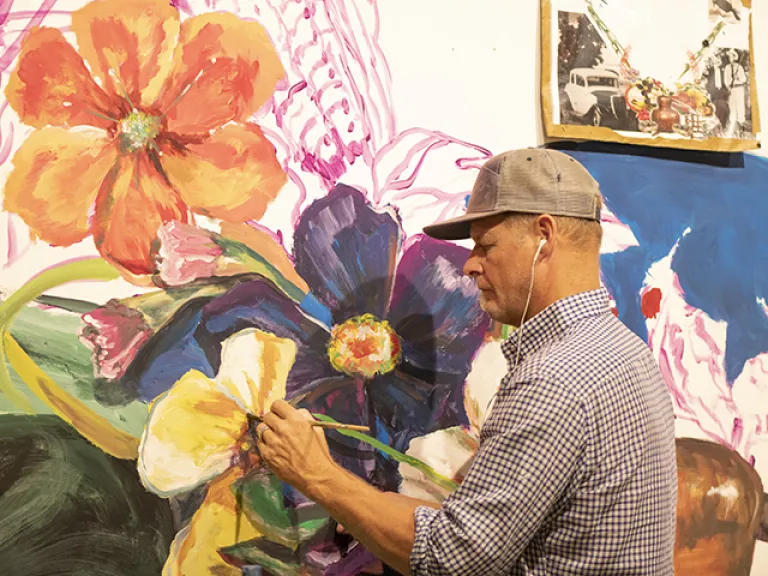 Richmond is now home to more than 100 outdoor murals, and this popular form of artwork reflects the city's modernity and...
Article
Offense or Defense?
Image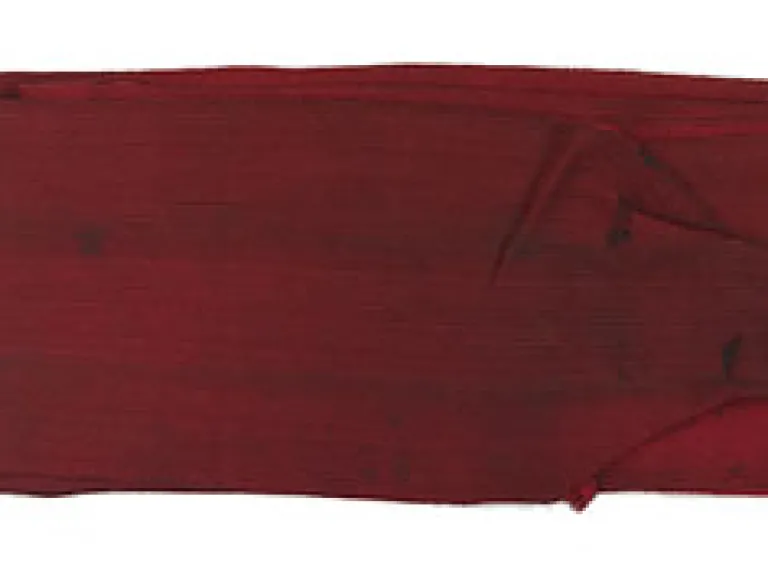 To win the war, United States troops needed to invade and control an unfriendly South and subdue Confederate armies.