The search results below contain listings from our website. To search our library and museum collections catalogs, please visit the Collections page.
Article
Abolitionist Pitcher
Image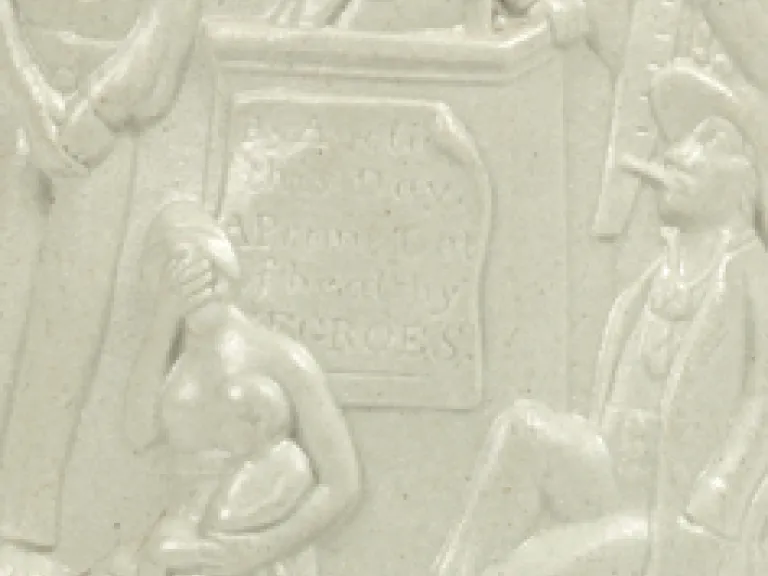 Learn about how this pitcher based on Uncle Tom's Cabin was used as propoganda in the mid-1800s.
Article
Arthur Ashe Jr.'s Family Tree: Tracing the Blackwell Family to 1735
Image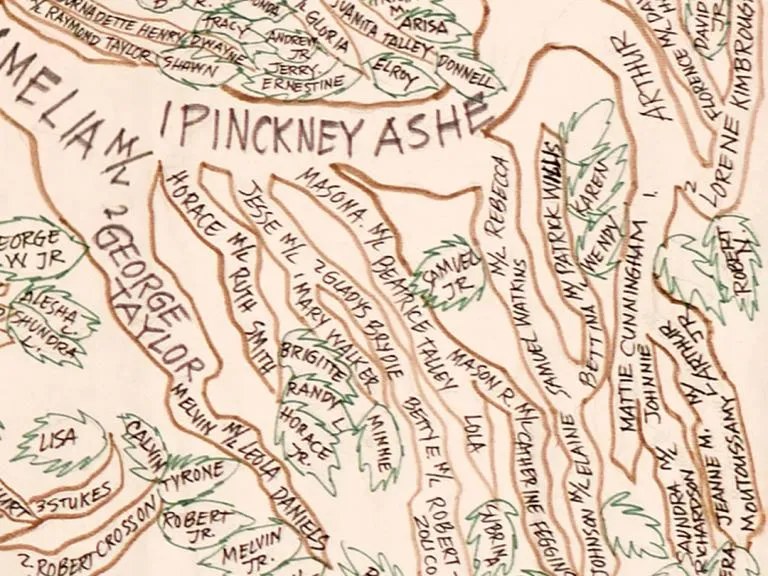 See a rare family tree, drawn by hand on canvas, tracing Arthur Ashe, Jr.'s family.
Article
Clarise Sears Ramsey
Image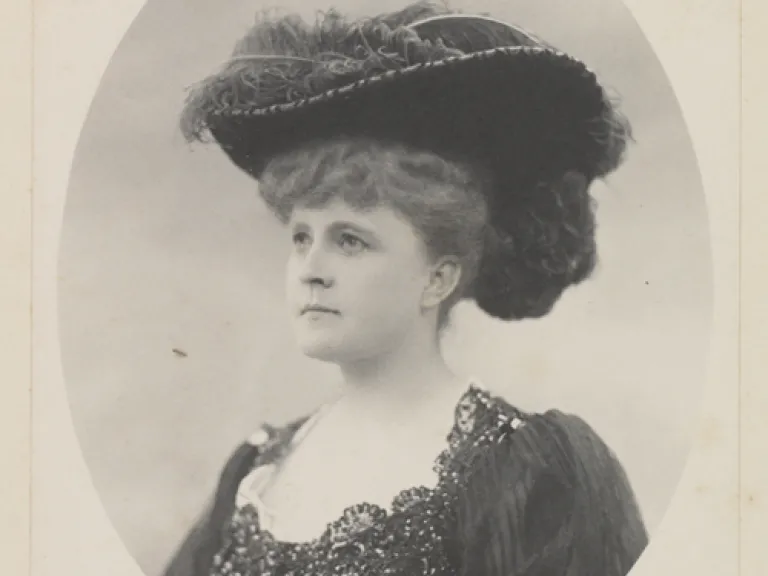 Charlotte Clarise Sears Risley Harrold Ramsey (1867–1922), whose parents were Joseph Henry Risley and Mary Elizabeth...
Media
Death and Rebirth in a Southern City: Richmond's Historic Cemeteries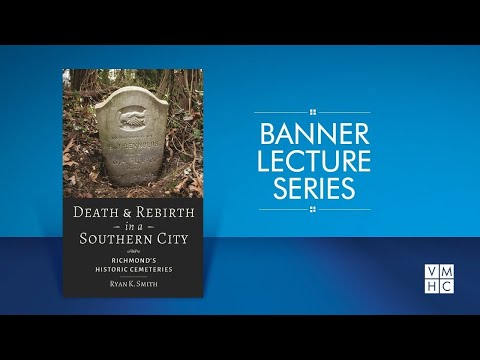 On April 8, 2021, Ryan K. Smith presented an exploration of the history and recovery of the burial grounds of Richmond, Virginia, through the lens of...
Article Set - Intro
Early Images of Virginia Indians: The William W. Cole Collection
Image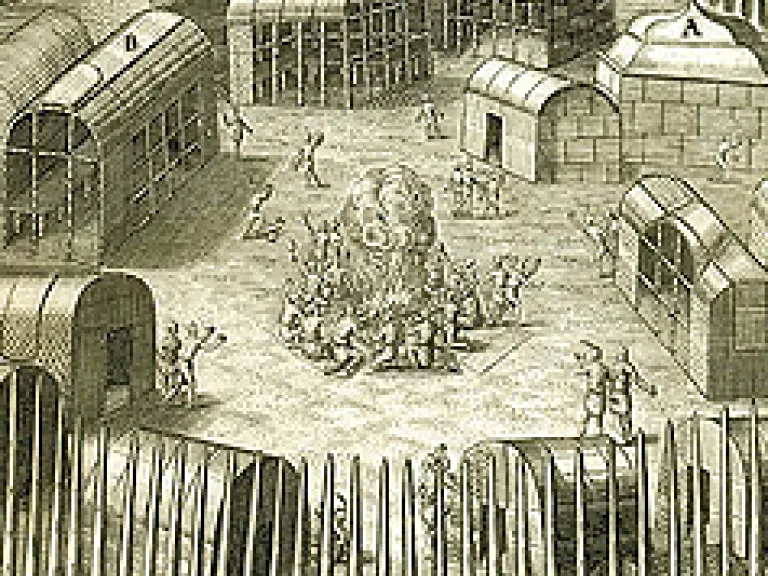 Explore engravings and illustration of early Virginia Indians.
Image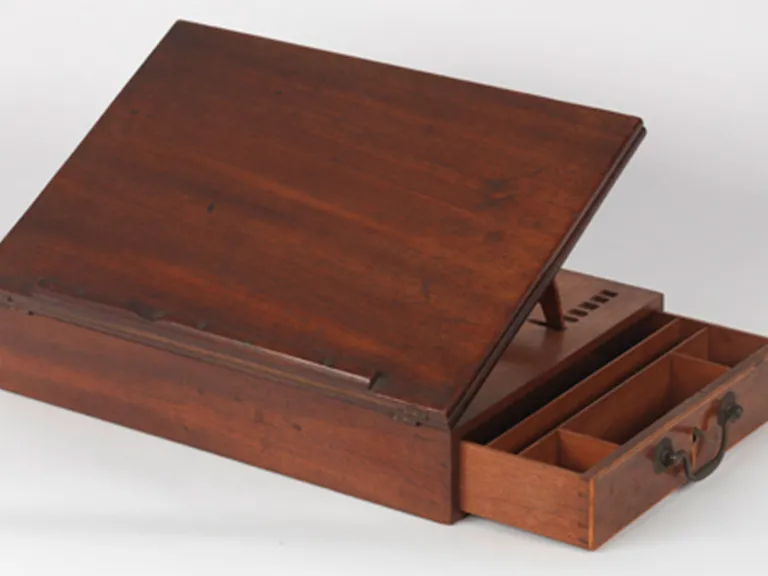 There are many reproductions of the desk on which Thomas Jefferson wrote the Declaration of Independence. Some have even...
Article
Murals Inspired by the Story of Virginia
Image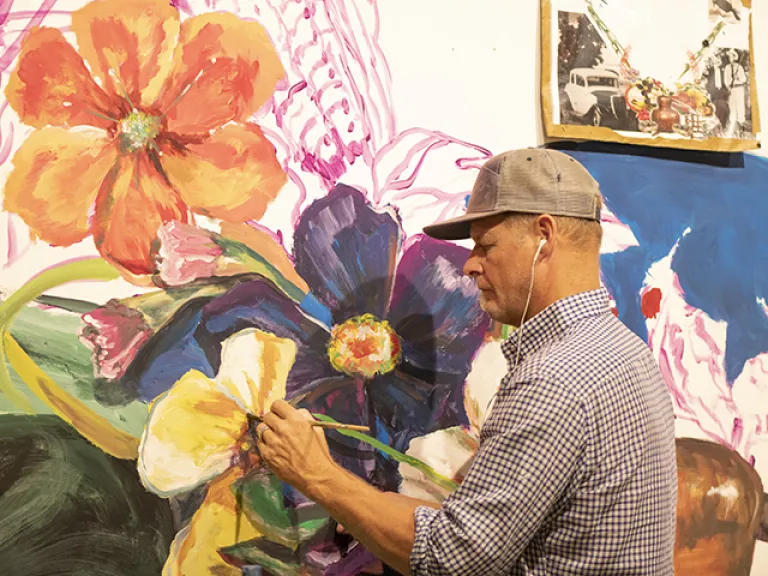 Richmond is now home to more than 100 outdoor murals, and this popular form of artwork reflects the city's modernity and...
Media
Pocahontas – Religion and Faith  (Pocahontas Symposium: Session 2)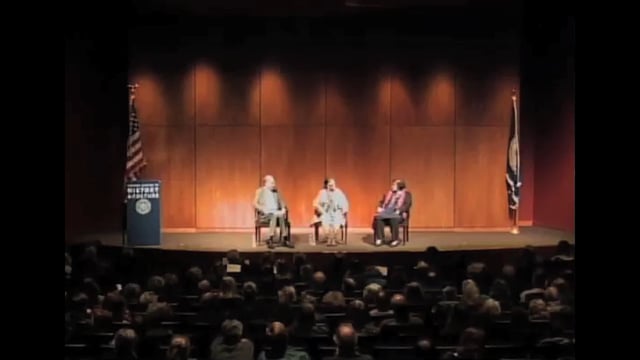 Few figures from the American past are better known than the young Powhatan woman who has come down to us as "Pocahontas." Her fame began in her own...
Article
Silver in Virginia
Image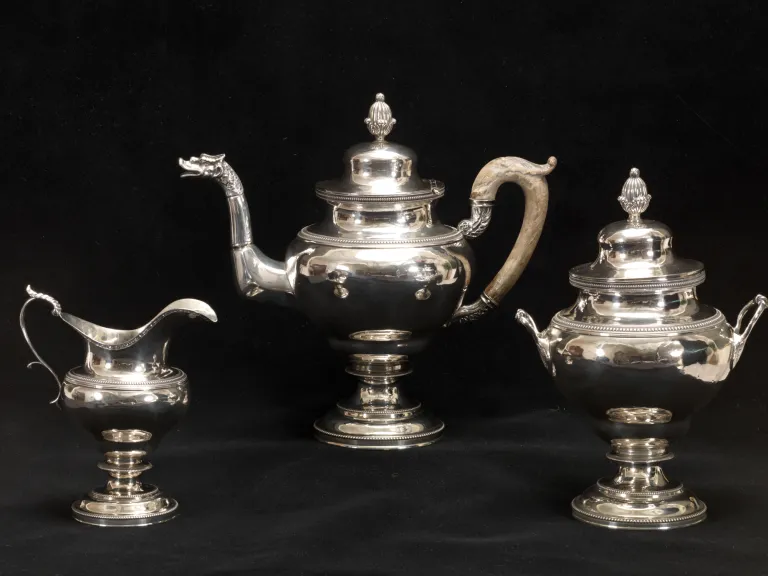 Colonial Virginians acquired much of their important silver from London. After the Revolution, population growth, a...
Time Period Chapter
Slavery
Image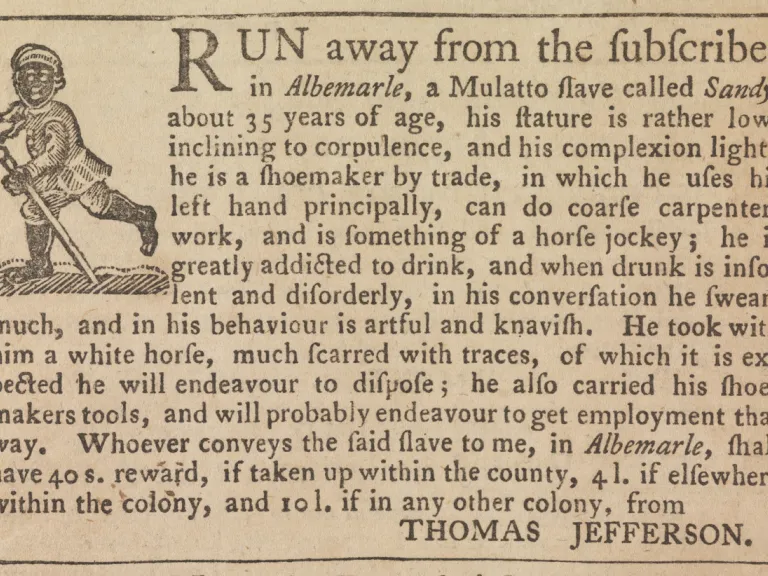 Virginia's 550,000 slaves constituted one third of the state's population in 1860.
Article
The Abduction of Pocahontas
Image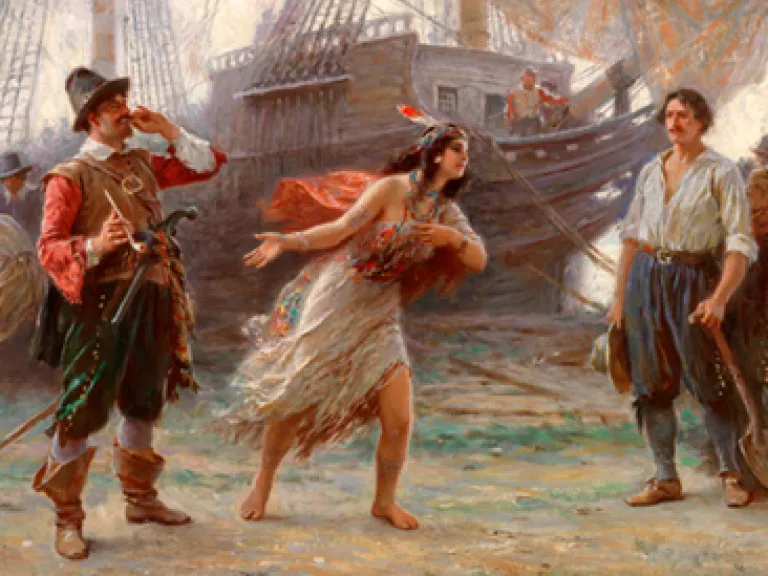 Learn about the abduction of Pocahontas in 1613.
Article Set - Chapter
The House
Virginia House was completed in 1928, and in 1929 it was presented to VHS.
Media
The Material World of Eyre Hall: Four Centuries of Chesapeake History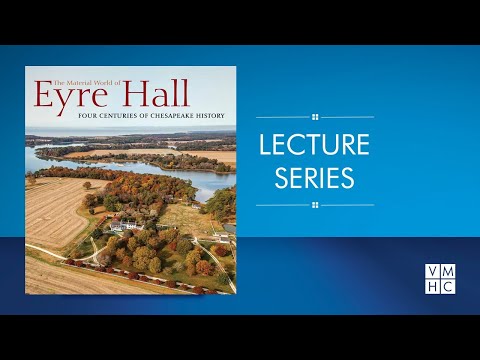 On March 24, 2022, Carl R. Lounsbury delivered a lecture about four centuries of Chesapeake history as revealed through material world of Eyre Hall.
...
Article Set - Chapter
Theodore de Bry's Engravings
In 1590, Theodore de Bry reprinted Thomas Hariot's A briefe and true report of the new found land of Virginia. The text was
Image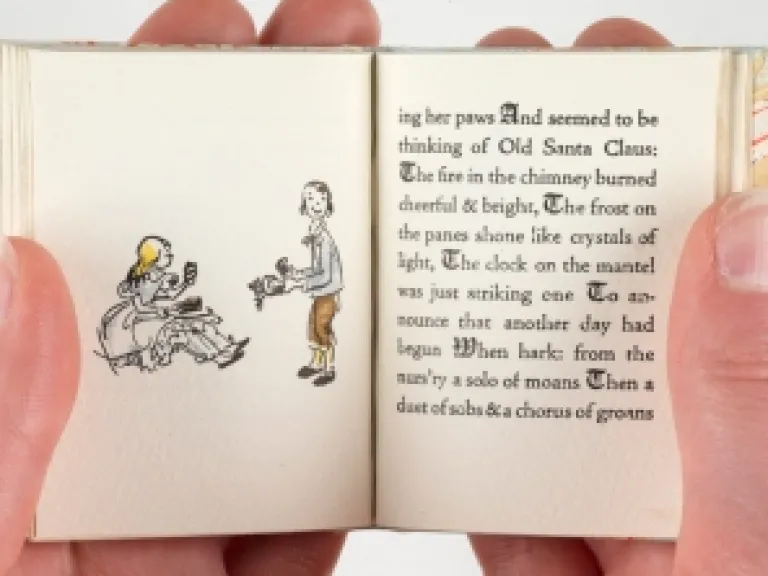 Defined as no more than three inches in height or width, miniature books were first produced with convenience in mind...
Media
War and Pieces: Quilts through America's War Years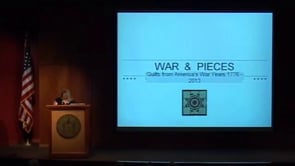 On Thursday, August 22, Neva Hart delivered a banner lecture entitled "War and Pieces: Quilts through America's War Years."
For soldiers in the...