The search results below contain listings from our website. To search our library and museum collections catalogs, please visit the Collections page.
Media
Confessions of a Southern Church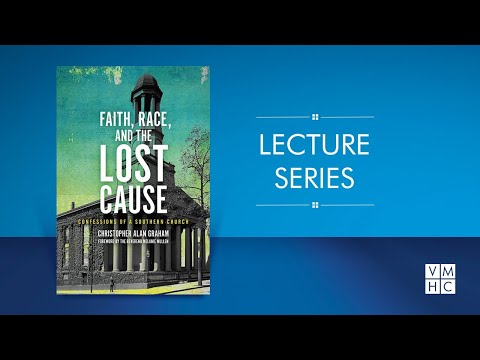 On April 27, 2023, writer Christopher Graham delivered a lecture about his book, Faith, Race, and the Lost Cause: Confessions of a Southern Church.
...
Article Set - Chapter
Copies and Adaptations of de Bry
For more than two centuries, the 1590 engravings of Virginia Indians by de Bry and van Veen were copied for other
Media
Curator Conversation: Bringing it Together: Stories Behind "Our Commonwealth"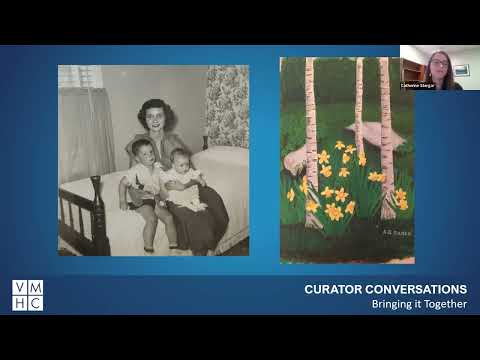 In this series, VMHC curatorial staff bring exclusive member-only programs to you on a variety of interesting topics.  To see upcoming events in this...
Media
Death and Rebirth in a Southern City: Richmond's Historic Cemeteries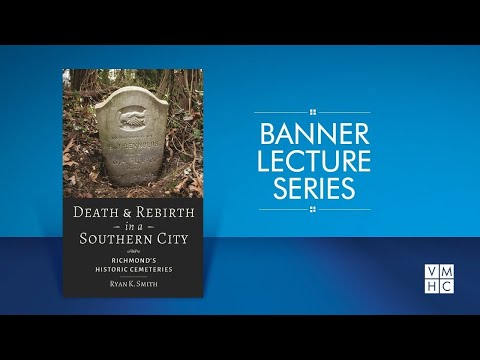 On April 8, 2021, Ryan K. Smith presented an exploration of the history and recovery of the burial grounds of Richmond, Virginia, through the lens of...
Media
Edgar Allan Poe: Lessons for Creative Success from Literature's Greatest Antihero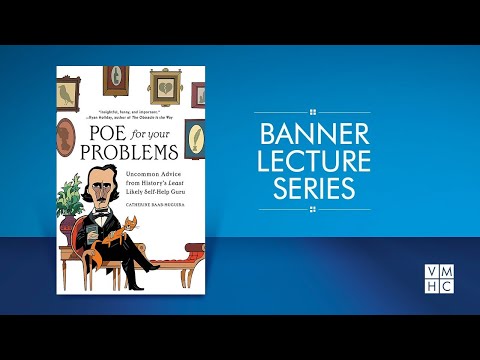 On October 28, 2021, writer Catherine Baab-Muguira presented a lively and informative look at Edgar Allan Poe and how his life can teach us...
Exhibition
Founding Frenemies
Image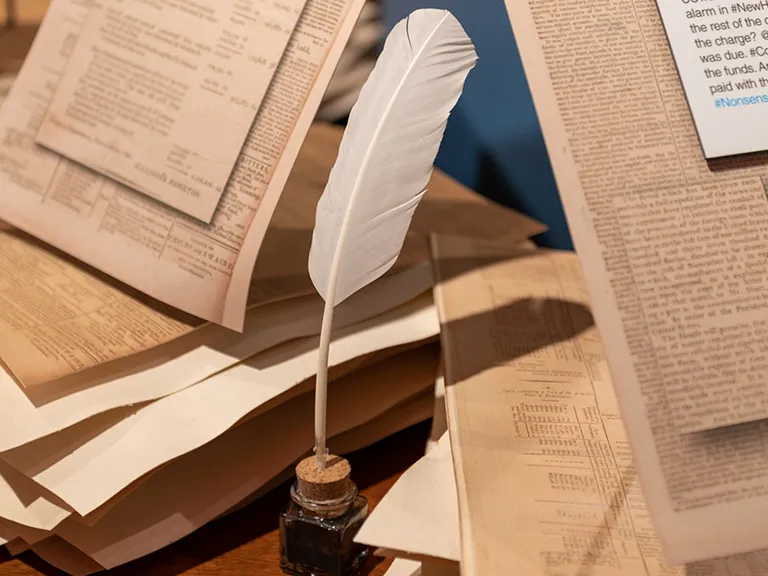 This exhibition explored Alexander Hamilton's relationships with the founding generation of Virginians through rare...
Image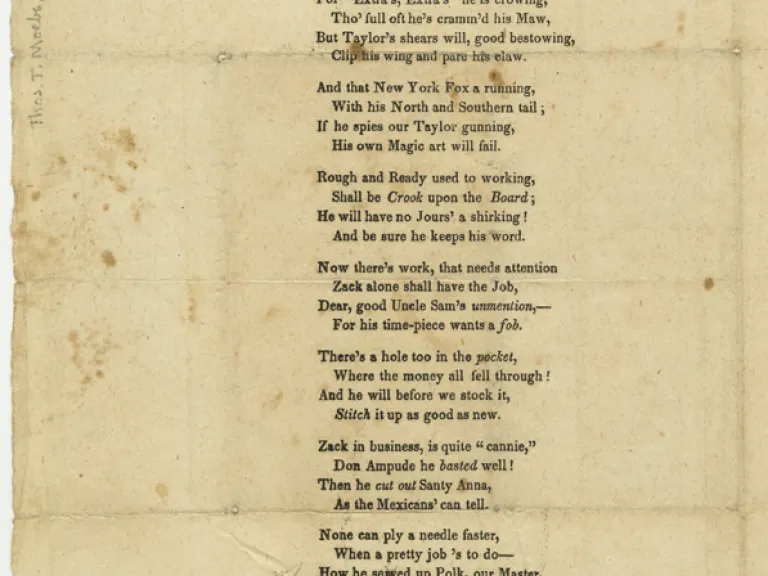 The VMHC has several glee club items in its collection. The earliest item, an 1848 broadside entitled "Rally Whigs"...
Media
Historic Disasters of Richmond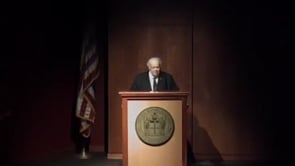 On January 18 at 5:30 p.m., Walter S. Griggs, Jr. delivered a Banner Lecture entitled "Historic Disasters of Richmond."
Richmond has had its share...
Article
Political Sheet Music
Image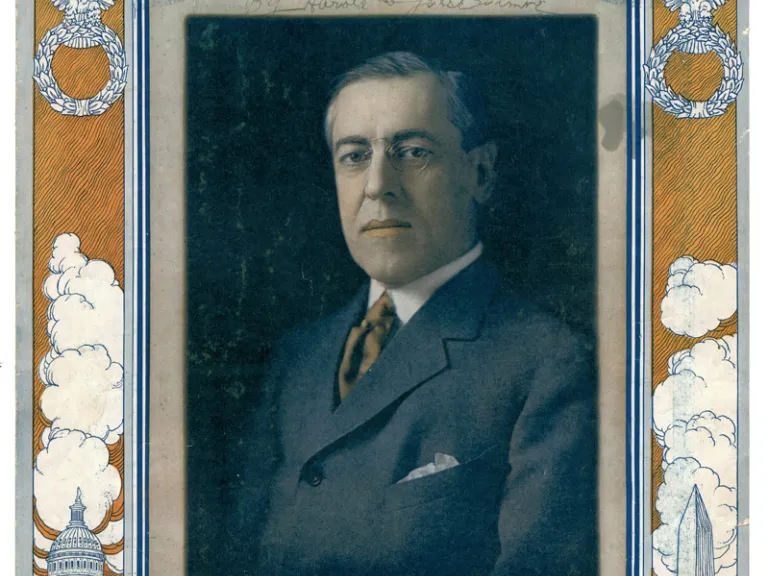 Politicians have long appreciated the value of a campaign song during an election year. A popular tune can rally the...
Time Period Chapter
Slavery
Image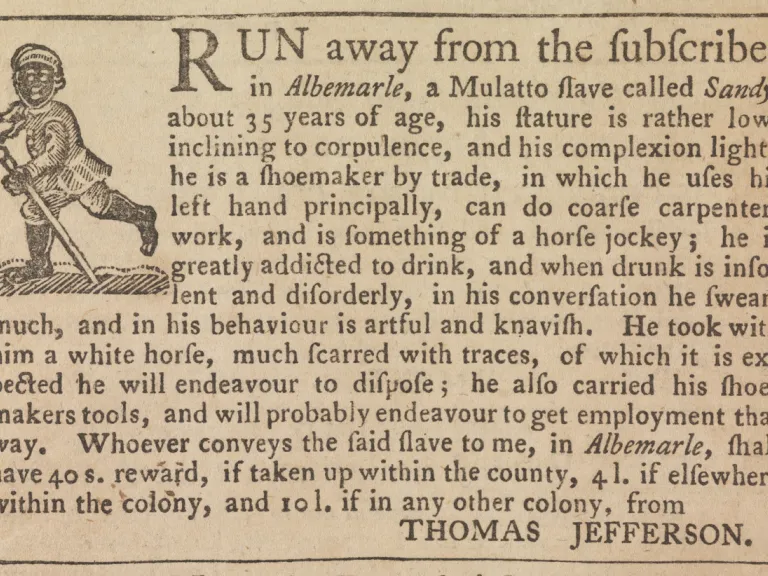 Virginia's 550,000 slaves constituted one third of the state's population in 1860.
Media
The Poe You May Not Know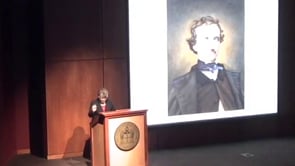 On June 4 at noon, Barbara Anne Cantalupo delivered a Banner Lecture entitled "The Poe You May Not Know."
Although Edgar Allan Poe's name is...
Image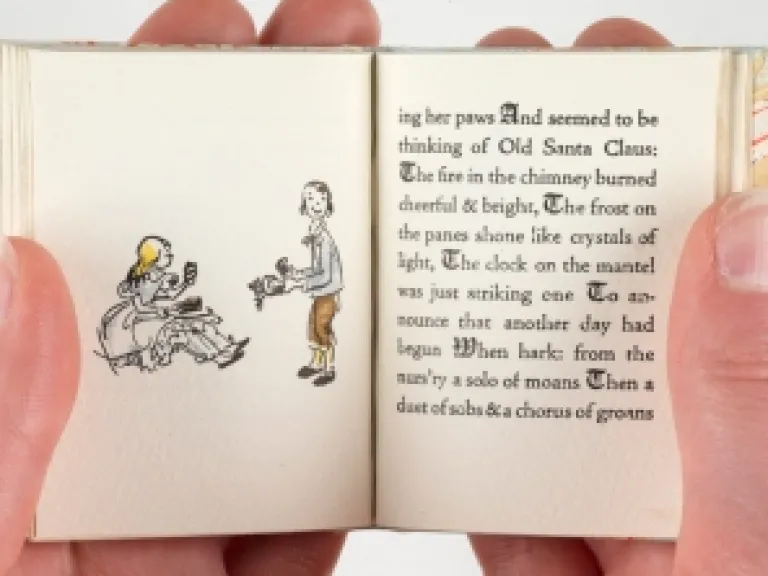 Defined as no more than three inches in height or width, miniature books were first produced with convenience in mind...