The search results below contain listings from our website. To search our library and museum collections catalogs, please visit the Collections page.
Article
"That part of America, now called Virginia"
Image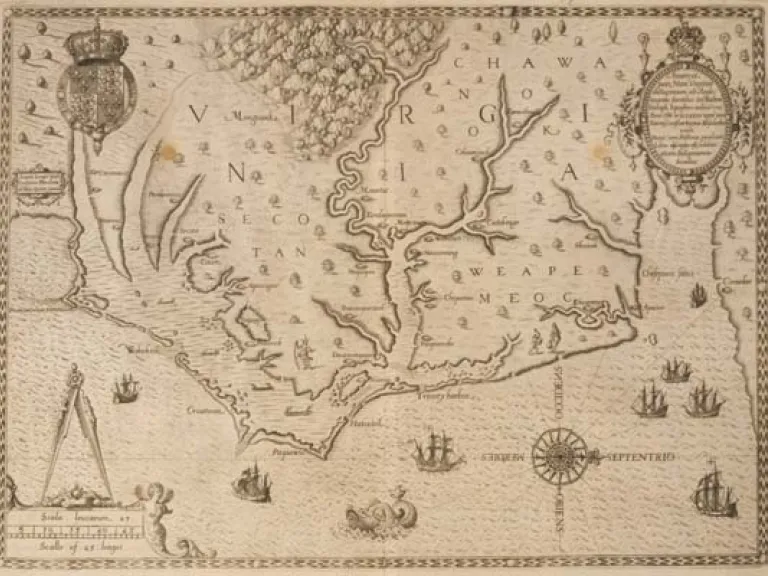 In 1590, John White published the first separate map of "Virginia" and the first printed record of Sir Walter Raleigh's...
Image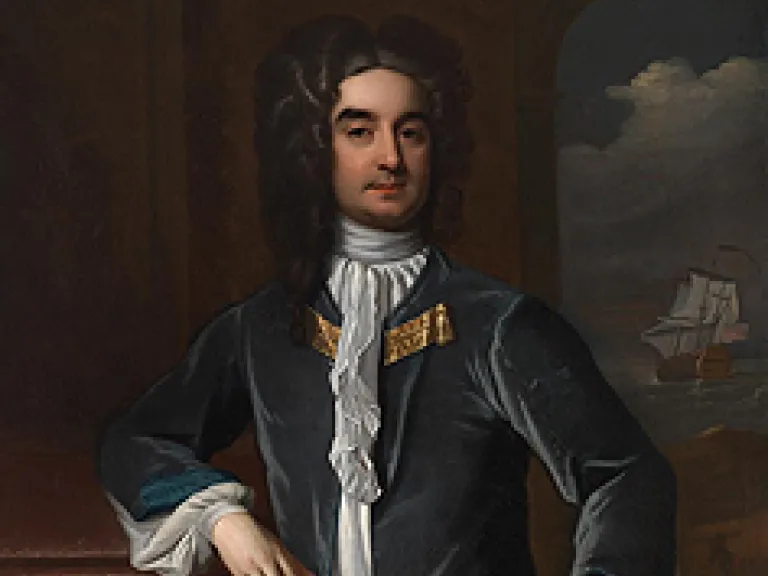 The colony prospered. Tobacco—grown by indentured servants and enslaved Africans—sustained the economy. The first popularly elected legislative body in the New World was established. Following the failed Indian uprising in 1622 and on orders from London, the native peoples were "removed" and reduced in number to 3,000 by a "War of Extermination." During the next hundred years, the remainder of Virginia's population expanded a hundred fold. Social inequalities, however, and frontier conflicts with the French and with Indians made this distant dominion increasingly difficult to govern from London.
Article
A House Built of Virginia Stone
Image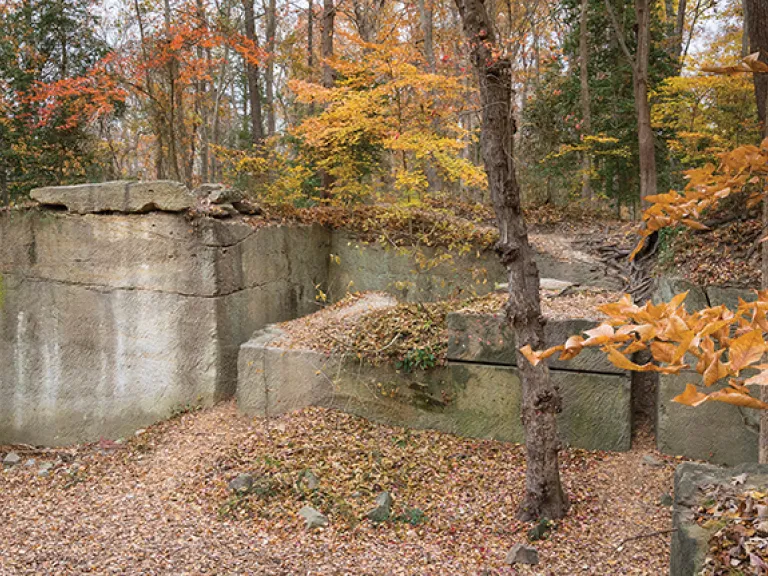 Approximately forty miles south of Washington, D.C., the Aquia sandstone quarry on Government Island sits quietly in the...
Article
A Spoon That Got Around...
Image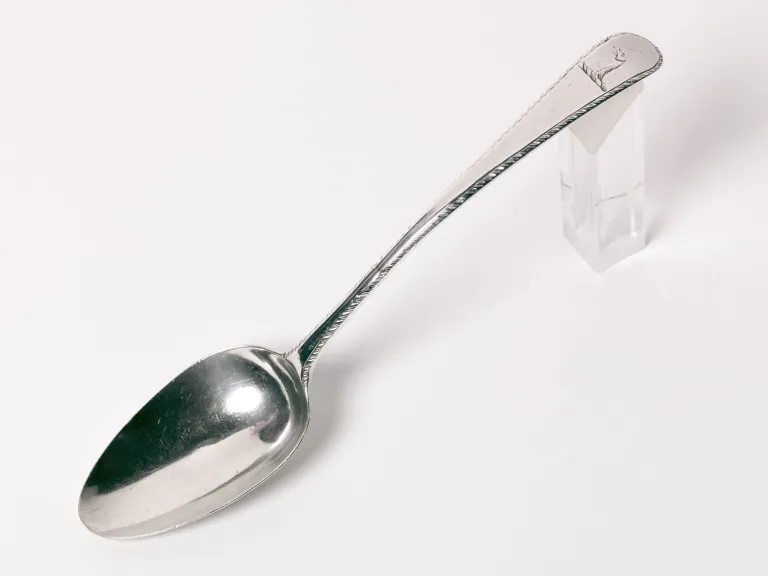 This silver serving spoon, labeled as "A Spoon That Got Around," was on view in The Story of Virginia exhibition in the...
Image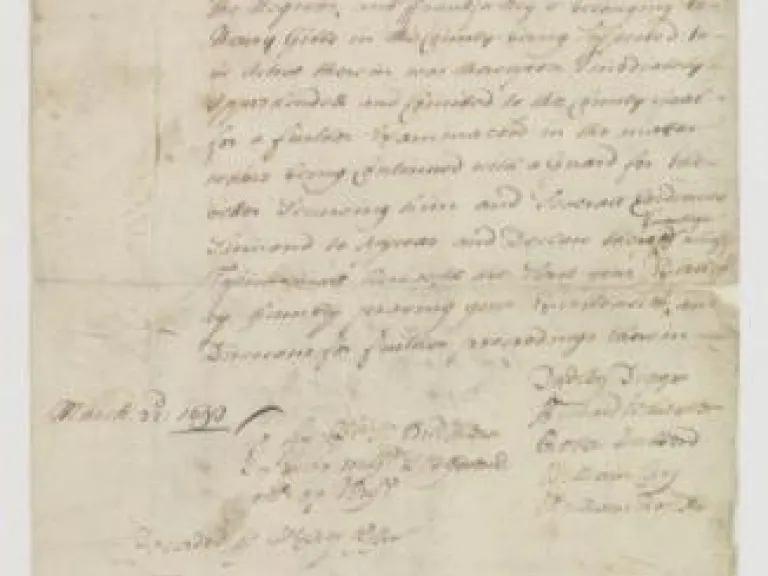 This affidavit informs the governor that Frank, a man of African descent enslaved by Henry Gibbs, has been jailed on...
Media
Almost Dead: Slavery and Social Rebirth in the Black Urban Atlantic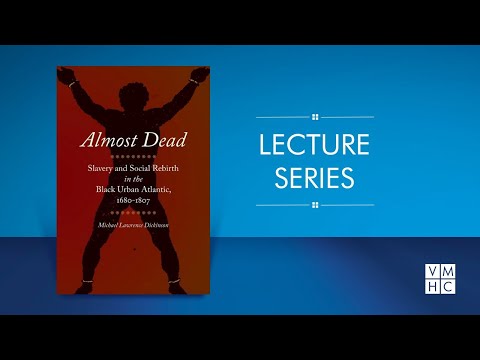 On August 17, 2023, historian Dr. Michael Lawrence Dickinson discussed his book on the Atlantic slave trade and how the thousands of captives who...
Article
Arming the Commonwealth
Image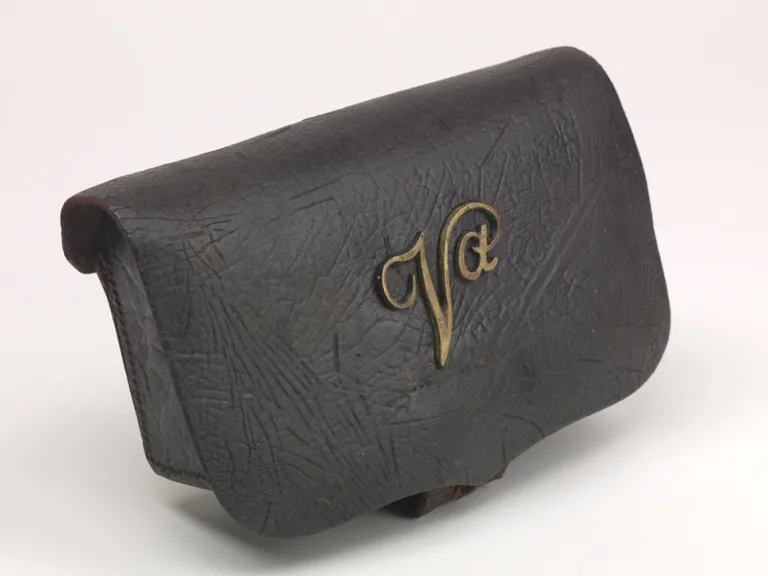 From providing protection from enemy combatants to finding dinner for a family, weapons have played a significant role...
Article
Arthur Ashe Jr.'s Family Tree: Tracing the Blackwell Family to 1735
Image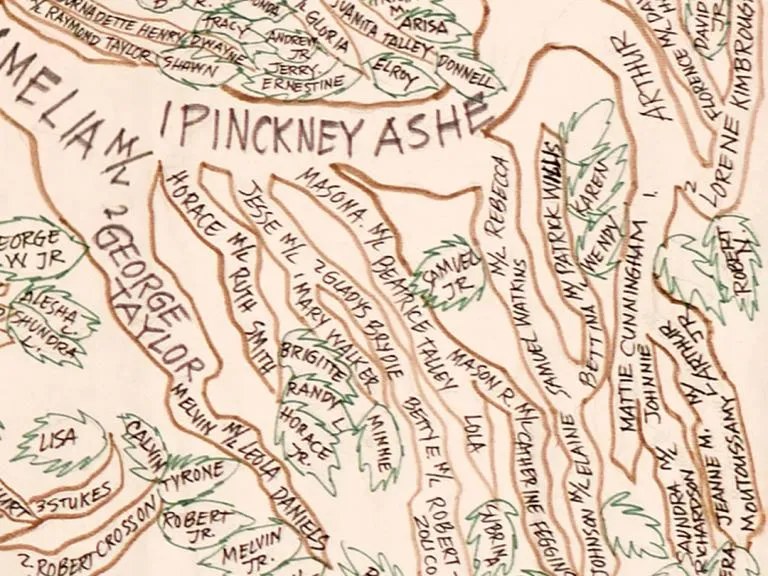 See a rare family tree, drawn by hand on canvas, tracing Arthur Ashe, Jr.'s family.
Article
Bacon's Rebellion in Virginia in the years 1675 & 1676
Image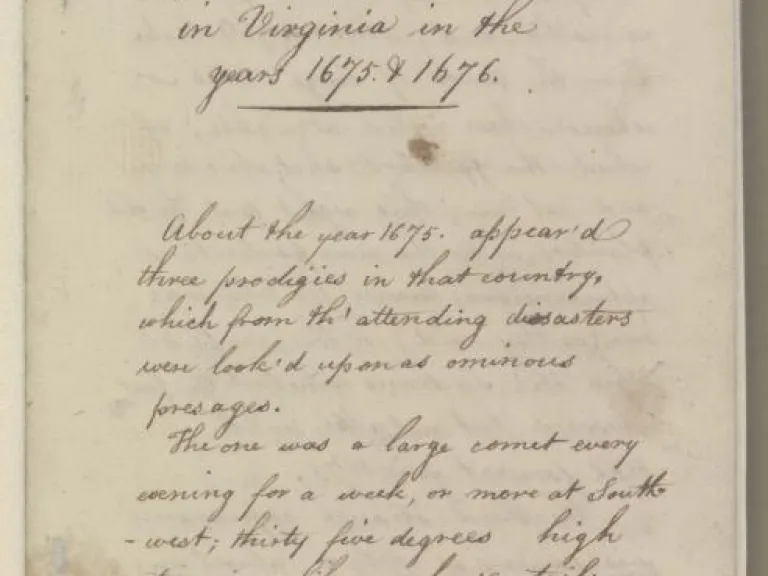 Bacon's Rebellion in Virginia was the first popular uprising in the American colonies. It was long viewed as an early...
Image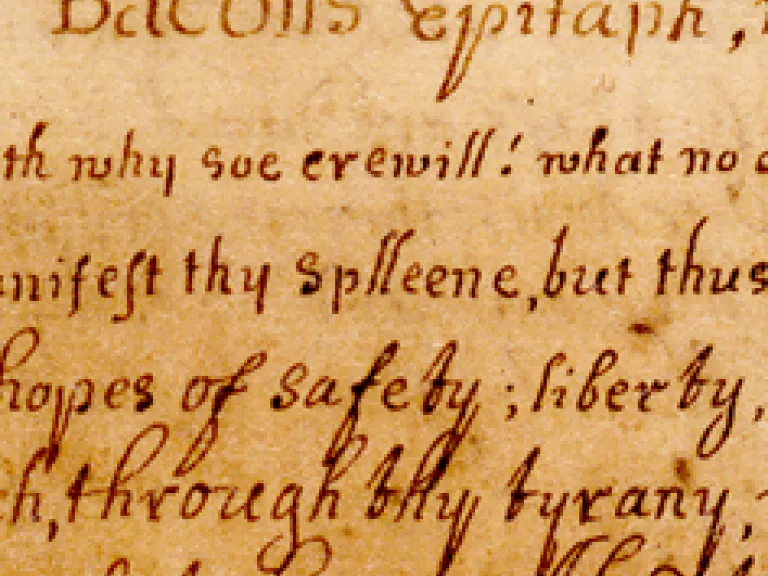 Learn about the first American poem.
Article
Birthday Songs for George Washington
Image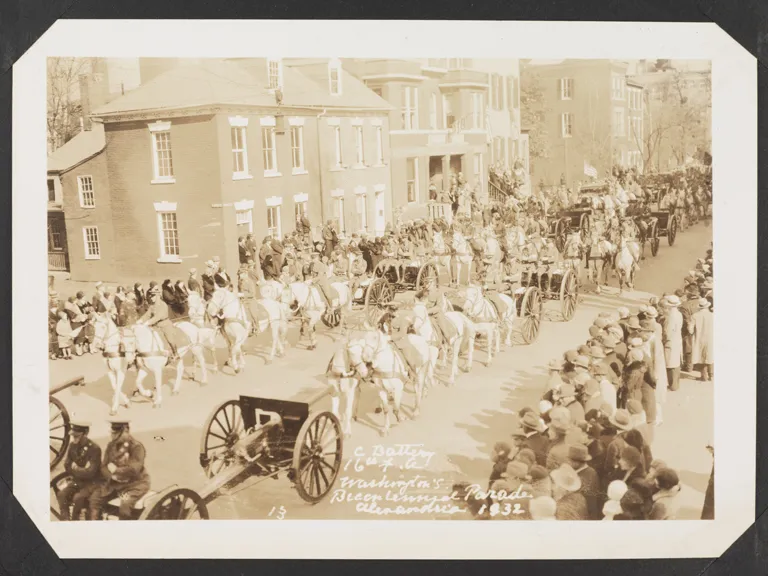 Though you might not expect it, 1932 was a big year for George Washington. It marked the 200th anniversary of Washington...
Image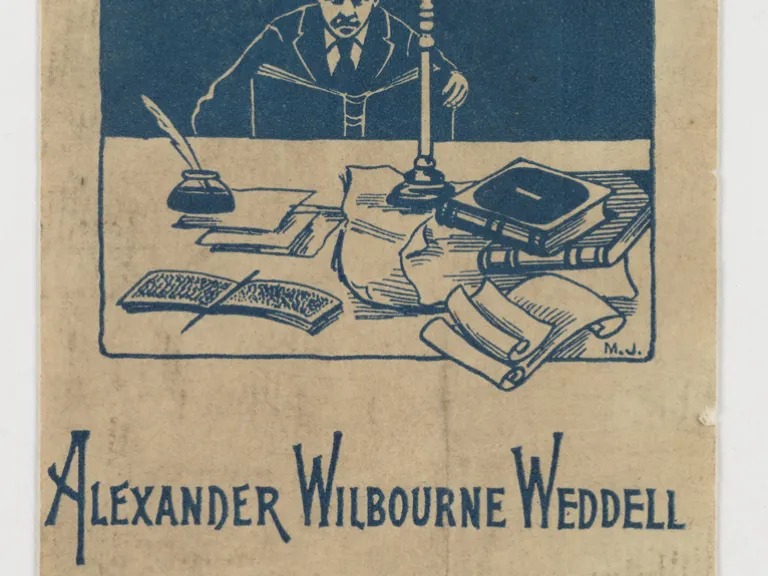 The use of bookplates is almost as old as printing itself. They were used to record ownership and to reassure the owner...
Media
Bound to the Fire: How Virginia's Enslaved Cooks Helped Invent American Cuisine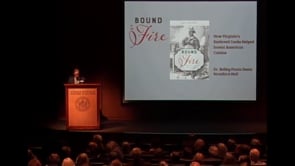 In grocery store aisles and kitchens across the country, smiling images of "Aunt Jemima" and other historical and fictional black cooks can be found...
Article Set - Chapter
Byrd Family
A man driven by enormous ambition, William Byrd II of Westover was an exceptional figure in colonial America. Educated in
Media
Byrd's Line: A Natural History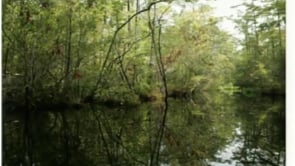 On March 16, 2012, Stephen C. Ausband delivered a lecture entitled "Byrd's Line: A Natural History."
This lecture was session one of "From the...
Media
Captivity and the British Subject in Colonial America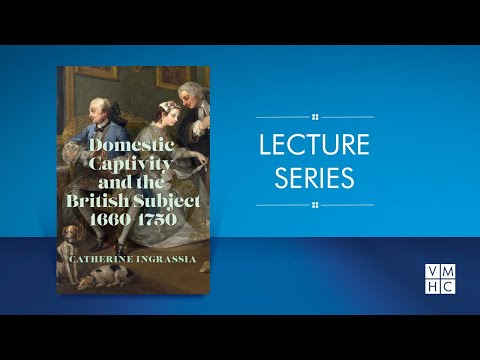 On August 11th, 2022, Catherine Ingrassia held a fascinating discussion of her latest book, "Domestic Captivity and the British Subject, 1660–1750."
...
Image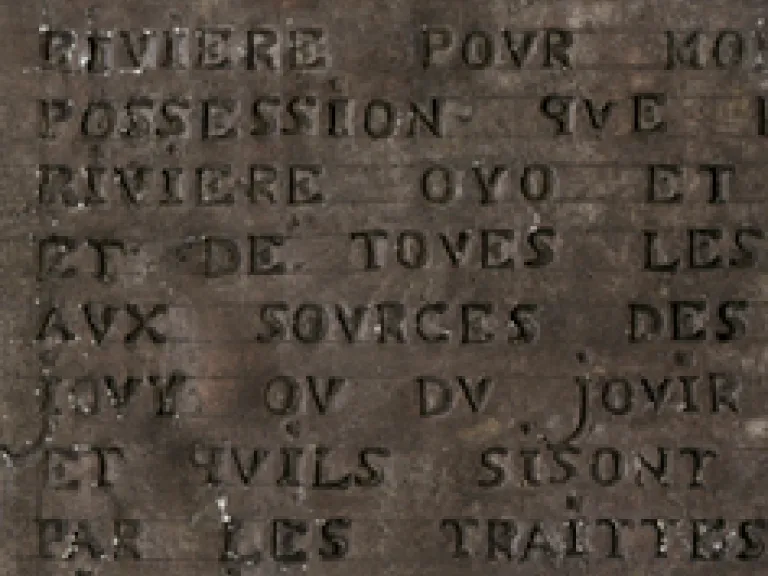 One of the most important artifacts to survive from Virginia's colonial period, this lead plaque was placed at the...
Image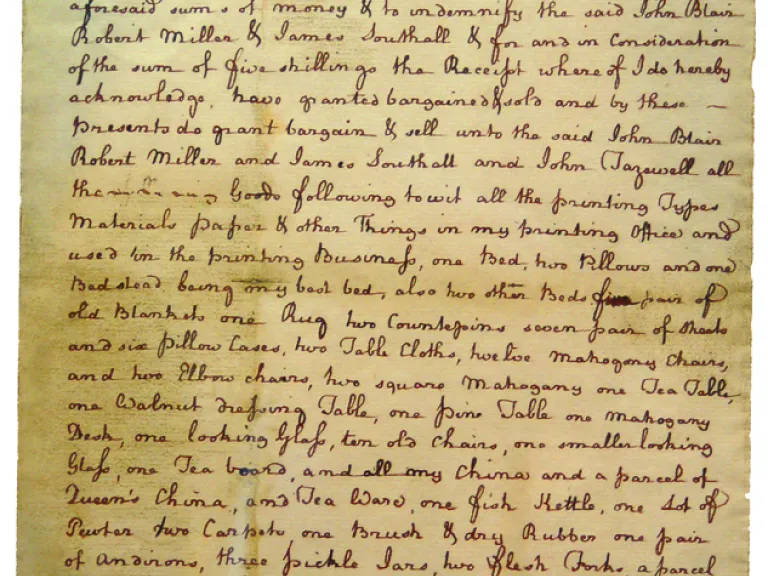 Clementina Rind was Virginia's first female printer and newspaper publisher, publishing important official documents for...
Article
Colonial Cookbooks
Image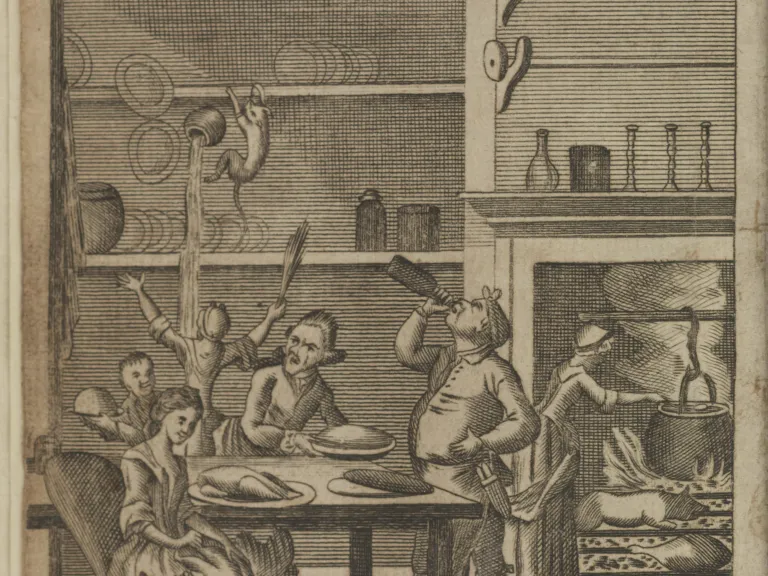 Food and dining were integral to social life in the eighteenth century, particularly among the upper class. The gentry...
Article Set - Chapter
Copies and Adaptations of de Bry
For more than two centuries, the 1590 engravings of Virginia Indians by de Bry and van Veen were copied for other