The search results below contain listings from our website. To search our library and museum collections catalogs, please visit the Collections page.
Article
"That part of America, now called Virginia"
Image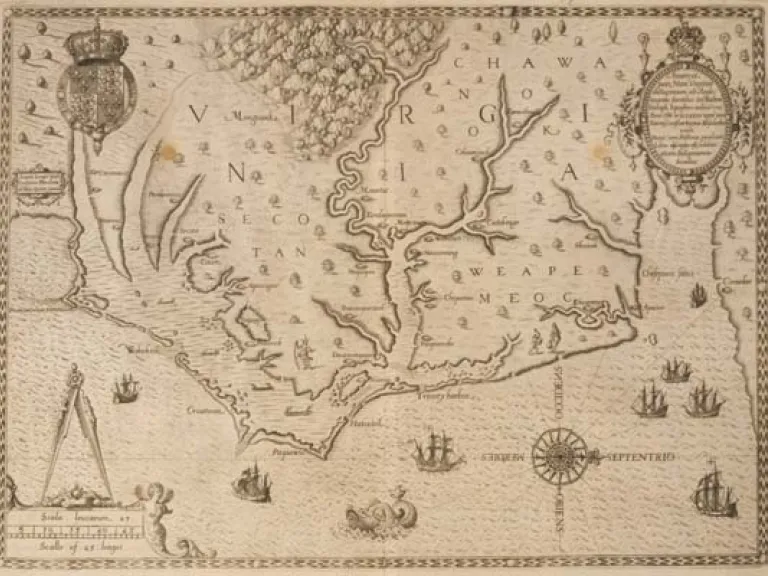 "THAT PART OF AMERICA, NOW CALLED VIRGINIA" In 1590, John White's Americæ pars, nunc Virginia dicta was published. It is...
Media
A Chat with Willie and Woody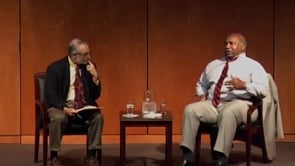 On August 10, 2016, veteran Richmond Times-Dispatch sports columnist Paul Woody, and Hall of Famer Willie Lanier gave a Banner Lecture.

Virginia...
Article
A House Built of Virginia Stone
Image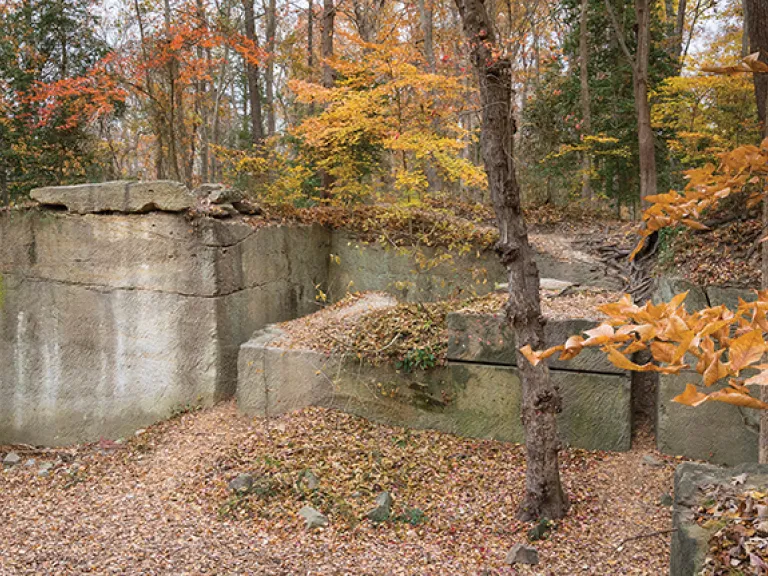 Exhibition
A Landscape Saved
Image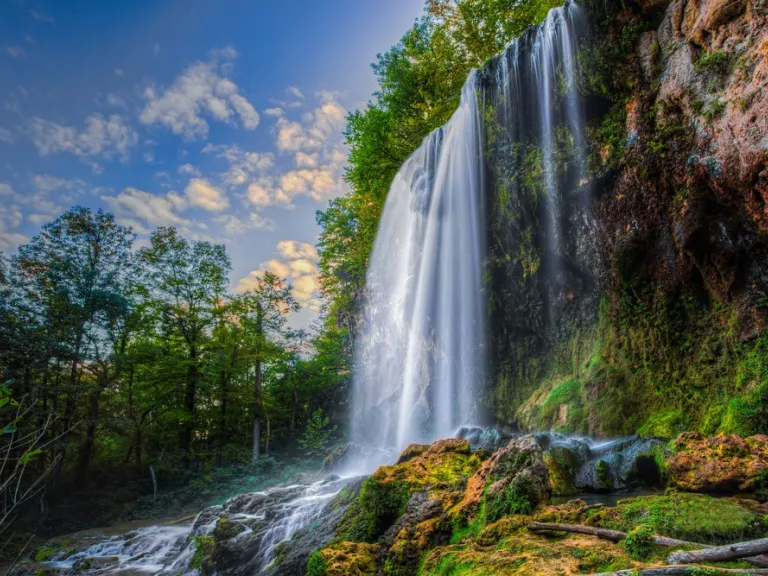 Article
A Landscape Saved: The Garden Club of Virginia at 100
Image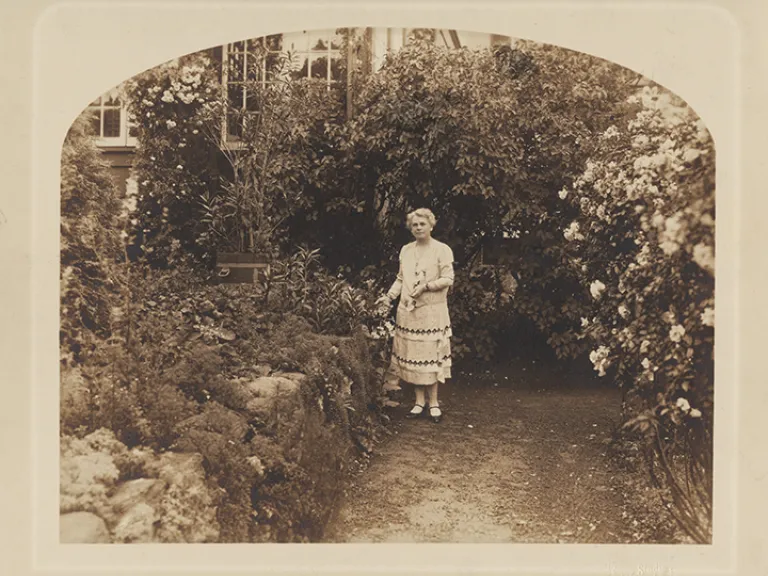 Media
A Native Son Comes Home: The Life and Legacy of Arthur Ashe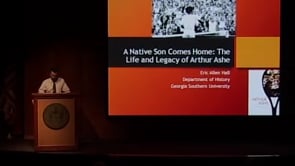 On July 23 at noon, Eric Hall delivered a Banner Lecture entitled "A Native Son Comes Home: The Life and Legacy of Arthur Ashe."
Virginia's own...
Exhibition
Ashe '68 Photo Exhibit
Image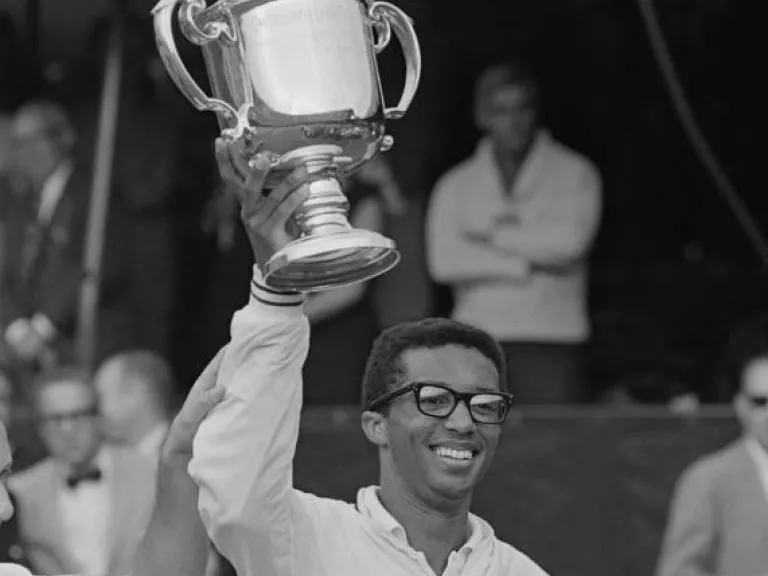 See near-life-sized displays feature rarely seen images of Arthur Ashe by LIFE photographer John Zimmerman.
Article
Audubon's Viviparous Quadrapeds
Image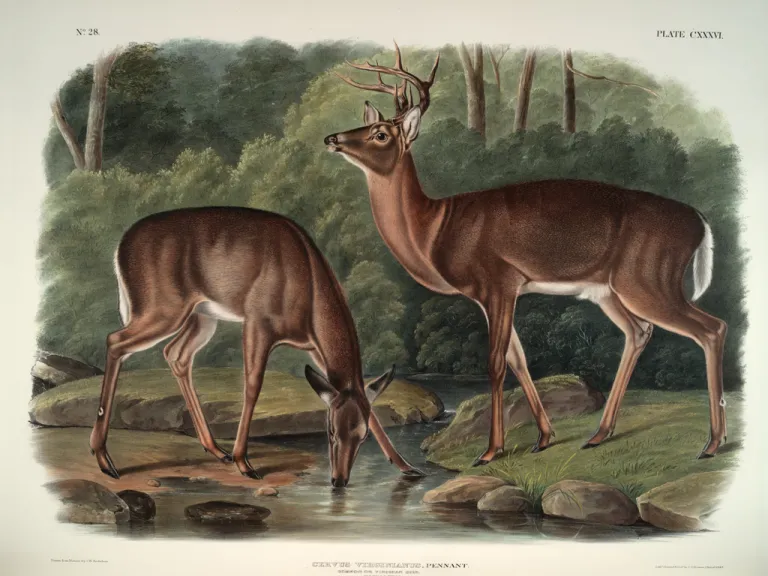 Following the success of his Birds of America, John James Audubon began to gather material for an equally ambitious...
Media
Becoming an Author: Amélie Rives's Audacious Entrance into Publishing by Jane Censer Turner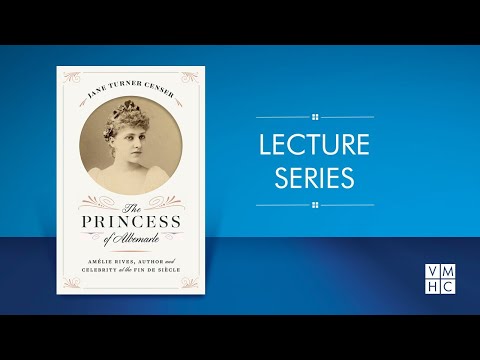 On April 28th, 2022, historian Jane Turner Censer gave a fascinating look at the literary career of Amélie Rives.
By 1890, Amélie Rives was well...
Media
Bound to the Fire: How Virginia's Enslaved Cooks Helped Invent American Cuisine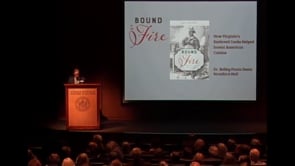 In grocery store aisles and kitchens across the country, smiling images of "Aunt Jemima" and other historical and fictional black cooks can be found...
Media
Byrd's Line: A Natural History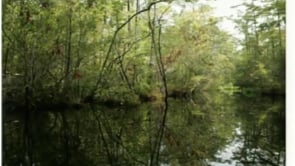 On March 16, 2012, Stephen C. Ausband delivered a lecture entitled "Byrd's Line: A Natural History."
This lecture was session one of "From the...
Article
Changing the Commonwealth with Crayons
Image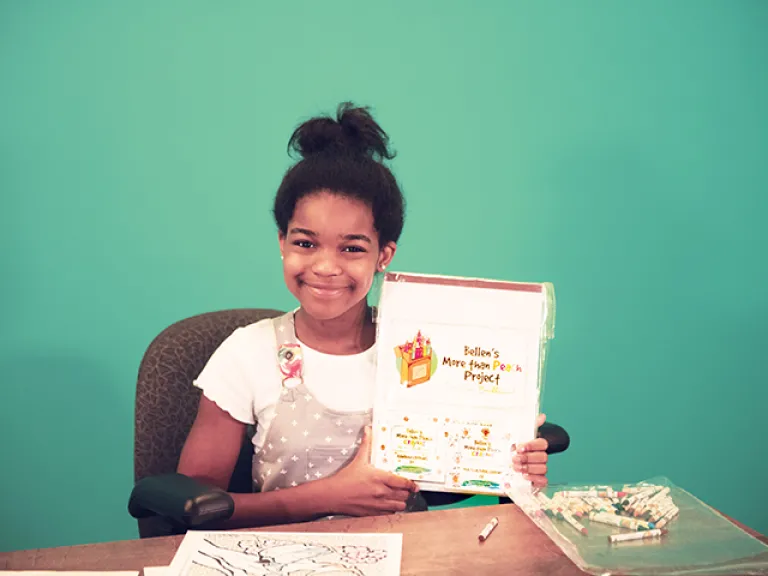 Image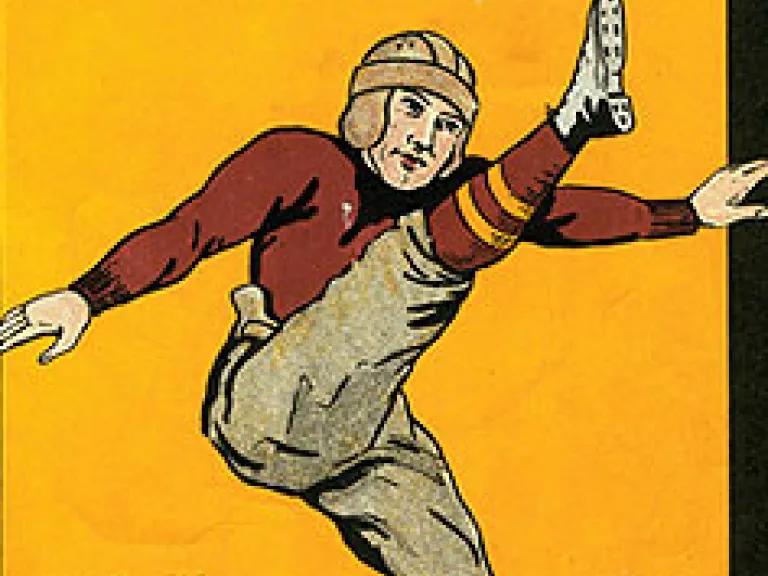 Learn more about Virginians' long-standing love affair with football.
Article
Colonial Cookbooks
Image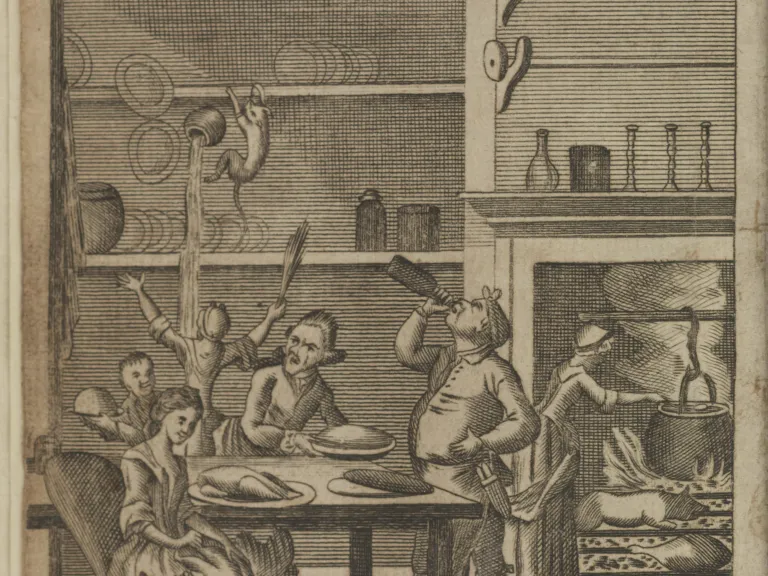 Colonial cookbooks contained more than just food recipes. They included home remedies for medical problems, as well as...
Article
Connecticut sculpture
Image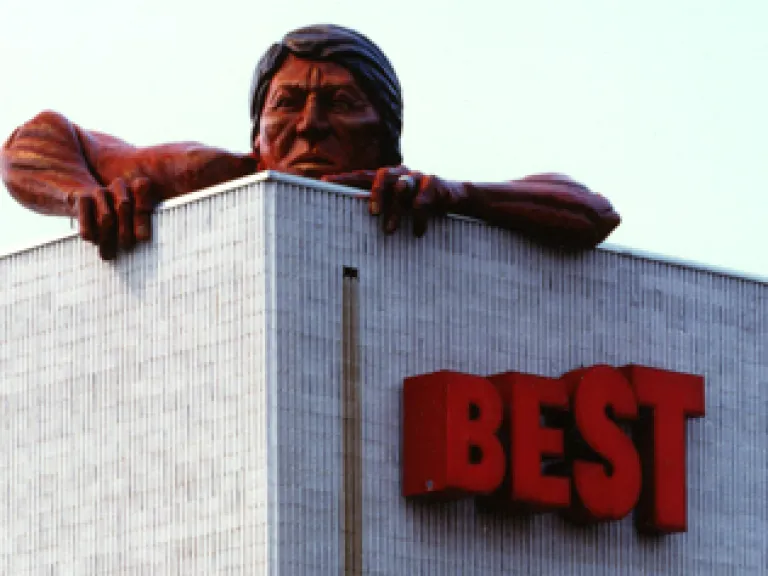 Records of the Best Products Company provide interesting insights into the history of this iconic sculpture.
Article
Cookbooks (Advertising)
Image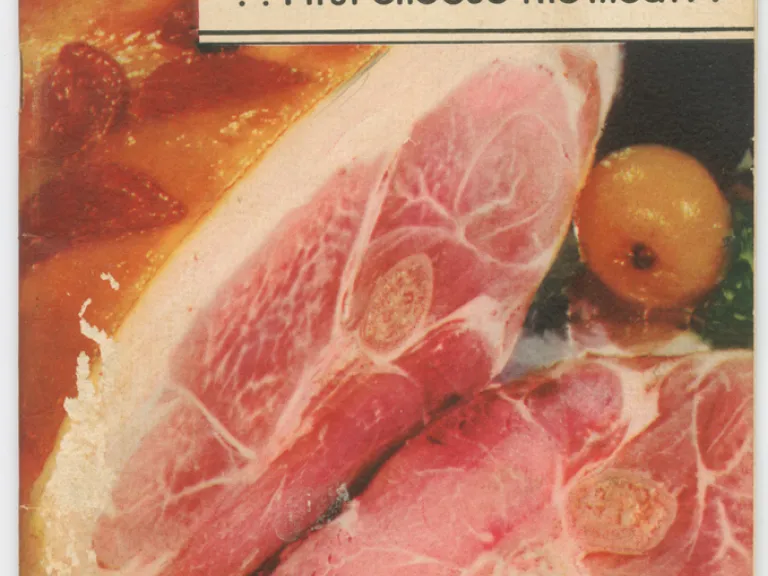 Today's cook has many ways of finding a recipe—cookbooks, magazines, web sites. But not that long ago, cookbooks were...
Media
Curators at Work: "Walking Off the War:" Veterans on the Appalachian Trail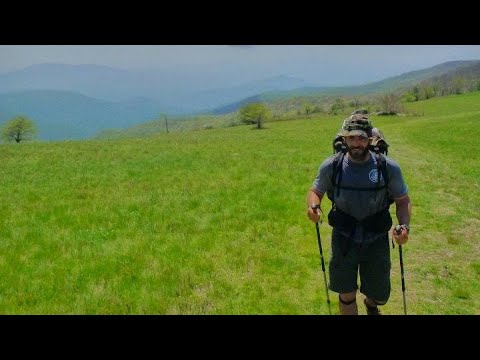 As you commemorate America's servicemen and women on Veterans Day, you probably don't think about the Appalachian Trail, the 2,200-mile hiking route...
Media
Curators at Work: Natural Bridge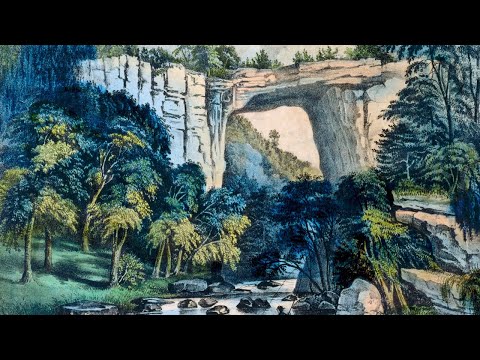 Thomas Jefferson purchased Natural Bridge from the king of England in 1774 in order to guarantee its preservation. When he encouraged Americans and...
Media
Curators at Work: The Watercolor in Virginia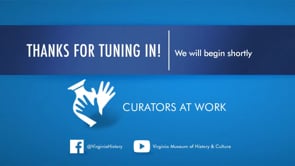 The Watercolor in Virginia: A Survey of Paintings from the Present and the Past
One way that the VMHC records culture (the customs, arts, social...
Media
Curators at Work: Virginia's Brewed Past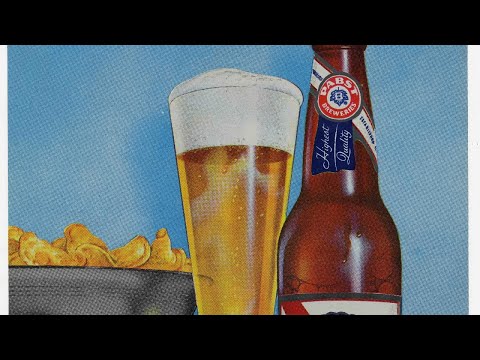 Did you know that September includes holidays like "Crush a Can Day" and "National Drink Beer Day"? In recent years, Virginia's craft beer scene has...