The search results below contain listings from our website. To search our library and museum collections catalogs, please visit the Collections page.
Article Set - Chapter
Beginnings of Black Education
Few black Virginians received a formal education until public schools were widely established during Reconstruction. Public
Article Set - Chapter
Conclusion
Throughout the twentieth century and during the past decade, apologists for John Brown have turned out imagery and
Article Set - Intro
Early Images of Virginia Indians: The William W. Cole Collection
Image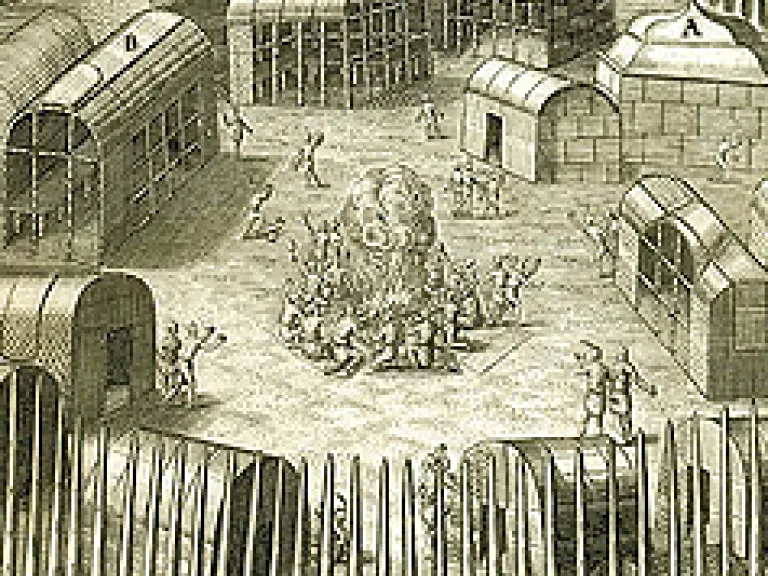 Explore engravings and illustration of early Virginia Indians.
Article Set - Chapter
Elections from 1876 to 1920
This section contains information and memorabilia on the elections from 1876 to 1920. Scroll down the page to learn more
Article Set - Intro
Eye of the Storm: The Civil War Drawings of Robert Knox Sneden
Image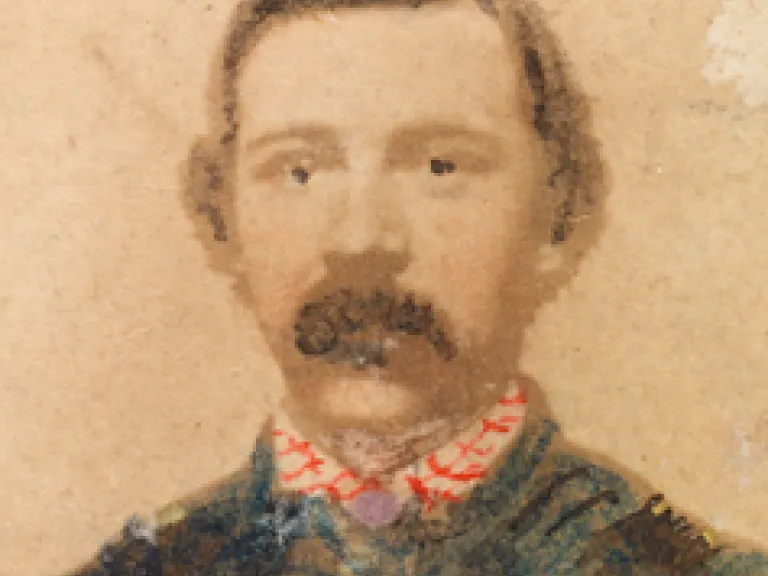 Through his 5,000-page personal memoir, Robert Knox Sneden takes us to the front lines of the Civil War.
Article Set - Chapter
Fanciful Figures
View illustrations of Virginia Indians as they were imagined by artists.
Article Set - Intro
Getting the Message Out: Presidential Campaign Memorabilia from the Collection of Allen A. Frey
Image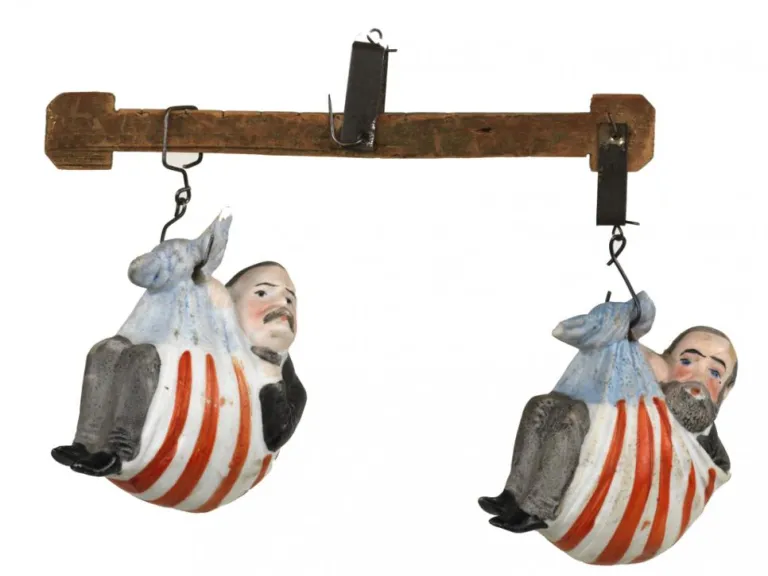 Buttons and banners, ribbons and posters, coffee mugs and whiskey flasks, match books and mouse pads. For nearly 200 years, presidential candidates and their supporters have used almost every means available to attract votes.
Article Set - Chapter
Hampton Institute and Booker T. Washington
Hampton Normal and Agricultural Institute was founded in 1868 by General Samuel Armstrong. He was interested in moral
Article Set - Chapter
Interpreting Historical Images
A historical image can be interpreted in a number of ways. Each approach brings a different set of considerations, or frame
Article Set - Chapter
Invented Scenes for Narratives
When artists were hired to illustrate written accounts of events in Virginia, they did not aim to make realistic
Article Set - Intro
Lee and Grant
Image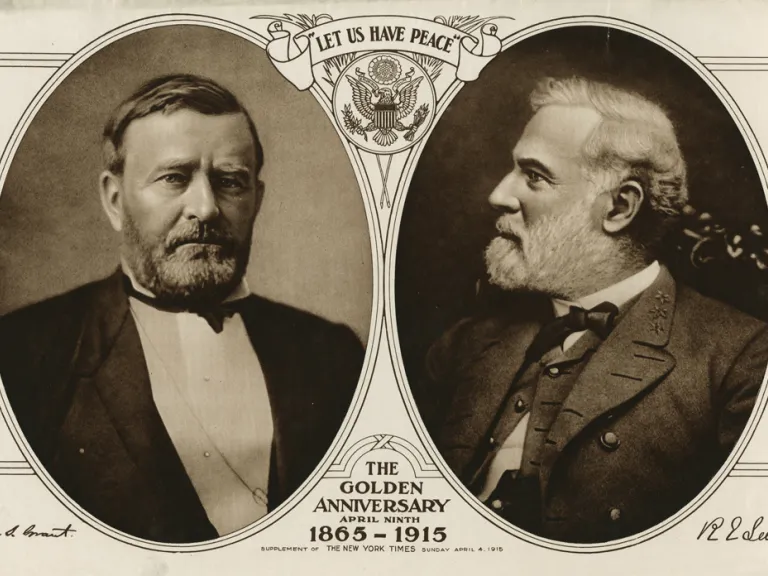 By the end of the Civil War, most Americans considered either Robert E. Lee or Ulysses S. Grant to be a hero. The time has come for a reassessment of these two men, on whom fell the greatest responsibility for the survival or disintegration of the United States.
Article Set - Chapter
Memory
Which John Brown have Americans remembered? The crusader for abolition or the bloodthirsty terrorist? Brown was not forgotten
Article Set - Chapter
Reconciliation
After Appomattox, Ulysses S. Grant was the savior of the United States, while Robert E. Lee was the greatest hero of the Lost
Article Set - Chapter
Robert Knox Sneden Chronology
1832 June 3 born in Annapolis Royal, Nova Scotia, British provinces of America 1851 family moves to New York 1858 earliest
Article Set - Chapter
The House
Virginia House was completed in 1928, and in 1929 it was presented to VHS.
Article Set - Chapter
The Weddells
Learn more about Alexander Weddell and Virginia Chase Steedman Weddell.
Article Set - Chapter
The World of Jim Crow
After the Civil War, Black Americans were no longer enslaved but they had not achieved equal status with whites in American
Article Set - Chapter
Theodore de Bry's Engravings
In 1590, Theodore de Bry reprinted Thomas Hariot's A briefe and true report of the new found land of Virginia . The text was
Article Set - Intro
Virginia's Colonial Dynasties
Image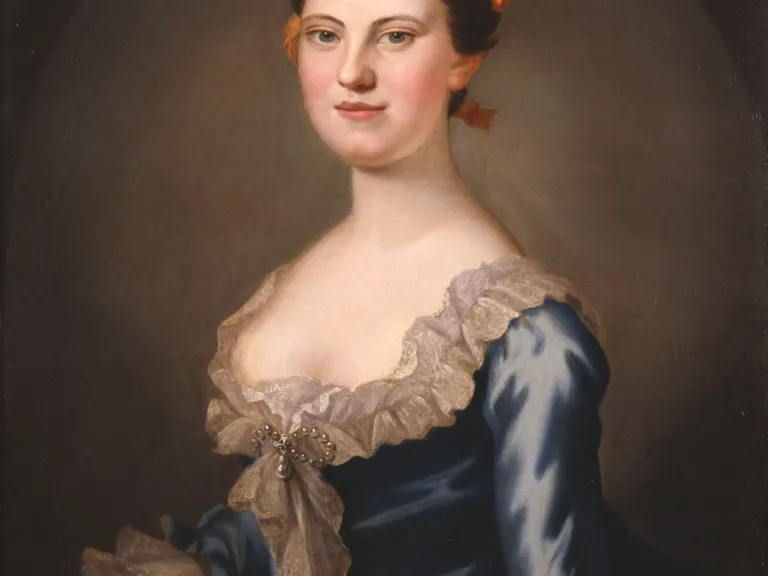 In the colonial period, portraiture proved to be a particularly useful tool in establishing and preserving family status. This exhibit presents twenty-four portraits from the Virginia Historical Society's collection. Early Virginia portraits reveal much about the families that commissioned them, as well as how these Virginians valued how they were perceived by others.
Article Set - Chapter
W. E. B. Du Bois and the NAACP
W. E. B. Du Bois was the first black recipient of a Ph.D. from Harvard University. In The Souls of Black Folks , published in