The search results below contain listings from our website. To search our library and museum collections catalogs, please visit the Collections page.
Image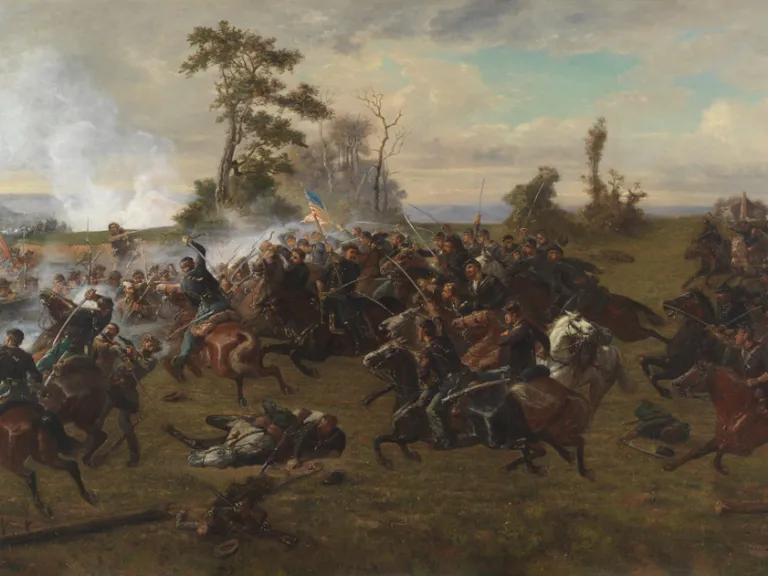 If Virginians were instrumental in creating the Union in 1776, they were also pivotal in breaking it apart eighty-five years later. Most Virginians rejected secession until they were called upon to provide troops after the Confederate attack on Fort Sumter. The far northwestern counties refused to secede and instead formed West Virginia. Virginia became the bloodiest battleground of the war. At its conclusion, slavery was ended and black males could vote, but the daily lives and standard of living of African Americans changed little. Virginia was put under military rule for three years.
Image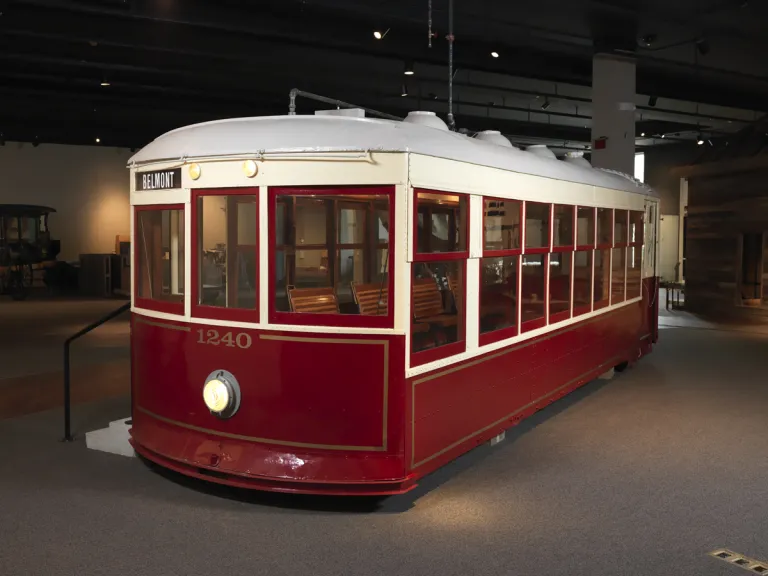 After the Civil War, Virginia remained largely rural, but Virginians embraced economic development and the new technologies that were revolutionizing everyday life. At the same time, however, they resisted political and social change––especially racial and gender equality. Living standards improved and income rose, but the political system became less democratic and society was rigidly segregated by race. "The New South" brought economic renewal but little reform. The Virginia legislature rejected a woman's right to vote in 1919, and it passed a regressive Racial Integrity Act in 1924.
Article Set - Intro
An American Turning Point: The Civil War in Virginia
Image
An American Turning Point: The Civil War in Virginia is divided into two parts that pose a series of questions. Waging War examines how the conflict was fought and Surviving War measures the impact of the war on civilian life.
Article Set - Intro
Eye of the Storm: The Civil War Drawings of Robert Knox Sneden
Image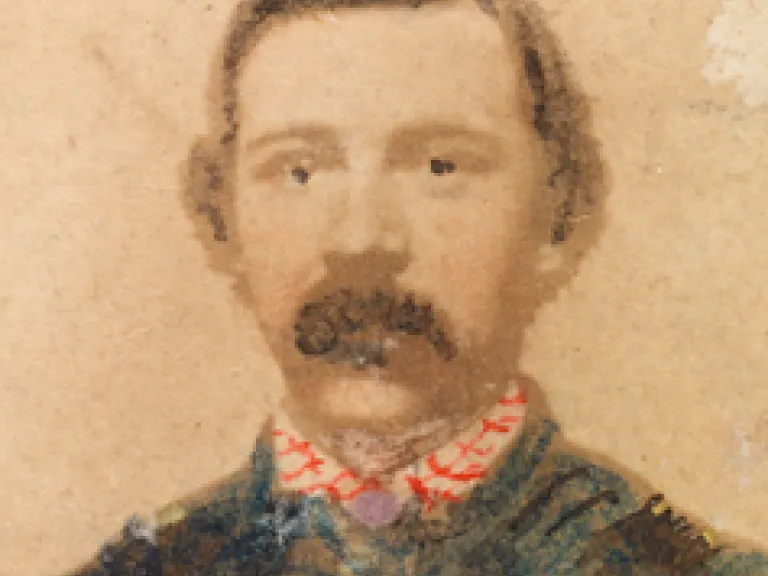 Through his 5,000-page personal memoir, Robert Knox Sneden takes us to the front lines of the Civil War.
Article Set - Intro
General Orders No. 61
Image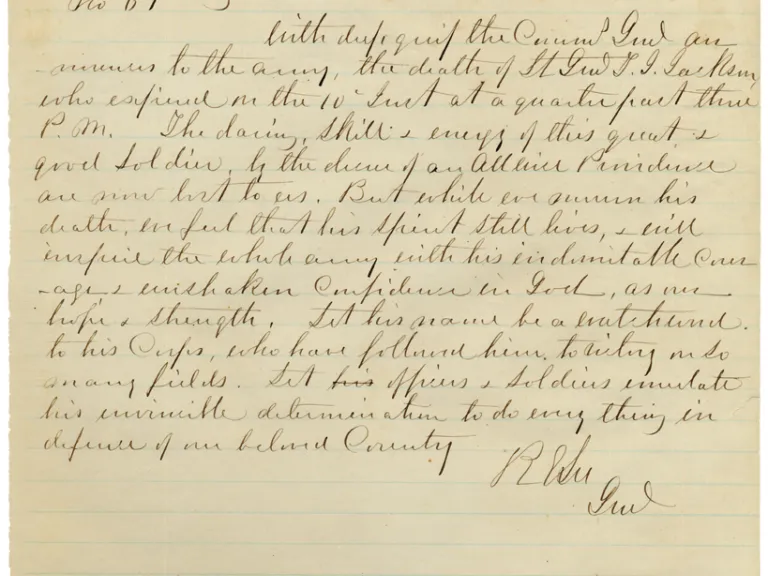 On May 2, 1863, during the battle of Chancellorsville, friendly fire struck Lt. Gen. Thomas J. "Stonewall" Jackson while he and others rode amid the chaos of the still-forming Confederate lines. Thus began the series of events that led eventually to Robert E. Lee composing General Orders No. 61, which announced to his army the death of Jackson.
Article Set - Intro
Getting the Message Out: Presidential Campaign Memorabilia from the Collection of Allen A. Frey
Image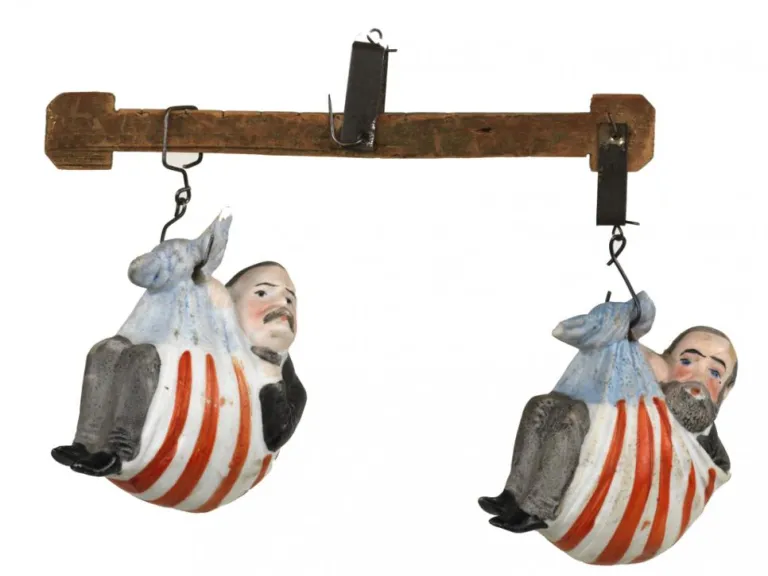 Buttons and banners, ribbons and posters, coffee mugs and whiskey flasks, match books and mouse pads. For nearly 200 years, presidential candidates and their supporters have used almost every means available to attract votes.
Article Set - Intro
Lee and Grant
Image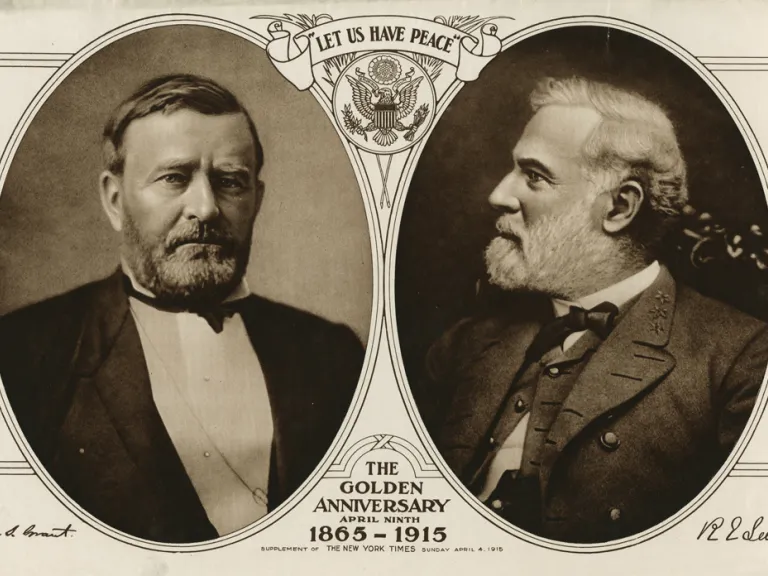 By the end of the Civil War, most Americans considered either Robert E. Lee or Ulysses S. Grant to be a hero. The time has come for a reassessment of these two men, on whom fell the greatest responsibility for the survival or disintegration of the United States.