The search results below contain listings from our website. To search our library and museum collections catalogs, please visit the Collections page.
Media
"Hidden Figure" of GPS (Commonwealth Classroom)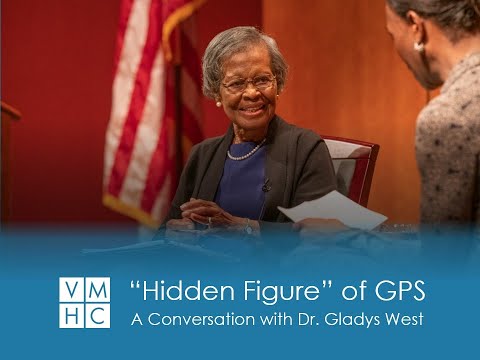 In this virtual event on February 19, 2021, VMHC Curator Karen Sherry led audiences in a conversation with Dr. Gladys West. Dr. West, a Dinwiddie...
Time Period
16,000 BCE to 1622 CE
Image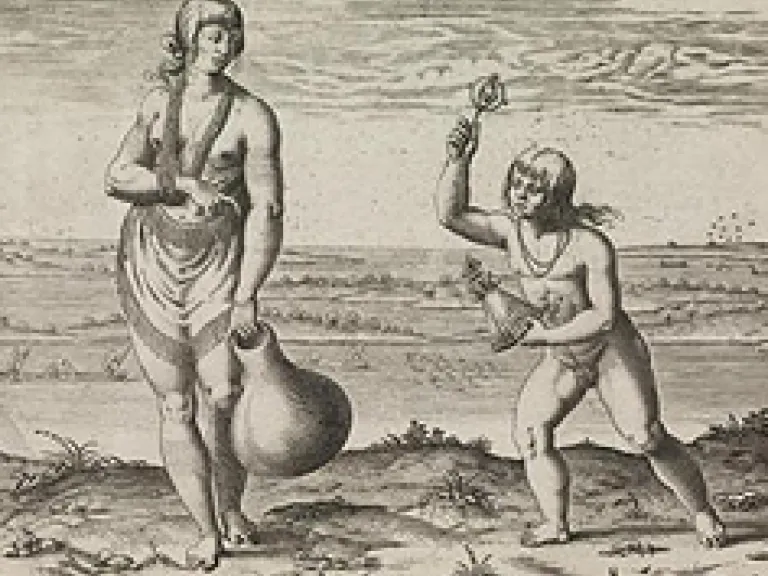 At the time of the great northern glaciers, Native Americans followed the game they hunted to Virginia. Ten thousand years later, as the cold of the Ice Age gave way to a warmer, drier climate, they relied also on foraging and farming. After about 900 CE they settled into villages that united into chiefdoms. In 1607, in pursuit of opportunity in a new world, English settlers intruded into an eastern Virginia chiefdom of thirty-two tribes (15,000 to 20,000 people). Its leader then was Wahunsenacawh, whom the new settlers called by his title, Powhatan.
Media
1619: Jamestown and the Forging of American Democracy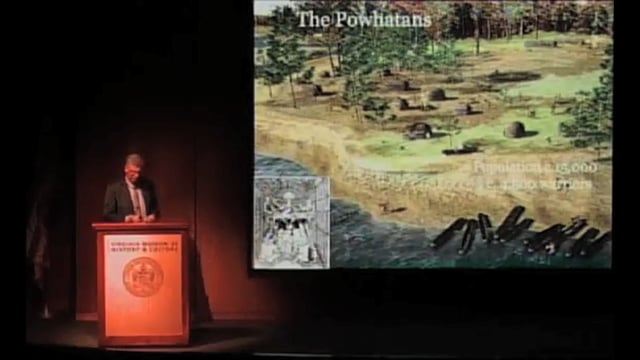 On October 17, 2018, James Horn delivered the J. Harvie Wilkinson, Jr. Lecture, "1619: Jamestown and the Forging of American Democracy."
Along the...
Image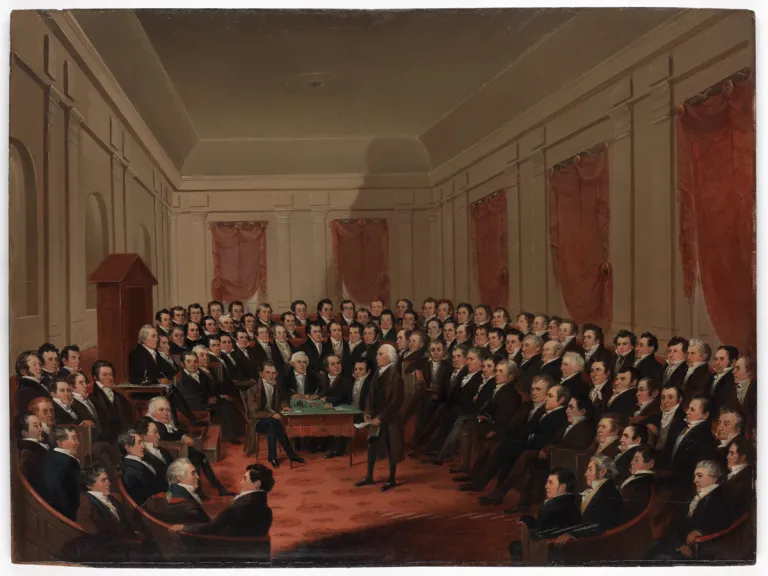 The decades following the presidency of Virginian James Monroe (1817–1825) saw populations shift, the economy expand, and attitudes about slavery harden. More and more families migrated from the soil-depleted Tidewater and Piedmont, while new and diverse peoples in the Shenandoah Valley prospered. The beginnings of the Industrial Revolution encouraged the growth of industry, urban centers, and "internal improvements" (transportation by road, rail, and canal). Those "improvements"––funded by taxes––became a subject of political debate. Slavery was as vehemently attacked by abolitionists as it was defended by proponents.
Image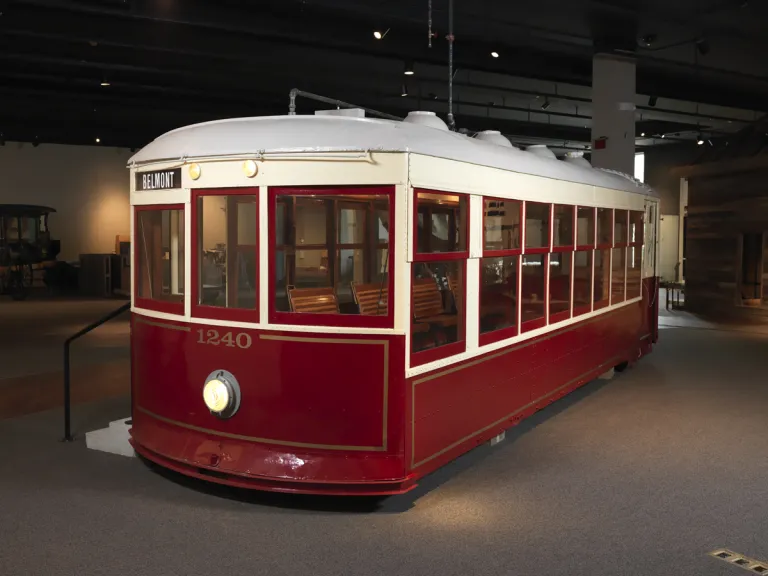 After the Civil War, Virginia remained largely rural, but Virginians embraced economic development and the new technologies that were revolutionizing everyday life. At the same time, however, they resisted political and social change––especially racial and gender equality. Living standards improved and income rose, but the political system became less democratic and society was rigidly segregated by race. "The New South" brought economic renewal but little reform. The Virginia legislature rejected a woman's right to vote in 1919, and it passed a regressive Racial Integrity Act in 1924.
Time Period
1925 to Today
Image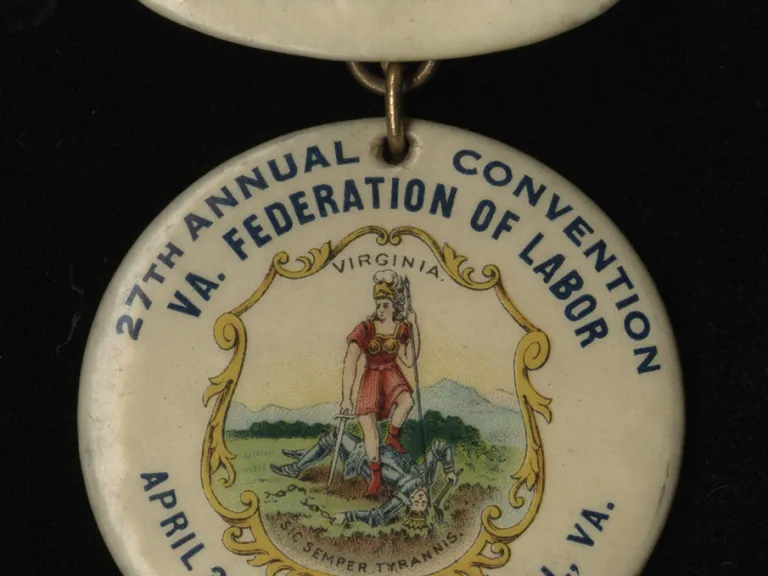 A century of foreign wars expanded the presence of both the federal government in Northern Virginia and the military in the Hampton Roads area. Growth in those regions helped transform the state from a rural to a primarily urban one, from a poor to a relatively affluent one, and from a state with few non-natives to one with many. Only painstakingly, however, have minorities gained equality. Since 1960, the population has doubled. The largest employer now is the government, next is agriculture, which adds billions of dollars to the state's economy.
Article
A Beardless Boy of Seventeen Years
Image
Even before Aristophanes wrote of Lysistrata's plan to end the Peloponnesian War (431–404 BCE) by convincing the women...
Time Period Chapter
A Century of Foreign Wars
Image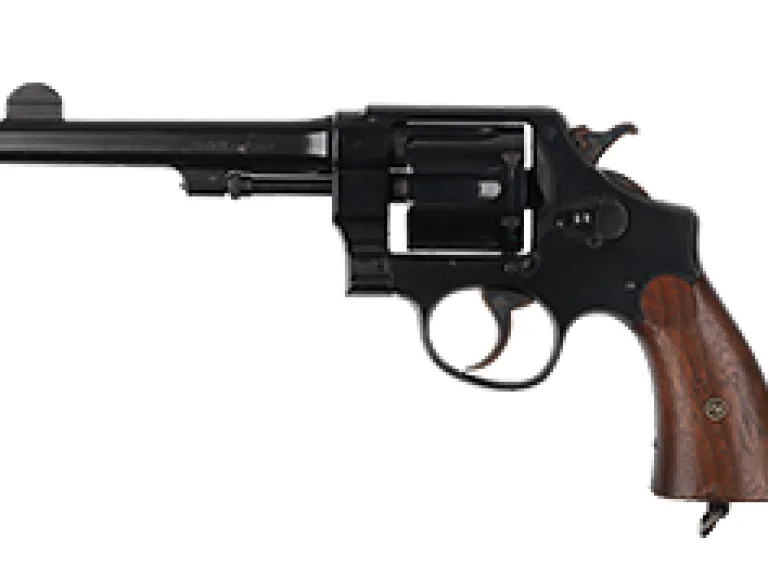 Virginians were engulfed by the many wars that spanned the twentieth century and touched every generation.
Media
A Chat with Willie and Woody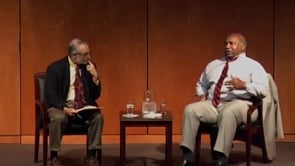 On August 10, 2016, veteran Richmond Times-Dispatch sports columnist Paul Woody, and Hall of Famer Willie Lanier gave a Banner Lecture.

Virginia...
Article
A Connected Legacy: John Marshall and George Washington
Image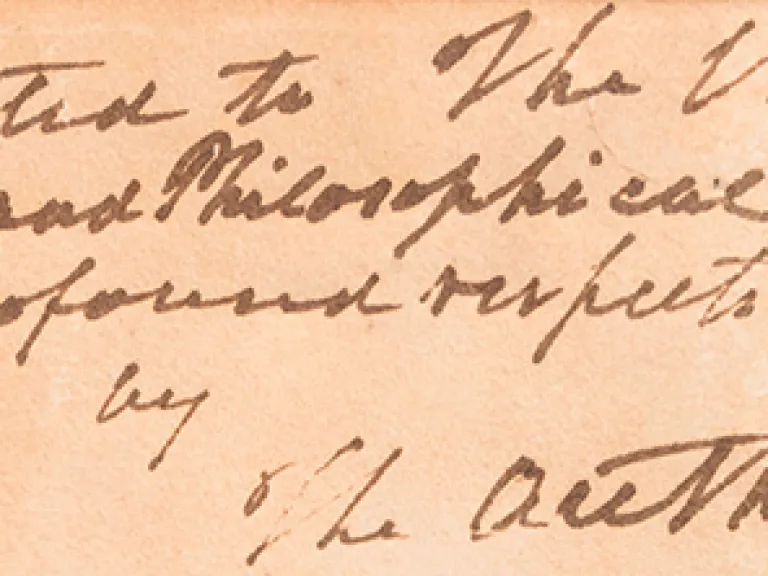 Both the first object acquired by the Virginia Historical Society and arguably one of the best objects in the VMHC...
Media
A Fiendish Murder: The Sad Saga of Charles and Susan Watkins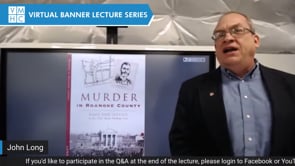 On April 22, 2020, historian John Long gave a virtual Banner Lecture that examined the trial of Charles Watkins for the murder of his wife, which was...
Article
A House Built of Virginia Stone
Image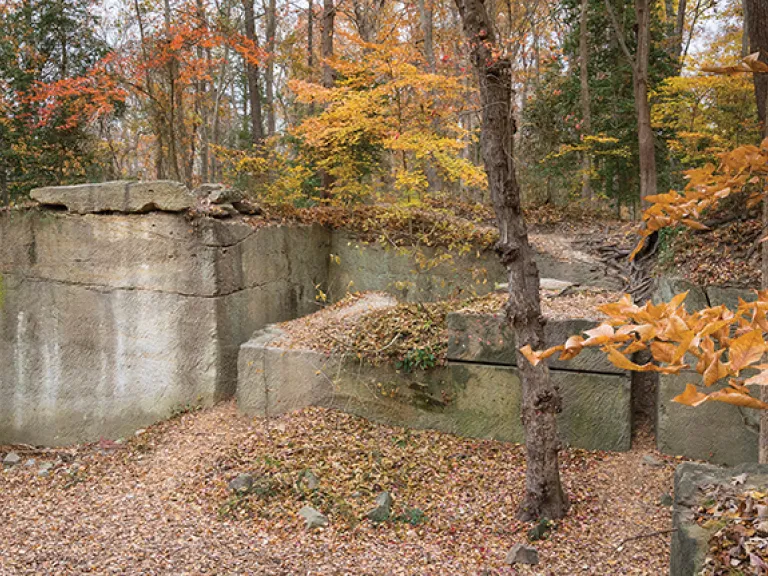 Approximately forty miles south of Washington, D.C., the Aquia sandstone quarry on Government Island sits quietly in the...
Media
A Kingdom Strange: The Brief and Tragic History of the Lost Colony of Roanoke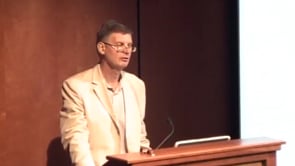 On May 27, 2010, James Horn discussed his book A Kingdom Strange: The Brief and Tragic History of the Lost Colony of Roanoke.
In 1587, a small band...
Exhibition
A Landscape Saved
Image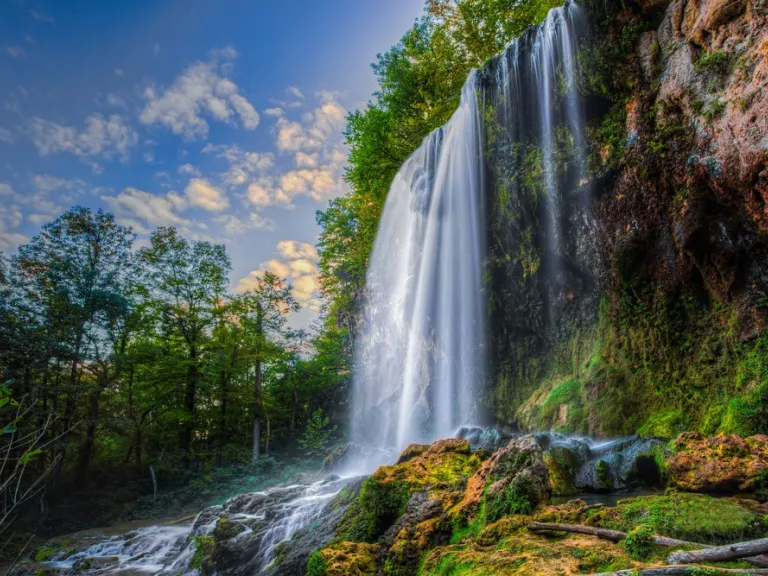 This exhibition celebrated the efforts in preservation and horticulture made by the Garden Club of Virginia during its...
Article
A Landscape Saved: The Garden Club of Virginia at 100
Image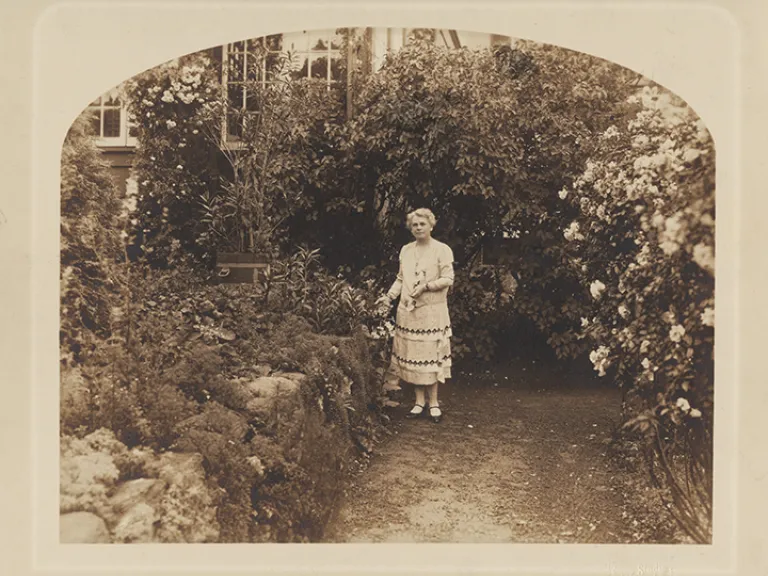 The landscape of the state is enchanting and, when threatened, Garden Club members unite to educate themselves and the...
Article
A Life Rediscovered: The Story of Emily Winfree
Image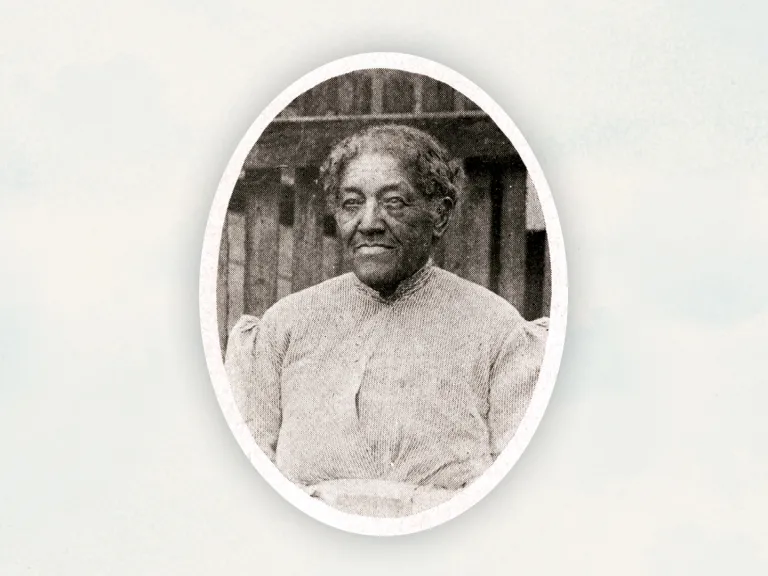 Emily Winfree, an African American woman who lived through slavery, the Civil War, Reconstruction, and Jim Crow, never...
Exhibition
A Material World
Image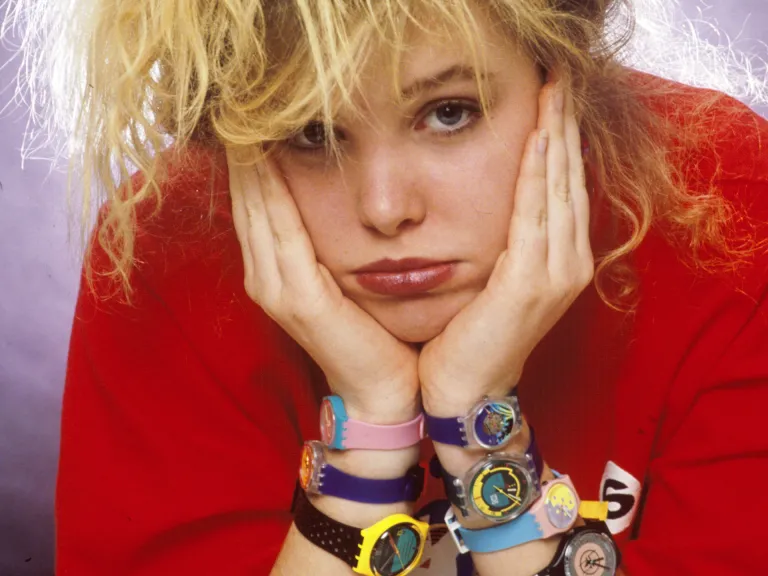 Featuring 43 iconic images from the archives of the Richmond Times-Dispatch and accompanied by historical objects that...
General Content
A Material World Traveling Exhibition
Image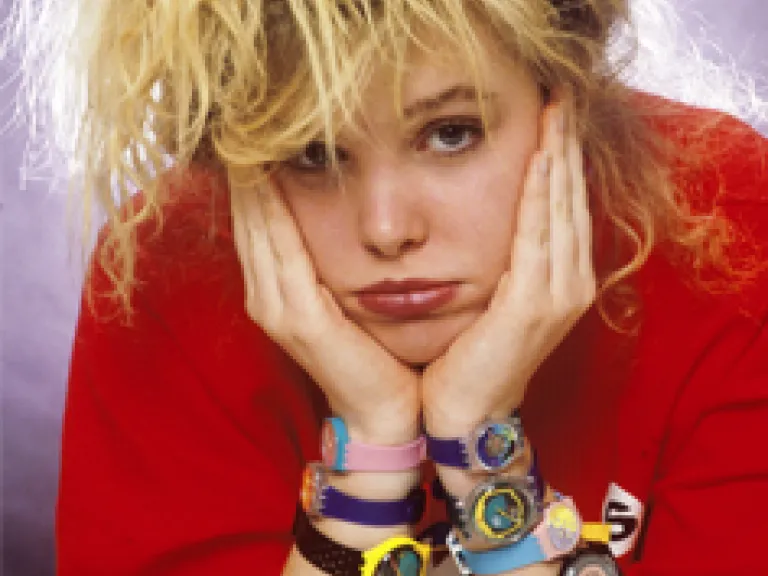 A Material World is a touring exhibition traveling to venues beginning in 2018.
Media
A Nation of Deadbeats: An Uncommon History of America's Financial Disasters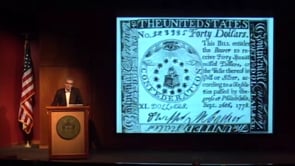 On November 8, 2012, Scott Reynolds Nelson delivered a Banner Lecture entitled "A Nation of Deadbeats: An Uncommon History of America's Financial...
Media
A Native Son Comes Home: The Life and Legacy of Arthur Ashe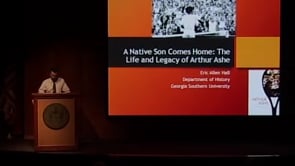 On July 23 at noon, Eric Hall delivered a Banner Lecture entitled "A Native Son Comes Home: The Life and Legacy of Arthur Ashe."
Virginia's own...