Construction Updates
Reimagining Your Virginia Museum of History & Culture:
A Dramatic Renovation and Expansion Project
Image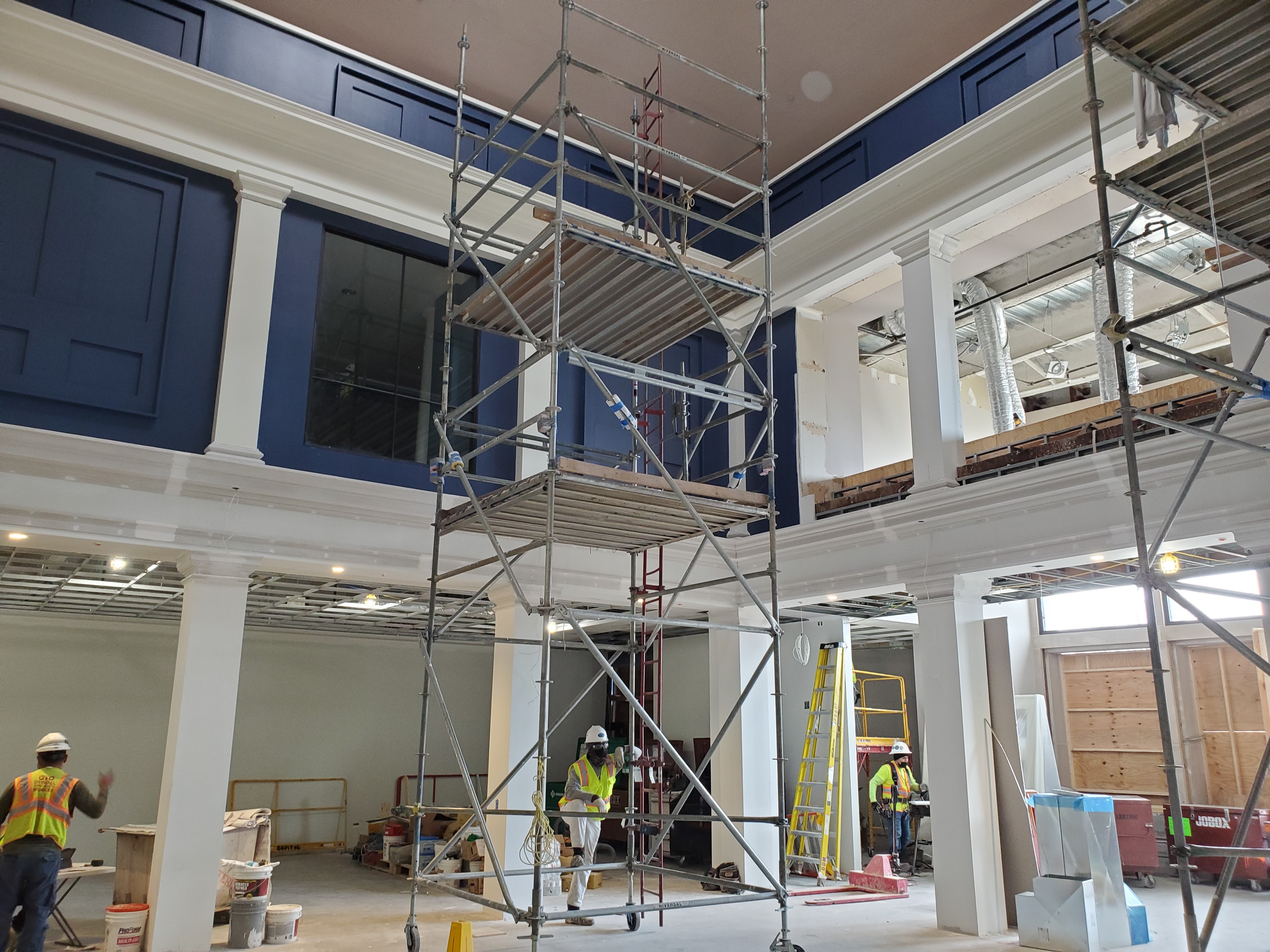 December 2021 – Great progress has been made to our stunning new research library. Columns and trim work have been installed and paint is going on the walls in the new two-story reading room. Construction in the library, like much of the building, will be substantially completed in early March.
Image
November 2021 – As our 6-month countdown begins, construction is now focused heavily on some of the most iconic additions to the museum experience, including the new two-story atrium. This stunning space now has walls and much of its new ceiling. Soon, a gorgeous terrazzo floor will be laid.
Image
October 2021 – With the last of all structural steel in place, the four new community and education rooms on the museum's second floor are being closed in readying for finishing. These new rooms will connect via a new second-floor event terrace and have beautiful views of the museum's new green space.
Image
September 2021 – Many of the new features of the reimagined VMHC began taking shape in September, including the new 60-seat orientation theater. This custom oval theater will feature a newly commissioned introductory film.
Image
August 2021 – The planting of more than 40 magnolia trees around the perimeter of the museum campus began in early August, preparing this distinctive and historic landscape feature for another century of enjoyment!
Image
July 2021 – As the last major structural change as part of our ongoing reimagination, installation of steel to support the new second-floor meeting rooms has begun. Four light-filled, multi-purpose rooms will connect a new second-floor event terrace and provide beautiful space for community and educational events.
Image
June 2021 - With structural steel and a new roof in place, internal demolition of walls continues giving us our first view from one end of our future Great Hall to the other. It will be a stunning two-story atrium.
Image
May 2021 - After delays outside our control, major work was completed in May to prepare for our expanded parking lot, guest arrival drive, and event plaza/green space. Paving will be completed in June in advance of the parking lot partially opening in July. New lighting and landscaping (to include dozens of new Magnolia trees) will be installed later in the summer.
Image
April 2021 – Major structural steel has started being installed and interior walls are slowly coming down – providing an early and exciting glimpse of the future scope and scale of the museum's new Great Hall.
Image
March 2021 – After unexpected delays, work to renew the museum's parking lot and green spaces began in earnest in March. Long-needed underground work is taking place to better handle storm water and allow for a more sustainable site plan.
Image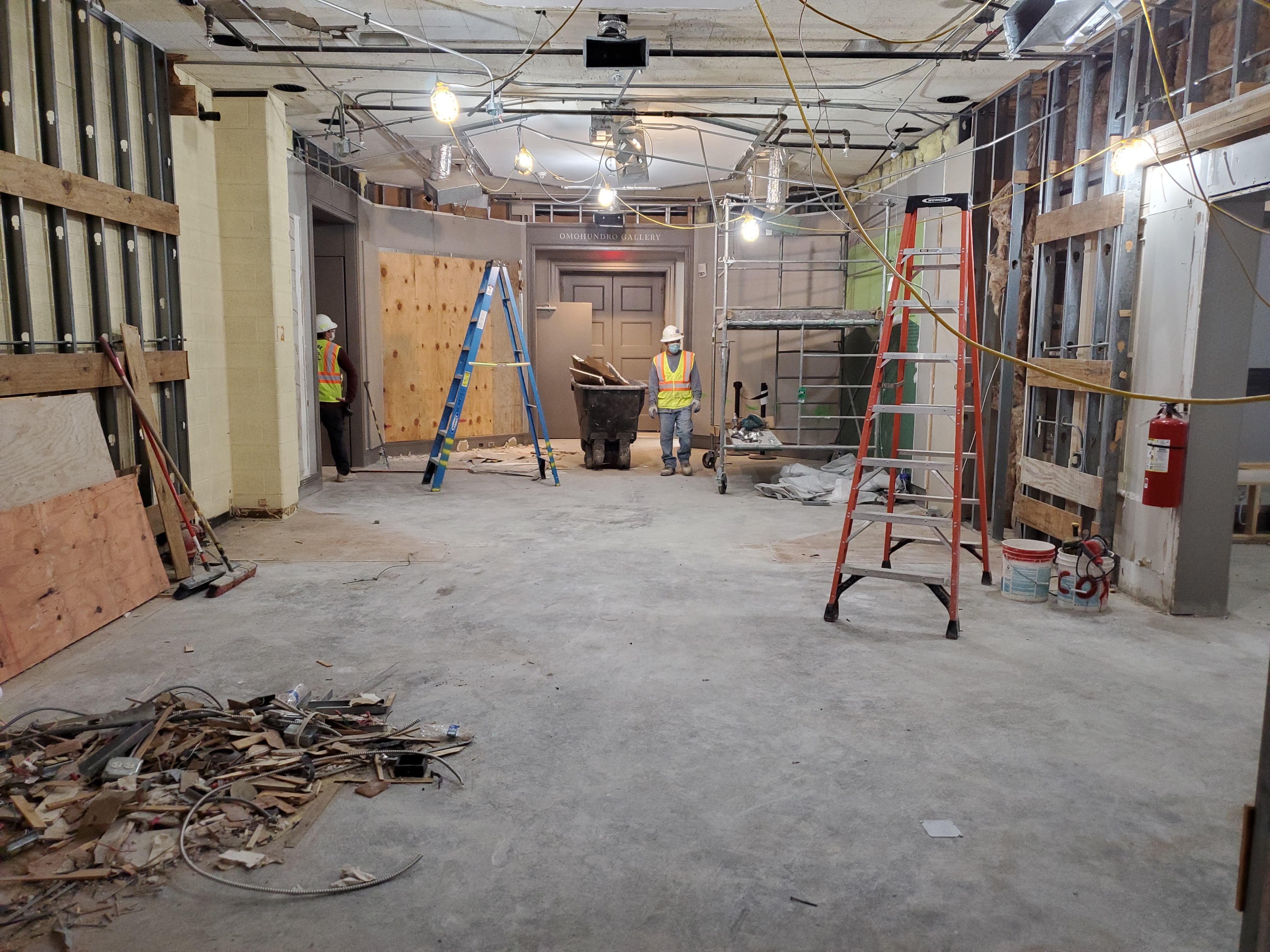 February 2021 – Construction is now underway inside the Museum's main gallery spaces. A new feature of the VMHC museum experience will be a stunning new orientation hall, which will lead guests from a new immersion theater to expanded changing and long-term exhibit spaces.
Image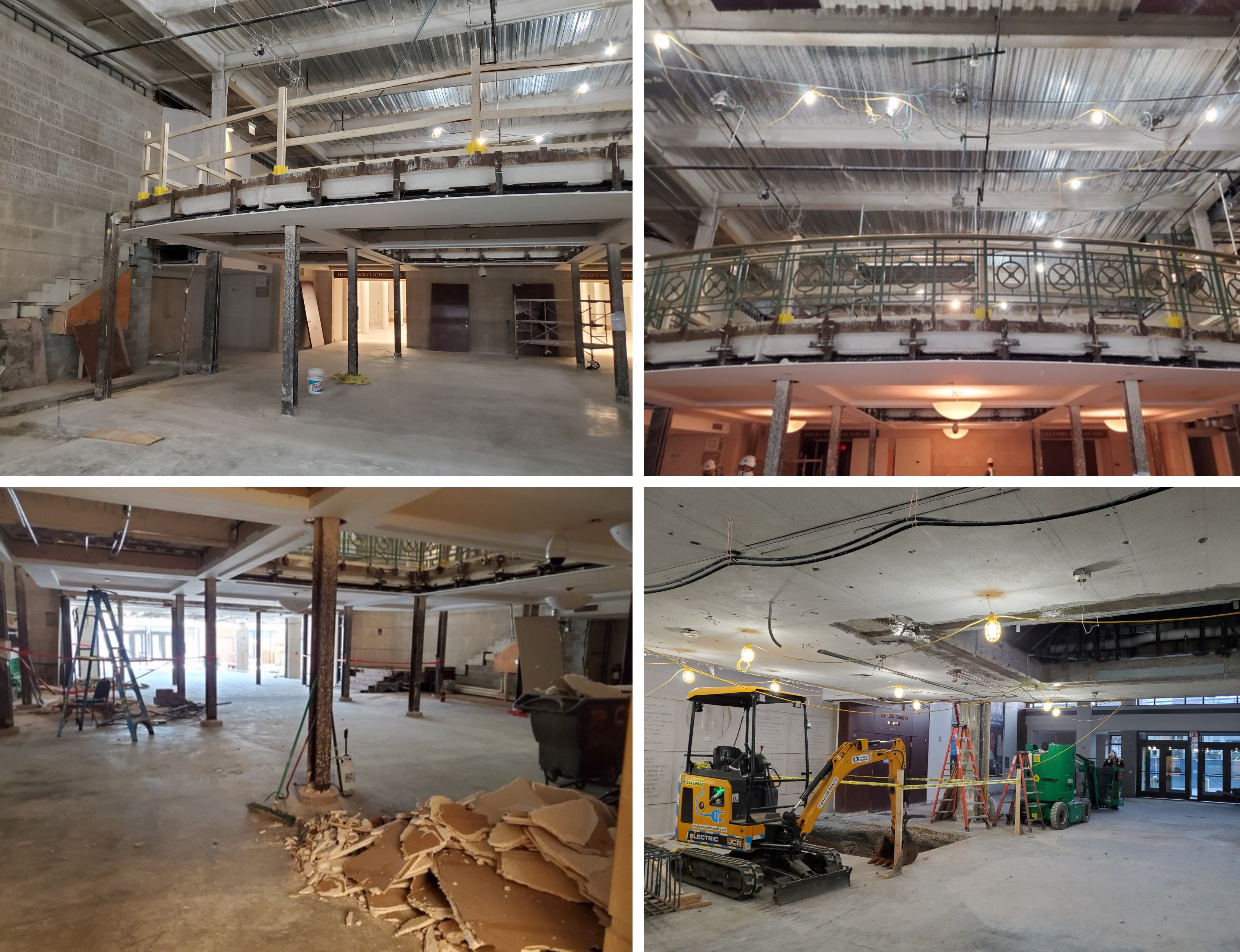 January 2021 – While the museum is temporarily closed to the public, major internal demolition is underway – particularly the work necessary to create the museum's new Great Hall. Also, with gallery spaces cleared of artifacts, efforts to revitalize key gallery spaces has begun. Many of these gallery renovations are slated to be completed and be available when the museum reopens in April 2021.
Image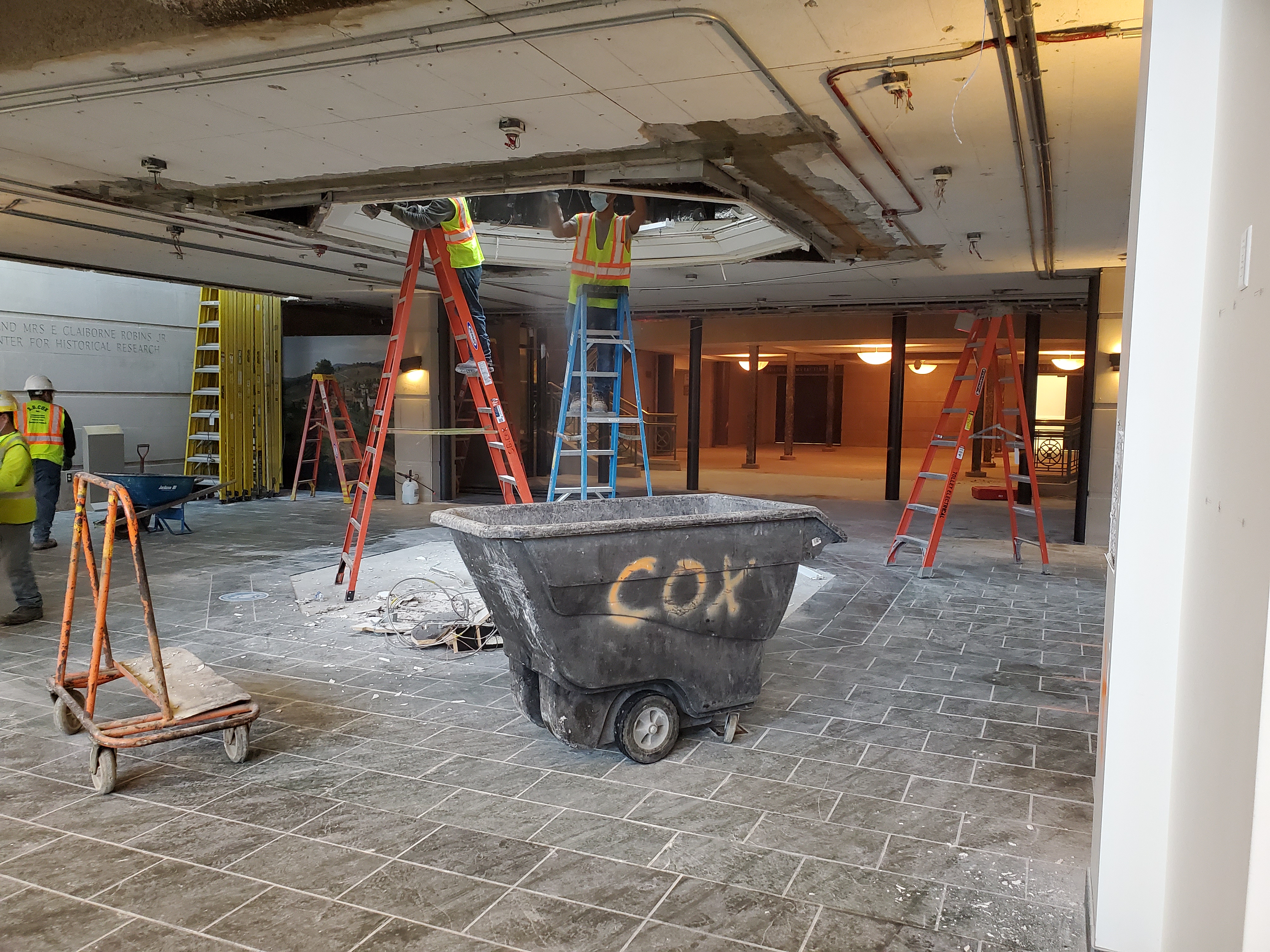 December 2020 – Our work to reimagine your state history museum is gaining momentum by the day – running ahead of schedule in some areas. As such, we have selected Monday, December 14, as the first day of our planned winter closure in order to expedite some of our most significant construction. Of course, we are also mindful of surging COVID-19 cases regionally and dramatically-reduced visitation to the museum – both of which also informed our decision to move ahead more quickly with our work. While online programming will continue, the museum will remain closed to guests through early April 2021.
The work we are doing will be nothing short of transformative! We look forward to a very bright future. We invite you to join us on this journey and follow our progress here and on social media.
Image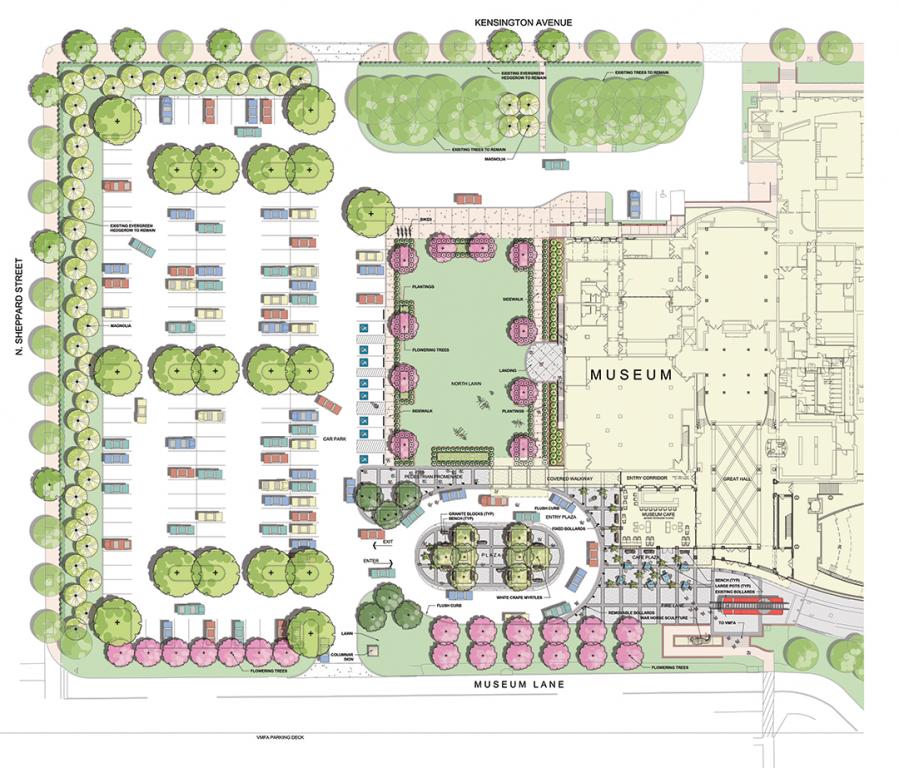 November 2020 – In planning for our campus redesign, we have had three main objectives:
1. to provide additional guest parking to ease on-street congestion;
2. to make our green space more useful and attractive for museum programs and our community; and
3. to proactively address the growing risk presented by our trees that are well past their expected lifespan.
On the last point, over the past decade, the handsome magnolia trees around our back lot (now more than a century old -- southern magnolias have a usual lifespan of about 80-100 years) continue to slowly fail. Many had already previously fallen or been removed due to core rot and weakness. But at the beginning of November, we began the difficult task of removing many of the remaining ones and beginning the process of renewing this green perimeter for the next 100 years.
In Spring 2021, we will introduce to our grounds 43 12-foot-tall new magnolias of the same variety of those being removed, planting them in a more sustainable arrangement to prevent entanglement or harm to the trees along Sheppard and Kensington Streets. In addition, we will plant 7 oak trees in the empty sidewalk wells along both streets, as well as a variety of new plants across our campus, including 23 new cherry blossom trees, 32 crape myrtles, 12 black gum trees, 3 elm trees, 3 maple trees, dozens of perennials flowers, and 600 boxwoods.
This is the single biggest investment we've ever made to our landscaping, and we look forward to welcoming you to this renewed oasis!
Image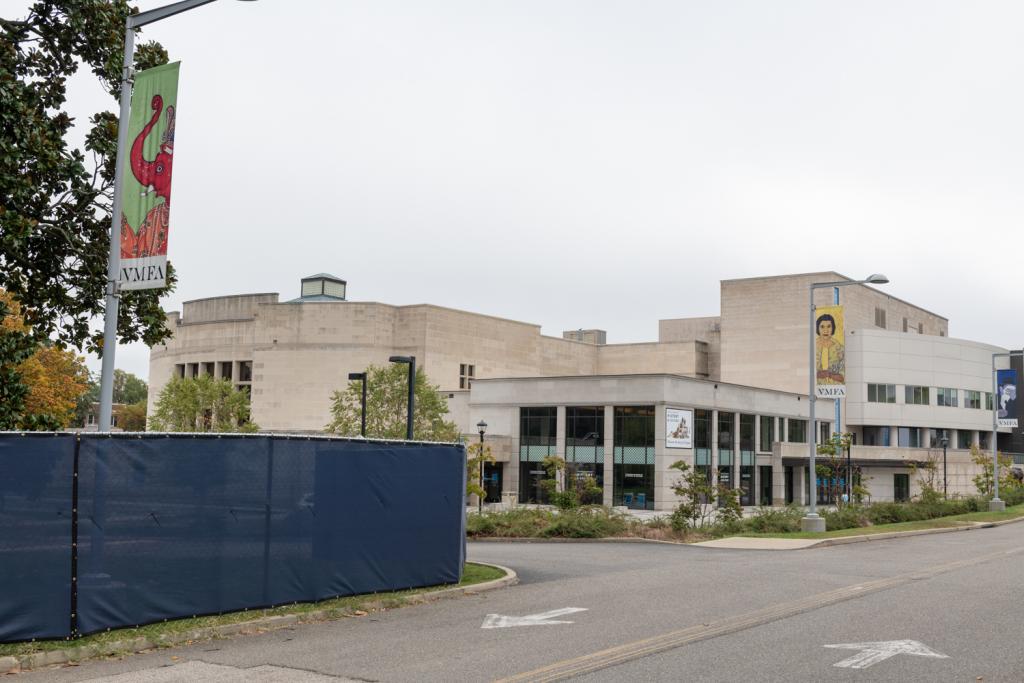 October 2020 – You may have noticed some new fencing along the perimeter of the VMHC property. Construction has started!
Stay tuned for more updates!