Collections
The VMHC collections consist of a wide range of objects, including genealogical materials, maps, paintings, prints, postcards, weapons, militaria, glass plate negatives, and photographs.
Image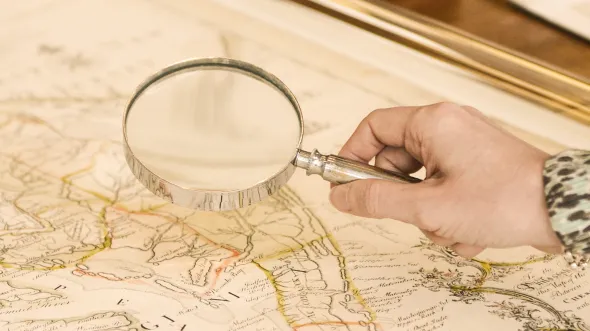 Image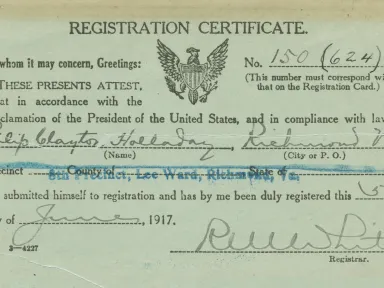 Library Catalog
The Virginia Museum of History & Culture's library collections includes both printed materials, such as books, journals, broadsides and sheet music, and manuscript materials, such as family and personal papers, diaries, company records, military records, and genealogies. 
Image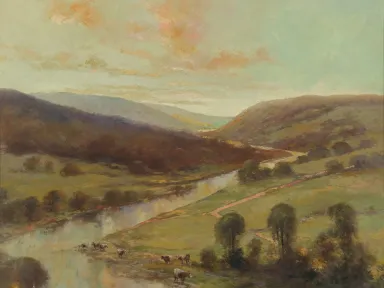 Museum Objects Catalog
The Virginia Museum of History & Culture's museum object collection consists of a broad range of materials including paintings, textiles, silver, weapons, militaria, photographs, prints, decorative arts and furniture, and postcards.
Collection Partnerships
The VMHC is proud to partner with other organizations to provide access to a number of special collections focused on particular topics and organizations' holdings.
Engage with VMHC Collections
Do you need a digital scan or reproduction?
The VMHC offers many options for researchers, publishers, and the general public. 
Featured Collections Items
The VMHC has a collection of more than 9 million items. Here are just a few them (please note that not all of them may be on display to the public). Search the Library or Museum Objects Collections databases to learn more. 
Image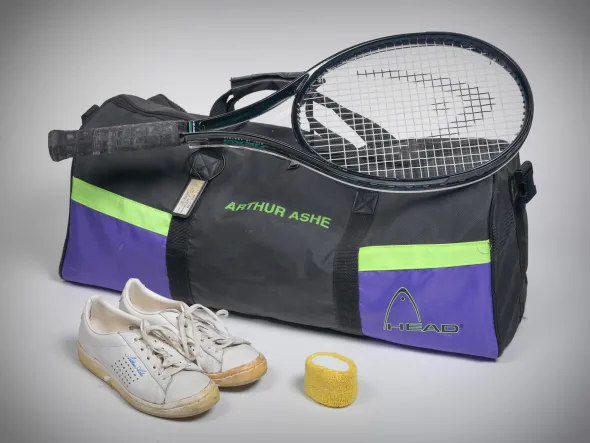 Tennis Items, Arthur Ashe
Tennis racquet,bag, and wrist band, all belonged to Arthur Ashe.
Image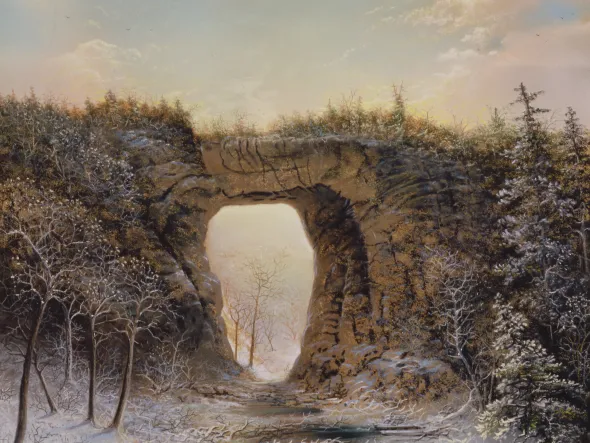 Drawing, Natural Bridge
Pastel drawing depicting Natural Bridge in Snow  by George Brewerton in 1872.
Image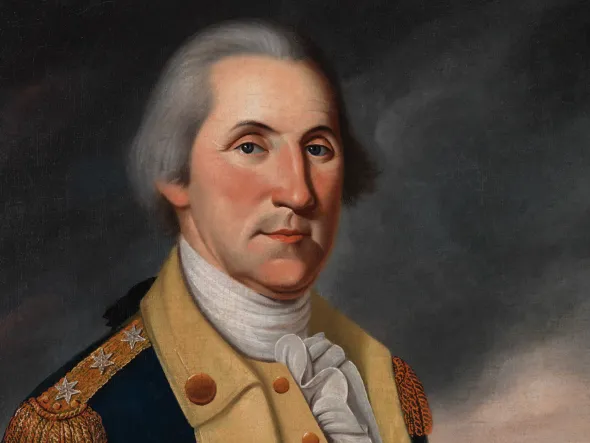 Painting, George Washington
Portrait in oils of George Washington by Charles Peale Polk, nephew of Charles Willson Peale, whose 1787 portrait of the general was the basis for this image. 
Image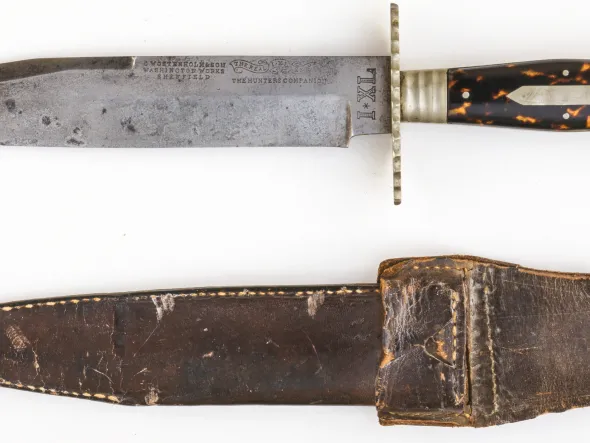 Bowie Knife
Bowie knife taken from John Brown at Harper's Ferry in 1859 by J.E.B. Stuart.
Image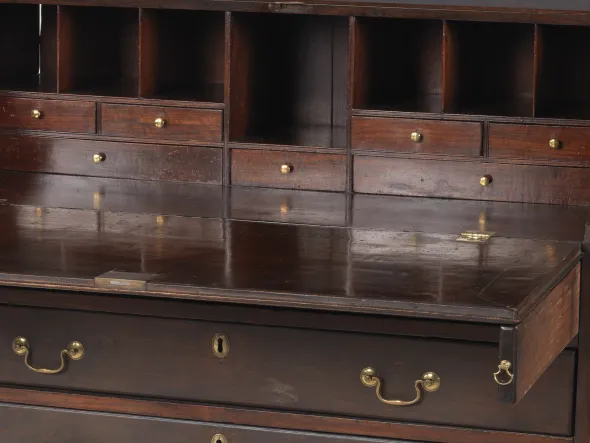 Desk circa 1780-1805
Chippenale slant-front desk with bracket feet, Eastern Virginia, probably Richmond, based on Williamsburg prototype. 
Image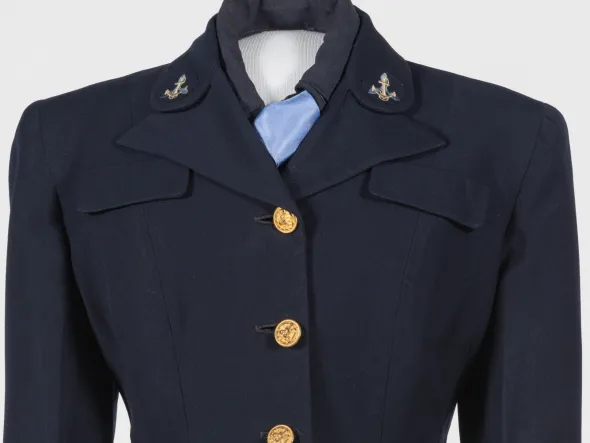 U.S. Navy WAVES Uniform
Complete WAVES uniform from World War II worn by Nancy E. Bailey (Bon Cogsdale).
Image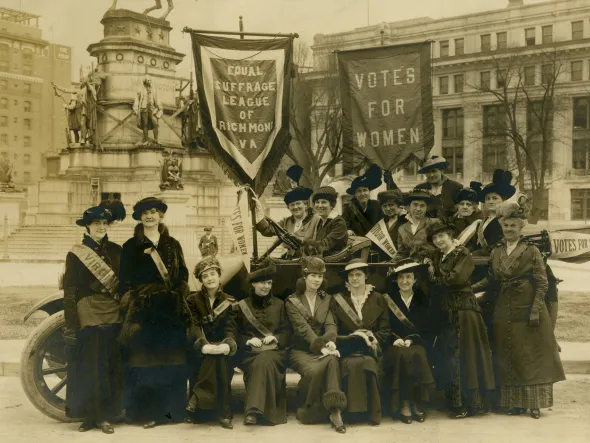 Equal Suffrage League of Richmond Photograph
1915 Photograph show a group of women gathered in Capitol Square holding large banners which read "Equal Suffrage League and Richmond, Virginia" and "Votes for Women." 
Image
Program, Southern Christian Leadership Conference, 1962
Program from the Virginia State Unit of the Southern Christian Leadership Conference meeting, includes a black and white photograph of Dr. Martin Luther King, Jr. and five signatures (clockwise from
Image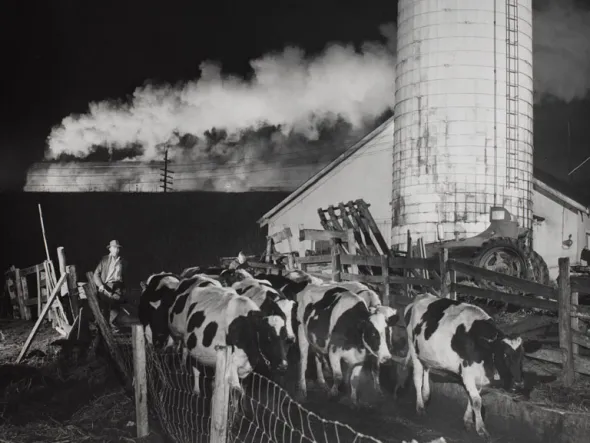 Photographic print, No. 3, Pocahontas [train], barrels by Shawsville on its night run to Cincinnati, 1955
Image depicting Norfolk and Western Train No. 3, the Pocahontas, in a shroud of exhaust with 13 cars of Christmas mail and passengers.
Image
Tintype Portrait of Robert Thaxton
Tintype portrait of Pvt. Robert Thaxton, a Confederate soldier killed at the battle of Chancellorsville, Virginia, in May 1863.
Image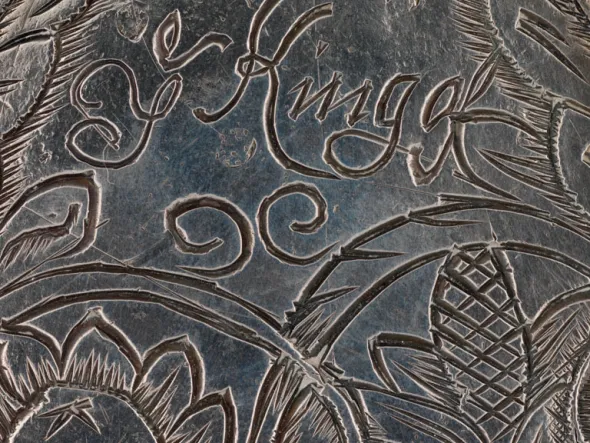 Medal, Indian Badge
A 1661 act of the Virginia General Assembly forced the Chief of the Machodoc—and all the leaders and warriors of Virginia's Indegenous people-to wear these badges while in English settlements.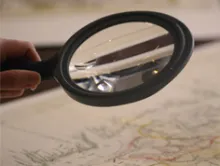 We hope that you will find what you are looking for within our online catalogs or among our Research Resources, but if you are in need of additional assistance, please contact our research team at reference@VirginiaHistory.org or 804.342.9677.