Linking to Our Past
About This Project
In August 2006, the Virginia Museum of History & Culture received a generous grant from The Links Foundation, Inc., to construct a website to showcase some of the items in the society's collections that pertain to African American history.
The collections of the Virginia Museum of History & Culture include more than 8.5 million cataloged manuscripts; 200,000 books (15,000 of which are classified as rare or unique); more than 5,000 maps; 1,200 newspaper titles and 300 serials; more than 4,000 pieces of sheet music; more than 1,500 portraits and other paintings; 290,000 photographs; and in excess of 32,000 museum objects, including textiles, silver, furniture, and weaponry. Our 20,000 items of paper ephemera range from funeral notices to inauguration programs. We have been collecting museum items since 1834. Materials that relate to the African American experience in Virginia can be found in abundance in all the categories listed above.
Collections documenting the African American experience in Virginia represent a large and growing component of our holdings. A few of these items have appeared in exhibitions organized by our former curator of African American history, Dr. Lauranett Lee. Some of them are shown in our long-term exhibition, The Story of Virginia. Nonetheless, many people remain unaware of our holdings in this area.
Although presenting these treasures through exhibits is one important component of our programming, this is not the only way we reach the public. Like most museums, we display less than 1% of our museum collections—letters, diaries, photographs, and printed material. Many of these items are either too fragile or just not visually appealing, yet they hold a special value to researchers and teachers as their contents help to unlock the untold stories of Virginia's past.
Moreover, our exhibitions only reach a small percentage of our audience. As a statewide institution, we have a mandate to serve the entire commonwealth. There are many people who, because of distance, are unable to reach our headquarters in Richmond. Motivated by this concern, the VMHC education department has identified teachers as one of its primary constituencies, and getting materials from our collections into your hands for use in the classrooms across Virginia is a priority.
In doing this project, we chose specific items to highlight various themes in African American history and to demonstrate the breadth of our holdings. The items we have chosen for this project include letters, diaries, broadsides, government documents, telegrams, paintings, prints, museum objects, and paper ephemera.
Concepts
In selecting the items to be included in Linking to Our Past, Dr. Lee developed a list of the following themes:
Identity: What forms of material culture help us measure who we are in a society that values American ideals of individualism and liberty and justice as well as African values such as collectivity and ancestral acknowledgment?
Freedom: What does freedom look like for enslaved people and free African Americans in a free society? How have gender conventions shaped the quest for freedom? In what ways does the quest for freedom drive the quest for justice? How is the quest articulated through material culture?
Education: As a cornerstone of upward mobility, how has the quest for education shaped individual and group aspirations? What benefits have been derived from literacy? How does illiteracy define power?
Community: What does community mean to an ever-changing society? How has it been re-fashioned through dislocation and migration? In what ways do community values shape life in slave quarters, churches, mutual benefit societies, and federated organizations and local clubs?
Resistance: In what overt and covert ways do we resist oppression? What can we learn from re-examining ideals and concepts emboldened in national and state documents and/or documents created by those who have been denied equal opportunities?
Justice: In what areas can we identify the fight for justice? Who were the leaders in the fight for justice? How has the quest for justice changed the cultural landscape?
Triumph: How do post–Civil War and post-civil rights legislation impact life and race relations in America? Where can we identify triumphant moments in Virginia's history through the sustained efforts of African Americans?
About Format
We have developed a format that is flexible enough to allow the best interpretation for each document. In doing so, we adjust the format to fit the item, rather than making the item fit the format. The organizational structure we have chosen is described below.
Title: Each item is identified by its type, its creator, and the year it was produced.
Introduction: This is a sentence or two that is designed to give teachers a quick idea about how the item can be used and what themes might be covered.
Historical Context: This section includes background historical information students and teachers need in order to better interpret the item.
Archival Context: This section explains how each item came to the Virginia Museum of History & Culture and provides information about its ownership (or provenance) that can aid interpretation. Many of the items are parts of larger collections, and often the materials in those collections provide clues that help with interpretation.
The Document: This section explores the item, drawing the reader's attention to specific passages, phrases, or images. It also explains obsolete language, identifies individuals, and provides other editorial emendations to aid analysis.
Typescript: This is a printed version of handwritten items. The creators of this site have tried to render the best possible transcriptions but have not followed any specific standards of historical editing. Typescripts are designed to be useable by teachers and students.
Activities and Teaching the Document: The suggested activities are designed to get students to look at each item closely and think about what they mean. Thus, they generally do not include many suggestions about follow-up activities, additional research, student projects, and the usual elements of a lesson plan. Nor do they target activities to specific grades. Nonetheless, each item includes the appropriate Virginia Standards of Learning for History and Social Sciences.
Suggested Reading: This brief bibliography includes the secondary sources used in writing the "Historical Context" section, as well as a few other books that pertain to the subject.
Credits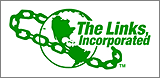 "Linking to Our Past: Documenting the African American Experience in Virginia" has been made possible with a generous grant from The Links Foundation, Inc., through the Richmond Chapter of The Links, Inc.