Teacher Advisory Council
---
Teacher Advisory Council FAQ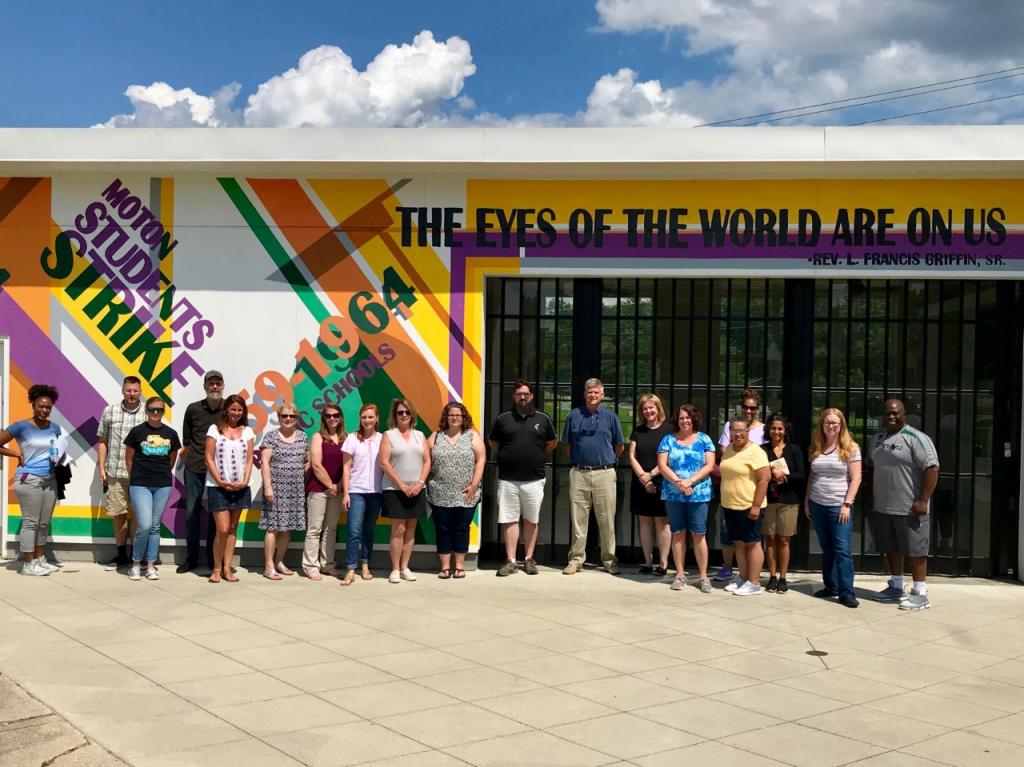 What is the Virginia Museum of History & Culture Teacher Advisory Council?
The VMHC Teacher Advisory Council works in partnership with the education team to make sure that the VMHC is best serving the needs of a diverse and inclusive range of teachers, students, and families. 
What are the responsibilities of teachers on the Advisory Council?
Members of the VMHC Teacher Advisory Council serve as positive ambassadors for The Virginia Museum of History & Culture education events (ex: teacher open houses, HistoryConnects distance learning, student field trips, professional development opportunities) and the institution as a whole. The council meets quarterly to discuss and provide input on educational initiatives and resources, as well as provide help planning and implementing our annual Weinstein Properties Summer Teachers Institutes. 
Teachers can serve for a maximum of two years simultaneously, in order to open space for new applicants. Teachers can leave after just one year, or reapply for another term after they have been off of the council for one year. 
What are the benefits for teachers on the Advisory Council?
Teachers on the Advisory Council will receive a free membership to the VMHC, as well as a free HistoryConnects program that they can use or gift to another teacher. Additionally, the council is a great way to build direct connections to the VMHC team for customized research or resource development. 
Who is eligible for the VMHC Teacher Advisory Council?
The Teacher Advisory Council is open to all Virginia private and public school teachers & administrators, including preschool or college teachers/administrators. Preference will be given to teachers whose areas of instruction overlap in some way with the resources we are able to provide within our collection. Currently, the council is not open to homeschool educators. 
The council is open to teachers across Virginia. Though logistics might be easier for teachers located in the Greater Richmond area, we recognize that there are many individuals located across the Commonwealth that are doing great things - and we want to hear from them! However, we would ask that you be able to make at least one quarterly meeting in-person and participate actively in remote meetings and email discussions with input and feedback. 
What is the timeline for the Advisory Council?
In order to help you plan your schedule, our proposed timeline for the 2022-2023 (August 2022 - July 2023) Teacher Advisory Council is as follows:
Applications Due: July 8th 
Notifications Sent: July 29th
September - First Meeting
December - Second Meeting
March - Third Meeting
June - Fourth Meeting
July - Weinstein Properties Teacher Institutes 
If you have any questions, please contact our Manager of Museum Programs, Maggie Creech, at mcreech@virginiahistory.org or our Manager of Digital Learning, Hailey Fenner, at hfenner@virginiahistory.org