Today's Agents of Change Biographies
Today's Agents of Change Biographies
"Today's Agents of Change" features a selection of contemporary activists staged in the same format and location as the 1915 photograph, but with a more diverse group of women representing a range of causes and accomplishments. Although not a comprehensive picture, this 2020 group portrait captures the dynamism and diversity of female activism in Virginia today. You can encounter additional changemakers—and add your own to the story—in the accompanying exhibition, Agents of Change: Female Activism in Virginia from Women's Suffrage to Today, on view at the VMHC from March 8 to September 27, 2020. 
Learn more about the participants of "Today's Agents of Change" below.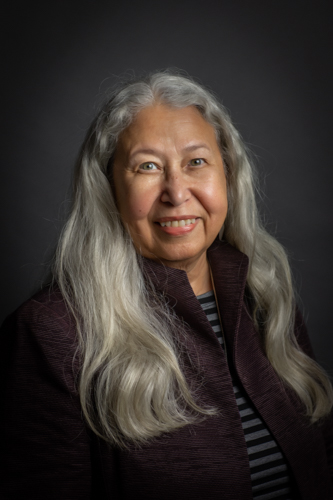 Chief Lynette Lewis Allston (b. 1949)
Southampton County
Allston returned to her childhood home in Drewryville, Virginia, after a career as a small business owner in Columbia, South Carolina. As Chief of the Nottoway Indian Tribe of Virginia, she guided the Tribe to achieving Virginia State Tribal Recognition and mentors the Tribe to embrace cultural regeneration of Native American traditions. Allston is also board president of the Rawls Museum Arts, a board member at the Virginia Museum of Fine Arts, and Planning Commission member for Southampton County.
---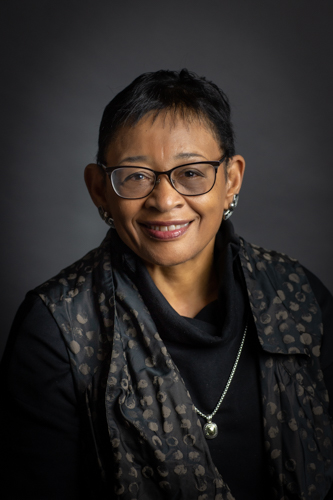 Viola Osborne Baskerville (b. 1951)
City of Richmond
As a public servant at the local and state level, Baskerville has been a steadfast advocate for the preservation of Virginia's African American history. She championed the placement of a statue honoring Arthur Ashe, Jr. on Monument Avenue and secured legislation providing scholarships to black students affected by Massive Resistance. Baskerville has also been instrumental in the establishment of many historical markers and monuments recognizing black history—including the Civil Rights Memorial at the State Capitol.
---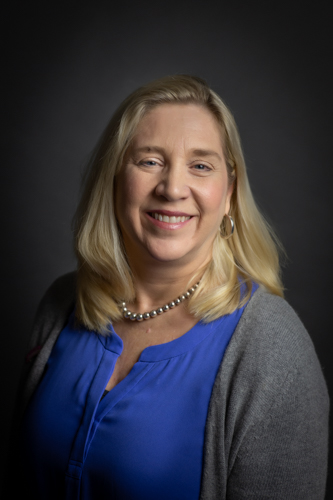 Diane Marrow Beirne (b. 1964)
City of Richmond
Beirne joined The Woman's Club (TWC) staff in 2007 and led a multi-million-dollar campaign to preserve Richmond's historic Bolling Haxall House, which serves as TWC's clubhouse. As executive director, she leads this 125-year-old organization in its mission to educate, engage, and inspire women through exposure to new ideas and new people. Building partnerships is a goal and a passion for Beirne, who encourages the community to join the conversation by attending TWC's successful speaker series. 
---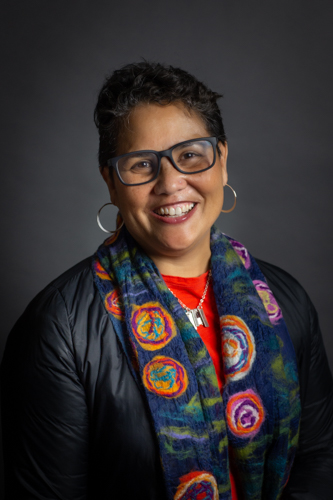 Regina H. Boone (b. 1970)
City of Richmond
Boone is an award-winning photojournalist for the Richmond Free Press. Previously, she worked for the Detroit Free Press where she most notably covered the Flint water crisis. TIME selected her photo for its cover—which CNN named as one of the "100 photos that defined the decade." She holds a political science degree from Spelman College, attended Ohio University's School of Visual Communication master's degree program, and was a 2018 Knight-Wallace Fellow at the University of Michigan. 
---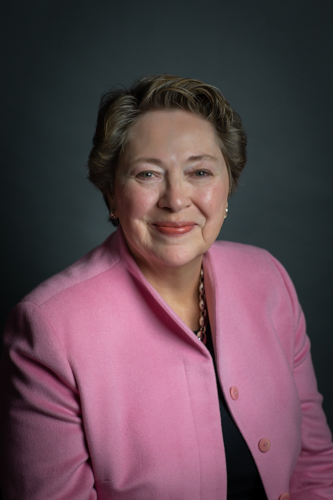 The Honorable Leslie Byrne (b. 1946)
Fairfax County
A fixture in Virginia politics for more than three decades, Byrne became the first woman elected to the U.S. Congress from the Commonwealth of Virginia in 1992. Byrne has served as a member of the House of Delegates, the Virginia Senate, and White House Consumer Director. She is also the first woman to serve in all three legislative bodies. Byrne is also a small business owner.
---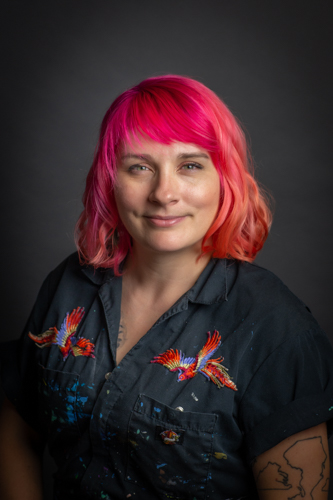 Nico Cathcart (b. 1983)
City of Richmond
Cathcart is a Canadian-born muralist, artist, and curator whose work revolves around themes of intersectional feminism and environmentalism. As someone in the process of going deaf, she uses birds in her art to address her disability. She is an outspoken advocate for equal representation in a male-dominated industry. Cathcart aims to inspire girls to be unafraid of barriers. Her large-scale public murals—which appear around Richmond and in other cities—address social issues and inspire activism. 
---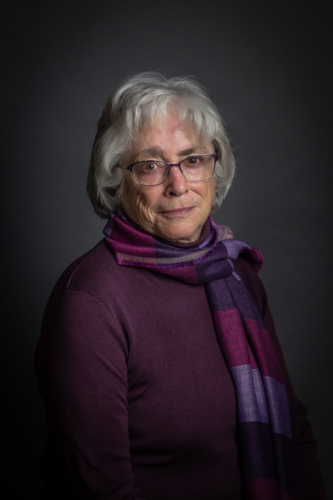 Constance Chamberlin (b. 1944)
Madison County
Chamberlin continued her family's commitment to civil rights activism as president of Housing Opportunities Made Equal of Virginia (HOME). Combining aggressive advocacy with strategic partnerships, she led HOME's fight for justice and equal access to housing for all people for 23 years. Among HOME's accomplishments under her leadership was the successful lawsuit against Nationwide Insurance for redlining African American neighborhoods, resulting in better insurance and better housing for families across the United States.
---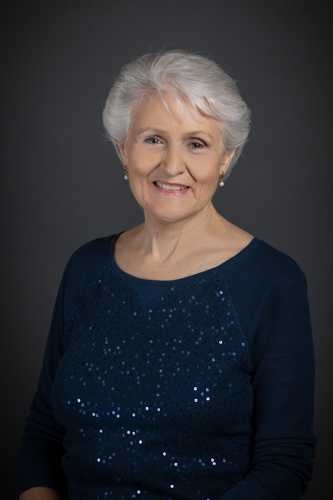 Sylvia Clute (b. 1943)
City of Richmond 
Clute practiced law in Richmond from 1974 to 2003 working to reform laws relating to women and children. In 1977, she co-founded the Women's Bank of Richmond—an institution dedicated to providing women loans at a time when most banks would not. Today, Clute advocates for "Unitive Justice," a model to reform the justice system through the principle of "lovingkindness." Clute is currently applying this model to schools and is training formerly incarcerated people to apply it in troubled communities.
---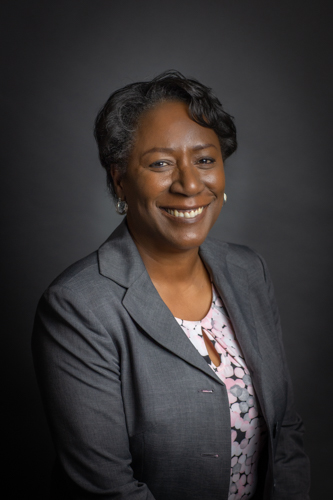 Christy S. Coleman (b. 1964)
City of Williamsburg
Coleman is the executive director of the Jamestown-Yorktown Foundation, having previously served as CEO for the American Civil War Museum and the Charles H. Wright Museum of African American History. A tireless advocate for the power of museums in community life, she is an innovator and leader in the history museum field. In 2018, Coleman was named by TIME as one of the "31 people changing the South."
---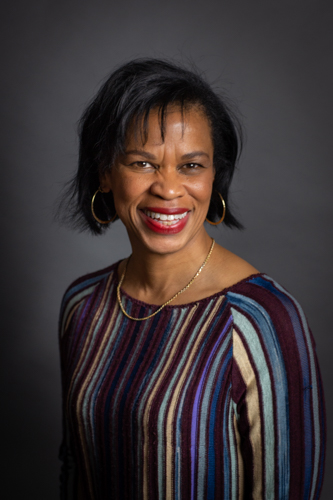 Dr. Andrea N. Douglas 
City of Charlottesville 
Douglas is the founding executive director of the Jefferson School African American Heritage Center—an organization dedicated to the preservation of the heritage and legacy of the black community of Charlottesville and Albemarle County. Previously, she led the Charlottesville PLACE Design task force, served on the Blue-Ribbon Commission on Race and Monuments, and was nominated to the University of Virginia's President's Commission on Slavery.
---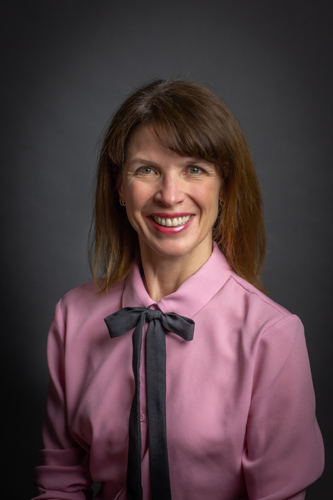 Rachel Scott Everett (b. 1974)
City of Richmond
Everett is a creative director and passionate resister. Since the 2016 election, she has leveraged her advertising and branding expertise to raise awareness of and advocate for women's rights and social equality. She organized and helped promote the annual Women's March in Richmond, Virginia (2018); Rome, Italy (2019); and Washington, D.C. (2020). As an activist, she continues to defend women's equality, the environment, science, and gun control.
---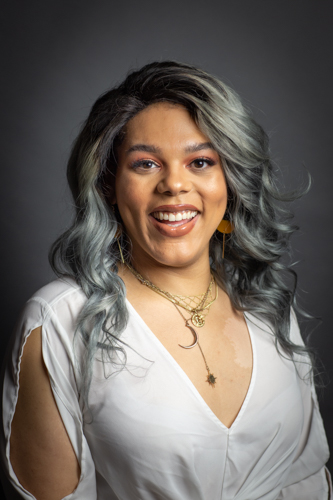 Aurora Higgs (b. 1990)
City of Richmond
Higgs describes herself as a "queer visionary of color from below the poverty line." Interracial and transgender, she is a black, queer activist who uses her platform to champion diversity, equity, and inclusion. A first-generation college student, she recently completed a master's degree in Education Leadership. Higgs performs and records media to elevate the lives of QTPOC (Queer Trans People of Color). In 2019 she was named by Style Weekly as one of Richmond's "Top 40 Under 40."
---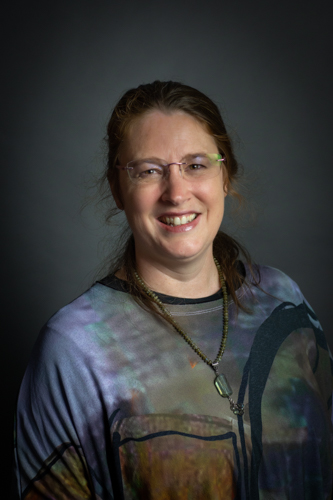 Kati Hornung (b. 1973)
Chesterfield County
Hornung was the Campaign Coordinator for the state-wide, nonpartisan, grassroots VAratifyERA campaign that achieved Virginia's ratification of the Equal Rights Amendment in January 2020. Her passion was driven by her own life experiences, the desire to correct the purposeful, historical exclusion of women from the Constitution, and the hope that incarcerated women could have a new tool in their legal toolbox to challenge government-based discrimination. 
---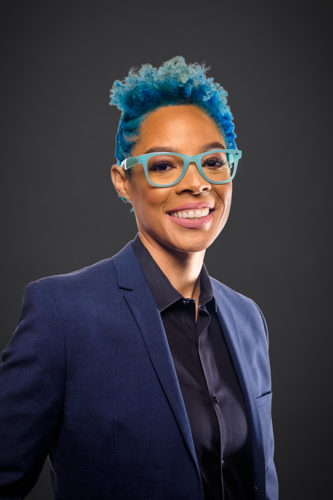 Dr. Tiffany Jana (b. 1977)
City of Richmond
Dr. Jana founded TMI Consulting Inc., the world's first diversity and equity focused Benefit Corporation. She and the company have won numerous awards including Entrepreneur of the Year and Inc.com's Top 100 Leadership Speaker Award. Dr. Jana has authored four best-selling books and is an accomplished international public speaker with credits including a TEDx Talk on privilege. She maintains fluency in three languages and identifies as both an Awareness Artist and a Pleasure Activist.
---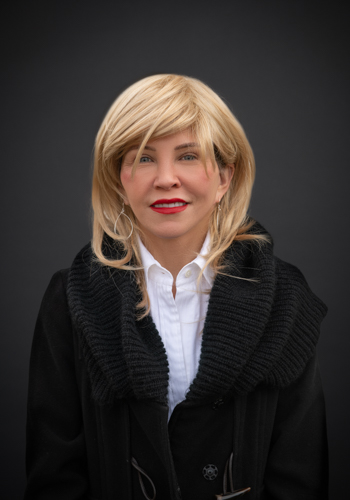 Katie Koestner (b. 1972)
City of Williamsburg
In 1991, Koestner was the first woman in the United States to speak out nationally and publicly as the victim of campus date rape—which she experienced while a student at William & Mary. She is one of the nation's most sought-after experts on student safety and healthy relationships. Since 2009 she has served as the executive director of the Take Back The Night Foundation, which organizes over 900 events in more than 30 countries in the effort to end sexual violence.
---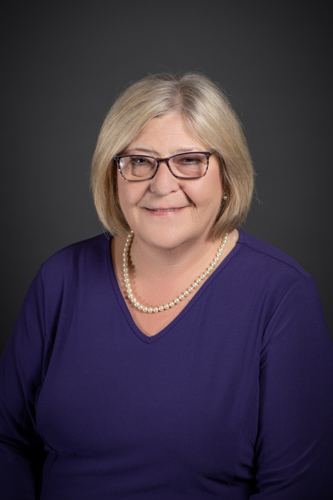 Doris Crouse-Mays (b. 1958)
Wythe County
In 2010, Crouse-Mays was the first woman to be elected president of the Virginia AFL-CIO. Her dedication to ensuring that the voices of Virginia's Union members are heard led to her reelection in 2014 and 2018. In 2010, she became a member of the Democratic National Committee's executive council, and today serves as a board member of Virginia's Emerge program that trains and supports Democratic women who want to run for office. 
---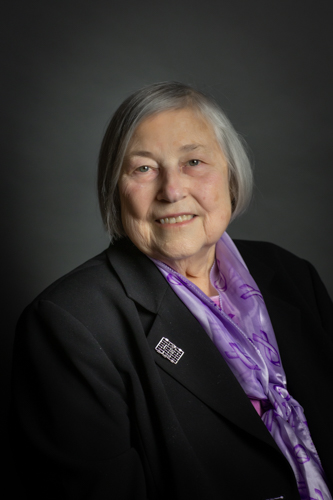 Emily McCoy (b. 1940)
Fairfax County
For more than four decades, McCoy has been an activist for the rights of women in Virginia. She began working for Virginia's ratification of the Equal Rights Amendment in 1980. McCoy has also advocated for divorce law reform, family law and child support reform, reproductive rights, and improvements in the treatment of women in Virginia's court system. She has been instrumental in establishing a national memorial to suffragists with a focus on those imprisoned at Lorton, Virginia, in 1917.
---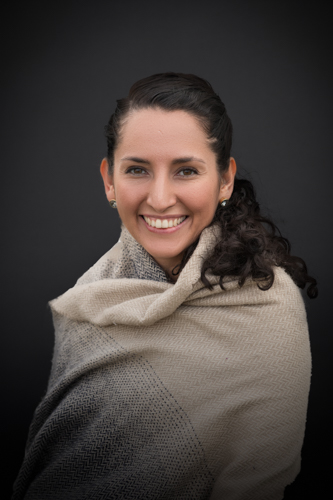 Claudette Monroy (b. 1987)
City of Harrisonburg
Born in Torreón, Mexico, Monroy came to the United States with her mother and younger sister at the age of 15. She received protection from deportation and employment authorization in 2013 through Deferred Action for Childhood Arrivals (DACA). Monroy has devoted her career to supporting low-income immigrant students and families. She advocates for younger DREAMers and the undocumented community by sharing her own story and educating American citizens about the complexity of immigration.
---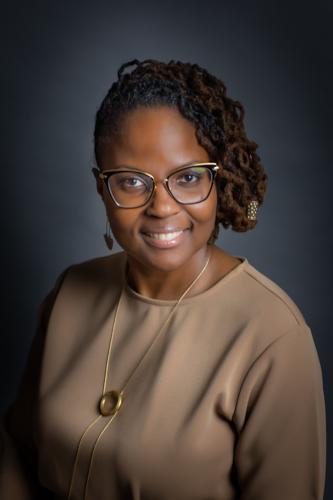 Angela Patton (b. 1971)
Chesterfield County
Patton has been "preparing Black girls for the world and the world for Black girls" since 2004 through her nonprofit, Girls For A Change. GFAC seeks to address the unique challenges faced by girls of color and to support and inspire them through after school and summer enrichment leadership programs focused on creating social change. President Obama recognized Patton as a White House Champion of Change in 2016, and her TED Talk has almost one million views.
---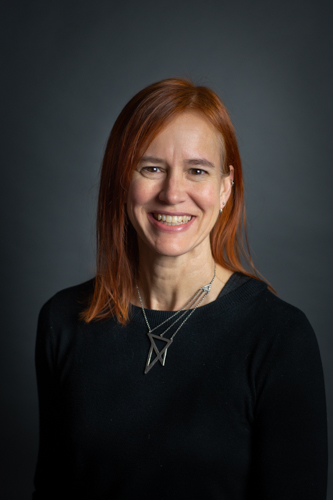 Jennifer Hoyt Tidwell 
City of Charlottesville
Tidwell is a theatre and performance artist, teacher, and activist. In 2008, she founded a theatrical and philanthropic ladies arm wrestling league called CLAW (Charlottesville Lady Arm Wrestlers). The league has spread to more than 25 cities around the U.S. and Europe and raised hundreds of thousands of dollars for women-focused causes. In 2018, Tidwell developed a performance installation addressing the city of Charlottesville's statue controversy for the University of Virginia's Art in Place group show.
---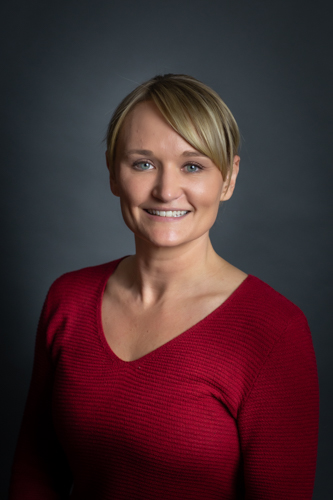 Keri Treadway (b. 1980)
Chesterfield County
A 16-year teaching veteran and a devoted teacher organizer, Treadway helped organize a successful series of rallies in 2016 which resulted in more local funding for schools. This first victory morphed into founding Support Richmond Public Schools, a grassroots organization that advocates for more democratic and transparent governance in RPS. Inspired by teacher strikes across the nation, she helped found Virginia Educators United (VEU)—a statewide coalition for public school funding which recently launched the Fund Our Schools campaign. 
---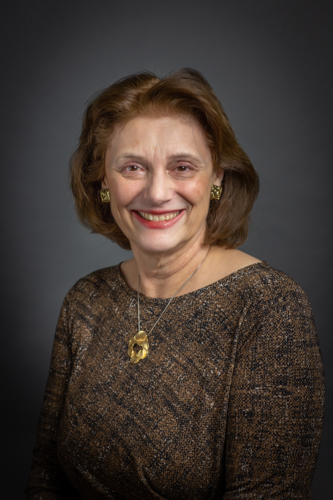 Dr. Sandra Gioia Treadway (b. 1950)
Henrico County 
An expert on women's history with a doctoral degree from the University of Virginia, Treadway has served as Librarian of Virginia since 2007. Her publications include Women of Mark: A History of the Woman's Club of Richmond and Virginia Women: Their Lives and Times. Since 2011 she has served on the Virginia Women's Monument Commission. She is past president of the Chief Officers of State Library Agencies and of the Southern Association of Women Historians. 
---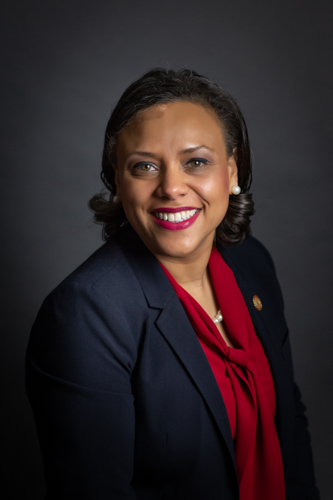 Dr. Janice B. Underwood (b. 1976)
City of Williamsburg
In 2019, Dr. Underwood was appointed as the Commonwealth of Virginia's first cabinet-level Director of Diversity, Equity, and Inclusion. By creating this government position, the Commonwealth of Virginia is demonstrating equity leadership for the entire country. Dr. Underwood is committed to addressing racial, ethnic, disability, gender-based, and other cultural inequities in formal policies and legislation and in informal practices in Virginia state government.
---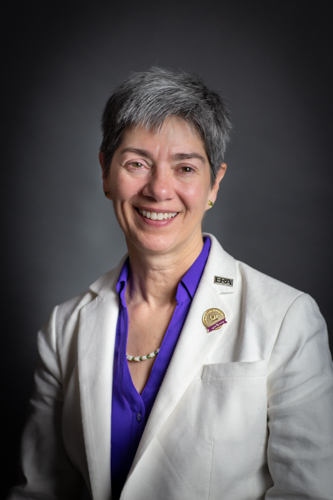 Deb Wake (b. 1963)
Rockingham County
Founded in 1920, the nonpartisan League of Women Voters (LWV) encourages women to use their voting power to shape public policy. As president of this century-old grassroots organization, Wake is leading the LWV to be more inclusive and to offer as many avenues for political participation as possible to its members. Wake has volunteered for numerous organizations, and her participation in Henrico County's Lamb's Basket food pantry offers her the opportunity to help those who are less fortunate.
---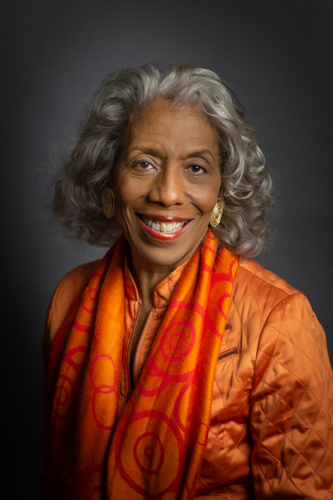 Bessida Cauthorne White (b. 1947)
Middlesex County
White is an activist, genealogist, and retired attorney whose interests include Africana history and culture, and African American, women's, and LGBTQ+ rights. She became the first black woman to serve on the bench in Virginia when appointed a substitute judge of the General District Court of the City of Richmond in 1983. White has served as a founder, officer, and board member for numerous legal, women's rights, historical, fine arts, and genealogical organizations across the state and nation. 
---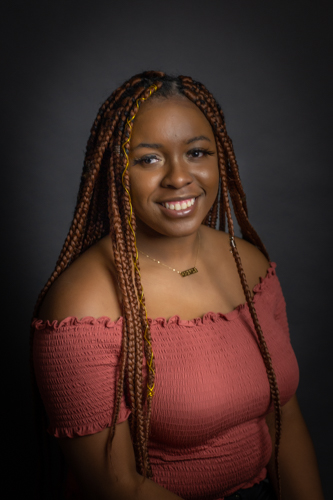 Shayy Winn (b. 2000)
Chesterfield County
Winn has always had a profound love and passion for music. Before rising to national attention, she was performing and impressing local audiences with her eloquent singing voice. Losing her vision in 2017 did not stop her from pursuing her love of music. As an American Idol contestant in 2019, Winn inspired millions with her televised audition, and she continues to share her story as a way to encourage others to follow their passions.
---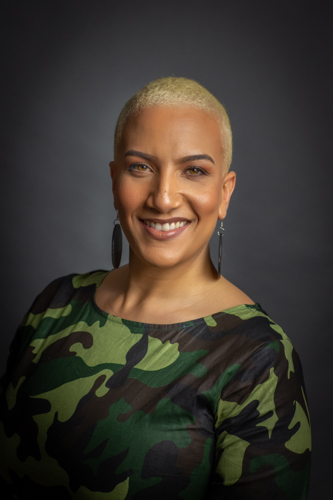 Chelsea Higgs Wise (b. 1984)
City of Richmond
Wise is a clinical social worker and dialogue practitioner who specializes in connecting underserved communities with policymakers to advocate against racism and misogyny. An activist for many social justice issues, she hosts Richmond's WRIR 97.3 FM Race Capitol and founded Marijuana Justice. In 2018, she was named a "Top 40 Under 40" by Style Weekly and a Health + Equity Fellow by Richmond Memorial Health Foundation. Wise is also involved in the planning of a statue honoring U.S. Colored Troops on Richmond's Monument Avenue.