Coming Out, Affecting Change
Coming Out, Affecting Change
Topics
Civil Rights
LGBTQ+ History
Politics & Government
For centuries, social and legal discrimination forced most lesbian, gay, bisexual, transgender, and queer (LGBTQ+) Virginians to conceal their relationships and gender identities. Today, many LGBTQ+ Virginians continue to publicly fight for legal protections from discrimination, while others face very personal challenges in being open about who they are and who they love.
The Virginia Museum of History & Culture (VMHC) and Virginia Pride partnered to feature a special work of art by artist Ben Workman (aka Jumper Maybach), which Virginia Pride commissioned and donated to the VMHC in 2018, as part of the museum's The Story of Virginia exhibition.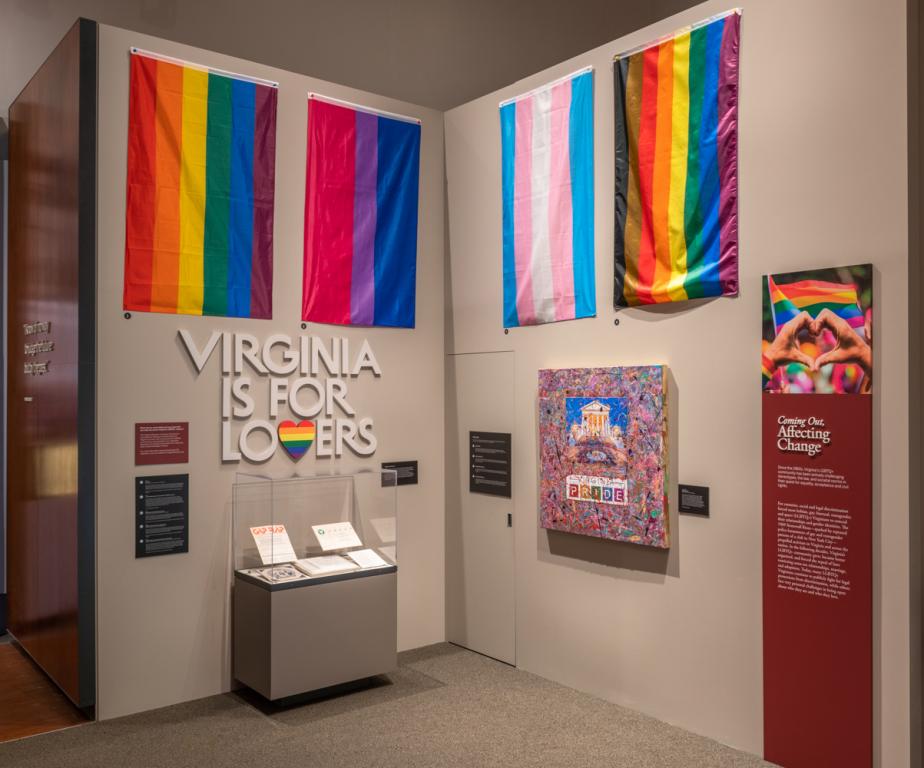 Also featured were items from the VMHC collections including a program from the 1989 Richmond Lesbian and Gay Pride Day, newsletters from early LGBTQ+ rights organizations, and documents belonging to influential activists.
---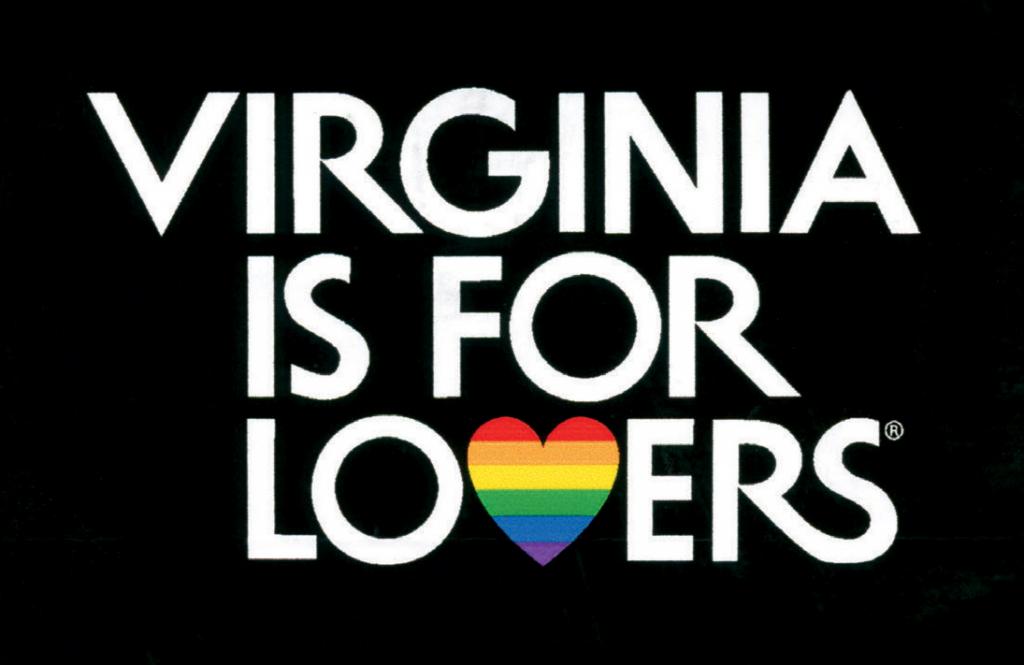 What stories and artifacts do you have that can help document Virginia's LGBTQ+ history?
The Virginia Museum of History & Culture is committed to telling a more inclusive story of Virginia. As such, we must ensure the LGBTQ+ community is represented in our collection, allowing us to preserve and share this important, often unacknowledged, history.
We are collaborating with LGBTQ+ communities to document these important stories by collecting oral histories, images, documents, and artifacts. If you have a story or item to share, please contact Adam Scher, Vice President of Collections, at 804.342.9670 or ascher@virginiahistory.org. Learn more about donating to the collections.