Fresh Paint: Murals Inspired by the Story of Virginia
Fresh Paint: Murals Inspired by the Story of Virginia
Topics
Art & Architecture
Black History
Civil Rights
Civil War
Education
Geography & Environment
Politics & Government
Women's History
With over 100 murals, Richmond's vibrant street art scene is a visual reminder of the city's history, modernity, and diversity of cultures. This unprecedented exhibition explored the power of murals to encourage reflection on Virginia's past by inviting artists to produce works inspired by one or more historical items from the museum's collection, and in so doing examine our present and inspire us to think about ways we can shape the future. 
Artist commissions and exhibit support generously provided by Pam and Bill Royall.
---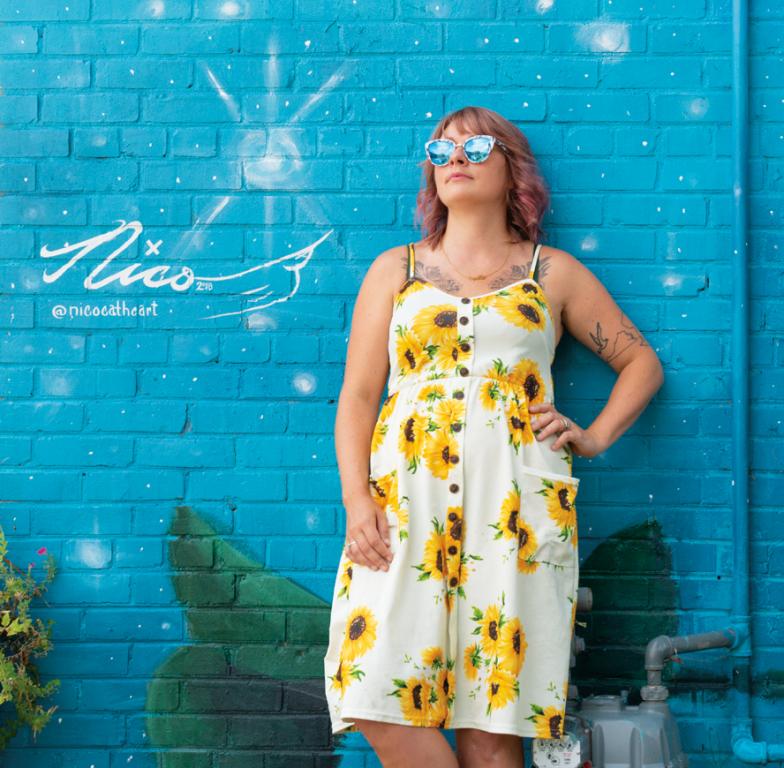 "Richmond is a public arts city. By putting this show together at the museum with its vast historical holdings, we are documenting a unique modern movement, while building on Virginia's storied past. The show creates a new accessibility to a collection that is meaningful and expanding. The unique mix of younger artists with some of the more established faces of the mural community lends itself to a fun cross section of RVA right now."
- mural artist Nico Cathcart
---
About the Mural Project
This project, which launched in 2018, was more than a year in the making. It started with an idea for the book, The Story of Virginia: Highlights from the Virginia Museum of History and Culture, co-authored by Jamie O. Bosket, VMHC President and CEO, and Dr. William M. S. Rasmussen, VMHC Senior Curator of Exhibitions and Lora M. Robins Curator of Art. Published in October 2018, it illustrates 400+ objects from our collection that help tell the rich history of the Commonwealth.
Our staff was inspired by how Richmond's street art community is telling the story of the city and state today. They wondered how these artists might interpret collection pieces and themes highlighted in the book. Thus the Fresh Paint exhibition was born! Each artist was asked to develop a mural based on object(s) or theme(s) from the new book that they found particularly impactful.
Associated Content:
---
Multimedia content:
Fresh Paint Webinars: These webinars were hosted by VMHC Education in the spring of 2020 as part of the Virginia History At Home digital offerings while the museum was closed due to the COVID-19 pandemic.

Live Painting in the Gallery: Hosted during the month leading up to the public opening and in conjunction with artoberVA, an annual celebration of arts and culture in Richmond and Tri-Cities area of Virginia, guests were able to watch the murals being created. 

Cocktails With The Artists: Fresh Paint Exhibit Opening: This sold-out event on October 26, 2018 featured the book launch for The Story of Virginia: Highlights from the Virginia Museum of History and Culture, drinks and hors d'oeuvres with the artists, a sneak peek at the exhibition, and a panel discussion with the artists. View event photos. View a video from the event.

Murals of Richmond Artist Panel: This event in January 2019 featured a panel discussion with Virginia mural artists, moderated by artist, muralist, and writer Mickael Broth, followed by a book signing of Broth's book, Murals of Richmond. View a video of the discussion.

Color Our Collections: We created these coloring pages in honor of the Color Our Collections festival with fellow museums, libraries, archives, and other cultural institutions around the world. Download the coloring pages below and unleash your creativity, then share them with us on Facebook at @VirginiaHistory, Instagram at @VirginiaHistory, and Twitter at @VirginiaMuseum. 

The VMHC would like to thank all of the artists who submitted designs for Fresh Paint. Although the subjects of the murals may be provocative, all imagery and text in this exhibition is appropriate for a general audience that includes children and does not include profanity, nudity, or excessive violence.