Fresh Paint: Murals Inspired by the Story of Virginia
Fresh Paint: Murals Inspired by the Story of Virginia
Topics
Art & Architecture
Black History
Civil Rights
Civil War
Education
Geography & Environment
Politics & Government
Women's History
With over 100 murals, Richmond's vibrant street art scene is a visual reminder of the city's history, modernity, and diversity of cultures. This unprecedented exhibition explored the power of murals to encourage reflection on Virginia's past by inviting artists to produce works inspired by one or more historical items from the museum's collection, and in so doing examine our present and inspire us to think about ways we can shape the future. 
Artist commissions and exhibit support generously provided by Pam and Bill Royall.
---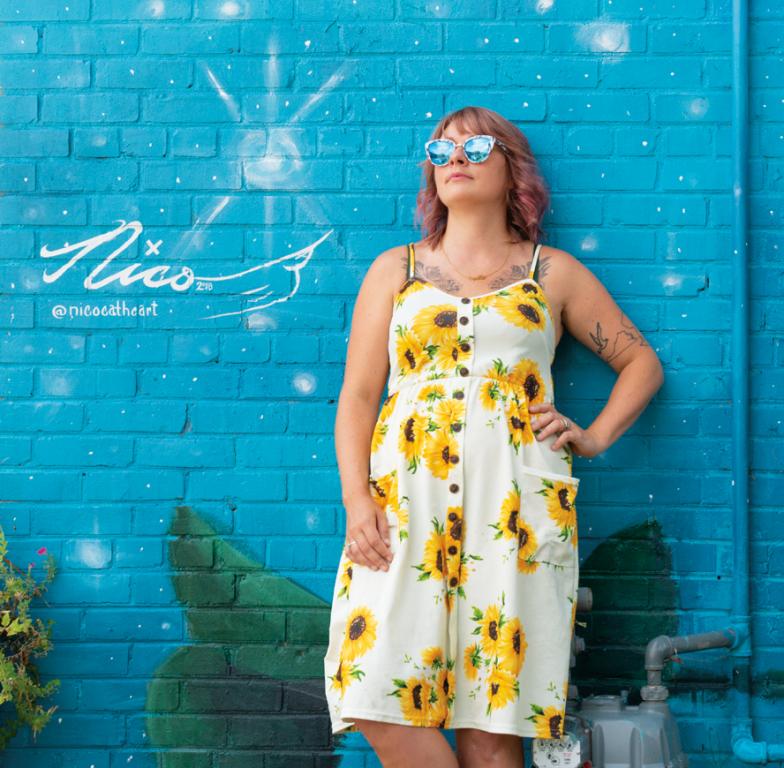 "Richmond is a public arts city. By putting this show together at the museum with its vast historical holdings, we are documenting a unique modern movement, while building on Virginia's storied past. The show creates a new accessibility to a collection that is meaningful and expanding. The unique mix of younger artists with some of the more established faces of the mural community lends itself to a fun cross section of RVA right now."
- mural artist Nico Cathcart
---
About the Mural Project
This project, which launched in 2018, was more than a year in the making. It started with an idea for the book, The Story of Virginia: Highlights from the Virginia Museum of History and Culture, co-authored by Jamie O. Bosket, VMHC President and CEO, and Dr. William M. S. Rasmussen, VMHC Senior Curator of Exhibitions and Lora M. Robins Curator of Art. Published in October 2018, it illustrates 400+ objects from our collection that help tell the rich history of the Commonwealth.
Our staff was inspired by how Richmond's street art community is telling the story of the city and state today. They wondered how these artists might interpret collection pieces and themes highlighted in the book. Thus the Fresh Paint exhibition was born! Each artist was asked to develop a mural based on object(s) or theme(s) from the new book that they found particularly impactful. Learn more about the book.
---
Multimedia content:
Fresh Paint Webinars: These webinars were hosted by VMHC Education in the spring of 2020 as part of the Virginia History At Home digital offerings while the museum was closed due to the COVID-19 pandemic.

Live Painting in the Gallery: Hosted during the month leading up to the public opening and in conjunction with artoberVA, an annual celebration of arts and culture in Richmond and Tri-Cities area of Virginia, guests were able to watch the murals being created. 

Cocktails With The Artists: Fresh Paint Exhibit Opening: This sold-out event on October 26, 2018 featured the book launch for The Story of Virginia: Highlights from the Virginia Museum of History and Culture, drinks and hors d'oeuvres with the artists, a sneak peek at the exhibition, and a panel discussion with the artists. View event photos. View a video from the event.

Murals of Richmond Artist Panel: This event in January 2019 featured a panel discussion with Virginia mural artists, moderated by artist, muralist, and writer Mickael Broth, followed by a book signing of Broth's book, Murals of Richmond. View a video of the discussion.

Color Our Collections: We created these coloring pages in honor of the Color Our Collections festival with fellow museums, libraries, archives, and other cultural institutions around the world. Download the coloring pages below and unleash your creativity, then share them with us on Facebook at @VirginiaHistory, Instagram at @VirginiaHistory, and Twitter at @VirginiaMuseum. 
---
The Artists and Their Work:
Artists Mickael Broth, Nico Cathcart, Wing Chow, Hamilton Glass, Chris Milk Hulburt, Amelia Blair Langford, Austin Miles, Toobz Muir, Noah Scalin, and Ed Trask will participate in this unique exhibition. Some of the artifacts the artists have chosen for inspiration include a painting of Natural Bridge, a WWI uniform, a hat worn at the 2017 Women's March, a 1921 photograph of social reformer Janie Porter Barrett, James J. Audubon's "The Viviparous Quadrupeds of North America," a rare early automobile made in Virginia, and a sword recovered from a Civil War battlefield near Petersburg.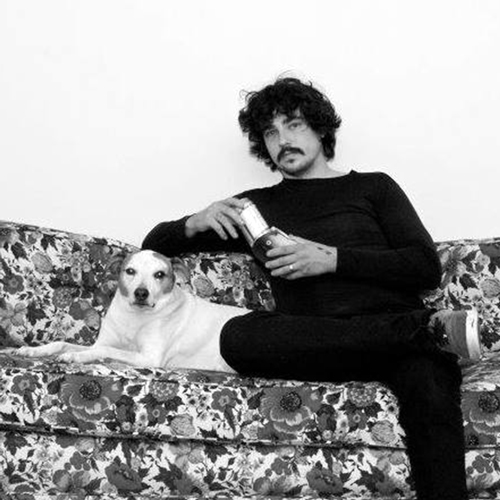 Mickael Broth is an artist, muralist, and writer who founded Welcoming Walls, a project dedicated to bringing large-scale public art to the highways and gateways of Richmond, Virginia, in an effort to boost civic pride, tourism, and the city's reputation as a capital. Broth was awarded a Virginia Museum of Fine Arts professional fellowship in 2008 and has painted numerous murals throughout Virginia and the United States over the past decade. He has been an active member of the community, working with youth art groups through Art 180 and Petersburg Area Art League, and leads groups of volunteers in conjunction with HandsOn Greater Richmond. In 2016, Broth received international acclaim for his "dancing" Bernie Sanders mural in Richmond. It was seen by over 1.5 million viewers on Imgur in less than a week and was shared widely through social media.
---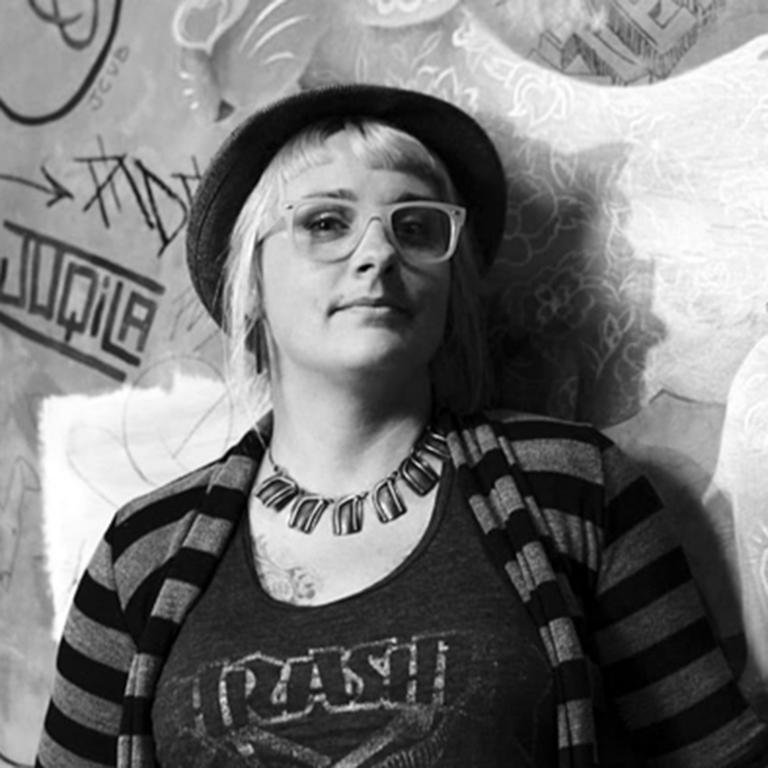 Nico Cathcart is a painter and muralist hailing from Toronto, Ontario, currently creating and adventuring in the southern wilds of Richmond, Virginia. She holds a dual BFA in Painting and Ceramics, completing coursework at SUNY Oswego and graduating Magna Cum Laude from SUNY Cortland. A passionate muralist, curator, sign-maker, and studio painter, she has taken part in the past three Richmond Street Art Festivals, The Richmond Tattoo Arts Festival, and Wall Therapy in Rochester, NY. Her work has been shown in galleries around both the United States and Canada, most notably at Glave Kocen, Gallery 5, and The Mass Moca. You can find her work in the permanent public collections of Capital One and Kutak Rock, as well as in private collections across the country. When not painting, Nico enjoys working with local nonprofits such as Art on Wheels, Connor's Heroes, The Better Housing Coalition, The YWCA, and HandsOn Greater Richmond.
---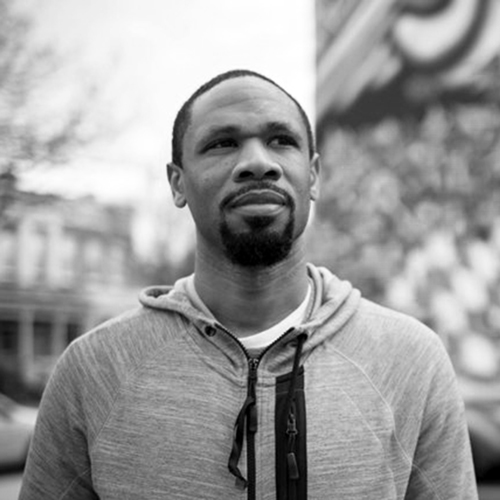 Hamilton Glass's career as an artist stems from his architecture and design background. Despite working in the architecture field for seven years, his passion for public art pushed him to start a career as an artist. Public art has always been a big influence and inspiration to him because of its power to influence and inspire the surrounding community. With every project, a dialog is built in that connects the work to the community in which it lives. Hamilton's work is usually distinguished by the use of architectural elements with bright vivid colors and sharp lines.
---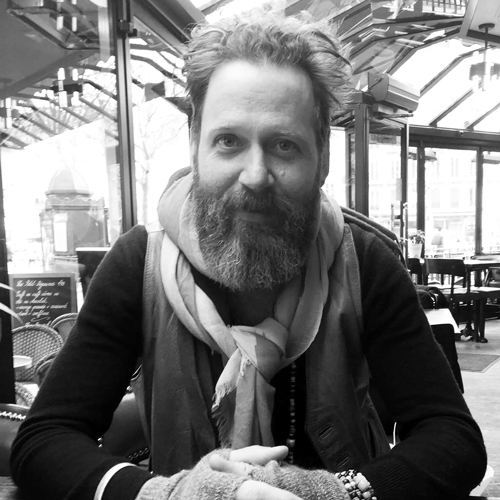 Chris Milk Hulburt taught himself to paint in his twenties when he was painting houses and his own house was filled with leftover paint and cast-off wood. He sold his first paintings on the street in Manhattan and then returned to Virginia in 2001. His paintings are autobiographical or, as he says, "Perhaps they are wishes. They are usually about serenity, hope, and the fear of loneliness. They are about hats I wish I had." In addition to his painting, he also performs with his sister, puppets, and musicians.
---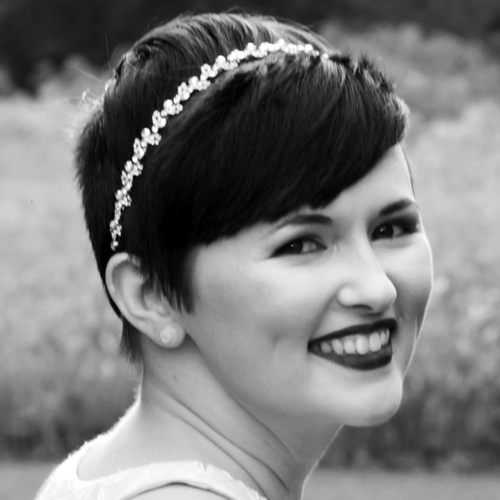 Amelia Blair Langford is a professional and leading illustrator, designer, educator, muralist, and the creator of "The Treasure Hunt" project. Langford holds a BFA from Virginia Commonwealth University's School of the Arts and her work has been recognized throughout the world from California to Germany. Langford has been recognized for her design work as she has received several recognitions, awards, and acknowledgement from publications such as RVA Mag, Richmond Times-Dispatch, Quail Bell Magazine, and the Anderson Independent. She was recognized as one of the top young artists in Richmond by the Visual Arts Center of Richmond in 2015 and was recently named one of the top 22 people you should know in Richmond by the Richmond Times-Dispatch's 2017 Discover Magazine.
---
Austin "Auz" Miles,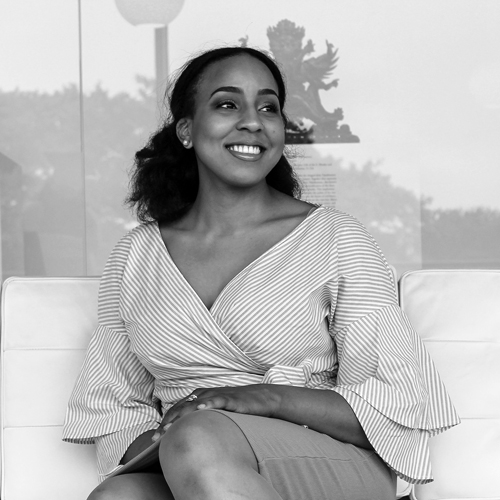 originally from Durham, North Carolina, began attending Durham School of the Arts at the age of eleven. Austin relocated to Richmond in 2012 to attend Virginia Commonwealth University's School of the Arts. During her time at VCU, Austin discovered her passion for painting and held her first solo exhibition in 2016. She was first introduced to murals in 2017, while collaborating on Richmond's first mural created by and specifically for black girls. Miles graduated from VCUarts in December 2017. Austin uses color, texture, and distorted human and animal figures in her work to embody her own stories—all in an effort to contribute to the conversation about black female experiences.
---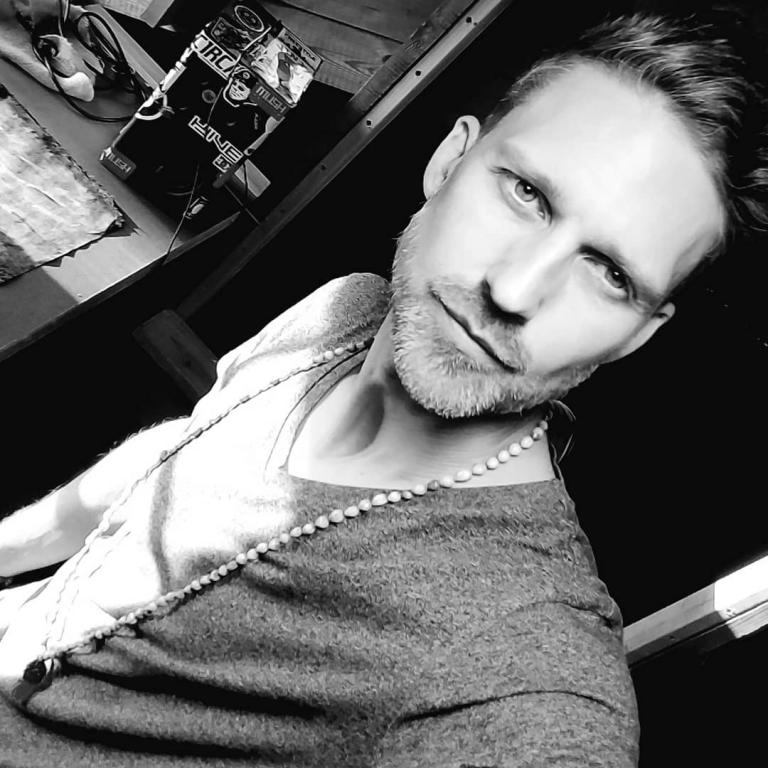 Toobz Muir is known best for his murals, surreal paintings, and detailed graphite drawings. His colorful work references his early fascination with graffiti and street art as well as his challenges from being color blind. Primarily using spray paint, Muir freehand renders his work directly onto surfaces creating fantastical imagery that, in his words, is "both edgy and playful while also emerging from a personal place." His subject matter ranges from allegorical to darkly satirical themes while distorting his figures' features to evoke extreme emotional states. Muir is currently located in Roanoke, Virginia. His work has been in several exhibitions including at Fleda A. Ring Artworks in Roanoke, Art Whino in Washington, D.C., and Glitch Gallery in Richmond.
---
Noah Scalin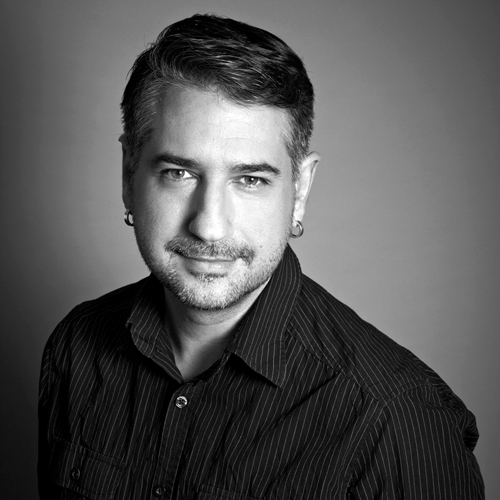 is creator of the Webby Award-winning project "Skull-A-Day" and the collaborative science fiction universe & performance art project, League of Space Pirates. Noah was the inaugural artist-in-residence at the Virginia Commonwealth University School of Business and his fine art has been exhibited in museums and galleries internationally, including the Virginia Museum of Fine Arts, Mütter Museum, and Krause Gallery in New York City. His work has been featured in dozens of publications including Fast Company, Hi-Fructose, Juxtapoz, USA Today, The Telegraph, and The New York Times. Noah is the author of six books and is a sought-after public speaker on creativity. He is also the founder of Another Limited Rebellion, an art & innovation consulting firm which he co-runs with his sister and business partner, Mica Scalin.
---
Ed Trask grew up in Virginia's Loudoun County and later moved to Richmond, enrolling in Virginia Commonwealth University's painting program. While in school in the mid-1980s, he divided time between playing music in Richmond's punk scene and painting. By his third year in school, after many attempts to receive gallery attention, he decided to make the many dilapidated buildings surrounding his school his gallery. In 1992, he graduated with a painting degree and moved to Washington D.C., where he started touring with the Dischord records band, the Holy Rollers, and continued to paint illegal murals all over the world. In 1995, he returned to Richmond to join the band, Kepone. As demand for his paintings grew, he started a gallery and engaged in mural and sign work. Since then, Trask's paintings and murals have been added to many permanent collections including Gap, G.E., Capital One, Fortune Magazine, N.B.C, Philip Morris, Media General, and Mars and Play, Inc.
---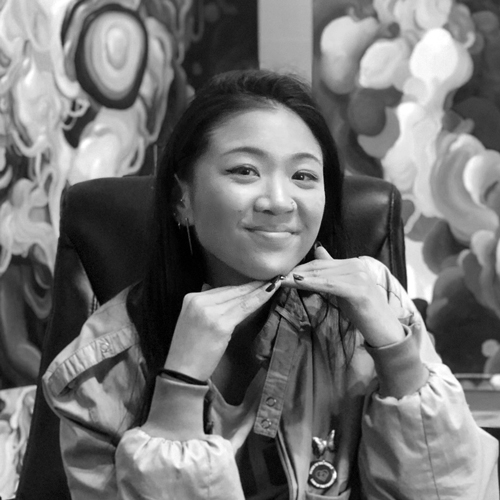 Wing Chow (Christina Wing Chow) is a Richmond-based artist whose works inhabit a strange world of floating blobs, swirling colors, and shape-shifting creatures. Influenced by nature, energy, magic, and dreams (among infinite other things), her work ranges from playful illustrations to abstract paintings, and most recently, to large-scale murals. Expanding into the world of public art in 2017, Wing Chow has since painted works in RVA, Helsinki, and Washington, D.C. Her work was also exhibited this past year in the annual New Waves show at the Virginia Museum of Contemporary Art.
---
The VMHC would like to thank all of the artists who submitted designs for Fresh Paint. Although the subjects of the murals may be provocative, all imagery and text in this exhibition is appropriate for a general audience that includes children and does not include profanity, nudity, or excessive violence.