John Marshall: Hidden Hero of National Union
John Marshall: Hidden Hero of National Union
Time Period
1623 to 1763
1764 to 1824
---
Highlighting objects like his Law Commonplace Notebook, spectacles and inkwell, writing desk, and even his hair, this exhibition explored the themes and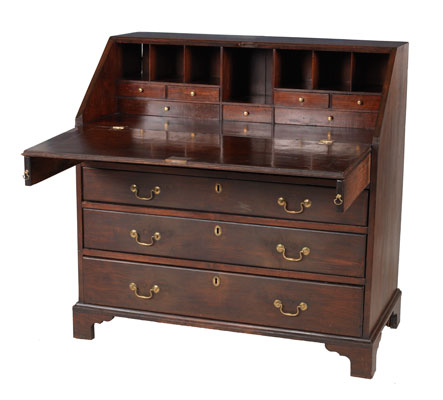 accomplishments of John Marshall's life, including:
John Marshall Defined the Role and Powers of the Supreme Court
The Framers of the U.S. Constitution spent relatively little time defining the judicial branch. Article III is short. It vests judicial power in the courts and establishes the jurisdiction of the federal courts: "The judicial Power shall extend to all Cases… arising under this Constitution." It remained for Marshall to deduce and unveil the powers of the Court that the Framers envisioned.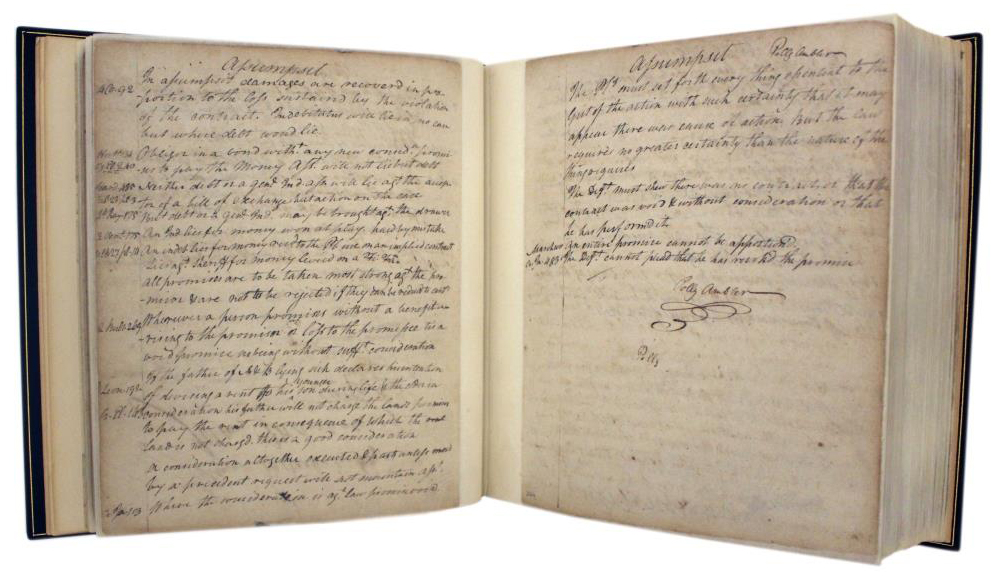 Young Man of the Revolution
At age 20, John Marshall served in a militia unit that became a part of George Washington's Continental Army. He rose from the rank of lieutenant to captain, wintered with Washington at Valley Forge, and fought in the battles of Brandywine, Germantown, and Monmouth. On military leave in 1780, Marshall studied law with George Wythe and received a law license.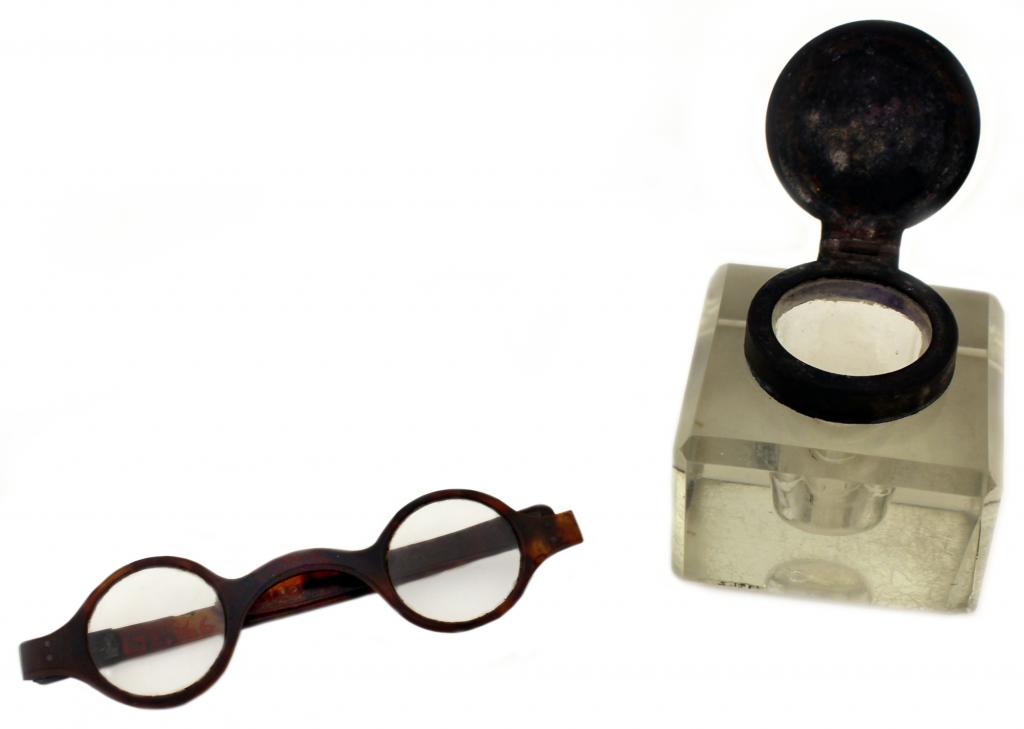 Service in the Legislative and Executive Branches of the Federal Government
In 1798, President George Washington, long impressed by his fellow soldier and political ally in the Federalist party, convinced Marshall—famous for defending American rights in France—to run for a seat in the U.S. House of Representatives. Marshall served a year. President John Adams then appointed him to his cabinet. As secretary of state, Marshall ended hostilities with France and established a policy of neutrality that lasted almost a century.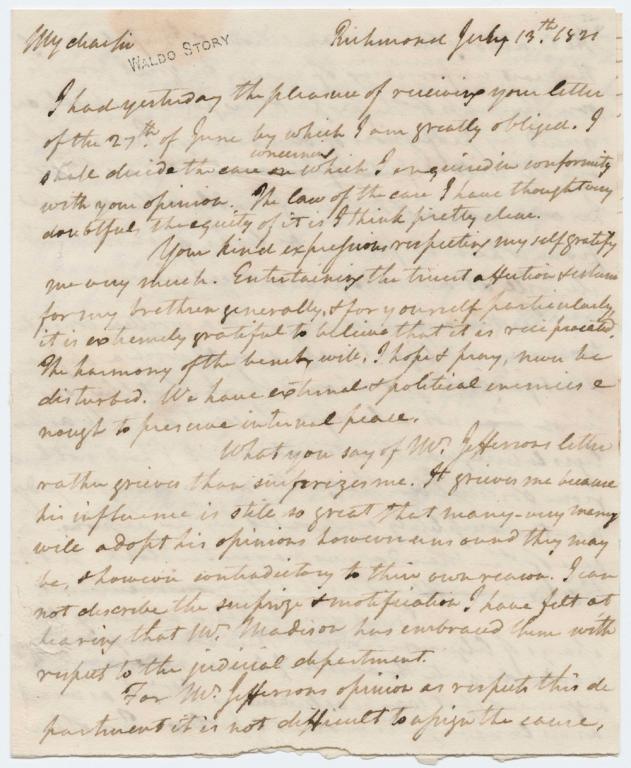 The Golden Age of the Marshall Court
In 34 years as chief justice (1801-1835), John Marshall guided the Supreme Court while it grew as an institution. Landmark decisions, including Marbury v. Madison (1803) and McCulloch v. Maryland (1819), established precedents that remain in force today. In Marbury v. Madison, Marshall stated, "It is emphatically the province and duty of the judicial department to say what the law is." The year 2019 is the 200th anniversary of McCulloch v. Maryland, arguably the most important case in the history of the Supreme Court. There Marshall established the extent of federal power and the limits of state sovereignty.
Marshall and Slavery
John Marshall wrote that slavery "is contrary to the law of nature." In 1823, he became the first president of the Richmond branch of the American Colonization Society—which encouraged the voluntary return of free blacks to the West African colony of Liberia. However, he did not take action himself that would have supported his stated views. Except for offering the option of emancipation to one longtime enslaved person in his will, Marshall did not free any of the nearly 200 African Americans he enslaved.
As a leader on the court,  he believed that his judicial duty was to apply the law of the land. And he did not interpret the Constitution or the law of nations to empower the federal judiciary to interfere with property rights in persons enslaved under the positive law of a state or another country.
Past Lectures About John Marshall: