The search results below contain listings from our website. To search our library and museum collections catalogs, please visit the Collections page.
Article
A House Built of Virginia Stone
Image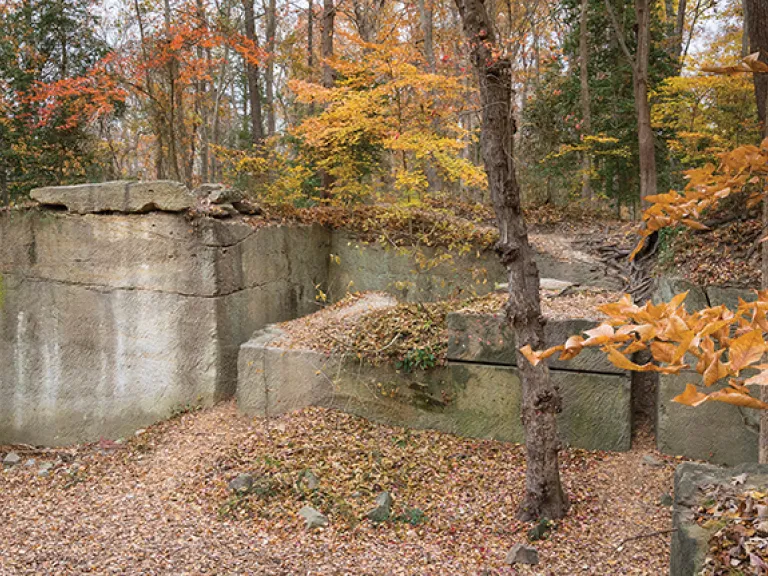 Approximately forty miles south of Washington, D.C., the Aquia sandstone quarry on Government Island sits quietly in the...
Article
A Spoon That Got Around...
Image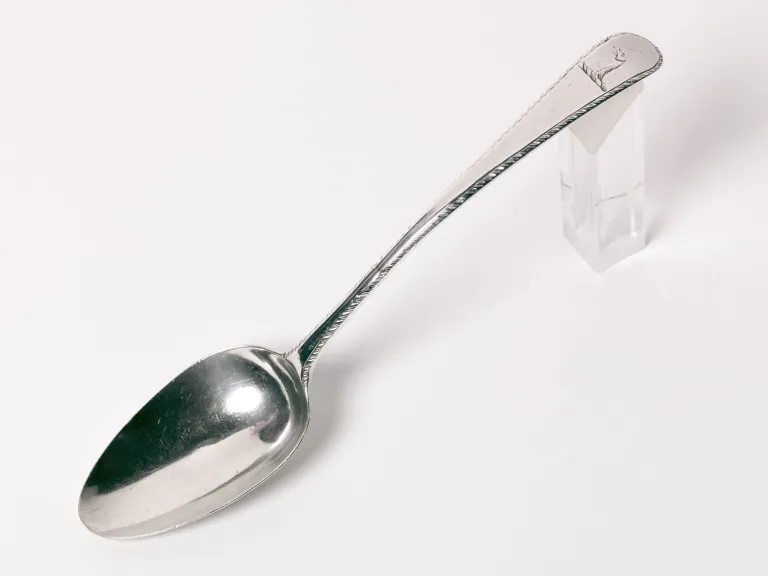 This silver serving spoon, labeled as "A Spoon That Got Around," was on view in The Story of Virginia exhibition in the...
Article
Arthur Ashe Jr.'s Family Tree: Tracing the Blackwell Family to 1735
Image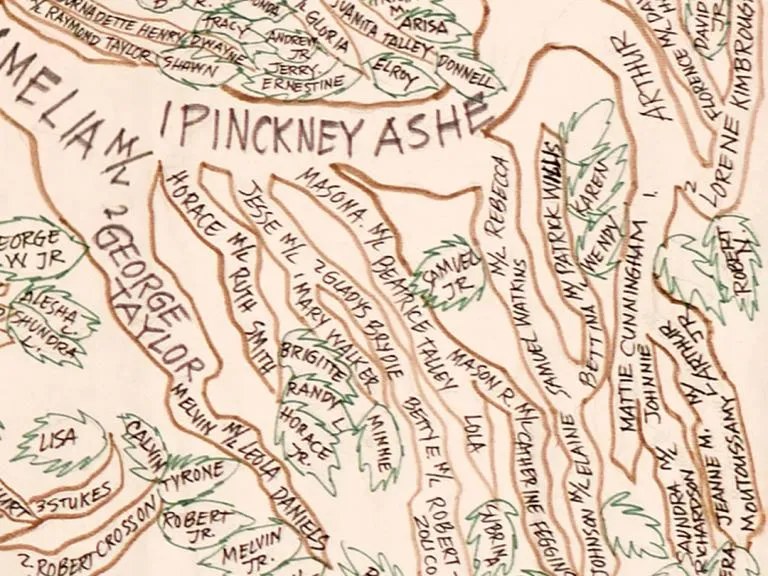 See a rare family tree, drawn by hand on canvas, tracing Arthur Ashe, Jr.'s family.
Image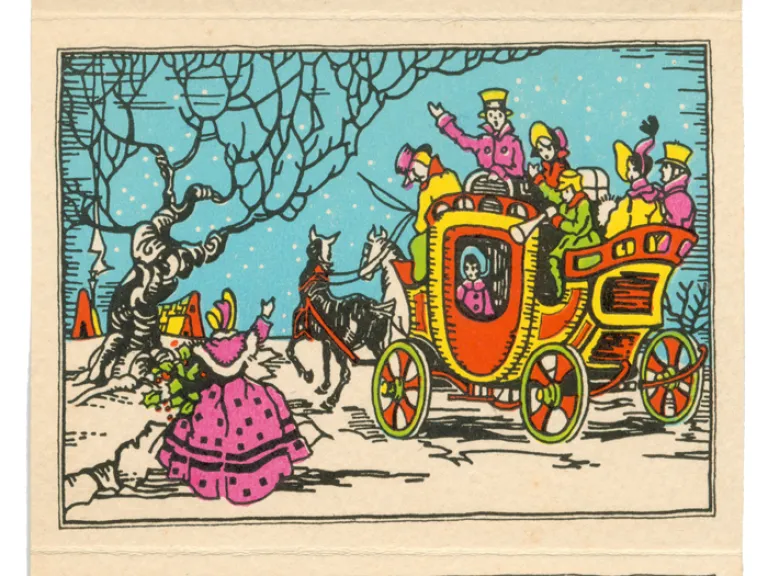 Christmas cards are ephemeral, and this essence is the very reason they can be of interest to researchers. Scholars...
Article
Christmas in the Trenches
Image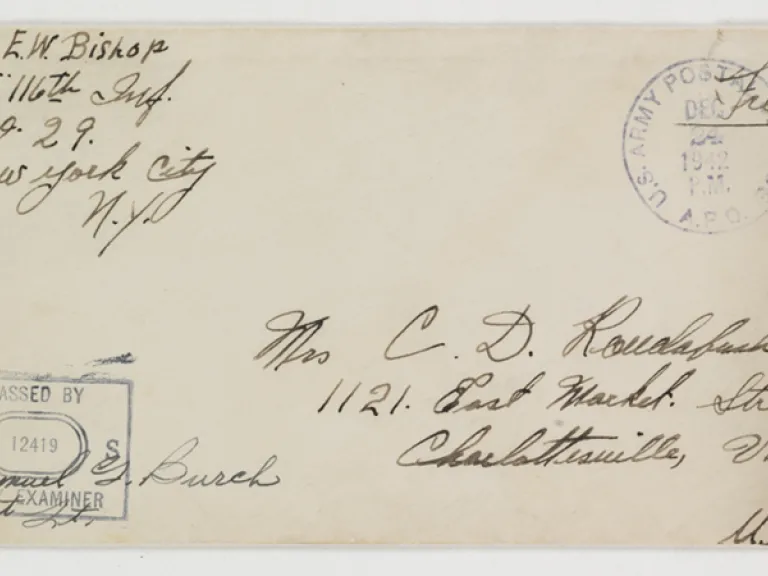 Read excerpts from soldiers' letters home about their Christmas meals while stationed away from home.
Article
Clarise Sears Ramsey
Image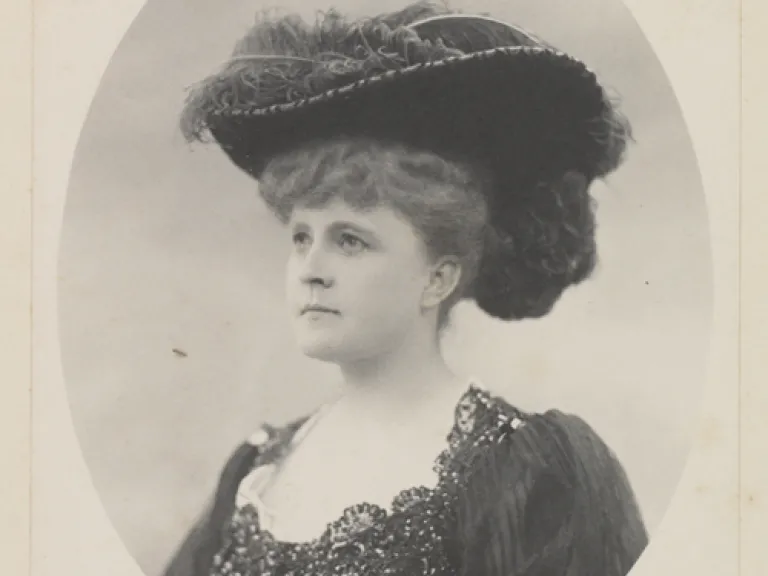 Charlotte Clarise Sears Risley Harrold Ramsey (1867–1922), whose parents were Joseph Henry Risley and Mary Elizabeth...
Media
Curators at Work: Natural Bridge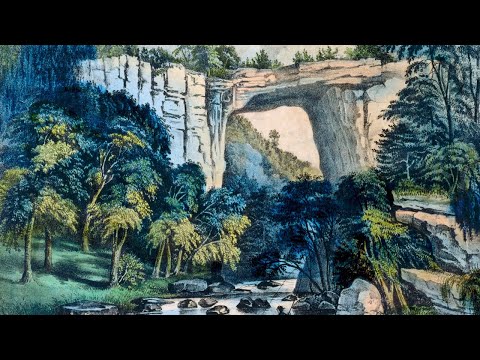 Thomas Jefferson purchased Natural Bridge from the king of England in 1774 in order to guarantee its preservation. When he encouraged Americans and...
Media
Death and Rebirth in a Southern City: Richmond's Historic Cemeteries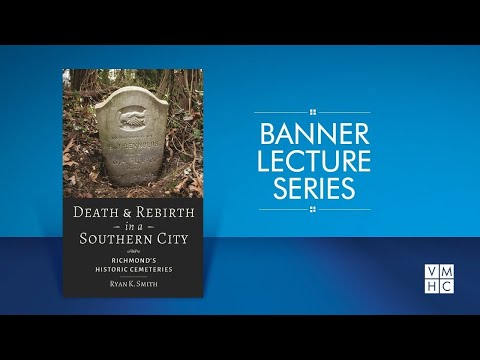 On April 8, 2021, Ryan K. Smith presented an exploration of the history and recovery of the burial grounds of Richmond, Virginia, through the lens of...
Article
For the Love of Beauty: The Collections of Lora and Claiborne Robins
Image
Explore nineteenth-century Hudson River School landscape paintings and colonial furniture collected by philanthropists...
Media
Movie Mythbusting: Liberty's Kids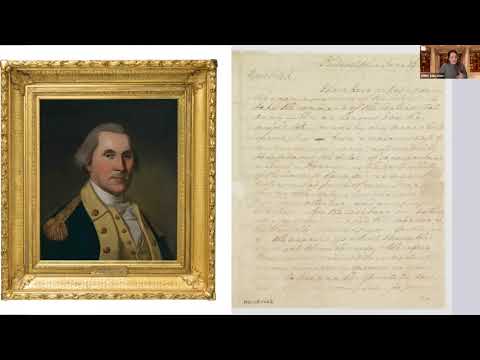 Crossing the Delaware: a holiday classic... or was it? Learn the truth behind Washington's role in this historic event with this edition of Movie...
Article
Murals Inspired by the Story of Virginia
Image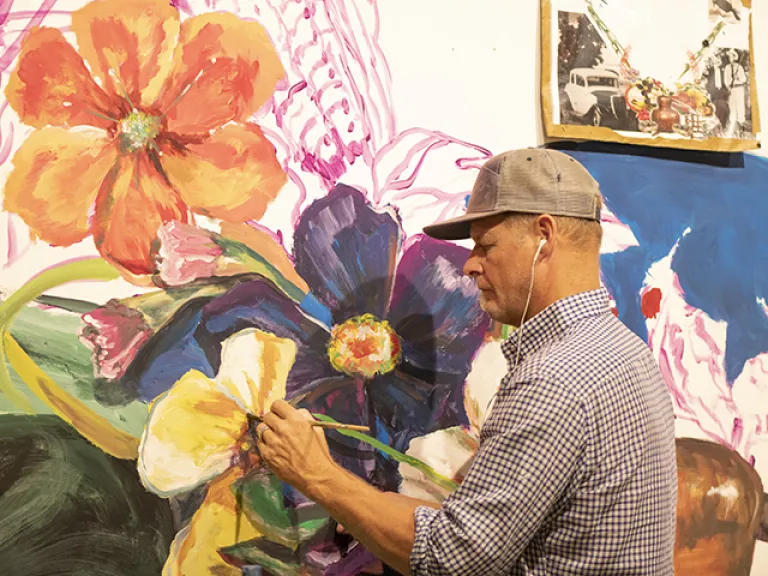 Richmond is now home to more than 100 outdoor murals, and this popular form of artwork reflects the city's modernity and...
Article
Silver in Virginia
Image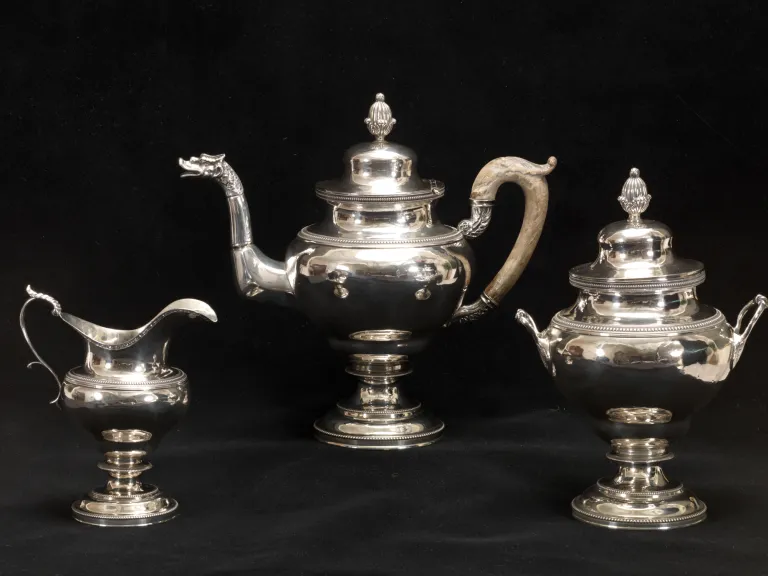 Colonial Virginians acquired much of their important silver from London. After the Revolution, population growth, a...
Article
The Abduction of Pocahontas
Image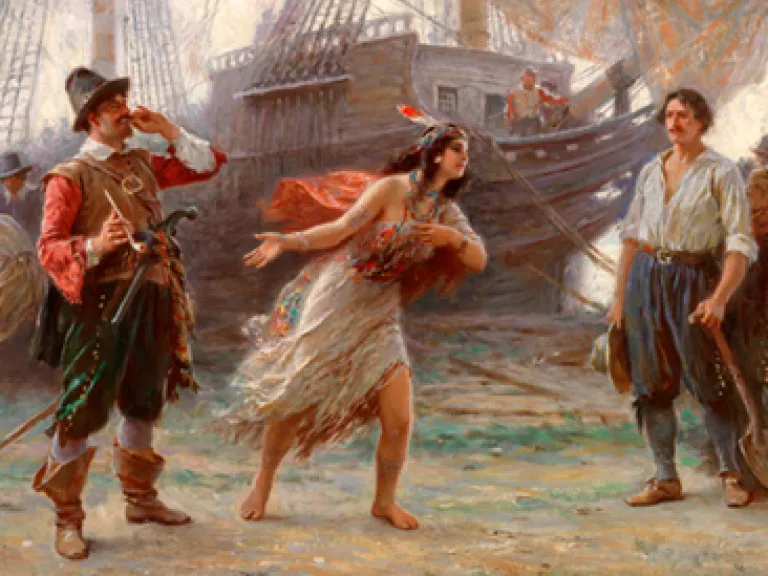 Learn about the abduction of Pocahontas in 1613.
Article Set - Chapter
The House
Virginia House was completed in 1928, and in 1929 it was presented to VHS.
Media
The Material World of Eyre Hall: Four Centuries of Chesapeake History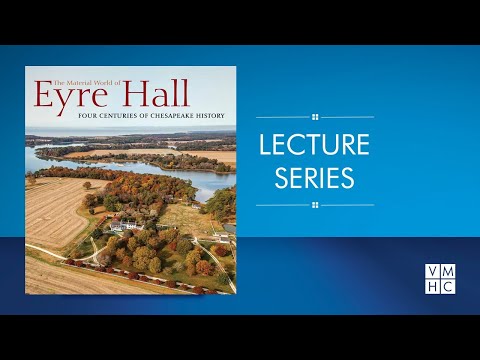 On March 24, 2022, Carl R. Lounsbury delivered a lecture about four centuries of Chesapeake history as revealed through material world of Eyre Hall.
...
Article Set - Chapter
The Weddells
Learn more about Alexander Weddell and Virginia Chase Steedman Weddell.
Image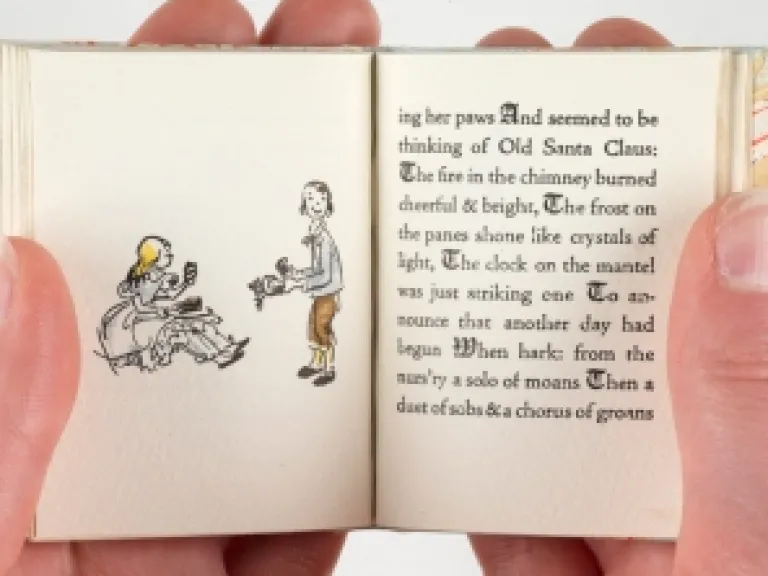 Defined as no more than three inches in height or width, miniature books were first produced with convenience in mind...
Image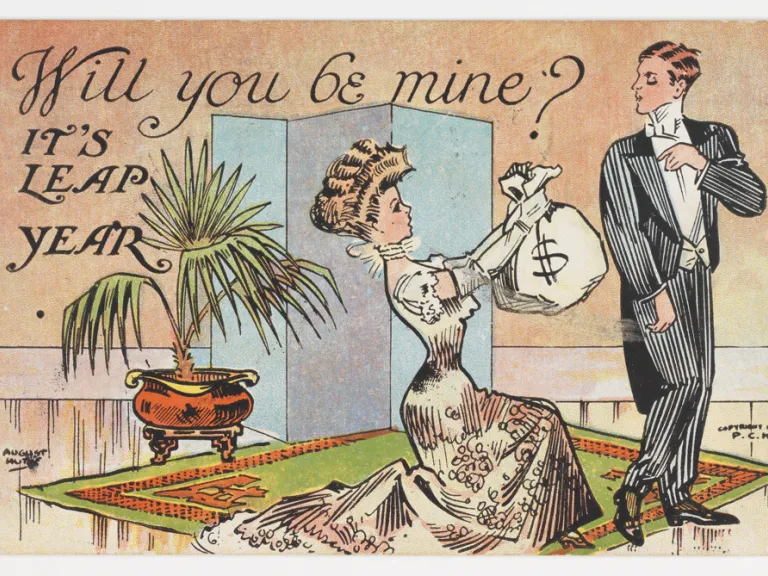 February 14 has a long history as a day for friends and sweethearts to exchange tokens of affection. By the end of the...
Media
War and Pieces: Quilts through America's War Years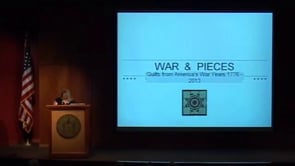 On Thursday, August 22, Neva Hart delivered a banner lecture entitled "War and Pieces: Quilts through America's War Years."
For soldiers in the...