Larus & Brother Advertisements
Larus & Brother Advertisements
Time Period
1877 to 1924
1925 to Today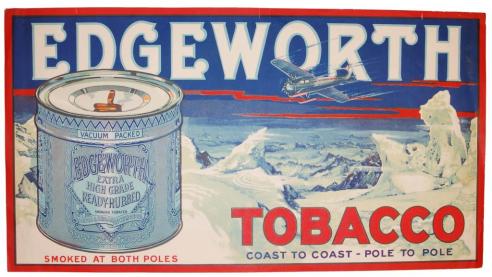 In 1877 a partnership between Charles D. Larus and Herbert C. Larus formed the Larus & Brother Company. This small tobacco company, based in Richmond, Virginia, received national recognition with Edgeworth pipe tobacco, which then became the international hallmark of the company. By the 1930s, Larus had expanded to manufacture cigarettes, operate distribution centers outside Virginia, sponsor national radio programs, and manage local radio and television stations.
During both world wars the federal government requisitioned Larus's entire line of production. One special war project involved the secret distribution of cigarettes in the Philippines whose packages bore the words, "I Shall Return," and the signature of General Douglas MacArthur. After the war, Larus prospered both as a tobacco company and a broadcasting company until the late 1960s. The company dissolved in 1974.
The corporate records of Larus & Brother are a part of the collections of the Reynolds Business History Center at the VMHC (Mss3 L3297 a FA 1).
Included in this collection are:
minute books,
scrapbooks,
general ledgers,
director and stockholder minutes,
charters,
daybooks, and
advertisements.