Virginia's Sweet History – Chocolate-Making in the Commonwealth
Virginia's Sweet History – Chocolate-Making in the Commonwealth
Time Period
16,000 BCE to 1622 CE
1623 to 1763
1764 to 1824
1825 to 1860
1861 to 1876
1877 to 1924
1925 to Today
Topics
Business & Industry
Domestic Life
Foodways
Writing from Paris, France in 1785, Virginian Thomas Jefferson noted that "the superiority of [chocolate] both for health and nourishment will soon give it the same preference over tea & coffee in America which it has in Spain." These wise words indicated a growing desire for chocolate in the fledgling United States; a sentiment that grew unabated in the centuries that followed. 
Not everyone loves chocolate, but it is a treat that most people in the world can get behind. Whether consuming locally-made artisanal varieties or global brands that infamously "melt in your mouth, not in your hand," it's hard to find a Virginian who hasn't at least tasted this tempting treat at some point in their lives. But why would chocolate matter to a history museum? Production methods and flavorings have changed in the 4,000 years since chocolate was consumption began, but it remains a cultural touchstone that allows museum guests to reach back through time and taste the past while bringing the VMHC's collections to life.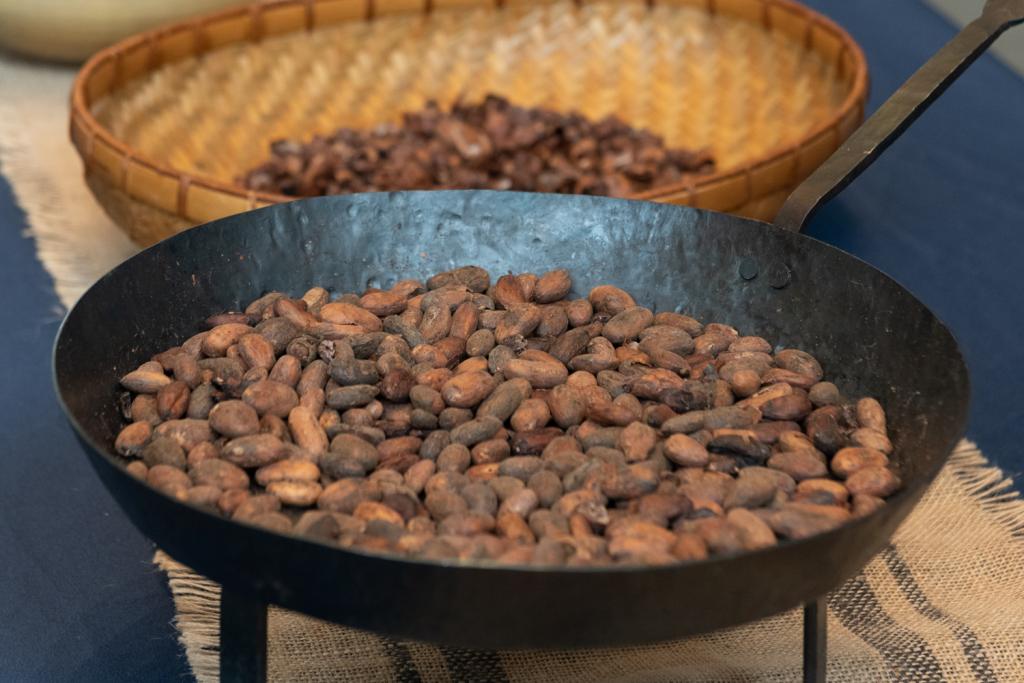 Here at the museum, the story of chocolate focuses specifically on production and consumption in the mid-to-late18th century. Like it still is today, chocolate enjoyed by Virginians centuries ago began as a pod grown on a Cacao tree, typically found in tropical climates within 15 degrees north or south of the equator. Seeds from ripened pods would be removed, left to ferment, then dried and shipped to chocolate makers in British North America. There the cocoa beans would be roasted, melted, flavored, and formed into various shapes before sold commercially. From there, chocolate was typically consumed as a beverage, often at breakfast, and was a treat reserved for adults as it was generally considered too stimulating for children. 
A great deal is known about how chocolate was used hundreds of years ago thanks to the VMHC's 9-million item collection. One item from that collection, an important edition of the The Compleat Housewife, printed in Williamsburg in 1742 and the first cookbook to be printed in what would become the United States, lists a recipe for chocolate flavored with orange-flower water and formed into the shape of almonds.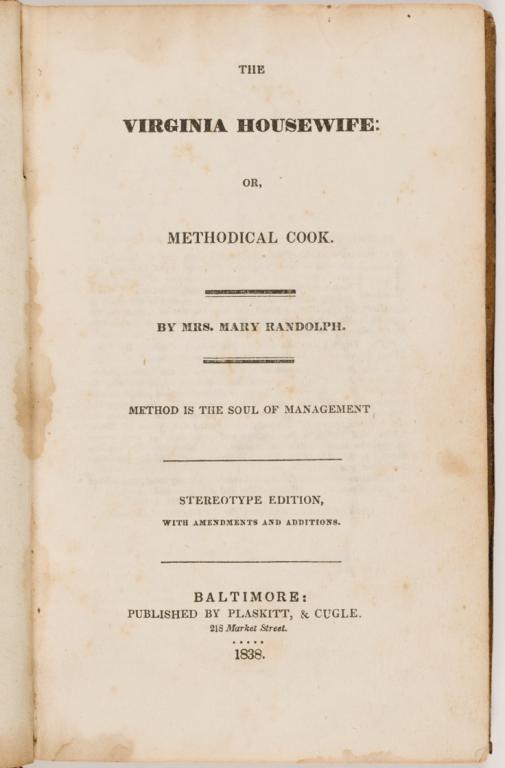 Another cookbook in the collection, a seminal early 19th-century title, The Virginia Housewife by Mary Randolph, lists a recipe for chocolate ice cream! Glimpses of chocolate also appear in other records housed in the museum, including property inventories compiled for the valuation of a deceased individual's estate. The 1733 inventory of Robert "King" Carter, one of the Virginia's wealthiest land owners in the 18th century, clearly lists "1 Chocolate Stone," often a piece of basalt rock that could be heated and used to grind and melt cocoa beans. 
In addition providing unique glimpses into the past regarding 18th-century foodways, these items and the stories they tell also allow for important conversations about the enslaved labor that was used to harvest cacao, prepare chocolate for transport to Virginia, and make the recipes being described.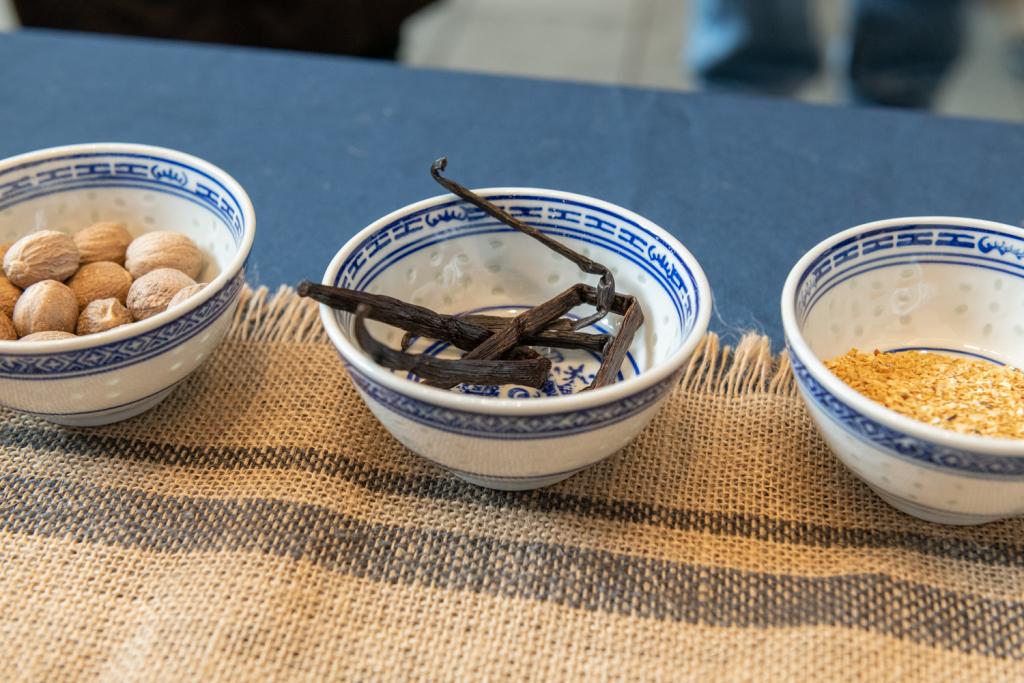 In addition to learning about the fascinating history of a beloved treat, VMHC guests can actually taste chocolate from the 18th century thanks to a partnership with American Heritage Chocolate. Available at the VMHC museum shop, American Heritage Chocolate is made using popular flavorings drawn from historic recipes that included spices such as cinnamon, nutmeg, red pepper, and anise. Pick up some chocolate and try out a recipe today!