Why is there a West Virginia?
Why is there a West Virginia?
Topics
Civil War
Geography & Environment
Politics & Government
Secession from Virginia was the hope of some western Virginians as early as 1829. Many western Virginians felt underrepresented in the legislature, overtaxed, and shortchanged in state spending. In many counties, rugged terrain made plantation agriculture impractical.
Following Virginia's vote to secede from the United States in 1861, leaders in twenty-seven counties organized to remain loyal to the federal government. After a half-year of war, they were able to expand their base, reaching across the natural barrier of the Allegheny Mountains, to add twenty-one additional counties and consume two-fifths of the territory of Virginia. 

The westerners were divided even following admission of the new state of West Virginia into the United States in 1863. Pro-Confederate majorities existed in twenty-four of the forty-eight counties, and Confederate sympathizers were active in the others.
"Irregular Troops of Virginia/Riflemen of the Alleghenies"
These Confederates, shown here gathering in the Shenandoah Valley, were volunteering for Confederate service or already mustered in. Their uniforms and weapons are varied, but if this drawing was made in June 1861 these western Virginians were among the victors at First Manassas (Bull Run) a few weeks later.
Where is West Virginia?
On this map you can begin to see the outline of the region that became West Virginia. Few slaves were in the lands held by western farmers, who resented the political power of eastern slave owners.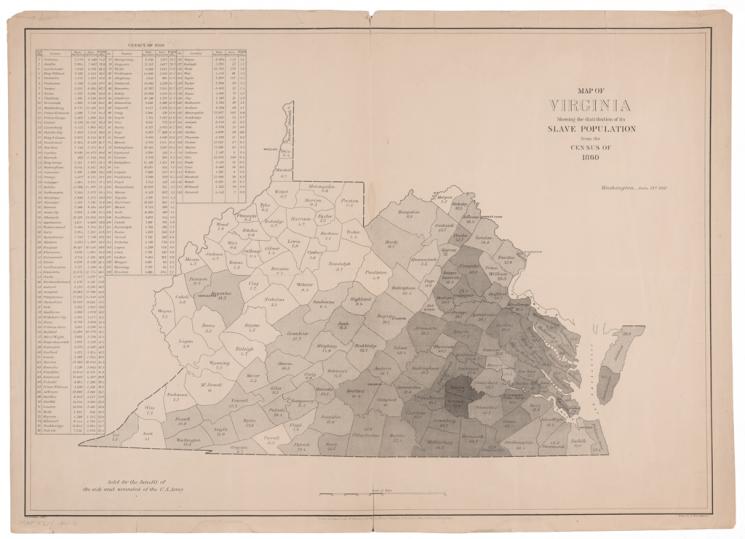 Division in the West
This broadside records an unsuccessful protest by secessionists in Harrison County against the efforts of unionists there to participate in forming a "petty, feeble" new state. It asserts that Lincoln had "no power" to initiate his "unholy battle," that Virginians would not participate in "the destruction of their friends and brothers," and that the crisis was "inaugurating a civil strife in our very midst."