Topics
Art & Architecture
Geography & Environment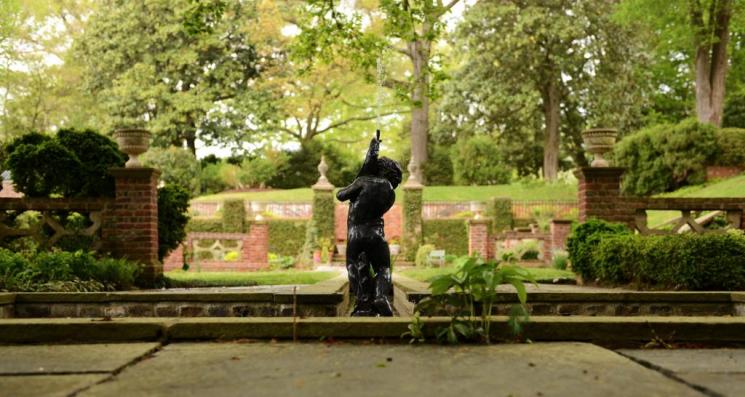 From formal displays in the Four Seasons garden to the naturalistic plantings in the bog garden, the gardens and grounds of Virginia House provide a rich tapestry of texture and color throughout the year. It took twenty years for Virginia Weddell, working with noted landscape architect Charles Gillette, to create the eight acres of picturesque gardens at Virginia House. Today, nearly 1,000 types of ornamental plants thrive throughout formal and naturalistic gardens. Extensive English and American boxwood plantings lend structure and create a sense of both mystery and tranquility. Hollies, southern magnolia, and red cedar frame in distant views.
History of the Gardens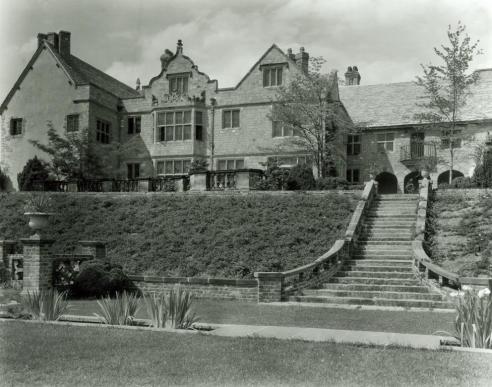 Creating a landscape and garden worthy of and suitable to Virginia House challenged landscape architect Charles Gillette's (1886–1968) ability to marry history, art, and gardening on a single rolling acre of land. Gillette's success would be both professional and personal. His synthesis of Italian and English gardening styles at Virginia House resulted in a garden uniquely American. His passion to please his clients resulted in a lifelong friendship with the Weddells. Gillette, who intermittently vacationed with the Weddells was the executor of their estate upon their deaths in 1948.
When Alexander and Virginia Weddell retained Charles Gillette in 1927 to design "The Pleasances," he was already well established in Richmond as a residential landscape designer. Formal training between 1909 and 1916 at the Boston firm of landscape designer Warren Manning (1860–1938) gave Gillette critical early experience in the creation and maintenance of large estates. Indeed, Manning himself had assisted Frederick Law Olmsted in creating the great landscape at George Washington Vanderbilt's French chateau, Biltmore (Asheville, NC).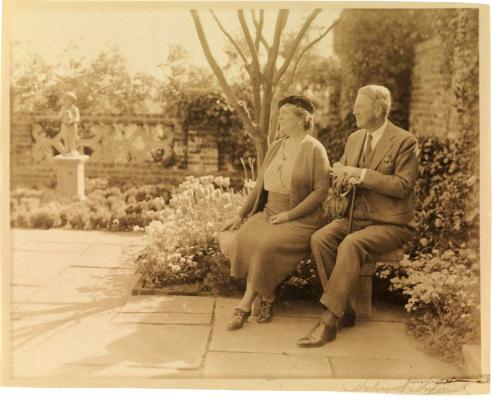 At Virginia House, Gillette created a series of terraces to deal with the steep pitch of the land. By 1930 the old salmon brick used to create retaining as well as decorative walls was festooned with crossvine, roses, and creeping fig to reinforce the feeling of great age. A narrow linear canal or rill and connecting fountained pools added strong spatial organization and linkage between the various garden rooms, and the use of traditional English garden plants from pinks to cedars of Lebanon set the stage for statuary from Florence, a basin unearthed near the Alhambra palace in Spain, a fifteenth-century baptismal font from France, and many other decorative elements the Weddells would send home from various duty posts around the world over the next twenty years.
Nineteen thirty-nine would see the addition of eight more acres of land from which the rose, azalea, and tea gardens would be created. Passionate about gardening and dedicated to his clients, Gillette created in the new world what often took generations in the old.