The search results below contain listings from our website. To search our library and museum collections catalogs, please visit the Collections page.
Article
A Beardless Boy of Seventeen Years
Image
Article
A House Built of Virginia Stone
Image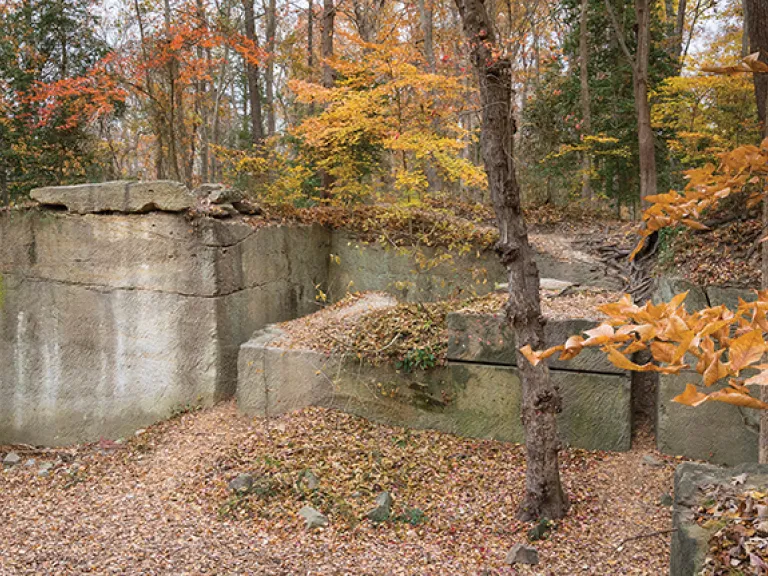 Exhibition
A Material World
Image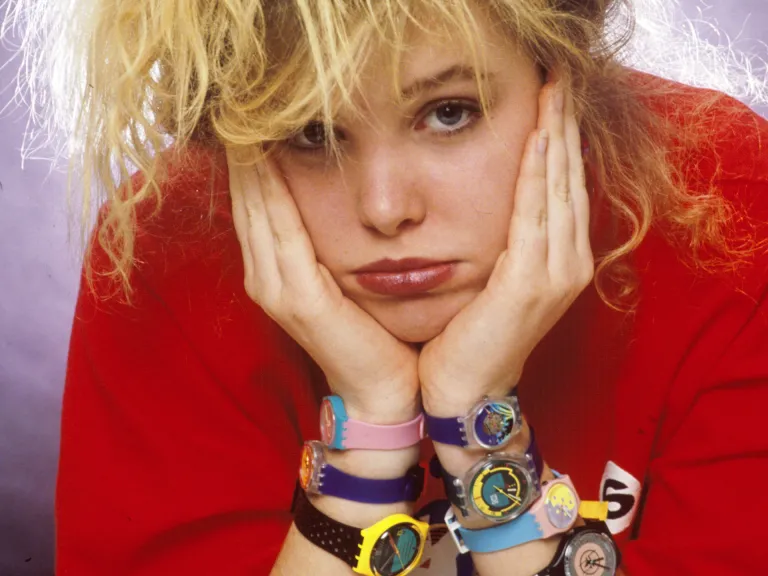 Featuring 43 iconic images from the archives of the Richmond Times-Dispatch and accompanied by historical objects that...
General Content
A Material World Traveling Exhibition
Image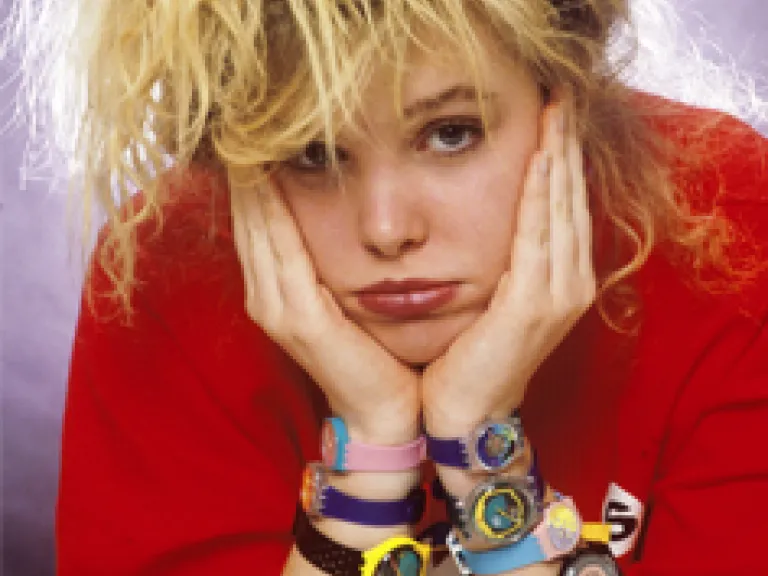 A Material World is a touring exhibition traveling to venues beginning in 2018.
Article
A Post-WWII Mother's Day Card
Image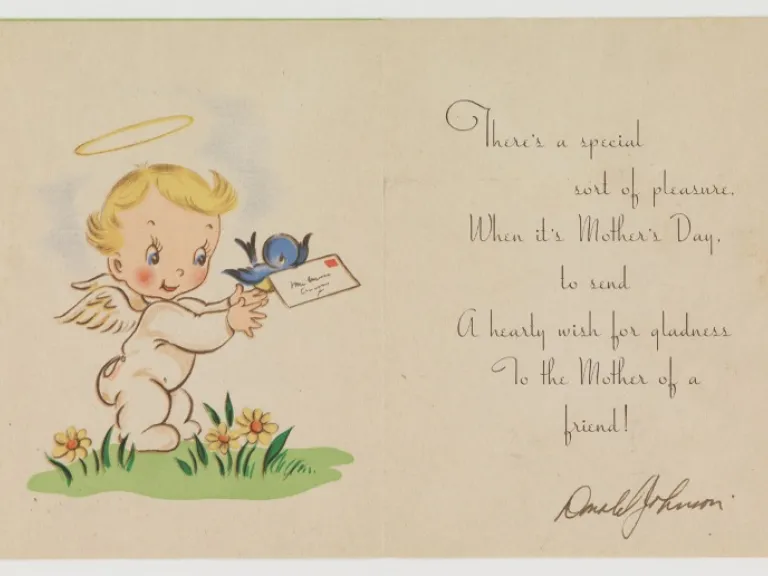 Article
A Spoon That Got Around...
Image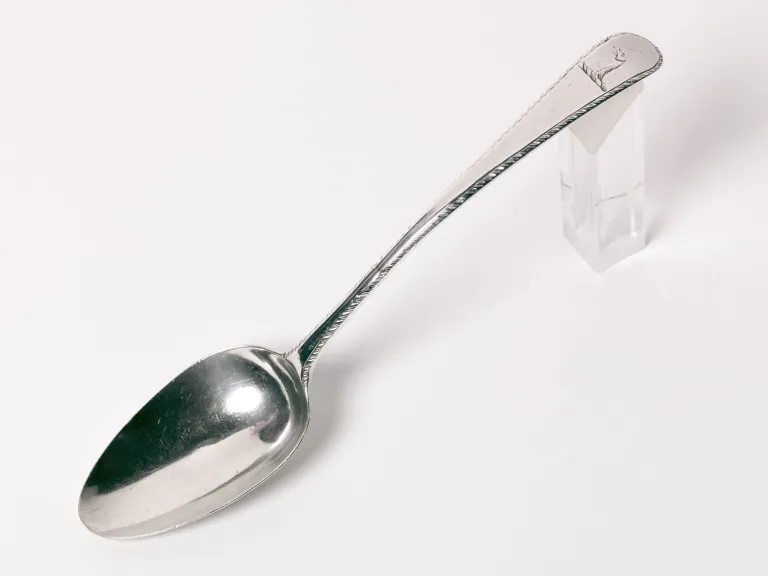 Article
Abolitionist Pitcher
Image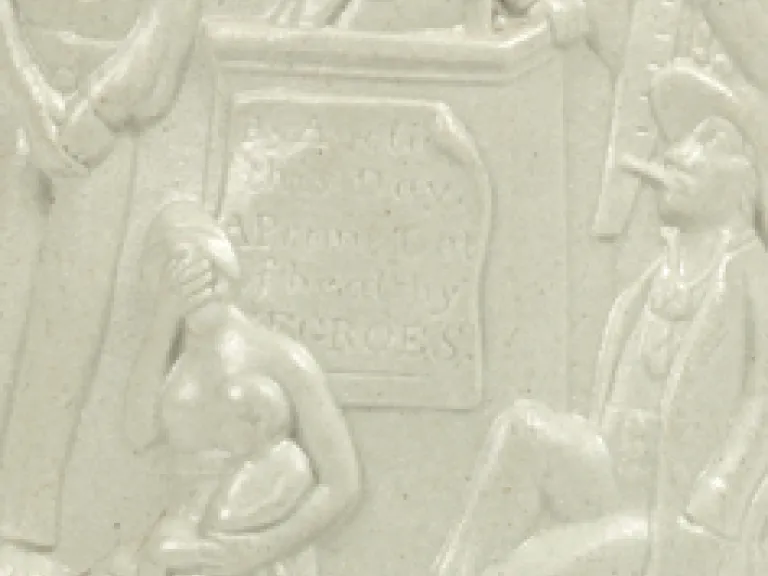 Learn about how this pitcher based on Uncle Tom's Cabin was used as propoganda in the mid-1800s.
Article
Advice and Etiquette Books
Image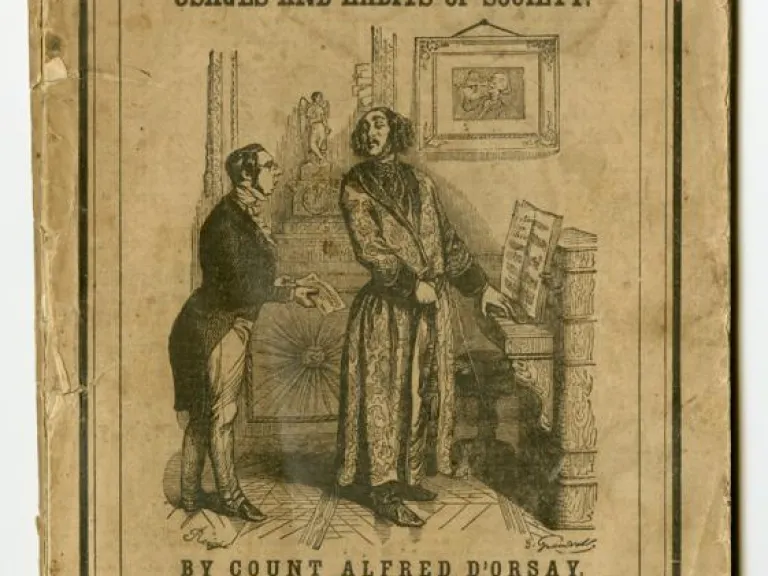 A Book Every Body Should Possess. This simple statement highlights the importance placed on advice and etiquette books...
General Content
All In Together
Media
American City, Southern Place: Richmond on the Eve of War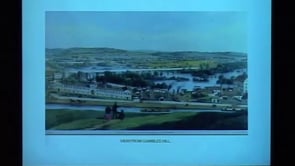 On March 10, 2011, Gregg Kimball delivered a Banner Lecture entitled "American City, Southern Place: Richmond on the Eve of War."
As a city of the...
Article
Arthur Ashe Jr.'s Family Tree: Tracing the Blackwell Family to 1735
Image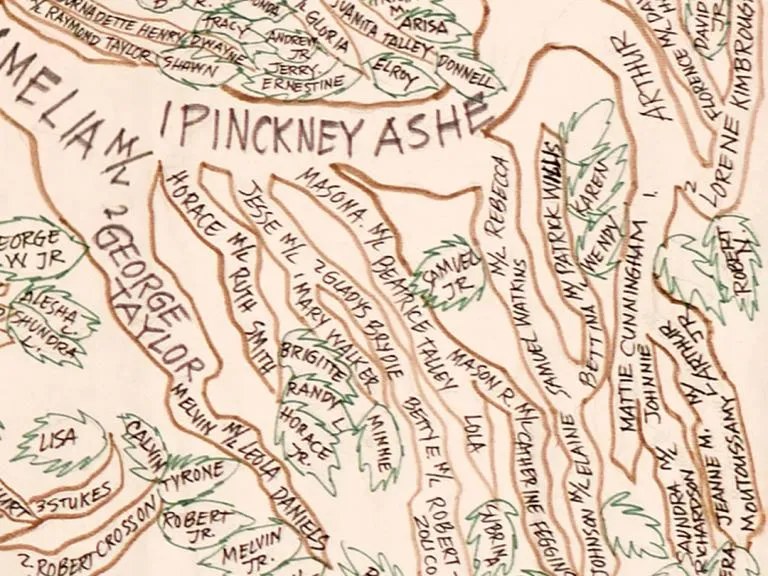 See a rare family tree, drawn by hand on canvas, tracing Arthur Ashe, Jr.'s family.
Media
Becoming an Author: Amélie Rives's Audacious Entrance into Publishing by Jane Censer Turner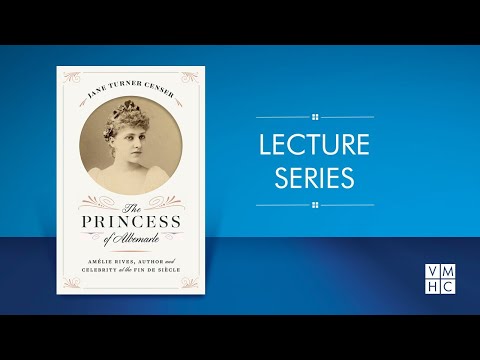 On April 28, 2022, historian Jane Turner Censer presented a lecture about the literary career of Amélie Rives.
By 1890, Amélie Rives was well-known...
Article
Birthday Songs for George Washington
Image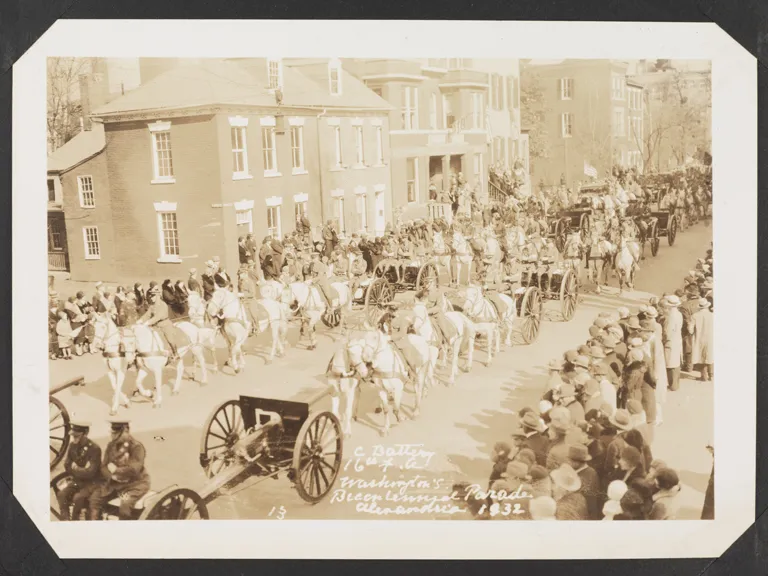 Media
Captivity and the British Subject in Colonial America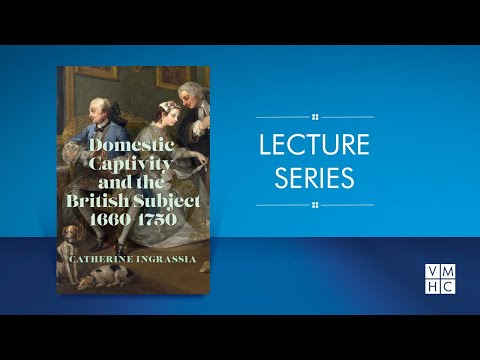 On August 11th, 2022, Catherine Ingrassia held a fascinating discussion of her latest book, "Domestic Captivity and the British Subject, 1660–1750."
...
Article
Children's Manuscripts
Image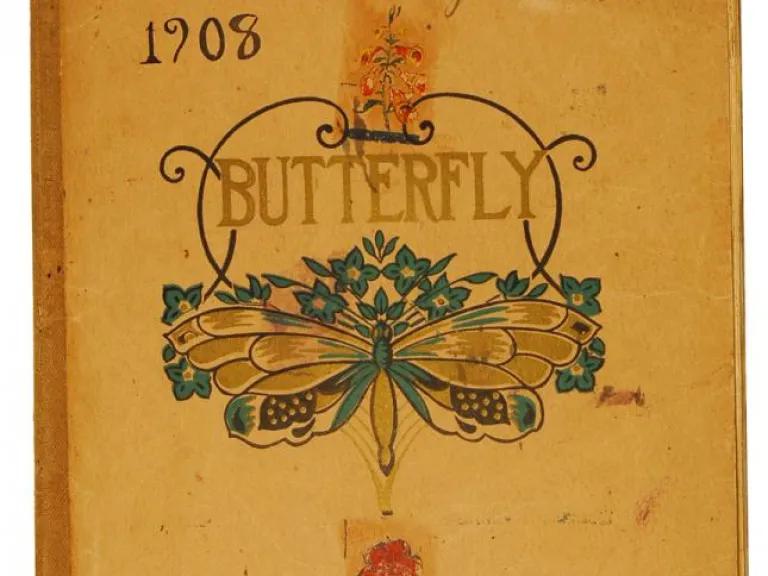 Prominent Virginians are well represented in the many manuscripts housed at the VMHC. However, documents by individuals...
Article
Colonial Cookbooks
Image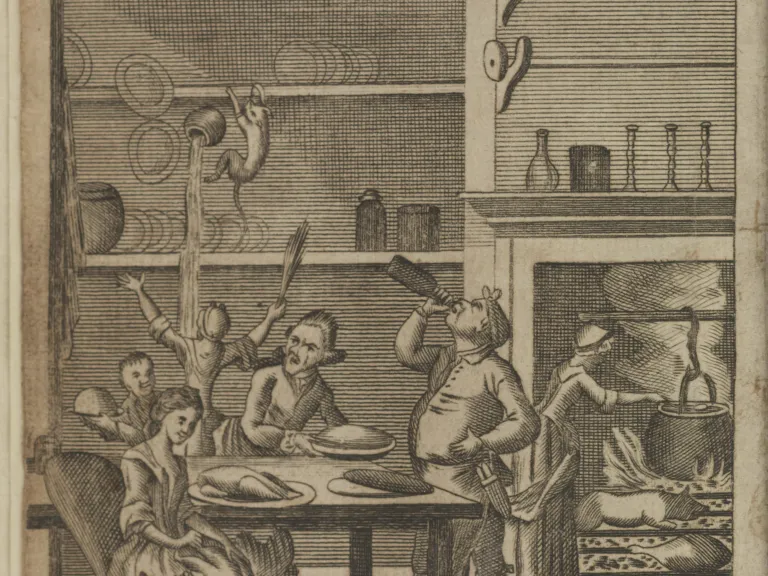 Colonial cookbooks contained more than just food recipes. They included home remedies for medical problems, as well as...
Media
Confederate Citadel: Richmond and Its People at War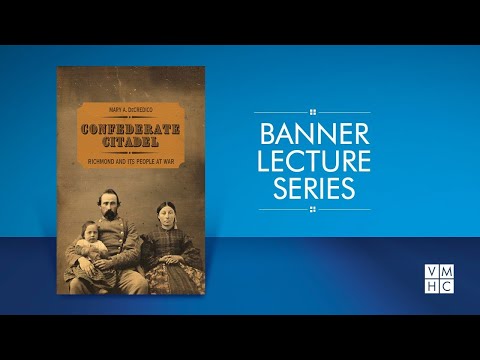 On January 13, 2022, Dr. Mary A. DeCredico presented about Banner Lecture about Richmond and its people during the Civil War.
Confederate Citadel...
Article Set - Chapter
Copies and Adaptations of de Bry
For more than two centuries, the 1590 engravings of Virginia Indians by de Bry and van Veen were copied for other
Media
Curators at Home: A Letter is Worth a Thousand Words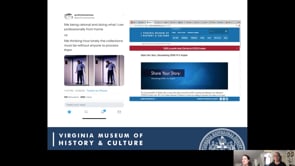 This program from May 22, 2020, is part of our Curators At Home Series taped by curatorial staff members from their own homes as they worked remotely...
Media
Curators At Home: Virginia on Film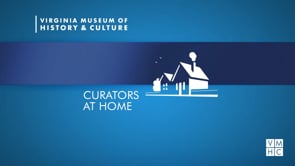 On May 8, 2020, VMHC Sr. Director of Curatorial Affairs Andrew Talkov presented this program as part of our Curators At Home Series taped by...