The search results below contain listings from our website. To search our library and museum collections catalogs, please visit the Collections page.
Exhibition
A Material World
Image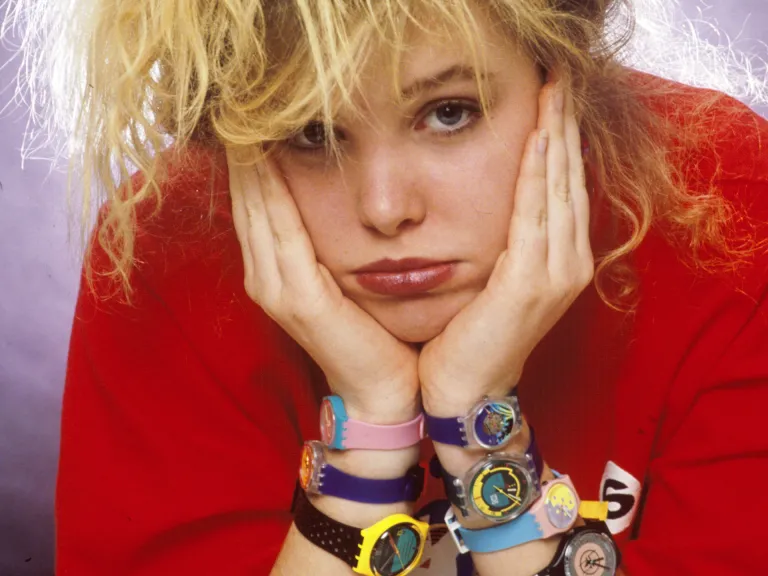 Featuring 43 iconic images from the archives of the Richmond Times-Dispatch and accompanied by historical objects that...
General Content
A Material World Traveling Exhibition
Image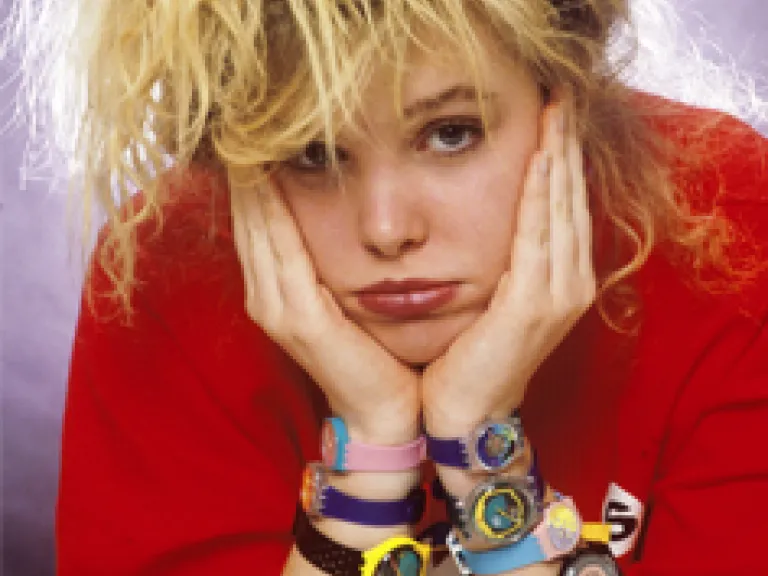 A Material World is a touring exhibition traveling to venues beginning in 2018.
Article
A Spoon That Got Around...
Image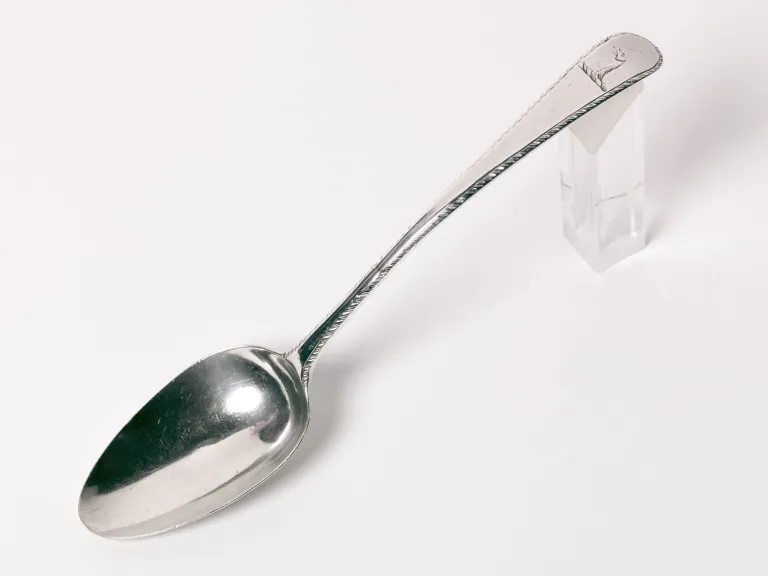 This silver serving spoon, labeled as "A Spoon That Got Around," was on view in The Story of Virginia exhibition in the...
Article
Aluminum and Beer
Image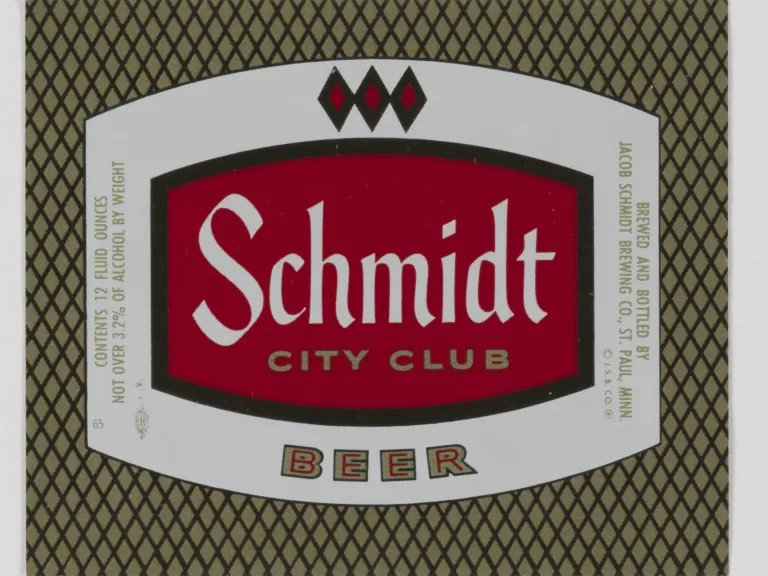 Reynolds established its Can Division in 1963, and in that same year developed the first all-aluminum, twelve-ounce can.
Media
Becoming an Author: Amélie Rives's Audacious Entrance into Publishing by Jane Censer Turner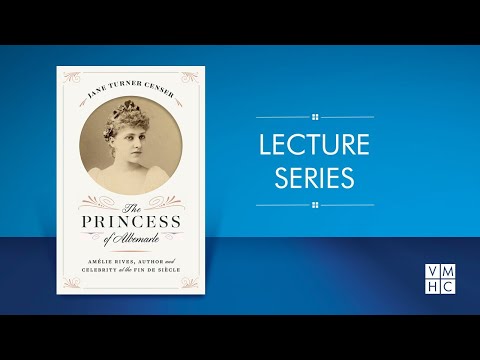 On April 28, 2022, historian Jane Turner Censer presented a lecture about the literary career of Amélie Rives.
By 1890, Amélie Rives was well-known...
Media
Bound to the Fire: How Virginia's Enslaved Cooks Helped Invent American Cuisine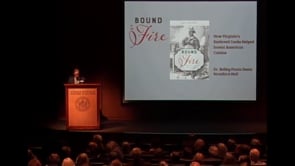 In grocery store aisles and kitchens across the country, smiling images of "Aunt Jemima" and other historical and fictional black cooks can be found...
Article
Christmas in the Trenches
Image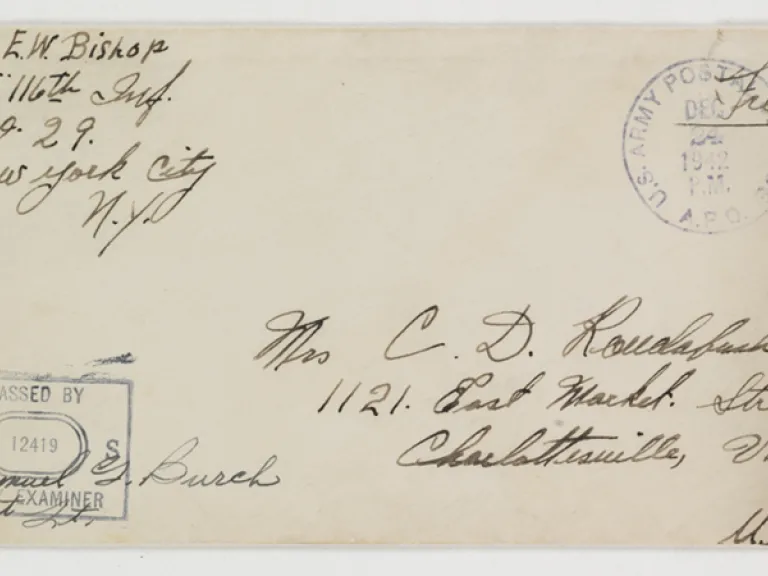 Read excerpts from soldiers' letters home about their Christmas meals while stationed away from home.
Article
Colonial Cookbooks
Image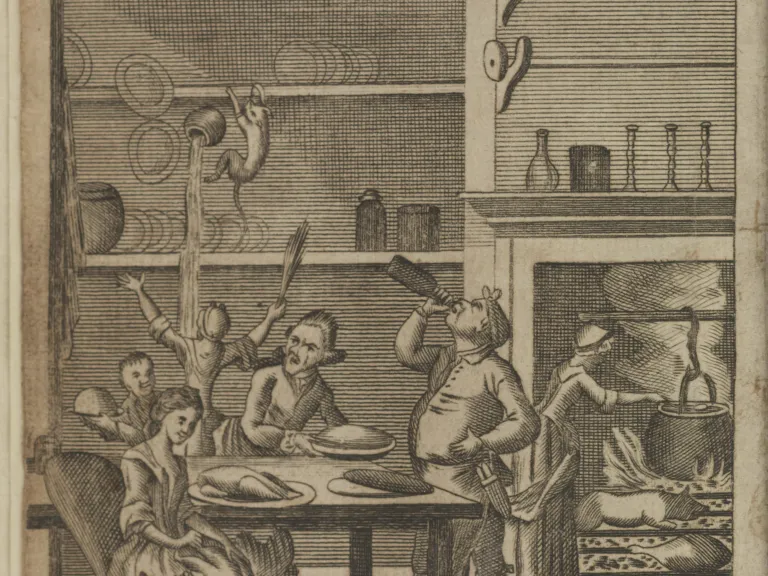 Food and dining were integral to social life in the eighteenth century, particularly among the upper class. The gentry...
Article
Cookbooks (Advertising)
Image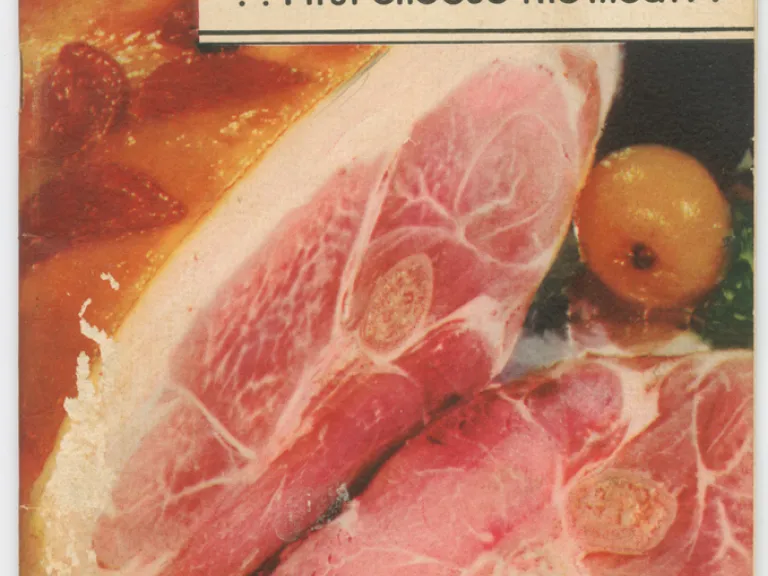 By the twentieth century, there was a tremendous burst of interest in cooking as a variety of new processed foods became...
Media
Curators At Home: Virginia on Film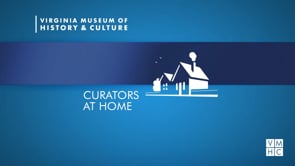 On May 8, 2020, VMHC Sr. Director of Curatorial Affairs Andrew Talkov presented this program as part of our Curators At Home Series taped by...
Media
Curators at Work: Conversation with Judd Proctor and Brian Burns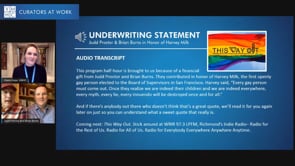 In 2005, Richmond gay activist Judd Proctor and his partner (now husband) Brian Burns, began underwriting WRIR Richmond's "This Way Out," an award...
Media
Curators at Work: Virginia's Brewed Past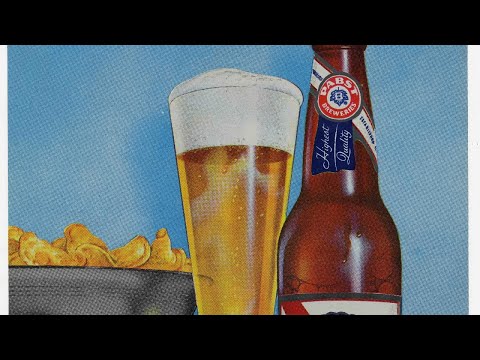 Did you know that September includes holidays like "Crush a Can Day" and "National Drink Beer Day"? In recent years, Virginia's craft beer scene has...
Article
Duke Ellington at the Mosque
Image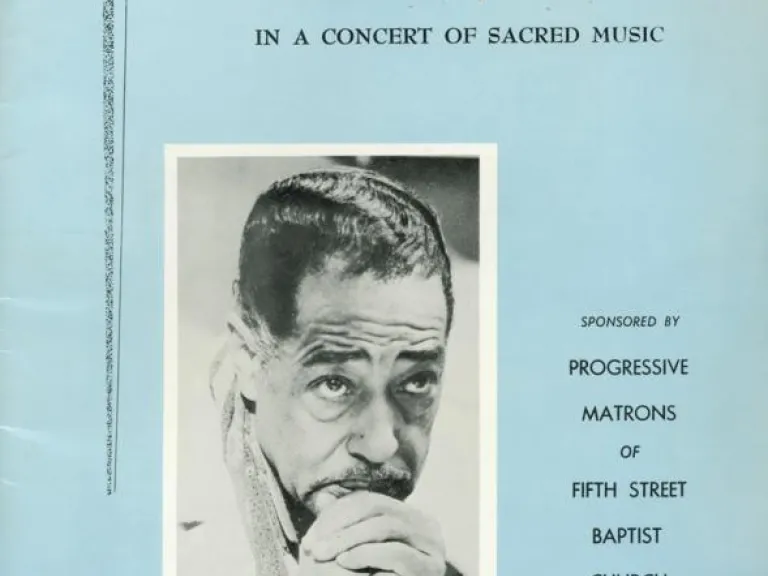 Late in his career, jazz great Edward Kennedy "Duke" Ellington (1899–1974) composed three "Sacred Concerts," longer...
Media
Edgar Allan Poe: Lessons for Creative Success from Literature's Greatest Antihero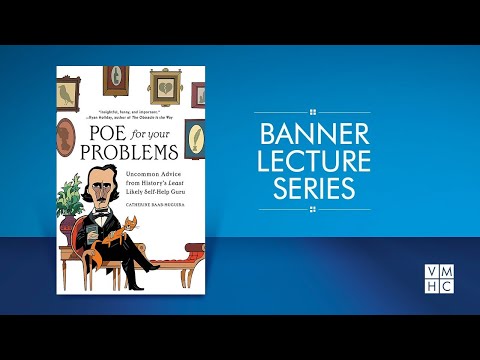 On October 28, 2021, writer Catherine Baab-Muguira presented a lively and informative look at Edgar Allan Poe and how his life can teach us...
Article
Ella Fitzgerald's False Eyelashes
Image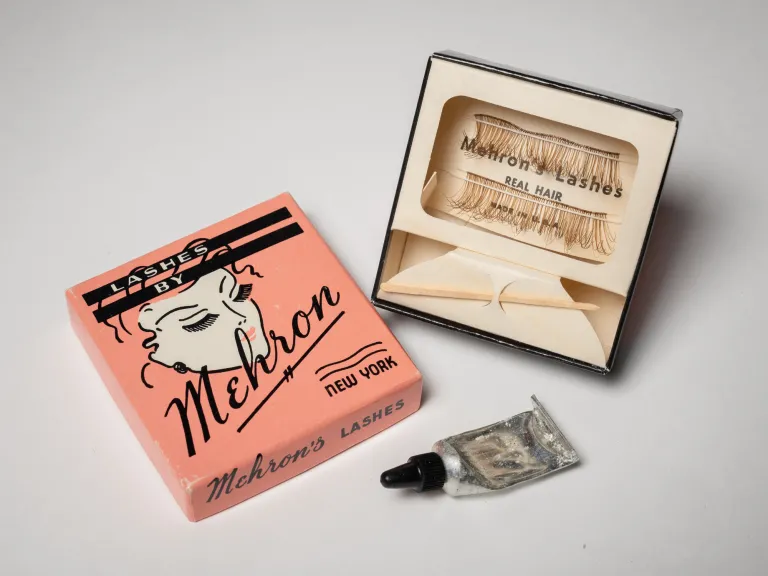 Legendary singer and Virginia native Ella Fitzgerald, dubbed "The First Lady of Song," exhilarated audiences with her...
Exhibition
Founding Frenemies
Image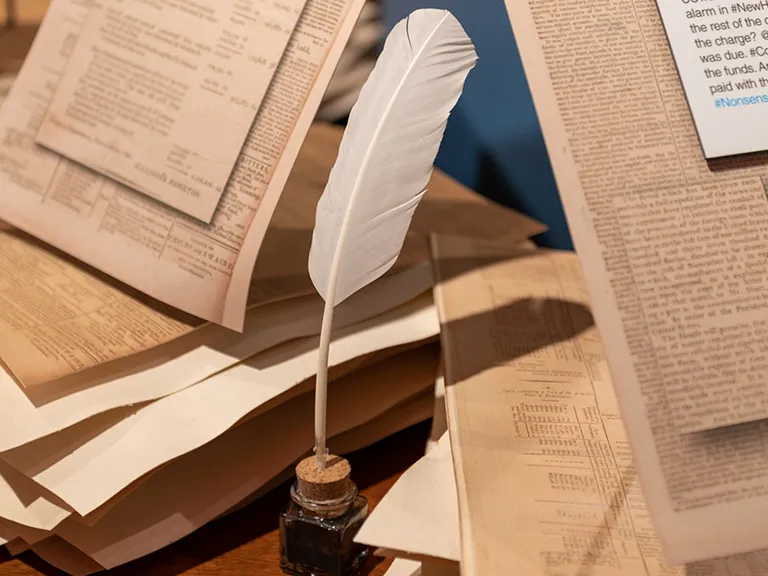 This exhibition explored Alexander Hamilton's relationships with the founding generation of Virginians through rare...
Media
From Reel to Real Indians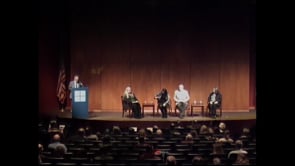 On November 20, 2019, the VMHC presented a screening of the award-winning film Reel Injun (2009, 88 minutes) by Cree-Canadian filmmaker Neil Diamond....
Image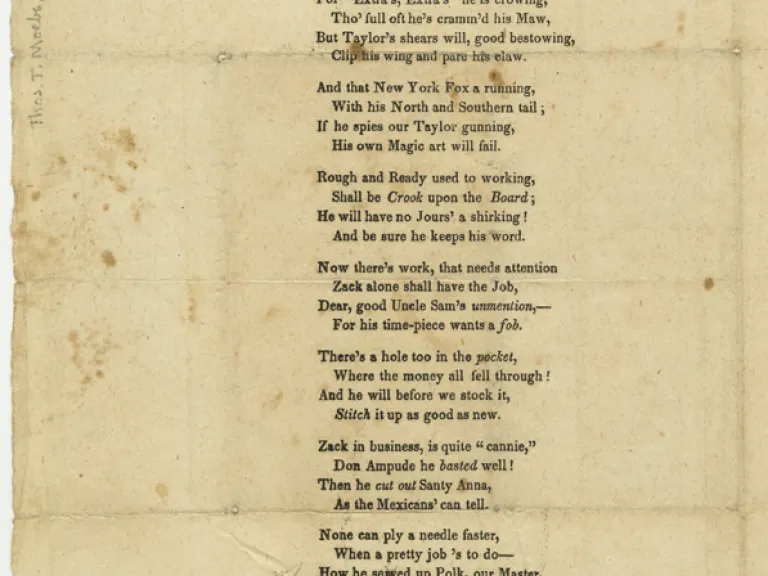 The VMHC has several glee club items in its collection. The earliest item, an 1848 broadside entitled "Rally Whigs"...
Media
Historic Disasters of Richmond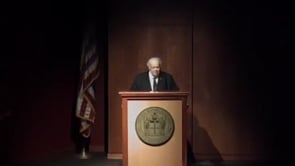 On January 18 at 5:30 p.m., Walter S. Griggs, Jr. delivered a Banner Lecture entitled "Historic Disasters of Richmond."
Richmond has had its share...
Media
History Begins at Home: A Personal Journey By Charles F Bryan, JR

In this autobiographical lecture, Dr. Bryan reflects on the field of public history as it developed during the course of his own career. In 1988, he...