The search results below contain listings from our website. To search our library and museum collections catalogs, please visit the Collections page.
Article
A House Built of Virginia Stone
Image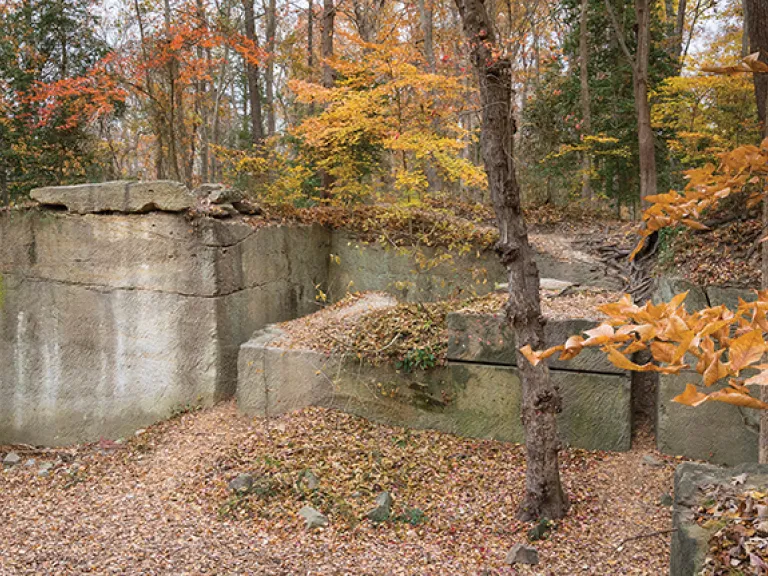 Approximately forty miles south of Washington, D.C., the Aquia sandstone quarry on Government Island sits quietly in the...
Article
Audubon's The Birds of America
Image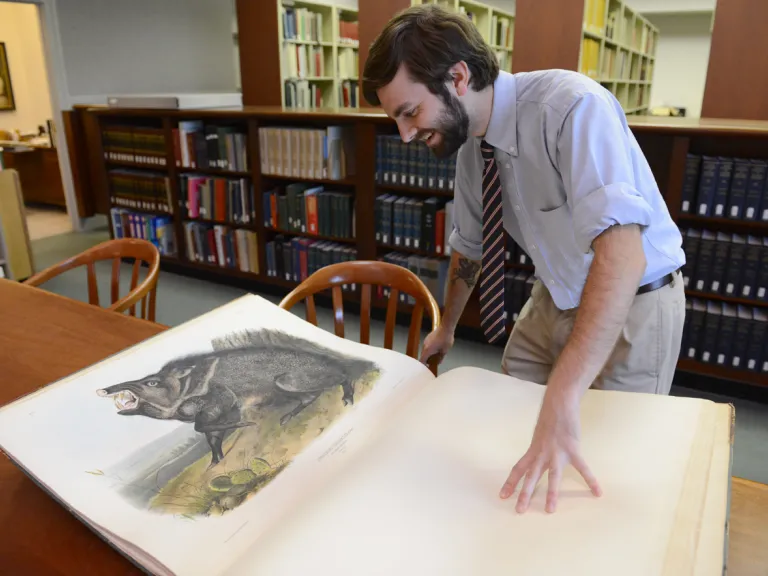 In the VMHC collections are several rare editions of his work, including a first edition of Viviparous Quadrupeds and...
Article
Audubon's Viviparous Quadrapeds
Image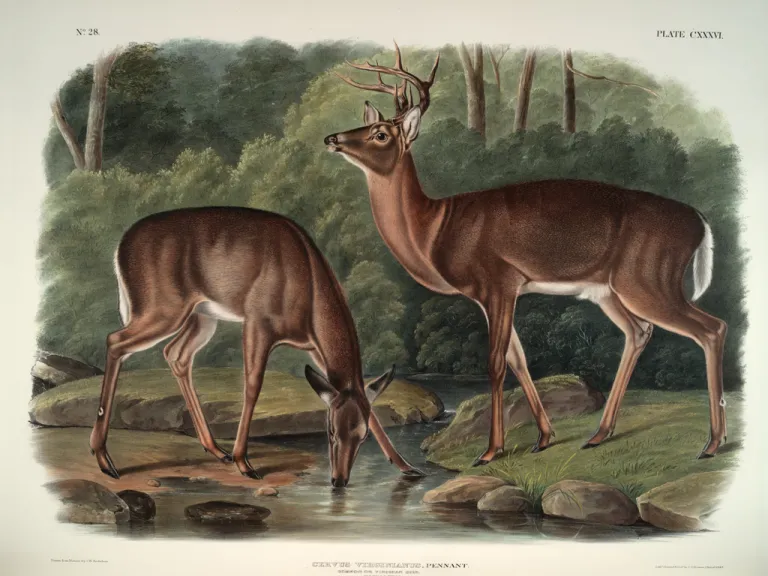 Following the success of his Birds of America, John James Audubon began to gather material for an equally ambitious...
Article
Bacon's Rebellion in Virginia in the years 1675 & 1676
Image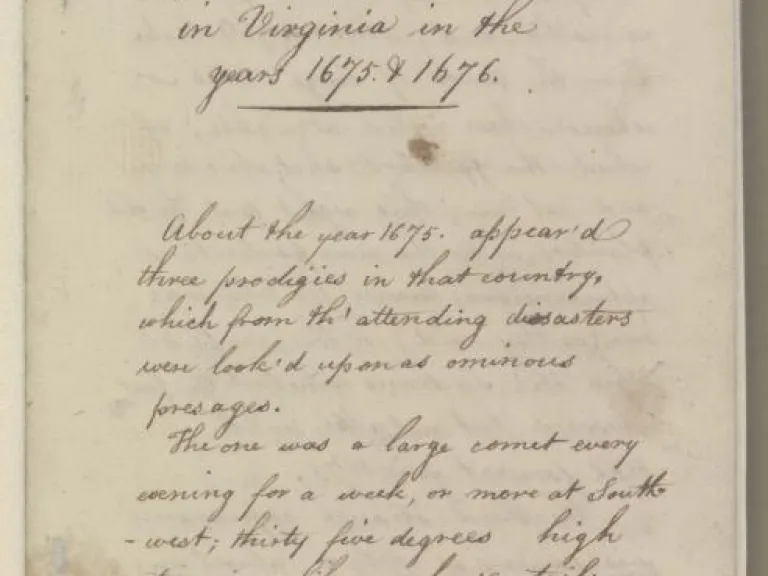 Bacon's Rebellion in Virginia was the first popular uprising in the American colonies. It was long viewed as an early...
Article
Birthday Songs for George Washington
Image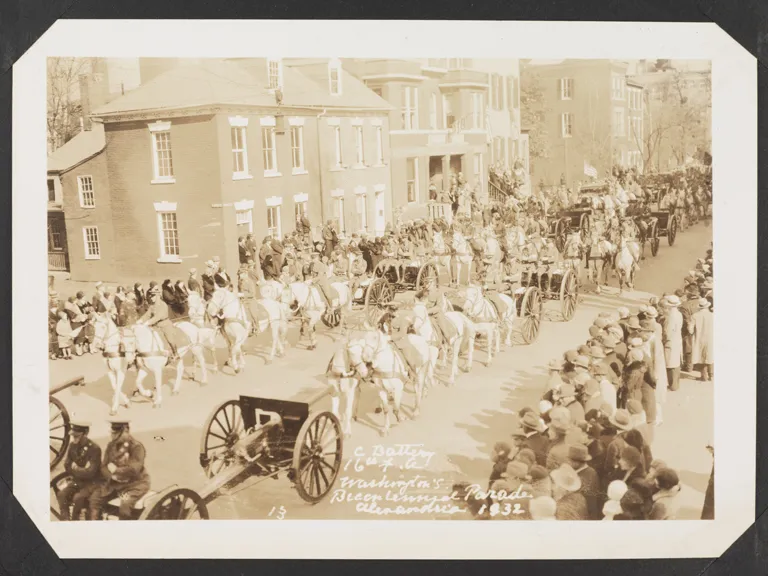 Though you might not expect it, 1932 was a big year for George Washington. It marked the 200th anniversary of Washington...
Image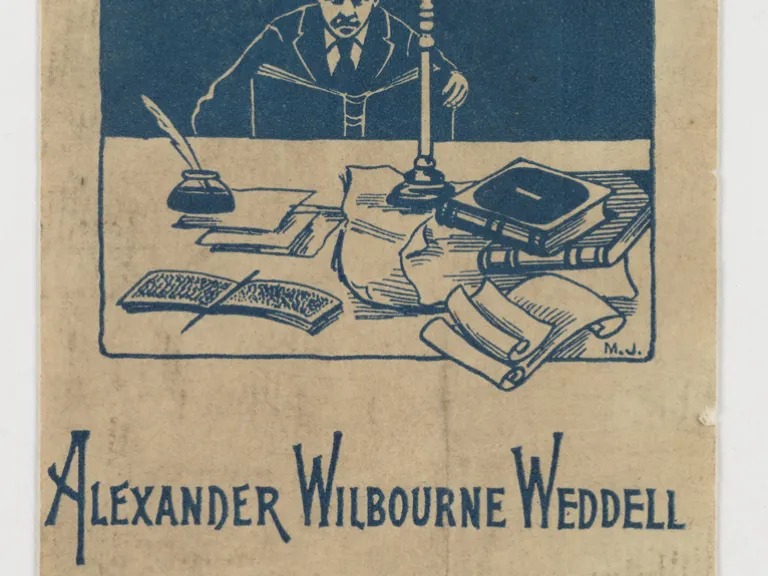 The use of bookplates is almost as old as printing itself. They were used to record ownership and to reassure the owner...
Image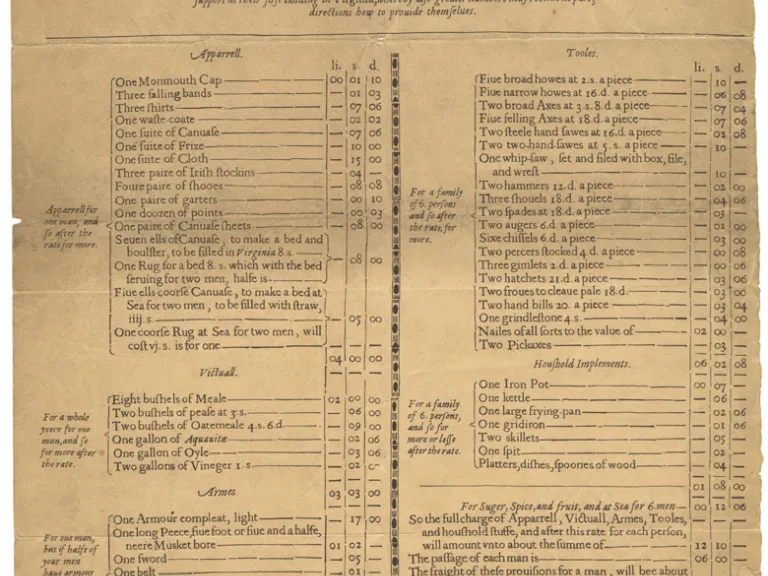 Broadsides, or broadsheets, are items printed on one side of a sheet of paper and generally posted or distributed as...
Article
Captain John Smith
Image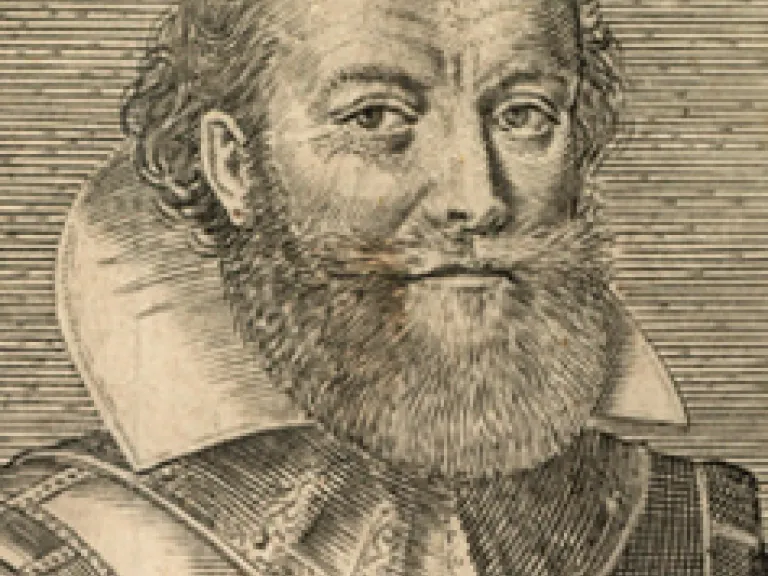 John Smith (baptized 1580 –1631), an English soldier, author, and adventurer, played a crucial role in establishing the...
Image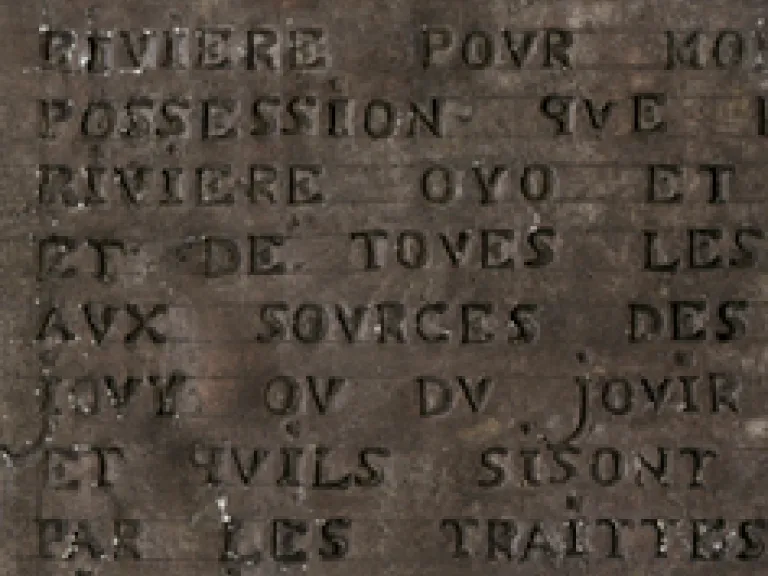 One of the most important artifacts to survive from Virginia's colonial period, this lead plaque was placed at the...
Article
Changing the Commonwealth with Crayons
Image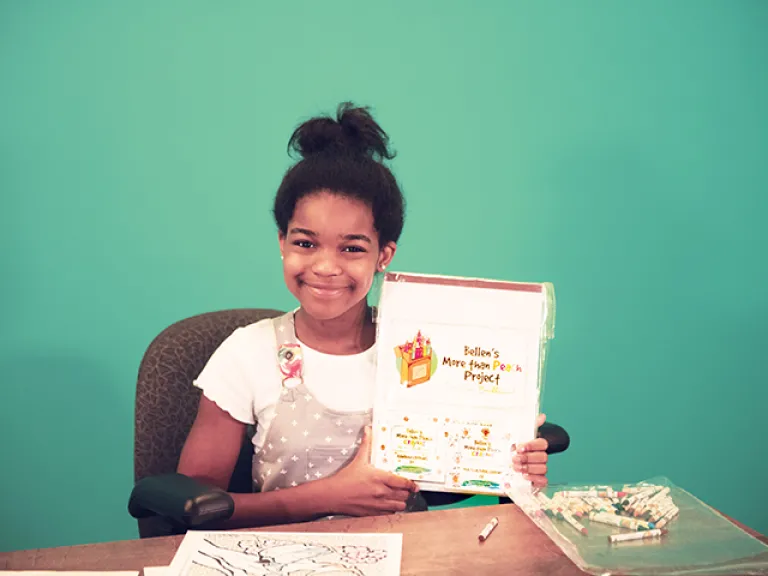 When she was in the third grade, a classmate asked her to pass the "skin-colored" crayon—a familiar request heard at her...
Image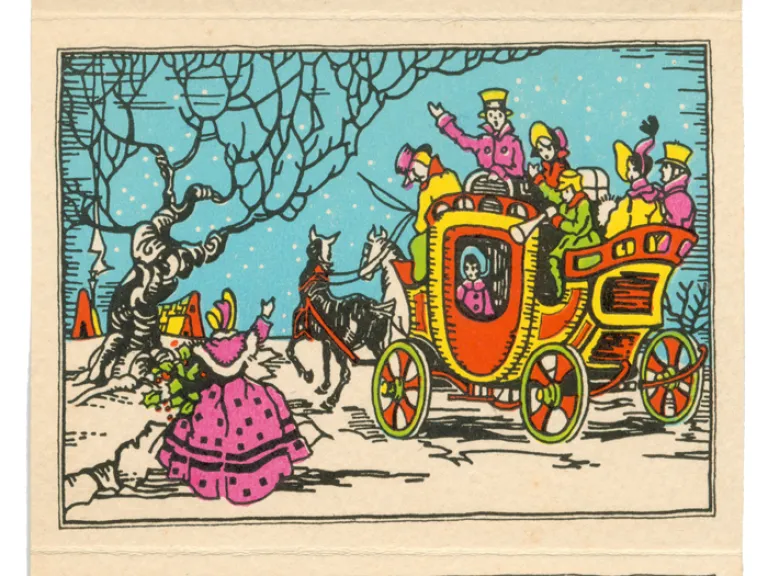 Christmas cards are ephemeral, and this essence is the very reason they can be of interest to researchers. Scholars...
Article
Christmas in the Trenches
Image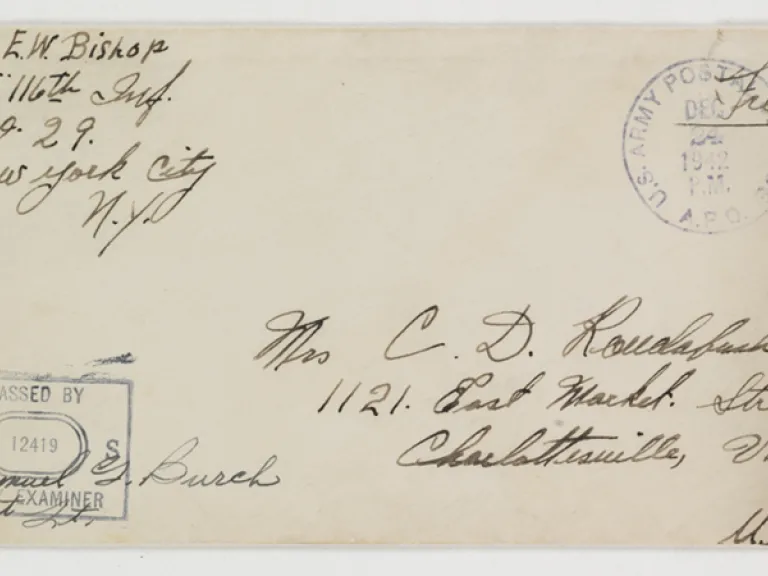 Read excerpts from soldiers' letters home about their Christmas meals while stationed away from home.
Article
Clarise Sears Ramsey
Image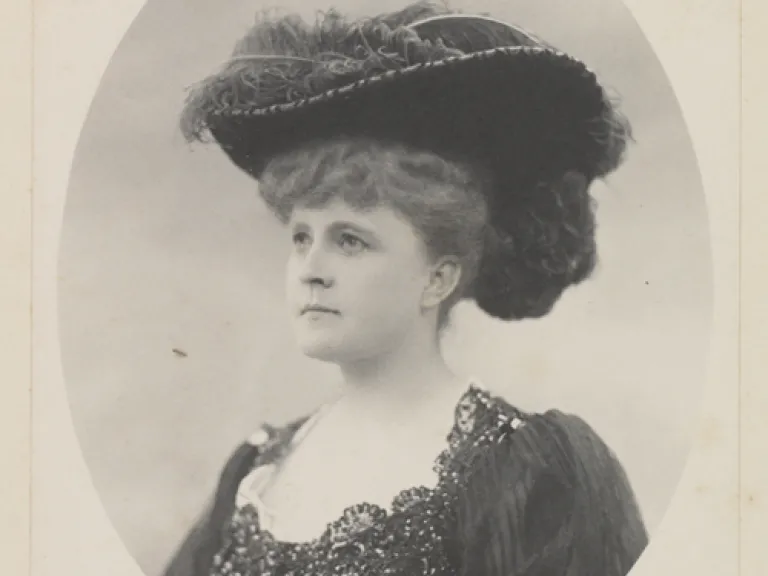 Charlotte Clarise Sears Risley Harrold Ramsey (1867–1922), whose parents were Joseph Henry Risley and Mary Elizabeth...
Article
Confederate Love Poems
Image
The most prominent Civil War poetry is poetry of the battlefield.
Article
Connecticut sculpture
Image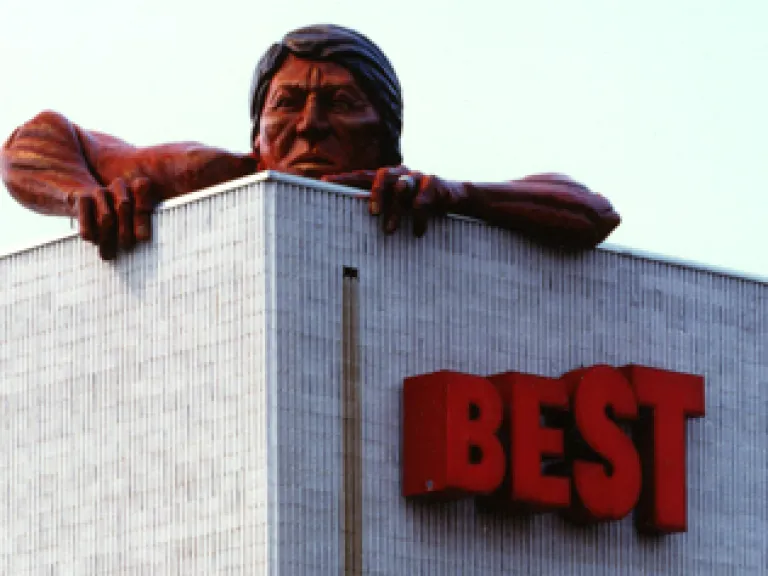 Records of the Best Products Company provide interesting insights into the history of this iconic sculpture.
Image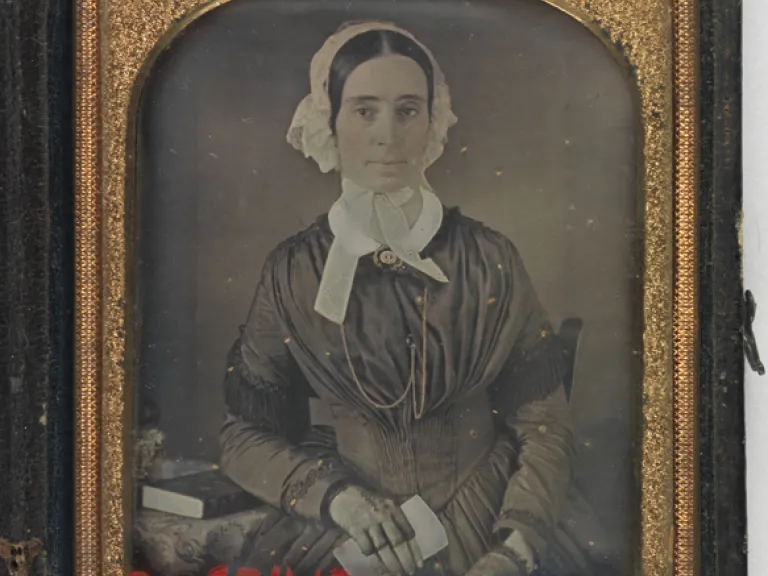 Daguerreotypes are the earliest form of permanent photographic imagery. They are made by capturing an image on a...
Image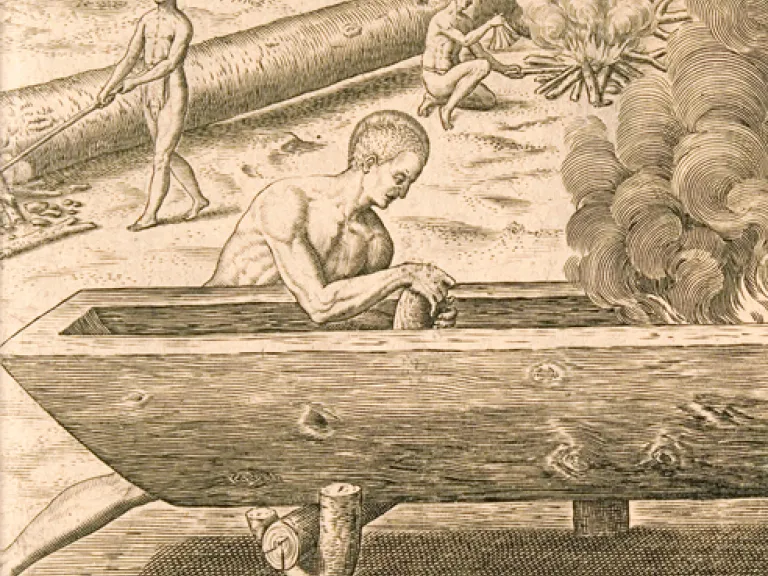 The dugout canoe was an Indian concept but one so well suited to the Virginia rivers that Europeans and Africans also...
Article
Flooded with Watercolors
Image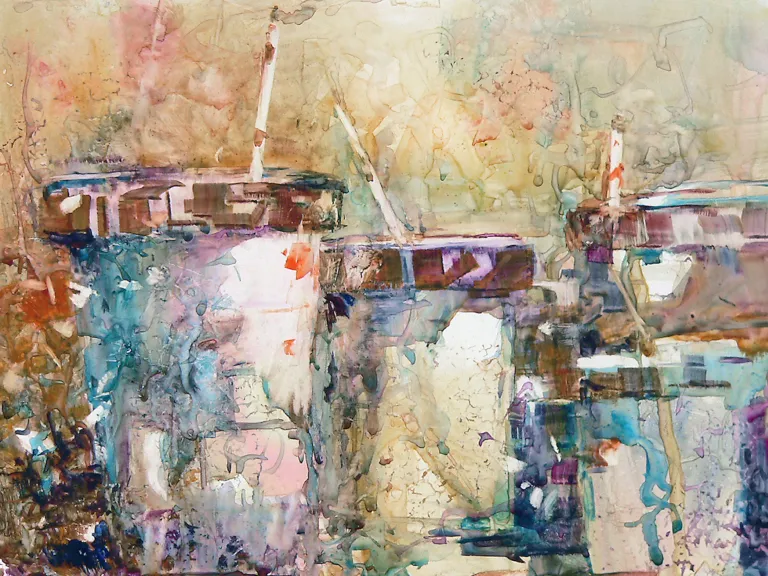 You can find many fine examples of watercolor paintings rendered on paper, manuscripts, maps, and miniatures in the...
Article
For the Love of Beauty: The Collections of Lora and Claiborne Robins
Image
Explore nineteenth-century Hudson River School landscape paintings and colonial furniture collected by philanthropists...
Article
Fore-edge Painting
Image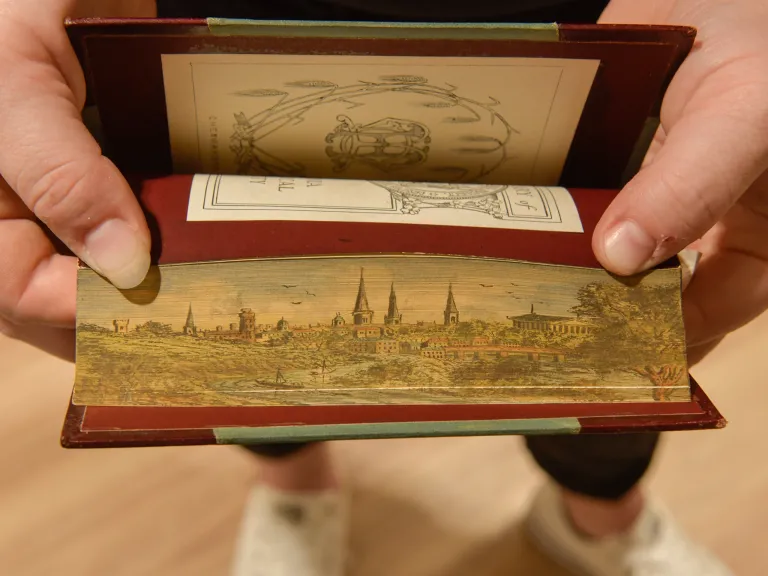 Rarely are books prized as objects of art; often the content of the text, or the plates accompanying the text, are...