The search results below contain listings from our website. To search our library and museum collections catalogs, please visit the Collections page.
Article
"That part of America, now called Virginia"
Image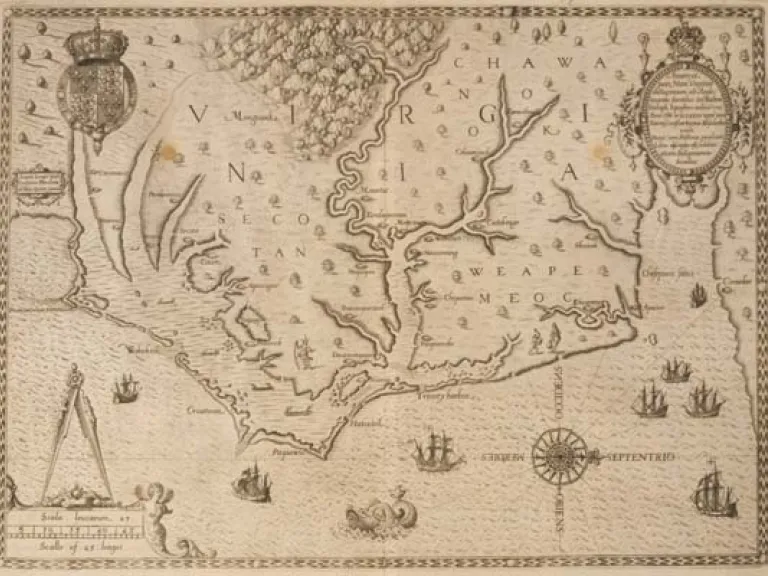 In 1590, John White published the first separate map of "Virginia" and the first printed record of Sir Walter Raleigh's...
Article
A Beardless Boy of Seventeen Years
Image
Even before Aristophanes wrote of Lysistrata's plan to end the Peloponnesian War (431–404 BCE) by convincing the women...
Article
A House Built of Virginia Stone
Image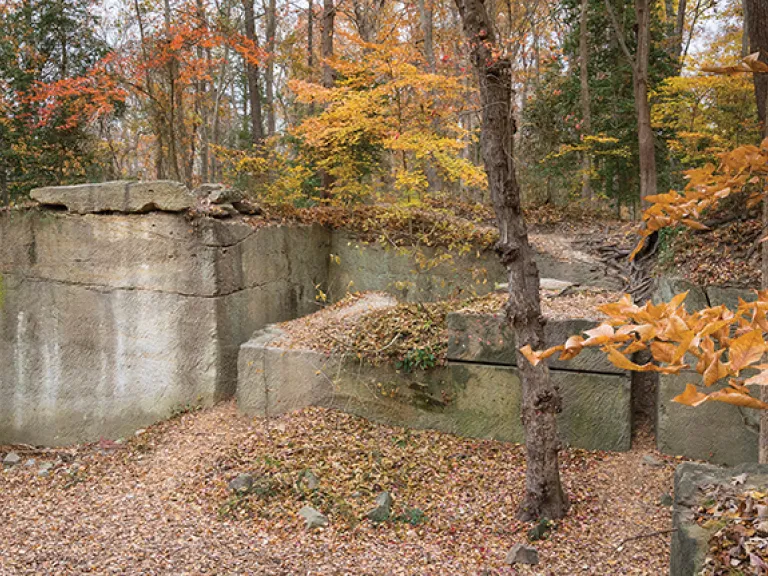 Approximately forty miles south of Washington, D.C., the Aquia sandstone quarry on Government Island sits quietly in the...
Article
A Landscape Saved: The Garden Club of Virginia at 100
Image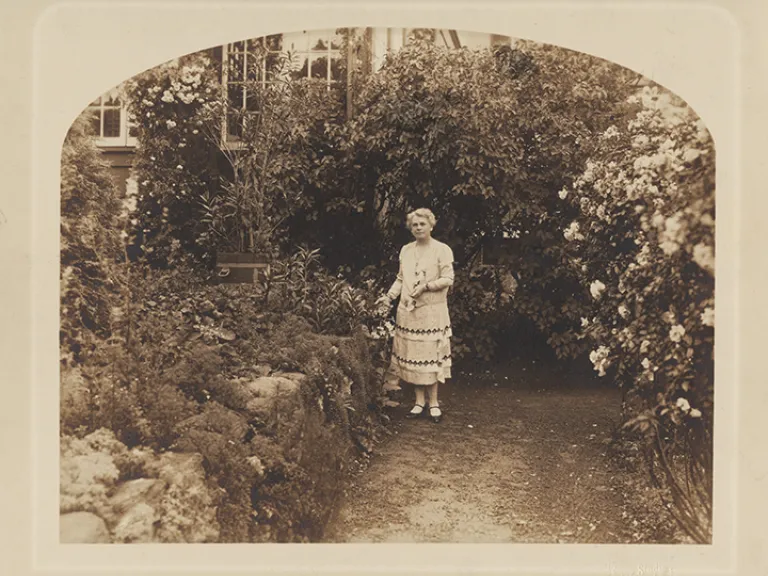 The landscape of the state is enchanting and, when threatened, Garden Club members unite to educate themselves and the...
Article
A Ninety Day War?
Image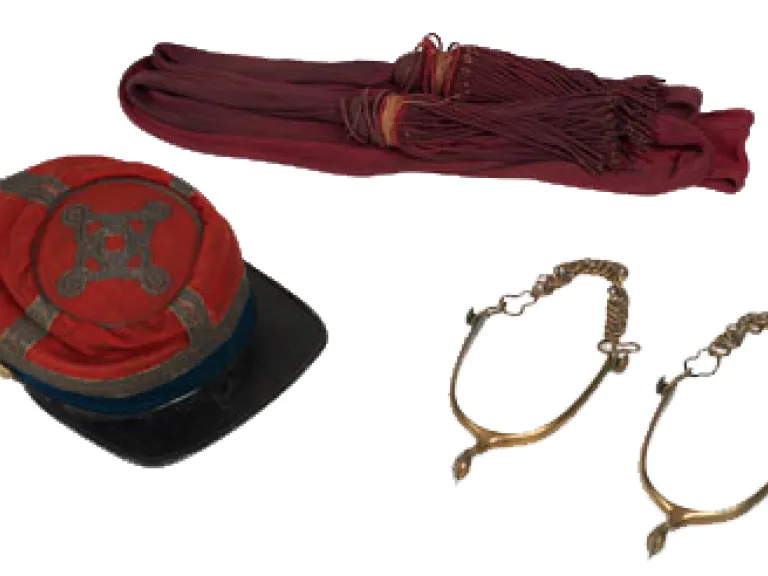 The small United States Army could be enlarged quickly only by appealing to the states to activate local militia troops...
Article
Audubon's The Birds of America
Image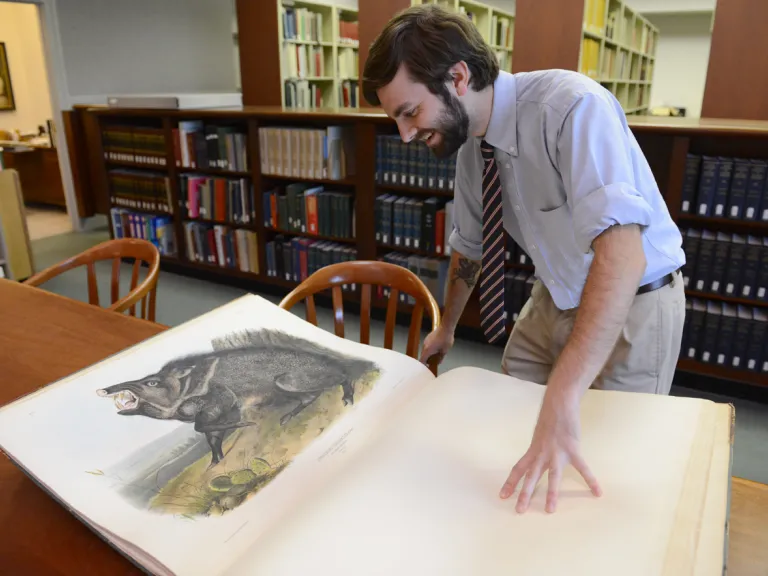 In the VMHC collections are several rare editions of his work, including a first edition of Viviparous Quadrupeds and...
Article
Audubon's Viviparous Quadrapeds
Image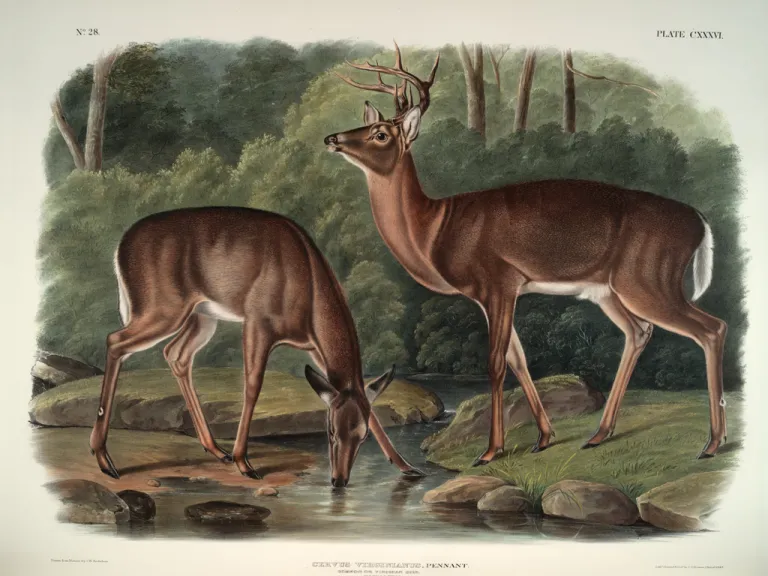 Following the success of his Birds of America, John James Audubon began to gather material for an equally ambitious...
Article
Before We Went Underground and Wireless…
Image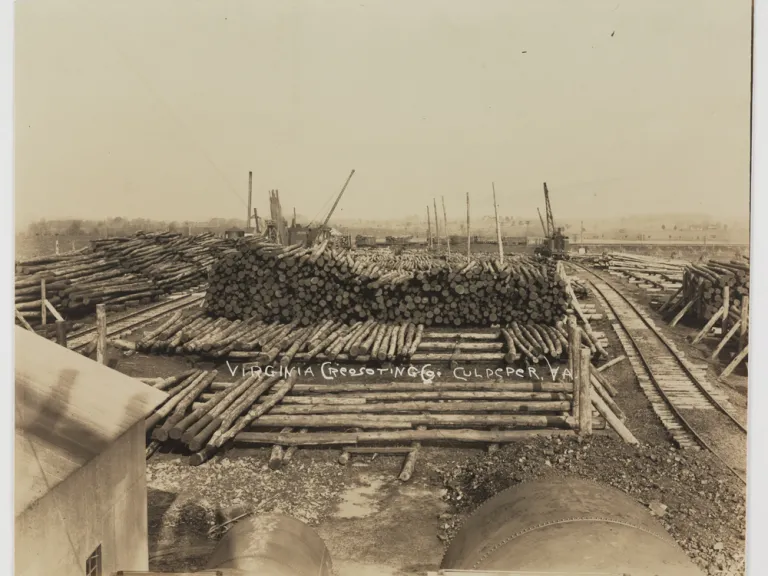 Edwin Fisher Conger loved trees—especially chestnuts, those tall, majestic perennials from which he would eventually...
Article
Camp Greble: A Union encampment near Norfolk, Virginia
Image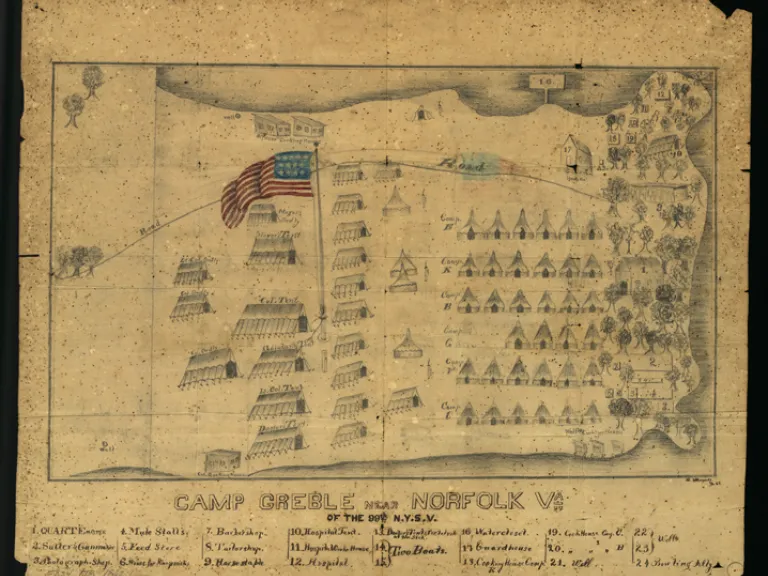 This poignant, detailed plan was drafted in February 1862 by Private Frank Maynicke of the 99th New York State...
Article
Confederate Imprints
Image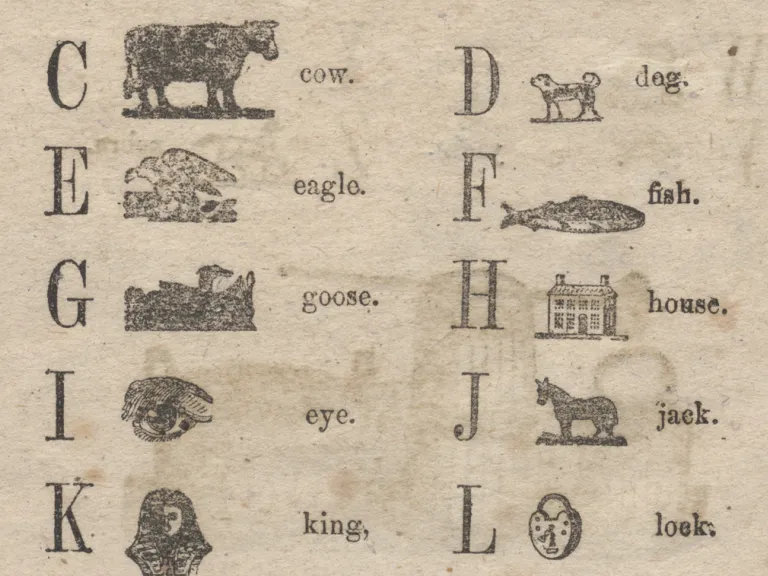 Before secession, most of the established publishers of booking, broadsides, and sheet music were located in such large...
Article
Confederate Love Poems
Image
The most prominent Civil War poetry is poetry of the battlefield.
Article
Fore-edge Painting
Image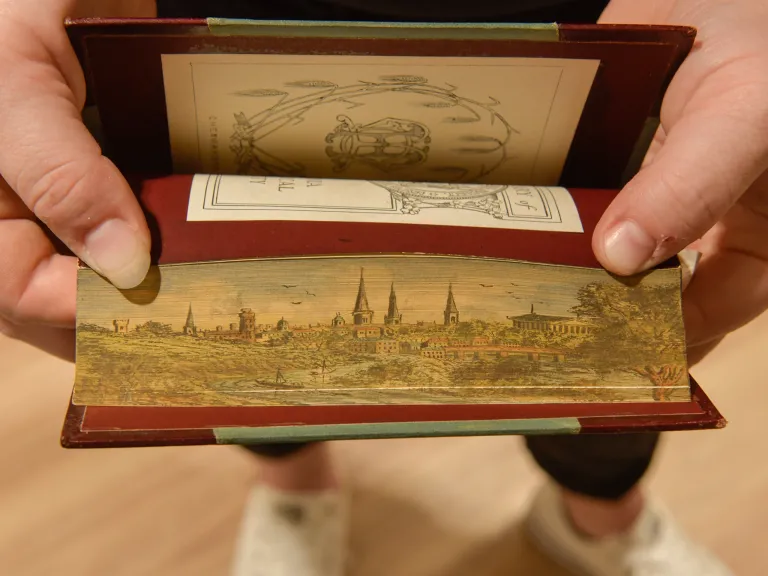 Rarely are books prized as objects of art; often the content of the text, or the plates accompanying the text, are...
Article
Freedmen's Schools
Image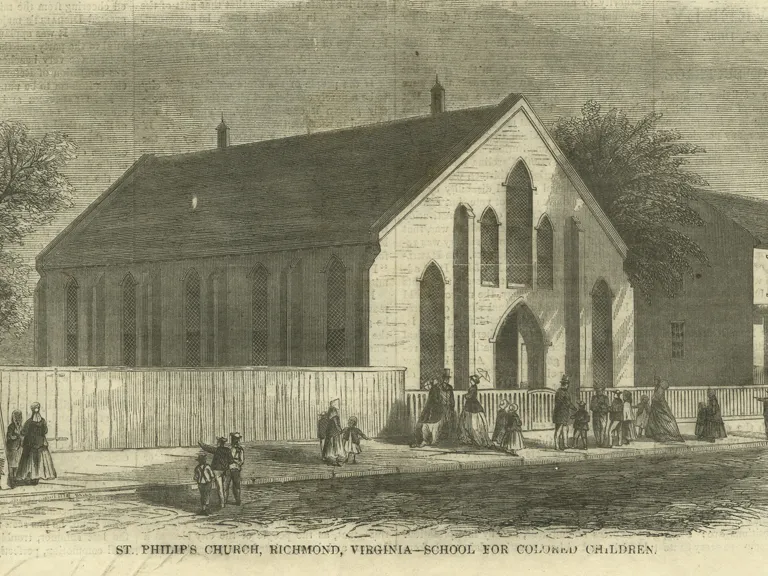 In the antebellum South, African Americans were generally prevented from receiving education. After Appomattox...
Article
How Did Civilians Suffer?
Image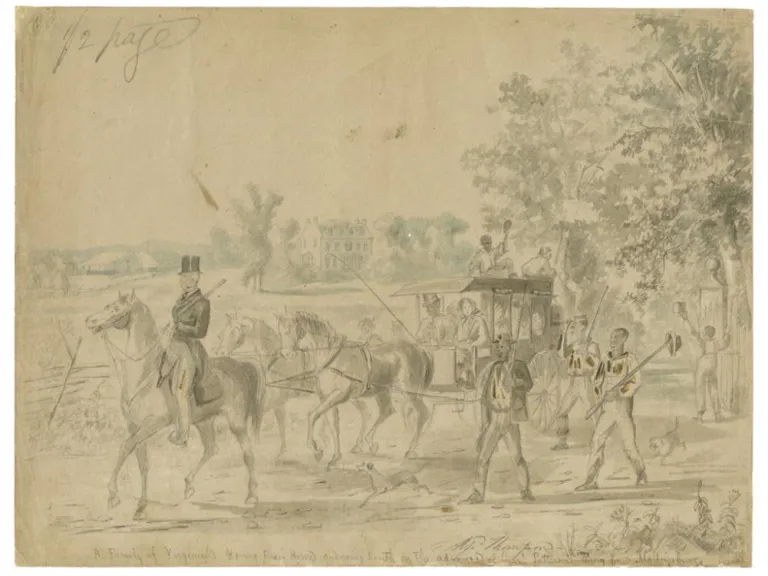 White women and children were left to fend for themselves, and many became widows and orphans when one in five...
Article
How Did Enslaved People Support the Confederacy?
Image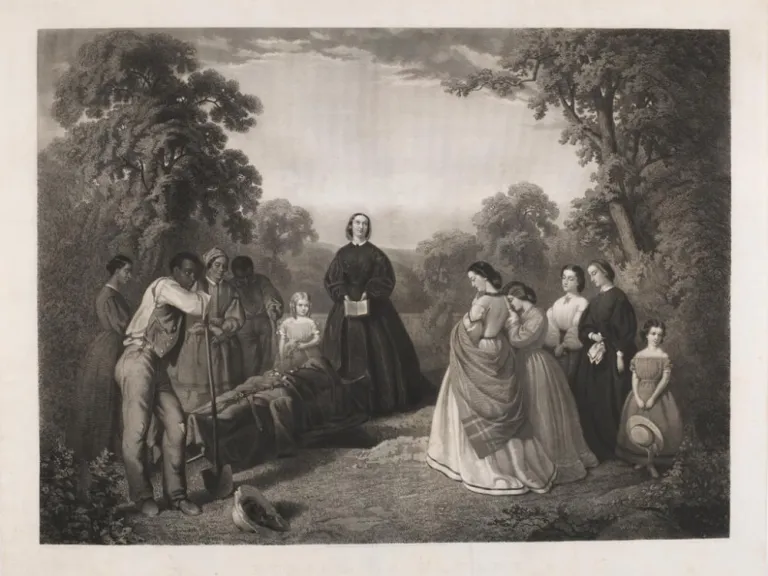 Enslaved and free black people provided even more labor than usual for Virginia farms when 89 percent of eligible white...
Article
James Jones Archive (1870s-1960s)
Image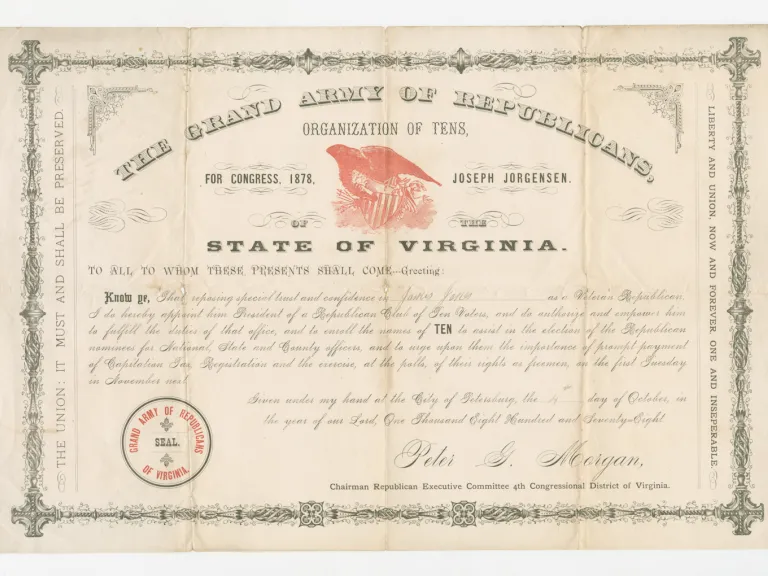 With a coat of faded red paint and a crude hand-forged hasp to secure its lid, the simple pine chest – once used to...
Article
John Randolph Dueling Pistols (c. 1820)
Image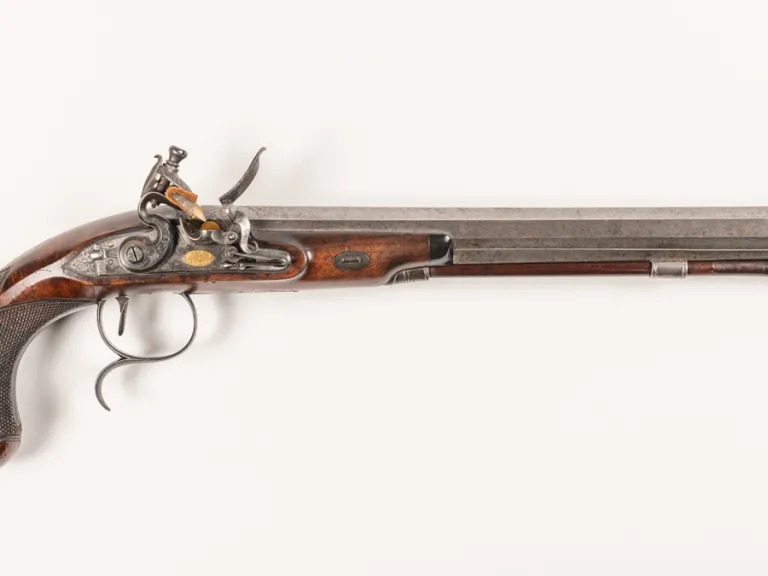 The death of former Treasury Secretary Alexander Hamilton — resulting from his famous 1804 duel with Vice President...
Image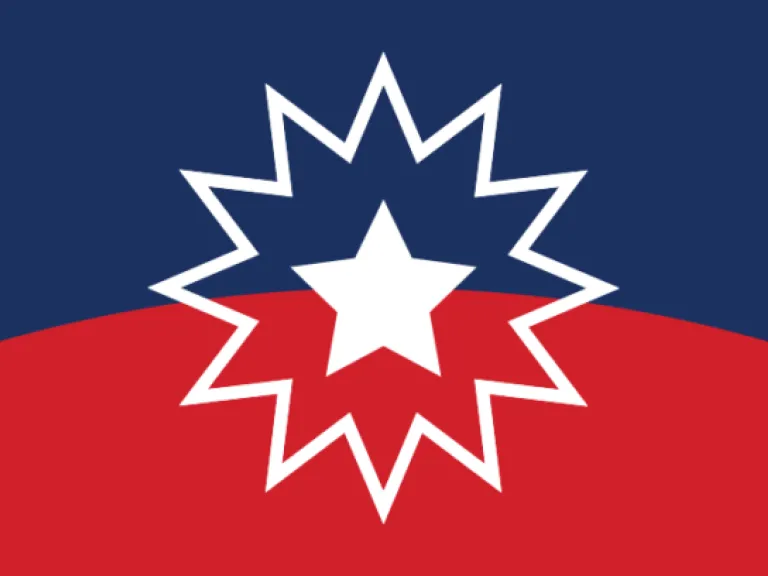 Pop Civ is a series developed by the John Marshall Center for Constitutional History & Civics at the VMHC. By connecting...
Image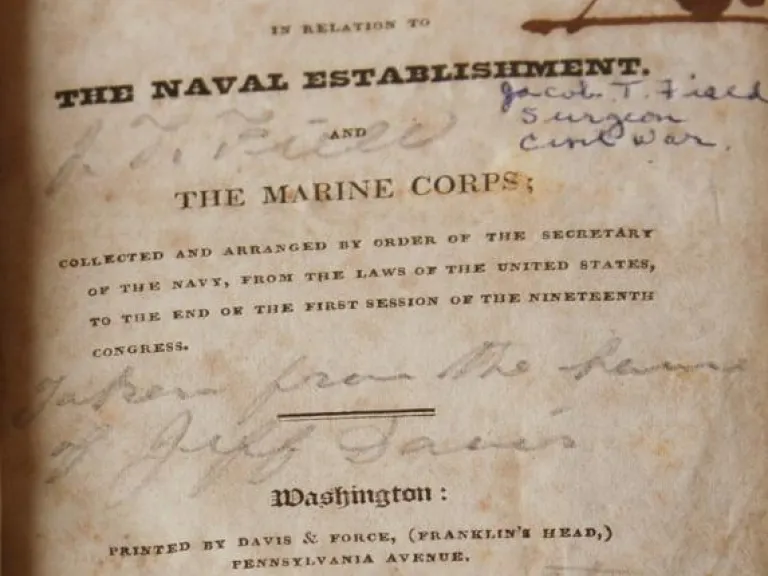 During the Civil War, looting by soldiers was a common practice. The hungry soldier usually confiscated food and...
Image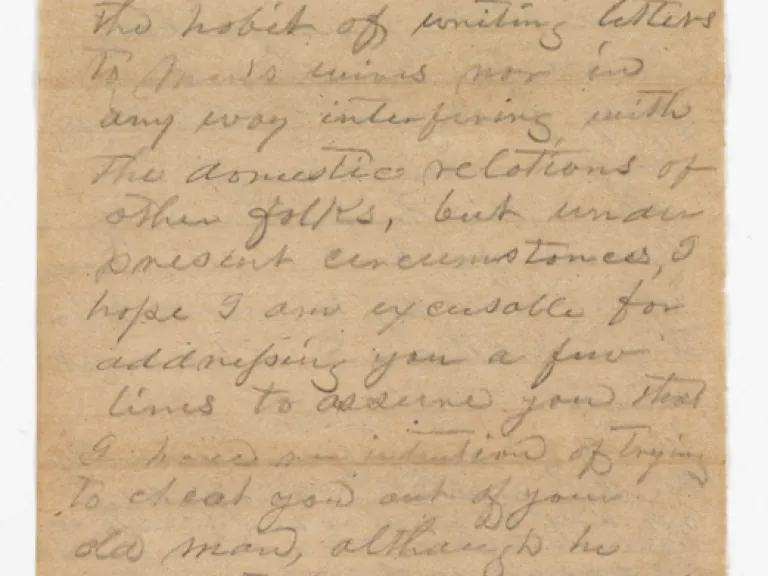 Though it has torn many asunder, war has also brought people together.